Cowper's Cut 258: The Government's revealed "intensive" NHS pay strategy - blinking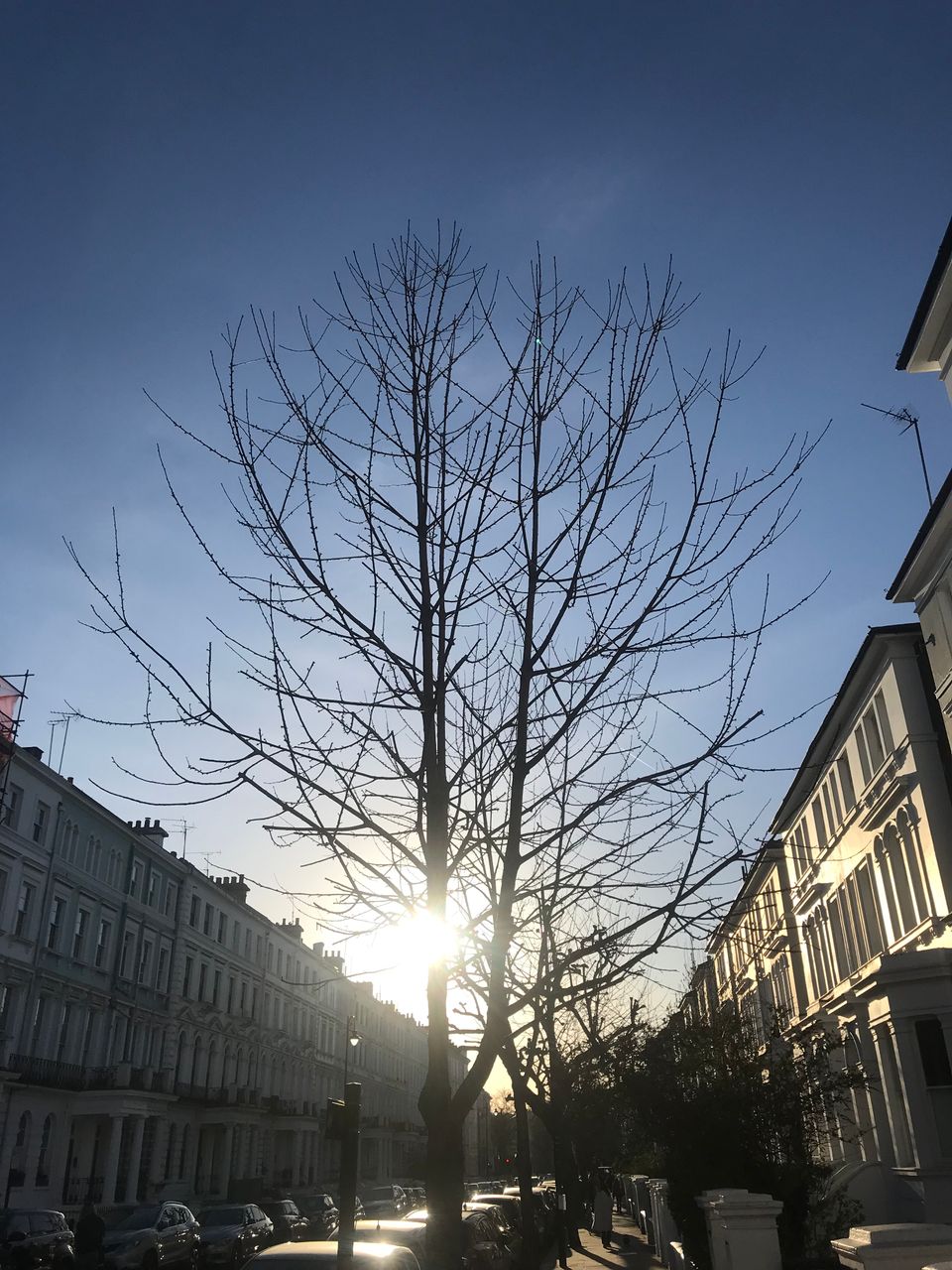 Improved UK public sector finances (against forecast) reported by the Office for National Statistics may have given Chancellor Jeremy Hunt an opportunity to act on the pay strikes now increasing across the public sector.
That is, if Mr Hunt makes the political choice to do so. He indicated to the press on the day when the ONS data appeared that he would not: "pay rises are recurrent and they have a recurrent cost on the exchequer, and what we see in today's numbers is not a recurrent change in our national finances.
"It's very important to say that we do understand how difficult it is for people on the frontline who've seen real terms cuts in their wages". Rhetorical sympathy, like appplause, may not be inflationary (nor recurrent) - alas, few supermarkets or mortgage providers accept either as payment.
In the financial year to January 2023, the public sector borrowed £116.9 billion: £7 billion more than in the same period last year but £30.6 billion less than forecast by the Office for Budgetary Responsibility.
Financial Times analysis suggests that this change to the public finances potentially gives the Chancellor head-room of £30 billion. This, they suggest, could enable a 5% pay offer to end the public sector strikes. The DHBSC submission to the NHS pay review body (they're independent, honest, gov!) called for no more than 3.5%, as HSJ editor Alastair McLellan noted.

BMA junior doctors raise the temperature
The strikes in the NHS are heating up. 98% of the 77% turnout of the BMA's junior doctors voted for industrial action, assuming the Government does not prvide full pay restoration (which the Government has clearly said that it will not do). The BMA claims that junior doctors "experienced a 26 per cent real-terms pay cut since 2008 amid a cost-of-living crisis and spiralling working conditions in the NHS": their analysis leading to these numbers is here.
Have the Government entered into timely negotiations with the BMA (or the far smaller HCSA)? 'Cut' readers will probably be unsurprised to note that they have not.
On the topic of junior doctors' putative industrial action, Times health editor Kat Lay has been briefed on what looks like an emerging internal row within the BMA. (Yes, another one.) Certain BMA consultants seem to be freelancing here, whingeing about the financfially and otherwise inconvenient prospect of having to cover juniors' A&E strike vacancies.
There is an unsubtle attempt to imply that this story has come from 'health bosses', which is not sustained by the article's line of argument; nor by the history of BMA internal harmony.
In a delightful moment of comedy, a joint statement issued on Tuesday between the RCN and the Department For Health But Social Care announced that the two sides would now begin "intensive talks" to resolve the pay dispute.
DHBSC have been allowed - or perhaps instructed - to blink.
Isn't that 'comms-ing it' effort perfectly adorable, though?
The problem with all the previous nursing pay talks was not their non-existence. No: it was their lack of intensity.
The Government's revealed strategy (if we can dignify it with such a name) was to drag the nurses' pay dispute out in the hope that public opinion would turn. Which it has not, as this coloumn has tracked. This led the Powers That Be to their revealed fallback position of actually starting pay negotiations in the real world, which will not only happen outside of theoretical briefings to lobby journalists, but be "intensive".
Not, we can note, so "intensive" as to actually lead anywhere in the past five days. Still, I suppose there's "intensive" and "intensive".
The Government's NHS pay policy is basically turning into a winter 2023 remix of WB Yeats' 'The Second Coming':
"The best lack all conviction, while the worst  
Are full of passionate intensity."
Workforce leaks: the change, they are a -Times-ing
I wrote last week about Health But Social Care Secretary Steve 'The Banker' Barclay's fondness for leaking stuff to The Times.
It doesn't automatically follow that Mr Barclay is responsible for giving Times Whitehall editor Chris Smyth the exclusive sight of a recent draft of the NHS workforce plan this week, of course.
Neither does it automatically follow that The Banker didn't.
The resulting piece reports that the much-delayed workforce strategy will call for medical school places will double. Bizarrely, it also suggests that "thousands of apprentice doctors will be trained on the job": something which already happens. (Unless, of course, it's a smutty euphemism: the sort of which 'Cowper's Cut' naturally disapproves - probably "intensively".)
The Times article also warns that "the health service will be short of more than half a million staff without the biggest boost in training for a generation and radical changes to how it recruits frontline professionals. However, a battle with the Treasury looms as health chiefs prepare a plan requiring "significant investment" in training while Jeremy Hunt, the chancellor, insists there is no extra cash for new medical schools."
Another obvious and interested suspect of this line of argument would be NHS England, the Department For Health But Social Care's wholly-owned subsidiary formerly knowsn as the independent(ish) NHS Commissioning Board.
So, was it NHSE's chief executive Amanda Pritchard? This isn't her style - or perhaps more accurately, being caught out doing this isn't her style.
Unsubtly briefing the nationals to advance your agenda is, however, by no means an unfamiliar style from a certain NHS England Director of Strategy.
Hello there, Chris! [waves]
Poll tacks
Ipsos have two highly pertinent polls out, both of which indicate the reason for the Government's sudden move on one major front of the present health pay dispute.
The first, for the Health Foundation, has a range of striking findings: "the public is deeply negative about the state of the NHS. Only a third (33%) agree that the NHS is providing a good service nationally, while nearly half (47%) disagree.
"63% think the general standard of care has deteriorated in the last 12 months, while just 7% think it has improved. Expectations for the next 12 months are similarly pessimistic: 62% think NHS standards will decline, while 9% expect standards to improve".
Notably, 10% of Britons surveyed think ministers have the right policies on the NHS. The proportion of voters who think that ministers are tackling the NHS's many problems in the right way is lowest in England (at 8%: a record low). Public confidence in political health policy is higher in both Scotland (28%) and Wales (19%).
This research also found that:
33% think the NHS is providing a good service (down from 43% when this survey was last done in May 2022).
62% fear that the standard of NHS care will get worse over the next year (up from 39% in 2022).
74% expect the already serious pressure placed on NHS staff will intensify.
The data also shows that despite the ongoing crisis, the service's fundamental design and principles retain strong support. Of those polled, 90% think the NHS should remain free at the point of delivery; 89% back it remaining a universal and comprehensive service; and 84% believe it should be mainly funded through taxation.
The Chancellor's eye is likely to be caught by the finding that 82% of this sample of the public think the NHS needs an increase in funding (including 63% of the self-reported Conservative voters).
He, and the other ministers concerned, will also note that this polling was conducted between 24 and 30 November 2022 - so before the current winter crisis had truly hit. The Government's private polling is likely to be more recent, and unlikely to be more reassuring.
Flatlining
The second is Ipsos' latest Political Pulse.
It finds that Bonsai Prime Minister Rishi 'The Brand' Sunak's personal appeal is dropping down towards the unpopularity rating of his party, as voters surveyed report that the UK continues to go in the wrong direction.
The study finds that "with a net score of+2, the Labour Party appears the most popular political party currently, 38% have a favourable opinion of the Opposition party (+3 pts from Jan) while 36% are unfavourable (no change) ... the Conservatives see the lowest score with -29, 25% are favourable towards them (unchanged) while 54% are unfavourable (+3)."
Ipsos has further opinion polling data on the state of the main political parties here, which will be uncomfortable reading for supporters of the Conservative And Unionist Party.
Labour pledge on health and the NHS
I'd like to be able to say something about Labour leader Sir Keir Starmer's speech this week about his 'five missions' for the UK.
However, as no actual text of this speech has been published anywhere, I can only assume that it's regarded as having been an utter political media honeytrap PR stunt with no actual substance.
Sure, you can watch the recording, but even if you do, the amount that the Leader Of The Opposition says about the NHS, health and care, is nugatory.
Yes. one of his five pledges - sorry, missions - is to "build an NHS fit for the future". Which means what, exactly? Answers on a blank pledge card, please.
In the run-up to this 'big speech' here was some media briefing about a big promise on 'cutting health inequalities'.
That is ambitious territory.
And ambition of that kind requires activism. If Labour are serious about cutting health inequalities within an electorally-relevant timescale, then this will require a level of government activism and interventionism into citizens' lives that - the pandemic apart - has not been seen in the UK for many decades.
Put simply, a Labour government that was serious about cutting health inequalities through incentivising healthier behaviour would have to ban things and/or tax things.
I wonder whether the Labour Party are remotely ready for this, or even assembling the appropriate coalitions to be ready for it. I don't see any signs of that so far.
About those fictional 'forty new hospitals', Prime Minister ...
This week's Prime Minister's Questions saw a succession of questions on the fictional 'forty new hospitals'. One must have a heart of stone not to laugh.
The fictional forty's paternity - like many other unexpected things - is down to former PM and arrant serial liar Boris Johnson: a man utterly unconcerned by announcing something that (unlike his other unexpected, if more literal, progeny) was absolutely not going to be delivered in the real world in any way, shape or form by 2030.
I may perhaps occasionally have mentioned this, you say? Mmmmmmmmm.
The current incumbent of 10 Downing Street, Rishi 'The Brand' Sunak, is much less famous for outright and bare-faced lying. Our small-but-perfectly-formed premier did not quite know what to do about the subject.
The first was from Tory MP for Broadland Jerome Mayhew, who was asking about the AcrowProp-supported QEH in Kings Lynn, serving the constituency of Mr Johnson's immediate, and immediately unsuccessful, successor Liz 'The Lettuce' Truss. Only a dose of maple syrup could have made the PM's answer to a friendly question more of a waffle. He can't make any promises: he's only the Prime Minister, was the gist of it.
Responding to Lib Dem leader Ed Davey's hybrid question on the fictional forty and on Sewagegate (which this column covered last week), the PM essayed a description of "developing 40 large-scale developments".
Health policy eyebrows raised. Was this rhetorical re-branding a sign of The Brand moving to dissociate himself from Mr Johnson's 2019 manifesto commitment's false promise?
No such luck: answering Lib Dem Tiverton and Honiton Richard Foord MP's follow-up on planning permission for the fictional forty, the PM insisted that "the Government are committed to building 40 new hospitals as part of the New Hospitals Programme. In the south-west, eight out of the 11 schemes do have full outline planning permission approved, and the remaining three schemes would not be expected to have planning permission at this stage, due to when they are due to be delivered."
Mmmmmmmmmm.
Escalating financial shenanigans
Health Service Journal's Henry Anderson has been tracking the proud NHS tradition of escalating end-of-financial-year shenanigans. The accounts he has collated of the 'game players rewarded' will warm veteran NHS finance-watchers' cold, cold hearts.
Matthew 13:12 - 'For whosoever hath, to him shall be given, and he shall have more abundance' - appears to be the guiding principle, in a charming flipped re-invention of the financial double-jeopardy which saw overspending NHS organisations lose double their overspend in the next financial year from the noughties.
Rod delivers
It's delightful to see that Rod Stewart's enthusiasm for supporting publicly-funded healthcare by making a very generous charitable donation has borne fruit.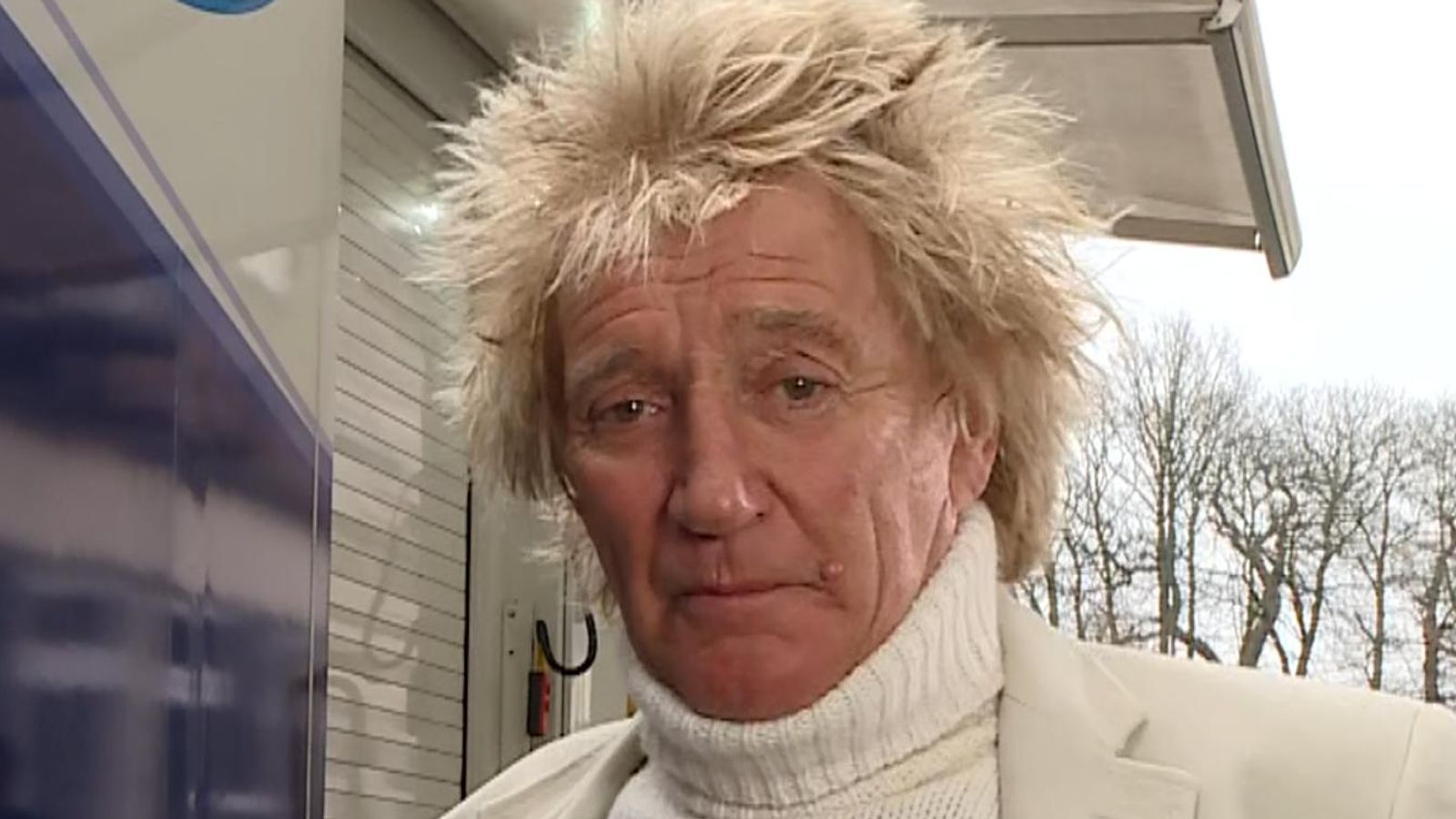 Having sponsored a new mobile scanning unit, "I'd like to do it Dublin, Belfast, Manchester, Edinburgh, and just keep it going", the singer told Sky News. A benevolent 'one nation' impulse is generously spread across several nations, but good on Rod The Mod for his generosity.
Performance anxiety
The Institute For Government's latest update to their Public Services Tracker is an essential read. Supported by CIPFA, the study's top three findings are that:
The government's strikes strategy has exacerbated existing staffing problems and is damaging for the performance of public services.
Public services will struggle to improve performance and address backlogs until industrial unrest is resolved.
Winter pressures combined with long-standing problems in adult social care, hospitals and primary care led to the worst NHS crisis in a generation.
It also notes that "the autumn statement has eased some pressures, but services
still do not have sufficient funding to return to pre-pandemic performance levels". They are Not Wrong.
The 150-page report is well worth your time and attention. The section on general practice is particualarly clear and forthright.
The Alan comeback
In celebration of Pancake Day, feel free to insert your own 'tosser' joke here.
We also learned this week that The People's Partridge has set up his real-life version of Peartree Productions. Sorry - Greenhazel Productions.
Only Alan TV can save us now.
Alan also wants the NHS to charge people for missed appointments, he told the Commons on Thursday. Good to know what a soon-to-be-ex-MP thinks about important public policy issues.
Recommended and required reading
The Kings Fund's main asset is the high-quality Siva Anandaciva: his Financial Times comment piece about variation and potential remedies is excellent.
The FT also covers the ABPI's latest VPAS lobbying.
Lots of FT this week: this on activist investors' curiosity about Big Pharma's 'patent thickets', AKA 'auto-me too-ing' its own blockbuster patents.
Pfizer are making big noise to (guess who?) the FT about their acquisitions pipeline's potential to replace lost mega-earnings from the Covid19 vaccines.
Intriguing Boris Johnson Fanzine report about UK patients being blocked from accessing schemes to get their care funded via the Brexit-approved S2 scheme.
More research from Professor Ian Kirkpatrick and collegues at the University of Bristol on the value not added to the NHS by external management consultancy.