Cowper's Cut 259: The illusion of control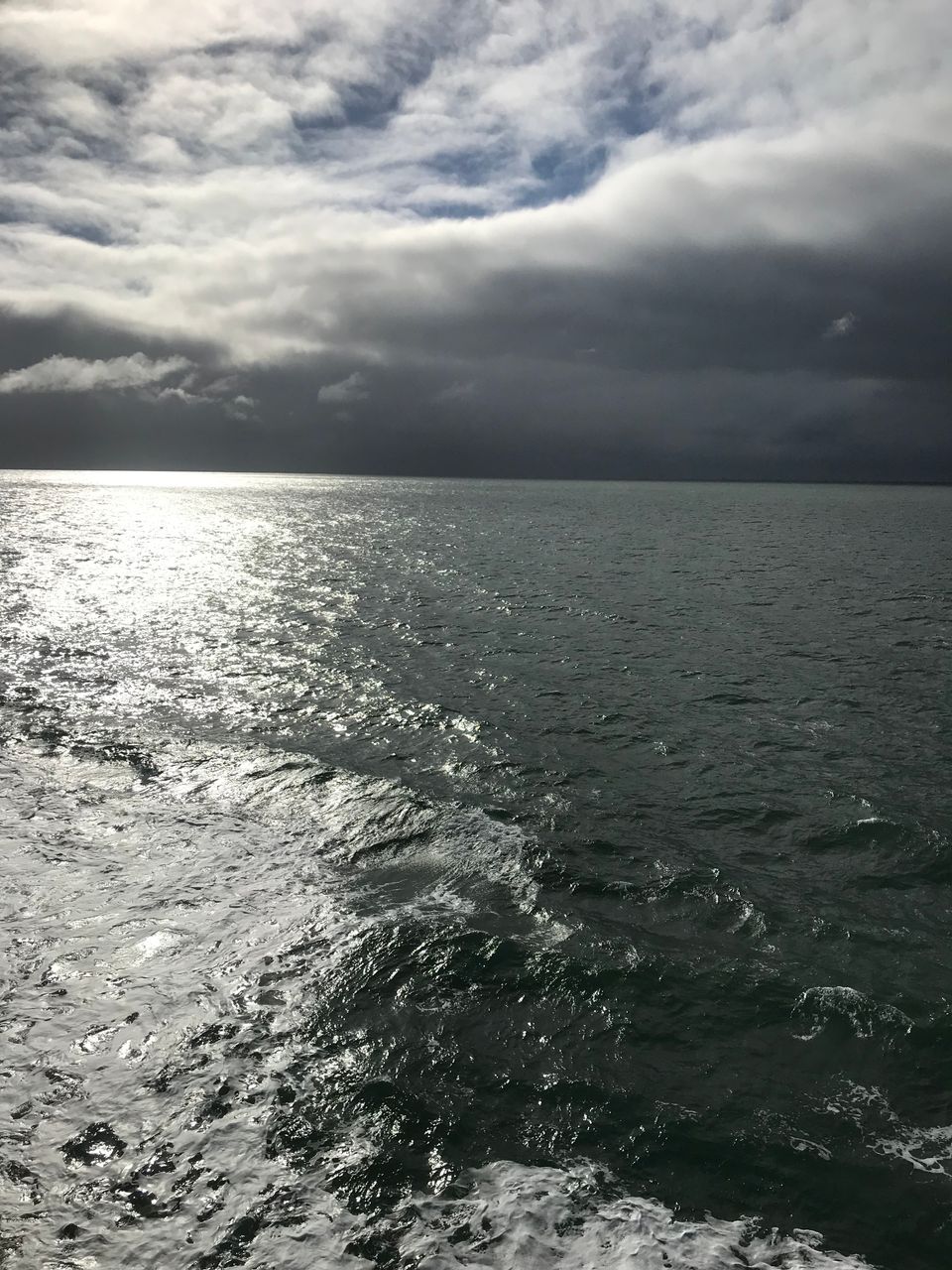 "There is no version of reality whereby "several million people will receive the vaccine before Christmas" so whoever briefed that might want to urgently undertake some course correction before that inevitably becomes clear..."
NHS England chief executive Simon Stevens, WhatsApp group message, 13 December 2020
The Alan blowback
It's taken a while, but former Health Secretary Matt 'The People's Partridge' Hancock is getting his belated comeuppance. Karma may take a while to show, but she's gorgeous when she does.
The Boris Johnson Fanzine has a plethora of stories based on Mr Hancock's WhatsApp messages (leaked by the ghostwriter of his 'Pandemic Diarrhoea' book, Isabel Oakeshott) referred to as 'The Lockdown Files', and it would be fair to say that they do not show Alan in a great light.
Whether it was Alan's prioritising his 100,000 tests for a day target over testing care home residents as was scientifically advised; his conspiring with Dominic Cummings to try to get NHS England boss Sir Simon Stevens removed; his trying to get Jeremy Farrar sacked from SAGE; his dissing Vaccines Taskforce leader Kate Bingham while trying to get the credit for the vaccines roll-out; his in-fighting with then-Chancellor Rishi Sunak; or trying to find ways to excuse his office affair with DHBSC employee Gina Coladangelo as an "exemption ... for charitable purposes" as well as seeking to collude in covering it up in a Parliamentary answer, it's all very much the type of low-rent behaviour that regular readers of 'Cut' would expect from The People's Partridge.
It requires a truly special type of human being to make Mr Hancock's claim that his affair with Miss Coladangelo was "arguably charitable" .
Clive Dix's view of Alan is well worth reading.
Trying to fire Simon: an unsuccessful encore
Getting rid of Simon Stevens was a move loudly and unsuccessfully tried by more impressive and influential people than Alan, as I chronicled back in 2016-17.
It does make us wonder about Alan's reliability as a narrator, though. His 'Pandemic Diarrhoea' recounts how The People's Partridge asked PM Boris Johnson about Dominic Cummings' "insistence on getting rid of Simon Stevens ... Boris said "on no account must we force him out. He's done a long stint, so he may want to go, but let him go in his own time". That was my view exactly too", Alan diarised.
Mmmmmmmm.
It's uncanny: almost as if Alan's book were a massive crock of shit.
La Oakeshott explains why she leaked the messages to the BJF here (yet curiously, doesn't mention money). Alan's appalling judgment, in picking for his 'Pandemic Diarrohea' ghostwriter the journalist notorious for burning a source, has come back to haunt him with verve and elan.
Karma chameleon, self-identified celebrity and chicken-running ex-Tory MP Hancock will no doubt be producing some unmissable TikTok content to tell his side of the story. I hope you've stocked up on popcorn (salad being largely unavailable).
His TikToks to defend himself are going to rise to the level of performance art. Alan is the gift who keeps on giving.
The mordant irony of the spadework for this having been done by the Boris Johnson Fanzine is lost on none of us, I suspect.
A new Covid19 VIP fast-lane
These stories revealed the existence of another kind of Covid19 VIP fast lane: not for ministerial mates' PPE contracts this time, though.
Getting a Covid19 test was all about who you knew, as the case of Jacob Rees-Mogg's son shows. When a first test was lost (how did they know it got lost, by the way?), Alan's political advisor Allan Nixon ensured that a replacement was couriered to the Rees-Mogg home, and then on to a lab that (with others) was then dealing with a backlog of 185,000 other tests.
Alan is sad-face about (others') massive betrayals of trust
The People's Partridge's effort to 'comms' a credible response has largely been to complain about a "massive betrayal of trust" by notorious massive-trust-betrayer Isabel Oakeshott, whose revelations emphasise Alan's own repeated, erm, massive betrayals of trust.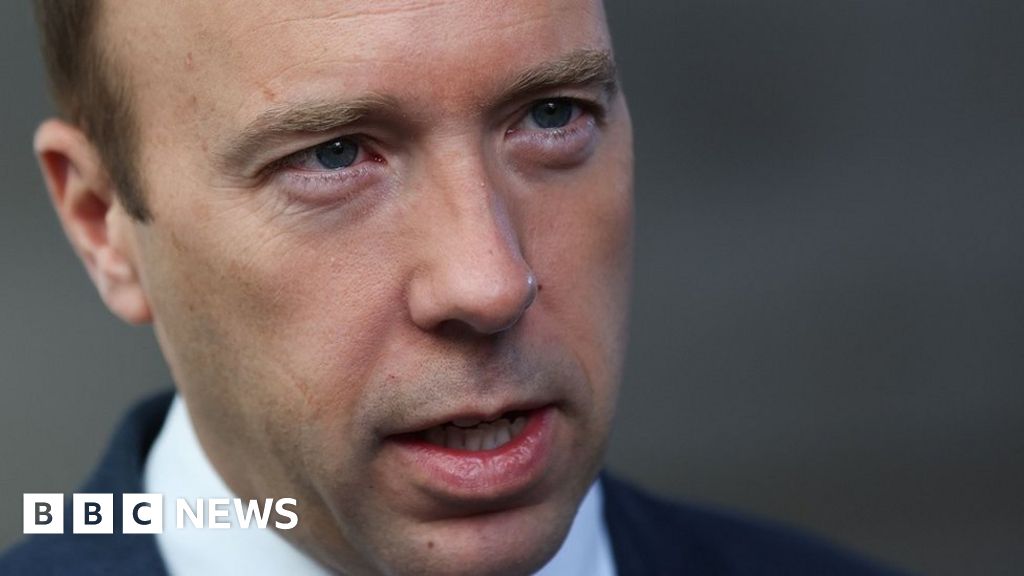 Truly, one must have a heart of stone not to laugh.
Potentially, however, Alan may be very financially sad-face about this.
First Division Association general secretary Dave Penman told LBC political editor Theo Usherwood that Mr Hancock's use of confidential material for his book (which left it open to this hijack by his ghostwriter) may have damaged the reputations and misused the personal information of civil servants, in ways that may leave Alan open to legal action.
If this were pursued legally, it might apparently endanger Alan's awesome earnings from 'I'm A Celebrity'.
Yeah, I know: sad-face.
Why yes, indeed they CAN both lose
Delightfully, The People's Partridge and Isabel Oakeshott have taken to jousting for their (ahem) honour over all this in the pages of the Mail.
Mutual threats of legal action (his) and escalation retaliation (hers) leave us with the wonderful prospect of a run on popcorn, as this pair of people to whom you couldn't warm if you were cremated in the same coffin as them contribute yet more deeply to the gaiety of the health policy nation.
Talking therapy
The Government has moved to the 'divide and rule' stage of its possible strategy over the industrial action. Facing the BMA junior doctors' plans for three consecutive days of strikes this month, Steve 'The Banker' Barclay opted to offer them no dialogue on pay at their meeting this week, ensuring that this strike will go ahead.
Briefing the media on the record, the BMA junior doctors' leaders accused the Health Secretary of "stalling" the talks. They may regret going in with a three-day initial action: it leaves them with less room to threaten to escalate, should the Government continue to try to play a long game with them as it did with nurses, waiting to see if the tide of public opinion would turn.
The BMA's self-harming instinct made them advise consultants to charge significant multiples to do the overtime to cover the junior doctors' strikes.
The Banker spent Thursday inviting the other staff trades unions to join him in the same "intensive" (trans - 'existing in the real world') talks about pay that the shrewdly-led RCN had forced out of him. The GMB, Unison and the Chartered Society of Physiotherapy agreed to call off their planned strikes as a result: Unite still planned to hold an ambulance workers' strike this week, until it got further assurances from the Government on Sunday afternoon.
PAC NHS backlog report
The Commons Public Accounts Committee's new report this week on 'Managing NHS backlogs and waiting times in England' is not a cheerful read.
It pulls zero punches: "NHS England's three-year recovery programme for elective and cancer care is very ambitious, relies on innovative but relatively untested approaches, and is already falling short of expectations in its first year.
"Waiting times for cancer treatment are especially worrying. In the first five months of the recovery period the proportion of people receiving timely cancer treatment has decreased. Only 62% of cancer patients were treated within 62 days of their urgent referral by a GP, when performance should be 85%. It is now clear that the target to reduce the number of people waiting for more than 62 days following an urgent GP referral to the pre-pandemic level will not be met by March 2023.
"It is also clear that, for elective care, the planned route to increasing activity to 129% of pre-pandemic levels by 2024–25 is unachievable."
In response, Sir Jim Mackey, NHS England national director of elective recovery, claimed that there were "a number of factual errors" in the PAC's report.
"Even though there have been much higher levels of Covid, NHS staff hit the first milestone, virtually eliminating two-year waits, and have made significant progress on the second by cutting the number of 18-month waits by over a quarter in the last month – facts that have been ignored in this release.
"On cancer, thanks to the efforts of the NHS, record numbers are coming forward for checks, allowing staff to do the clinically correct thing by prioritising the most urgent cases – the health service cannot help those who do not come forward."
Pensions (yet again)
Nuffield Trust Summit
The Nuffield Trust's annual summit is the best health policy event of the year.
I'm not going to try to sum up the richness of the discussions at the 2023 iteration. It's essential to catch up on all of the sessions, making particular time for outgoing NT chief executive Nigel Edwards' peerless analysis of what actually is wrong with the NHS; the powerful workforce burnout session with David Oliver, Kevin Fong and Alison Leary.
But I'll offer a few observations: Helen Whately's speech on social care represented a new low by the standard of ministerial speeches, boiling down as it did to 'get social care completely fixed by next winter: I'm not a patient person, and I'm not talking about funding'. Right you are: that's bound to happen.
I was struck by the framing of almost every question and comment from the floor on the first day being around 'the business/economic/financial case' for this or that. It may not quite realise it yet, but the NHS policy community is now in a Stockholm Syndrome relationship with the Treasury mindset: as such, it is arguing on Treasury intellectual and philosophical turf - which frankly will neither help nor work.
ChrisGPT
NHS England boss Amanda Pritchard was unable to attend on the second day, and in her stead came NHSE director of 'strategy' Chris Hopson, to talk on a panel about how the NHS could become less centralised.
Mmmmmmm. What appeared at the event was more of a 'ChrisGPT' artificial intelligence (AI) creation, spielling what might have seemed a superficially plausible set of responses a la ChatGPT, provided you didn't know very much about the subject in question.
The problem is that the people at or watching the Nuffield Trust Summit do know rather a lot about it.
As such, ChrisGPT got a deservedly hard time for producing such AI observations as that in his new job, he'd really come to appreciate that NHS England spends £140 billion of taxpayers' money, and so has to be accountable for it. The concept that this longstanding reality hadn't crossed ChrisGPT's mind during his many years running NHS Providers and before that, working at HMRC is remarkable, but not in a positive way.
ChrisGPT's pitch was that NHS England was keen to work in partnership with the new local NHS and care systems, and to be less prescriptive. His timing was particularly unfortunate, given Health Service Journal's revelations that very morning that NHS England had mandated Integrated Care Boards' running (i.e. staff) funding is to be cut by 20% by 2024-5, rising to 30% by 2025-6.
This decision by NHSE is particularly curious, coming as it does before the Patricia Hewitt review of ICSs/ICBs has even been delivered. It's almost as if the right hand doesn't know what the further-right hand is doing.
His fellow panellists, ICS leaders Patricia Miller and Owen Williams, were heroic in their restraint in dealing with ChrisGPT's decreasingly-plausible evasions. Fortunately, some in the audience were less so, with GP Sam Everington of Bromley-By-Bow fame telling Chris that NHS England must "stop the spinning" (Sam is a wonderful optimist).
Former DH director of finance Richard Douglas went further, telling ChrisGPT and the NHSE leadership, "you've confused accountability with the illusion of control … you think that by having templates and spreadsheets, you think you're in control, and you're not".
This week's crisis
The Sunday Times has a preview of this Thursday's Channel Four Dispatches about the collapse in standards in NHS acute and ambulance services over this winter.
This sounds like a distrurbing and necessary watch.
Recommended and required reading
Shaun Lintern's 'ten years on' Mid-Staffs interview with Sir Robert Francis, trailed on his Twitter a few weeks back and covered here, has been published by the Nuffield Trust.
The FT reports that a consortium of British tech firms has declared its challenge for the NHS Federated Data Platform contract. (Palantir, on whose health advisory panel I sit, is in contention for this contract, as are many other firms.)
Again in the FT, Department For Health But Social Care officials say that ABPI proposals for a fixed-rate medicines tax "are completely unaffordable, costing the taxpayer an extra £2.5bn per year. They will also drive up the cost of medicines for the public and reduce NHS patients' access to new treatments".
Pharma industry sources are among those who briefed The Guardian's Hannah Devlin that clinical trials in the NHS are dropping off, with just 50% running to schedule.
The Sunday Times reveals that mRNA vaccine pioneers Moderna agreed to build a new vaccines research centre lab in the UK on the basis of the NHS agreeing to buy its vaccines. (Is this actually legal?)
The Observer reveals that in the last five years, 324 health sector staff received payouts of more than £150,000.
The Institute for Fiscal Studies' pre-Budget briefing is here.
Former BBC technology correspondent Rory Cellan-Jones cites a Nature research paper to suggest that the Covid19 contact tracing app did actually work.
This HPI column from November 2016 has held up quite well.