Cowper's Cut 260: Unsurprising numbers, as The Banker raises the BMA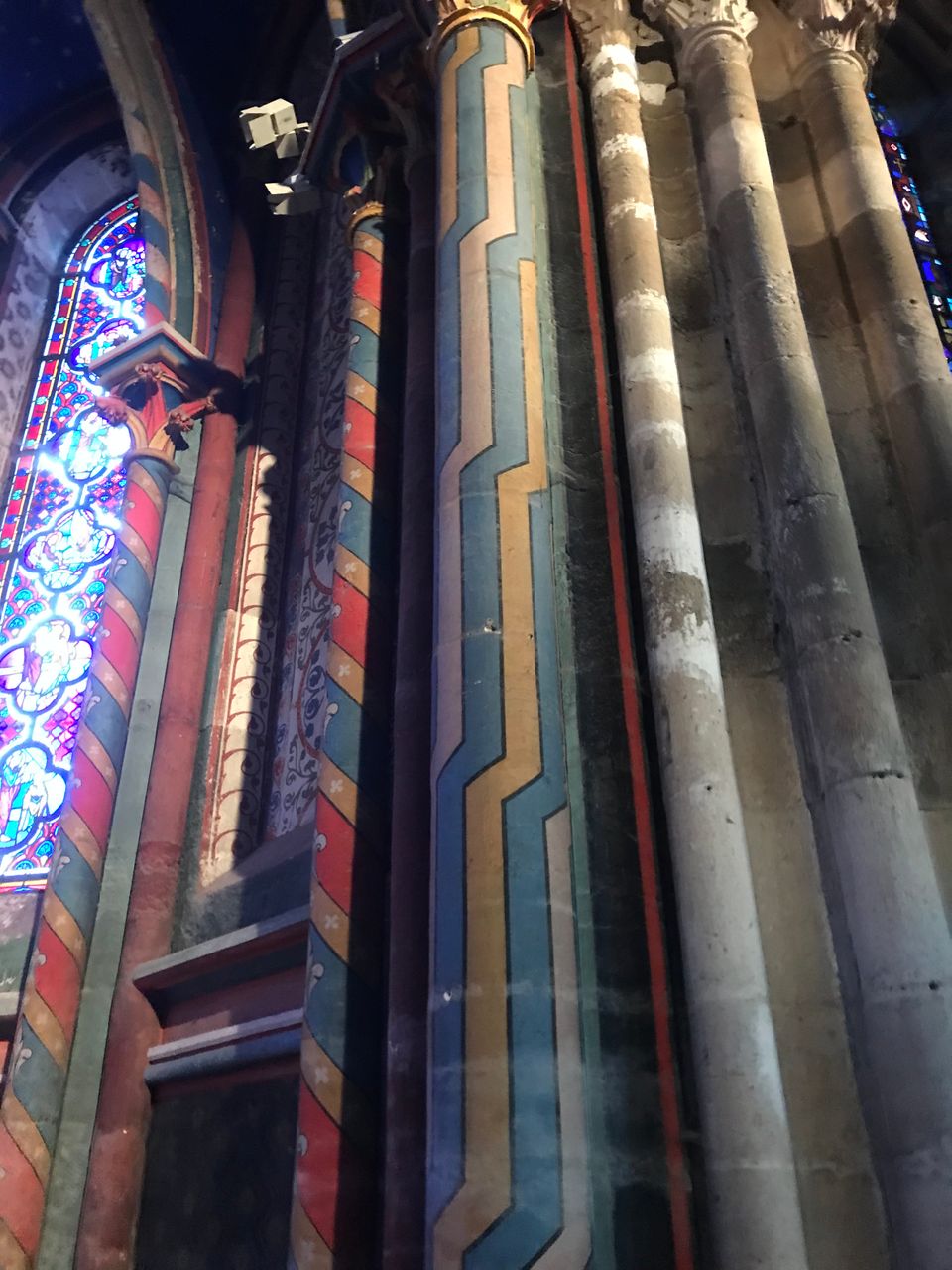 Financial reality is always the order of the day for the NHS in March. The final month of the financial year finds financially-implausible recovery plans coming home to roost, laying eggs of red deficit ink.
Henry Anderson of Health Service Journal's latest update of the state of financial play and players in the NHS in England reveals that the draft financial plans submitted by integrated care systems for 2023-24 suggest a budget deficit of around £6 billion.
As Henry notes, this is a first draft of the fiction that is NHS financial planning. One source quoted highlights the issues of late changes to allocations and a return to an activity-based tariff for elective activity; other issues will include the loss of the strong but one-off cash position post-pandemic, as Henry and Lawrence Dunhill noted last September.
The slightly remarkable statement to HSJ by auditors Grant Thornton in January that trusts have lost 'financial grip', on top of this published briefing, was a warning shot across the bows. The growth in the number of ICSs to 14 (one-third of the 42) admitting they will end this financial year in deficit also told us what was coming.
Not forty: not new hospitals. Other than that ...
The Financial Times's Jim Pickard and Sarah Neville turned their attention to the Government's fictional forty 'new hospitals': a pledge which, as 'Cut' has been pointing out since it arrived as a 2019 Conservative And Unionist Party manifesto commitment, was not going to happen in the real world.
(No, not even by 2030.)
It's been depressingly instructive to watch this penny drop at glacial pace across the sector, and finally in the political class.
It isn't hard to understand why the 'fictional forty' claim was evident nonsense. It's just maths.
The new PFI hospitals programme (started by the Major government; taken up enthusiastically by New Labour; and then continued by the Coalition and Conservative governments) saw 51 NHS hospitals built in England between 1997 and 2016, with another six in Scotland.
That construction of 57 major hospital projects over those 19 years (which followed a slow five-year start for the concept under the 1992-7 Major government), during a period which saw both strong political backing and economic incentives, and when major building firms were tooled up to take on such major projects, saw an average of three projects a year. (Indeed, Carillion's collapse delayed the completion and delivery of two of those English 51 until this past year.)
The commitment to the 'fictional forty' came after the original PFI procurement method had been altered to PF2 in 2012, and then abandoned altogether in 2018, with no replacement in 2018. Well before that point, the UK construction industry had been given no reason to anticipate a market for further major hospital builds, and it had re-tooled accordingly.
It takes no genius to see the screamingly obvious. Pickard and Neville are correct that recent years' rampant construction cost inflation has made that utterly implausible promise even less likely.
New (if fictional)
The Fictional Forty also cropped up at this week's Commons Health Questions, at which The Banker was unable to answer a simple question from Labour's Emma Lewell-Buck about the budget and timetable for the programme.
This is all the more disappointing because as HSJ's Zoe Tidman and Henry Anderson revealed, the New If Fictional Hospitals Programme is two-thirds staffed by costly management consultants. There are 209 full-time equivalent management consultants working on the NIFHP scheme towards the end of 2022, alongside 121 substantive staff.
Tidman and Anderson also note that the more than £56 million has been spent on consultants to date. And this is , as the duo note, despite The Banker's stated aim to reduce management consultancy spending. Ooops.
It's revealing timing that the noises about 're-prioritising' comes in the run-up to Chancellor Jeremy Hunt's Budget: the FT piece observes drily that "people close to the process said the Health department and the Treasury have had difficult discussions about how to fund the programme.
"They added that some of the 40 hospital projects are likely to be put on ice, particularly given the need to prioritise urgent work to fix five hospitals whose roofs are at risk of collapse".
The FT reports that the Department For Health But Social Care's capital budget "is forecast to grow from £11.2 billion in 2022-23 to around £12.6 billion in 2024-25, before being held flat in cash terms for three years. But with inflation at its highest level for a generation, officials have realised this will create a fresh black hole of close to £2 billion in the budget by 2027/8".
How are finance directors supposed to keep on with the capital-to-revenue transfers if that happens?
Budgetary Times
The looming Budget also casts its shadow over the report by The Times' judicious Whitehall editor Chris Smyth that our dear old chums the Treasury Munchkins are trying to take the numbers out of the forthcoming NHS workforce plan.
If it is indeed to appear without numbers, then this will make it the 2023 remix of 2019's Interim NHS People Plan: that is to say, an utter waste of time.
Chris reports that "senior (Treasury) officials are understood to have suggested removing all numbers from a blueprint for training doctors and nurses over the next decade. While Jeremy Hunt, the chancellor, is unlikely to accept this, Treasury officials are pushing NHS chiefs to include lower estimates of the need for doctors and nurses for fear that the present shortages will commit the taxpayer to higher spending for a decade".
I think we get a helpful glimpse of who's been talking to Chris Smyth about this, in the eighth paragraph line that "NHS bosses are preparing to resist the call and believe that publishing the plan offers a rare opportunity to put public pressure on the chancellor for a bigger training budget". Always bury your publicity-shy sources a good way down the story. And hello there, ChrisGPT!
However, DHBSC senior advisors are in the narrative mix as well: "a health source said officials were "deeply resistant to the idea of publishing something that commits them to spending beyond the next spending review" and were resisting many of the details in the plan".
The once and future Hunt
Ultimately, Chancellor Jeremy Hunt is on a political hook here, thanks to former Health Select Committee Jeremy Hunt's comments in his Patient Safety Watch blog that the Treasury prevented the publication of actual numbers: "where is the workforce plan that was supposed to accompany the 10-year plan?
"The truth is the Treasury are refusing to let DHSC publish the projections submitted by NHS England until after the spending review (and maybe not even then if they don't agree to fund the necessary training places)." Well, quite.
Will the real Jeremy Hunt please stand up?
He might, according to Bloomberg and the Mail: both have been briefed that there could be movement in the Budget on the pensions taper tax and annual allowance. We'll see whether this is so and what it actually means: it's certainly not before time.
Unsurprising numbers part one - the backlog
To the considerable surprise of absolutely nobody, the significant industrial action of 2023 saw the NHS RTT backlog increase in size again, by almost the routine monthly 100,000. That is 7.2 million in total. 379,245 patients were waiting more than 52 weeks; 45,631 patients were waiting more than 78 weeks; and 1,122 patients were waiting more than 104 weeks.
As ever, Rob Findlay of Outsource provides cogent and accurate analysis in his piece for HSJ. He observes a number of pertinent facts: that "the large majority of those patient pathways – 6.1 million – did not have a decision to admit, and most would not have reached diagnosis. Eight per cent of the 6.1 million were waiting longer than 44.1 weeks, which is more than 10 months. And when they eventually get their diagnoses, it will unexpectedly turn out to be cancer for an estimated 26,000 of them."
Rob also (as HSJ colleagues have noted for some time) reminds us that the data shows how the Government is missing its own actual targets: "1,122 patients were waiting longer than 104 weeks, despite the target to eliminate such long waits by July last year. And there were 45,631 patients waiting longer than 78 weeks, with a target to eliminate those waits by April this year."
Unsurprising numbers part two - NHS staff survey
Even less surprisingly, the latest iteration of the annual NHS staff survey finds an understandably underjoyed workforce.
The presentation of the national results is frankly a bit of a false-positive joke, but the facts are there. The 2022 survey saw a decline since 2021 in measures related to the 'Compassionate culture' sub-score.
The greatest decline was seen in the proportion of staff agreeing that if a friend or relative needed treatment, they'd be happy with the standard of care provided by their organisation: at 62.9%, down 4.8 percentage points on last year, and 11.3 percentage points lower than in 2020 (74.2%).
57.4% would recommend their organisation as a place to work (2021: 59.4%, 2020: 66.8%, 2019: 63.4%, 2018: 61.7%).
62.9% are happy with the standard of care provided by their organisation (2021: 67.8%, 2020: 74.2%, 2019: 71.5%, 2018: 71.0%).
Almost 45 per cent of nurses and midwives said they had witnessed errors or near-misses that could have hurt staff or patients in the past 12 months. As regards concerns about clinical safety, 56.7% were confident that their organisation would address their concern (2021: 59.5%, 2020: 60.5%, 2019: 59.9%, 2018: 58.6%).
The 'We are recognised and rewarded' score decreased compared to 2021.
There are no sub-scores for this People Promise element. Instead, the score is based on the following five questions:
Q4 - Satisfaction with ...
a the recognition I get for good work
b the extent to which my organisation values my work
c my level of pay
d the people I work with show appreciation to one another
e my immediate manager values my work
That's kind of damning.
And on the pay issue, 26.5% of staff were satisfied with their level of pay (2021: 32.6%, 2020: 36.6%, 2019: 38.0%, 2018: 36.2%). Could be some way for the industrial action to go.
Speaking of which ...
Strike a light
The industrial action negotiations between the trades unions and the DHBSC team came to no successful conclusion this week, and so will carry on into next.
Would Steve 'The Banker' Barclay try to bring the BMA junior doctors in to the negotiating tent at the last minute, avoiding this week's damaging three-day strike?
Well, on the one hand, he said he'd like to.
On the other hand, BMA negotiators pointed out that he didn't turn up to the meeting with the BMA on Friday,
and reportedly told BMA negotiators that "he did not have any mandate to negotiate an improved pay offer".
Seems counter-productive, and as if all this is just PR fluffing and The Banker is perfectly happy with a three-day strike. Which is unwise.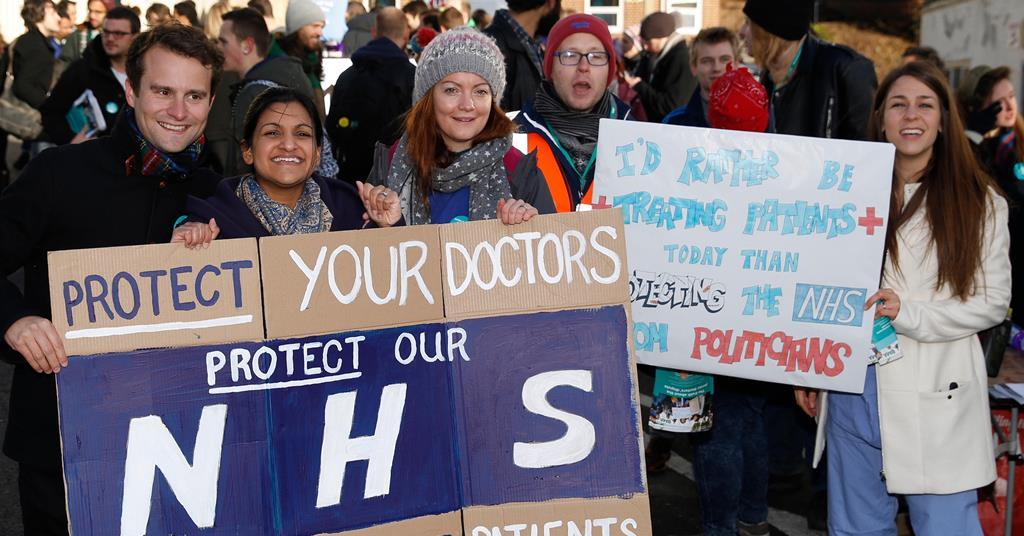 The Banker raises the BMA
Poker's good training for health politics. It's a relatively uncomplicated game, but it does require two things: a grasp of numbers, and a straight face.
The Banker sought his inner Lady Gaga when writing for The Boris Johnson Fanzine that "one of the most important lessons of recent political history is not to make unaffordable promises we cannot keep".
I had no idea that Mr Barclay had become so anti-Brexit, but there we are.
He also claims that "I invited the BMA to begin formal talks over pay for this financial year and the next, asking in return that they call the strikes off. It is incredibly disappointing that unions declined my offer."
As shown above, this statement is straightforwardly untrue.
The Banker continues, "I urge them to come to the negotiating table – we owe it to junior doctors and patients to agree a fair settlement which recognises the hard work and vital role of junior doctors and the wider economic pressures facing the UK.
"Other unions representing ambulance workers and nurses have called off strikes while we negotiate, and we've had constructive and meaningful discussions which are ongoing. The BMA must put an end to this disruption while talks take place." Yet again, Mr Barclay is not in the realm of the truthful here: talks with the BMA are not taking place precisely because he has refused to negotiate with them about the root cause of these strikes, which is pay.
Mr Barclay's pay-off is to assert that "Spring is on the way and the NHS has done the hard work to get things back on track, so we can't turn back now. I will continue doing everything I can to find a way to end these disruptive strikes so we can move forward, cut waiting lists and deliver the best possible care for patients."
This is a fiesta of bathos: one to make the stoniest of hearts laugh out loud.
But frankly, if this nonsense is the best that he can muster, then The Banker's going to need a better ghostwriter.
Maybe Isabel Oakeshott is free?
This Government's policy towards the NHS pay talks is, as I've previously noted, to stall like a learner driver for as long as possible, and then drag out the talks in the hope that public opinion will turn against the professions that the long-running Ipsos Veracity Index tells us that the public say they trust the most.
You can admire their optimism, but you can't really respect their wisdom.
Remedial Steve Brine sought to boost Remedium
It would be fair to say that thus far, Steve Brine hasn't yet quite made himself a household name in Healthpolicyland as chair of the Commons Health Select Committee. It might even be fair to say that he hasn't made himself a household name in the Brine household.
All that changed this week, with 'The Alan Ghostwriter Leaks' in the Boris Johnson Fanzine revealing that Mr Brine lobbied the former chief executive of NHS England Sir Simon Stevens on behalf of recruitment consultancy Remedium: a firm paying him £1,600 a month.
Brine messaged Michael Gove "Dear Michael ... sorry to raise this but having tried the Dept of Health (seemed logical) and the Chief Exec of NHSE (ditto) I am at a loss.

"Long story short, I have been trying for months to help the NHS through a company I am connected with - called "Remedium". They have 50 anaesthetists right now who can be in the country and on the ground in the NHS if someone only said let's us help. They just want to assist and asked me how they might.

"Despite offering this to health and to Simon Stevens I've had nothing despite SS telling the press conference last week this is an acute problem, despite the PM telling the Liaison Committee this is his biggest problem etc etc.

"How might I progress this or does the NHS just not need the help? S"
Brine denied any wrongdoing, claiming that he had just forwarded a letter to the then-health secretary Matt Hancock, and had not lobbied him. The BJF article notes that "the letter was dated six months and 15 days after his last payment from Remedium, which placed him outside of the restricted lobbying period for MPs. However, in July 2020, the firm then began paying him £1,600 for eight hours' work each month – an arrangement that continued until the end of December 2021."
It doesn't look at all good.
Recommended and required reading
An important blog from NHS England national diabetes lead and consultant Partha Kar.
My piece for the BMJ on the Matt Hancock WhatsApp revelations.