Cowper's Cut 261: The 'mullet' strategy over the junior doctors' strike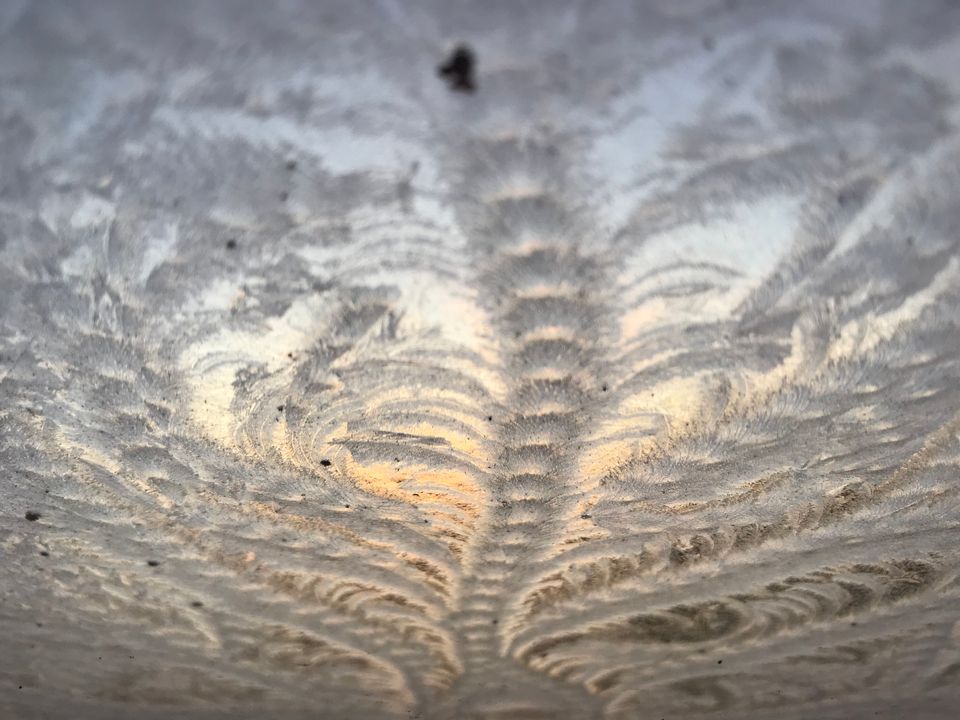 The Hunt Budget
The Alan Comeuppance is complete.
Matt Hancock has actually become an official UK government joke. The People's Partridge has, after all, made history. Karma, eh?
It's almost as if Jeremy Hunt thinks that Matt Hancock is an unmitigated prat. I wonder why.
There was some pertinent health stuff in a broadly boring Budget.
The Medicines and Healthcare products Regulatory Agency (MHRA) will receive £10 million extra funding over the next two financial years to maximise its use of (ahem) 'Brexit freedoms', and accelerate patient access to treatments.
This will allow (from 2024) the MHRA to introduce new, swift approvals systems, speeding up access to treatments already approved by trusted international partners and ground-breaking technologies such as cancer vaccines and AI therapeutics for mental health.
At long last, the wrong solution to the NHS pensions dilemma
"There is always a well-known solution to every human problem - neat, plausible and wrong"
H L Mencken, 'The Divine Afflatus'
We only started talking about NHS pensions taxation issues back in 2014, as Tony Hockley helpfully reminded me.
It has, as Tony notes, "taken a long, long time for the Treasury to repair the (obvious) impact of the pension cap on NHS doctors".
Still, better almost a decade late than never - or it would be, if the Budget had produced the sensible and available solution used for senior judges of creating a tax-exempt scheme.
But it didn't, with the Chancellor opting instead to increase the annual allowance for pension contributions from £40,000 to £60,000 (and for higher earners, from £4,000 to £10,000) from this April; and, rather than increasing it back to its original level (of almost £2 million, adjusted for inflation), abolishing altogether the £1.07 million cap on the lifetime allowance from April 2024.
(This has the perverse incentive of re-opening a massive loophole for the super-rich to avoid Inheritance Tax, because unspent defined benefit personal pensions are not subject to IHT.)
Some of the better Budget commentary was from Ian Mulheirn and Andrew Marr.

The Government's 'Mullet Era' strategy on the doctors' strike
Is Health But Social Care Secretary Steve 'The Banker' Barclay's 'mullet' strategy (business in the front; party in the back) for dealing with the junior doctors' strike over pay working?
It's not clear that it is.
To the front of The Banker's Mullet Era, we see a determined 'I'm the grown-up trying to fix this' business vibe.
On Friday, we saw
Yet in the back, we see a 'party' (determinedly relaxed) approach to this week's three days of majorly disruptive strikes going ahead, as former NHS Commissioning Board chief executive Sir David Nicholson observed.
NHS England updated its figures on capacity that was lost due to the industrial action.
The Government's usual set of media stenographers and cheerleaders pumped out a remarkably homogenous set of critiques of militant trades unions. Inclusively, the views of members of the bewildered community about the pay strikes were also given a platform (aaaah!).
The NHS Staff Council strikes
Mid-week, we saw the national media being briefed on a potential pay deal in short order. On Thursday, a deal was announced  giving a 5% AfC increase for next financial year; and a one-off, unconsolidated (i.e. non-pensionable) 2% bonus and 4% 'NHS backlog bonus' for the current financial year.
The bulk of the NHS Staff Council trades unions, with the exception of Unite, promptly promised to recommend this deal to their members.
The background to this recommendation is intriguing.
Briefing noises-off in Westminster before this announcement were that Mr Barclay and co had been talking tough on how this proposed pay deal agreement would have to land. It emerged via The Independent's well-informed Rebecca Thomas that the unions would have to publicly endorse the offer by 2 pm that same day.
Which they did ... and which they may yet regret.
The Banker's subtext-messaging here was magnificent: ''behold my generous new pay offer. Yes, the one I wouldn't do because of the deep respect in which I hold independent pay review bodies. You have until 14.00 to surrender unconditionally ... sorry, to accept."
Deal or no deal?
One of the sager comments I've yet seen was from Professor of Nursing Alison Leary, who wrote, "5% is too low to retain or attract returners". She went on to observe, "I think 10% would have been a good signifier of value but even though poor care costs more, the return on investment is just not of interest ... there is only a vague offer on safe staffing, as far as I can see. The focus on activity rather than safety really indicates how seriously that will be taken".
"I'm afraid there is no money"
Isabel Hardman was (again) the first with the pertinent question: whither comes the money for this new pay deal?
'Search us!' seems to be the Government's response.
If Labour are smart on health issues, which remains to be seen, they will start after the fact that this proposed pay deal is unfunded. Magic money trees, and all that.
Nuffield Trust finance expert Sally Gainsbury also reviewed whether the proposed new pay deal can be afforded without extra NHS funding from HMT: her conclusion is not a 'yes'.
The funding hokey-cokey
There is an evident lack of clarity about the source of the deal-making dosh at present: senior Cabinet Minister Oliver Dowden told Sky News that "finding this money is not easy ... we're not going to take services away from the frontline ... it is challenging to find this money. This is why the Government held out for so long in respect of these negotiations, because there wasn't some huge amount of money that we could turn to.
"But I am confident that we can find it, either within the NHS budget or wider government spending."
BBC Health editor Hugh Pym's briefed story about the actual negotiations offers a bit of 'colour' about the process, but leaves us little wiser. The cloak-and-dagger secretive nonsense of the process merely indicates the depth of mistrust between the parties, which will become a big issue should any of the staff unions not accept the offer.
Nor does it clear up the issue of the source of the money for this proposed deal: as Pym notes, "unions had insisted before entering the talks that it had to be "new money" which funded any pay offer. Ministers, after the deal, said the funding would not come from NHS frontline budgets.
"But there is still ambiguity about the source of the money, with government sources saying some would come from existing planned Department of Health and Social Care spending and the rest after negotiation with the Treasury."
Chartered Society of Physiotherapy director Rob Yeldham confirmed that the staff trades unions were "assured that the pay offer is not funded from NHS budgets".
It's an intriguing assurance, this. Once financially-forensic minds get to work on all the data informing this, I'm told that there is a not-insignificant underspend in the NHS budgets in England, which is going to cover the costs of at least some of the one-off payments for the current financial year.
Certainly, HSJ's Dave West and Annabelle Collins have been told that £500 million of the pay deal funding may be coming from a cut to social care budgets.
Inquiring minds will want to ask why there was so significant an underspend.
The FT's Chris Cook, Sarah Neville and Jim Pickard have been briefed by Government officials that a 5% solution might create a template to resolve the other public sector strikes. We shall see.
Bringing the BMA junior doctors in to talks
With ironic timing, in the wake of the three-day strikes last week, we learned that the BMA and the Department For Health But Social Care may actually be starting pay talks.
The DHBSC's Friday statement noted that "we deeply regret that over 175,000 appointments and procedures were cancelled this week, despite our offer to start formal talks on the condition strikes were paused". Two thoughts on this: I've seen more conciliatory statements; and great timing, chaps - bravo.
The Fictional Forty ride again at PMQs
This week's Prime Minister's Questions was a Budget warm-up act, but saw another brace of spiky questions on the Fictional Forty 'New Hospitals' from Lib Dem Daisy Cooper and Labour's Karen Buck.
The 'New If Fictional Hospitals Programme' is pioneering a new way of doing public procurement and services, moving us from virtual wards to virtual hospitals. It's very Meta.
Advising The Banker
The New Statesman's Rachel Wearmouth revealed this week that Steve 'The Banker' Barclay brought private healthcare lobbyist Lionel Zetter in to DHBSC to help set up his personal office.
She reports that Mr Zetter "worked as Barclay's policy fellow at the Cabinet Office and later as his political adviser in the Department for Health and Social Care, from January to November. Simultaneously, though not illegally, he held two roles in the private sector.
"He was vice-president of Public Affairs Asia, an organisation he helped to found and which describes itself as a "network for senior government relations, corporate affairs and corporate communications"; and also as director of the Enterprise Forum, an organisation founded for businesses to discuss policy with the government."
Mr Zetter told the NS that "I attended a handful of meetings but did not chair any of them, nor did I speak at any of them. I did not conduct any lobbying whilst I worked for Steve ... I received no payment from either the Enterprise Forum or Public Affairs Asia last year."
Investigating The Other Steve
In last week's column, I covered the Boris Johnson Fanzine report of lobbying activity by Commons Health Select Committee chair Steve Brine MP to favour locum staff provider Remedium.
The Times revealed this week that the parliamentary commissioner for standards has opened an investigation into Mr Brine's conduct in this matter. He is under investigation for paid advocacy and declaration of an interest.
EveryGrifter News: subscribe now!
Competition raises standards and increases choice, but I must admit to being terrified by news of the latest entrant to the health subscriber newsletter market.
EveryGrifter founder 'Dr' Julia Patterson is coming for your newsletter cash, people.
She wouldn't have had to do this if you'd all bought the £12 coffee, so you've brought it on yourselves.
There's no way I can compete with this. Sigh. That's creative destruction, I guess.
Recommended and required reading
Newly-topical Agnes Arnold-Forster London Review Of Books piece from 2022 on attitudes to doctors' pay.
Isabel Hardman in The Spectator on the junior doctors' strike.
Nuffield Trust explainer on the decline of publicly-funded adult social care for older people.
Steve Black is one of the most intelligent, insightful and interesting writers about health policy: it's excellent to see that he's going to have a regular berth in HSJ.
Interesting Mail piece that sees how the NHS backlog is turning the concept of 'health tourism' on its head.
The failure to maintain records on thousands of children seen by the Tavistock gender clinic has been described as a "monumental scandal" by David Freedman in the Sunday Times. Freedman helped to conduct a comprehensive clinical audit of the first 124 young people referred to the Gender Identity Development Service (Gids) from its inception in 1989: the paper (published in 2002) found that more than a quarter of young people referred to GIDS had spent time in care; almost 40 per cent had families with existing mental health problems; and more than half had relationship difficulties with their peers.
Henry Dimbleby has resigned as the government's so-called food tsar in order to be free to criticise its "insane" inaction against obesity, the Sunday Times reports..
Two funny pieces in HSJ: Dave West's suggestions for ways to really improve NHS planning and operational management; and Julian Patterson's latest column, on social media guidance post-LinekerGate.