Cowper's Cut 257: From love in an escalator to the brown stuff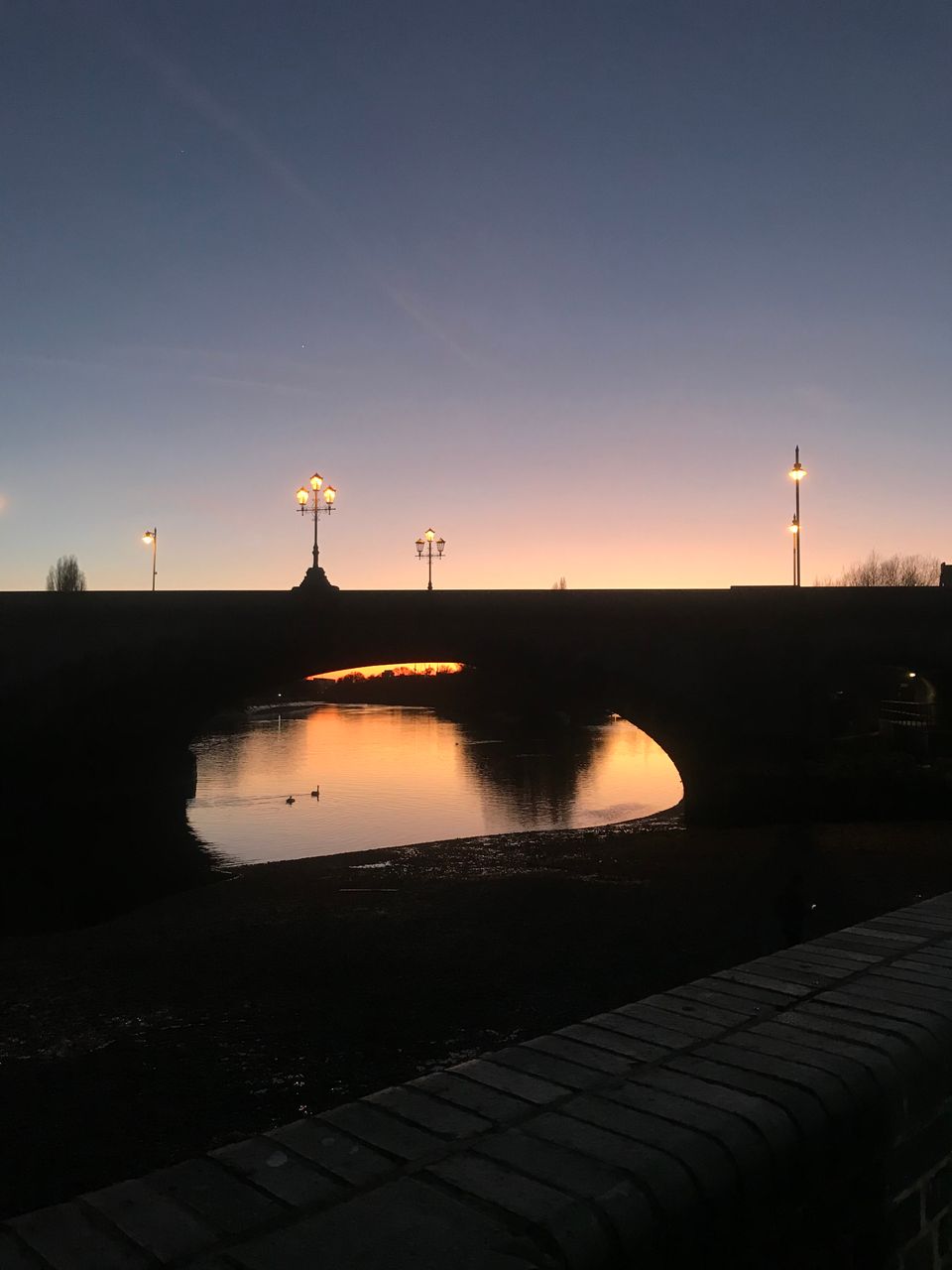 Well, I did say in last week's 'Cut' that the RCN needed to work out how to make their escalation count and their opponent hurt.
This they have duly done, calling RCN strikes at 128 NHS employers in England 1-3 March.
These strikes will run without pause for 48 hours, with every single member in England, where there is a mandate to strike, being called to withdraw their labour.
The BMA is set to announce the results of the junior doctors' ballot for industrial action on Monday, and its leader told a junior doctors' conference on Sunday that the Government's refusal to negotiate left it "standing on the precipice of an historic mistake", adding that their tactics were "guaranteeing escalation".
Love in an escalator it is, then. Which side will public opinion support, if the Government does not fold and these strikes happen?
It's too early to predict, but public support for the nurses has (as I've tracked in past columns) distinctly failed to crumble, let alone collapse.
The Times, they are a-briefing
It's always fun working out how and whom each new Health Secretary briefs: their dirty deeds, done dirt-cheap are rarely subtle. And The People's Steve, aka Steve 'The Banker' Barclay is a Times man, it seems, looking at the speculation which appeared there mid-week.
Team Banker leaked the Treasury-mandated maximum 5% pay rise for 23-24 to Chris Smyth and Steven Swinford. The story reports that "Steve Barclay wants to offer staff a pay deal for 2023-24 backdated to the start of January, with the Treasury understood to have accepted the principle of a one-off payment for this financial year. Barclay has been unable, however, to find a figure to offer staff from March that the unions and the Treasury will accept.
"Jeremy Hunt, the chancellor, has said that pay rises of more than about 2 per cent in 2023-24 must be funded by cuts in departmental budgets." This is of course not new news: it's just the three-year spending review decision announced last year.
This is worth noting because it continues the theme of public disharmony between Mr Hunt and Mr Barclay, as surfaced by Wes Streeting in last week's UQ and covered in last week's column.
The Financial Times has - and who can know the source, but just perhaps it may be one who shares a pair of shoes with a certain former Health Secretary and Health Select Committee chair who's now in a Great Office Of State? - speculation on a backdated pay deal as a resolution to the industrial dispute.
The FT piece suggests that "Sunak and Hunt are considering giving workers a lump sum by backdating next year's pay rise, which takes effect from April, probably to the start of January 2023, according to officials briefed on the discussions".
Ah yes, officials. This story prominently invokes our Bonsai Prime Minister as a principal, which is tactically shrewd in ways that may be recognisable to those who followed closely a certain malapropism-prone politician's last brush with NHS industrial action. (Naming no names, such as, oh, let's just pick one at random - Jeremy.)
Beleaguered Bonsai Brand
It's curious that it's taken this long for the PM to become central to the narrative about these NHS strikes, but better extraordinarily late than never. Well, possibly. The RCN put the PM's role into the narrative foreground, sharing the love in Valentine's Day and since, but they are not alone.
The NHS Confederation's leadership published its letter to the Prime Minister about resolving the strikes, warning Bonsai First Lord Of The Treasury Rishi 'The Brand' Sunak "to urgently reconsider your government's stance in relation to the pay dispute or run the risk of your key pledge to reduce waiting lists being compromised ... as long as your government's position stays as it is, industrial action with all of its worsening knock-on effects will become 'business as usual' for the NHS.
"This will put delivery against key performance targets and the NHS's capacity to improve at risk.
"The evidence for this is clear. There have already been 12 strike days directly affecting NHS services, which have led to almost 141,000 appointments and procedures needing to be postponed, so that the most critical and life-saving services could be maintained."
Adebowale and Taylor conclude by telling our small-but-perfectly-formed PM that "it is the clear view of the many members we have across the NHS that a continuation of the Government's apparent refusal to discuss or compromise on pay is jeopardising your public commitment to reduce waiting times.
"The two policies – on NHS pay and on NHS waiting lists – are becoming mutually incompatible. Pragmatic leadership is needed to get through the current stalemate."
Even former Tory Cabinet ministers have reportedly been joining in the fun, with one shy exemplar telling The Guardian that it was outrageous that the PM was "so focused on hiding in plain sight" over the pay dispute.
"There are many ways he [Sunak] can ensure nurses get an attractive pay offer that will leave them feeling encouraged to stop the strikes that ultimately leave people in danger, but it seems to be beyond him".
So, how's the actual service going?
Readers of 'Cowper's Cut' do not need to be told that many places are well and truly in the brown, sticky and smelly stuff in many places, but the predictable metaphor wrote itself into reality with the latest Lib Dem FOI research given to Andrew Gregory at The Guardian, which exposed the impact of sewage leaks on the NHS.
The shit has hit the fan.
And the window.
And the corridor.
Hospitals in England recorded more than 450 sewage leaks in the last 12 months.
This comes on top of other Lib Dem FOIing, confirming the truly lousy state of primary care. It found that "some areas of England have almost 3,000 registered patients for every fully-qualified GP. The number of registered patients at GP practices has increased by 7 percent to 62 million since 2016, a rise of more than 4 million; while the number of fully qualified GPs fell 7 percent.
"It means there are now 2,273 patients per fully qualified GP in England, up from 1,981 in 2016", as Daily Mail health editor Shaun Wooller reported.
I do my best to find a way to write about this stuff with some humour, as well as hopefully even the odd bit of insight, but this really isn't funny, is it? At all.
The NHS has been degraded for a decade, and then had a pandemic drop on it in that knackered state - and there is quite literally no credible national plan whatsoever to turn things around.
Nobody with whom I speak in and around the NHS believes that there is a meaningful plan for recovery.
You can have all the ambitions, aspirations and goals that you want - but without an actual and clear process, and a proven theory of change, together with the infrastructure and other means of supporting those things, then all you've really got is optimism (and massaging the figures).
As the latest IFS analysis that I covered last week showed, there is a possible route to the NHS achieving the 18-month waiters elective backlog target by April.
The problem is that the cohort of patients still coming through is a Christmas-Tree shape. There are bulges coming, and there hasn't been the expansion of capacity to meet those oncoming bulges, as the IFS report makes clear.
Oh yeah, and the staff are knackered, and increasingly pissed off with the response to the industrial action.
It's all going tremendously well.
Culture wars
The Independent's Rebecca Thomas (ex-of HSJ) has been on first-class form recently. For a few years, she's been assiduously following the emerging working culture scandal of the current University Hospitals Birmingham's leadership. This week, she revealed the NHS Ombudsman's unprecedented move in publicising its concerns about UHB's culture and attitude to patient safety, under its 'emerging concerns protocol'.
Thomas has also been following the scandal in working culture in parts of the ambulance service, with what appear to be worrying parallels with the Met Police scandals. Is this an emergency services thing?
The latest report from the Public Accounts Committee on the current round of NHS reforms introducing Integrated Care Systems does not make for upbeat reading, either.
The PAC concludes that "the case has not been made for what improvements ICSs will bring to patients, and by when ... the reforms will founder if the major systemic problems in the NHS are not addressed by Government at a national level: the elective care backlog has breached seven million cases for the first time; major workforce issues have hamstrung both the NHS and social care; constantly increasing demand; a crumbling NHS estate; and limits on funding".
They are Not Wrong about all this, nor in their comments that "these challenges require national leadership but there is a worrying lack of oversight in the new system, and crucial national projects like the NHS Workforce Plan and capital funding strategy are repeatedly delayed". The Department For Health But Social Care's eventual response should be wryly amusing.
Wrong about austerity
An NHS long read in the FT would tend to go in 'Recommended and required reading',  but this one deserves a little mainstream column airtime.
Its author, Baroness Camilla Cavendish, has advised Conservative Governments since David Cameron on NHS issues, headed the 10 Downing Street Policy Unit from May 2015 until the Brexit referendum and was before that a board member of the Care Quality Commission. Her piece is overall thoughtful, but the telling aspect is that she is among the first Conservative advisors to recognise and state (albeit obliquely)  the ragingly obvious: that the austerity was a big error and huge contributor to the NHS's current appalling state.
Cavendish goes all around the houses to say this, but the points are there. Under-investements in social care and public health are the most obvious.
At other points, her political loyalty to the Conservative And Unionist Party leads her to be massively disingenuous. The piece is cathedrally silent on the monumental screw-up that was the Lansley reforms, which effectively ended Conservative thinking about health policy for a generation (it is yet to re-start).
The glaring example of this disingenuity is where Baroness Cavendish writes that "a clear philosophy is needed about how to drive up standards in what is effectively a monopoly. The Conservatives' answer, under Ken Clarke, was the internal market. New Labour's was "choice and competition": waits for hip and knee replacements were slashed by giving patients a choice between the NHS and private providers. That policy was shelved after it had done its job of reducing waiting lists. But a similar approach could bring waiting lists down now."
Choice and competition was actually never shelved: Andy Burnham hinted at this with talk of the NHS being a "preferred provider", but it was never done. Indeed the Lansley reforms were meant to supercharge the competition and markets quasi-internal market mechanisms that Simon Stevens Mark One reintroduced in the early 2000s, following New Labour's keeping its 1997 manifesto pledge to abolish the internal market once elected.
Most 'Cut' readers know that Health Policy Insight was one of the one NHS analysts to point out that Simon Stevens Mark Two subtly abolished the Lansley reforms with the 2014 publication of the Five-Year Forward View.
Labour attacks
Labour's latest attack cites the DHBSC Annual Report and Accounts, which reveals that £1.198 billion of the NHS budget was lost to fraud in 20/21, up £54 million from 19/20 (p184).
In a written parliamentary answer last year, Health Minister Edward Argar MP revealed that the NHS has lost £6.16 billion to fraud in the five years up to 2019/20. A total of £7.36 billion of NHS funds have been lost to fraud in the past six years. The NHS Counter-Fraud Authority recovered just £75 million from fraud, down by more than half from the £128 million recovered in 2019/20, and half its target of £149 million.
Criminal gangs defrauded NHS trusts out of £1.2 million.
Recommended and required reading
Rob Findlay's analysis of the latest waiting list data for HSJ is, as always, a key read.
Excellent Azeem Majeed piece in the BMJ on the unproven case for charging for primary care
Christopher Cook makes shrewd points about likely upcoming Government outsourcing in this FT piece.
Cydar Medical, a software firm which uses uses AI technology to transform the way in which information is provided to clinicians undertaking image-guided and minimally invasive surgery, has raised £9.3 million in launch funding.
Sensible and factual Mail piece on the GP-patient ratio.
Moving piece on mental health trauma by intensive care doctor Jim Down.
Carillion's collapse delayed for years the opening of the Royal Liverpool and Midland Metropolitan new hospitals (actual real ones): KPMG has now settled with Carillion's liquidator over missing red flags in its audits of the company.
Laugh/cry story about a fraudulent 'psychiatrist' Zholia Alemi, who worked for the NHS for 20 years despite clearly forged medical qualifications. You have to wonder if her outcomes were better or worse than others' ...
The Times has a Red Box piece and feature on robot-assisted surgery.
The U.K. COVID-19 inquiry held its first hearings, on pandemic preparedness and resilience this week.
The FT reports that tens of thousands of Chinese pensioners took to the streets on Wednesday to protest against health insurance reforms that were introduced as cash-strapped city governments sought to control spending in the aftermath of China's costly zero-Covid policy. It's almost as if insurance-based health systems were not some kind of magical panacea ...