Cowper's Cut 247: "Don't panic!"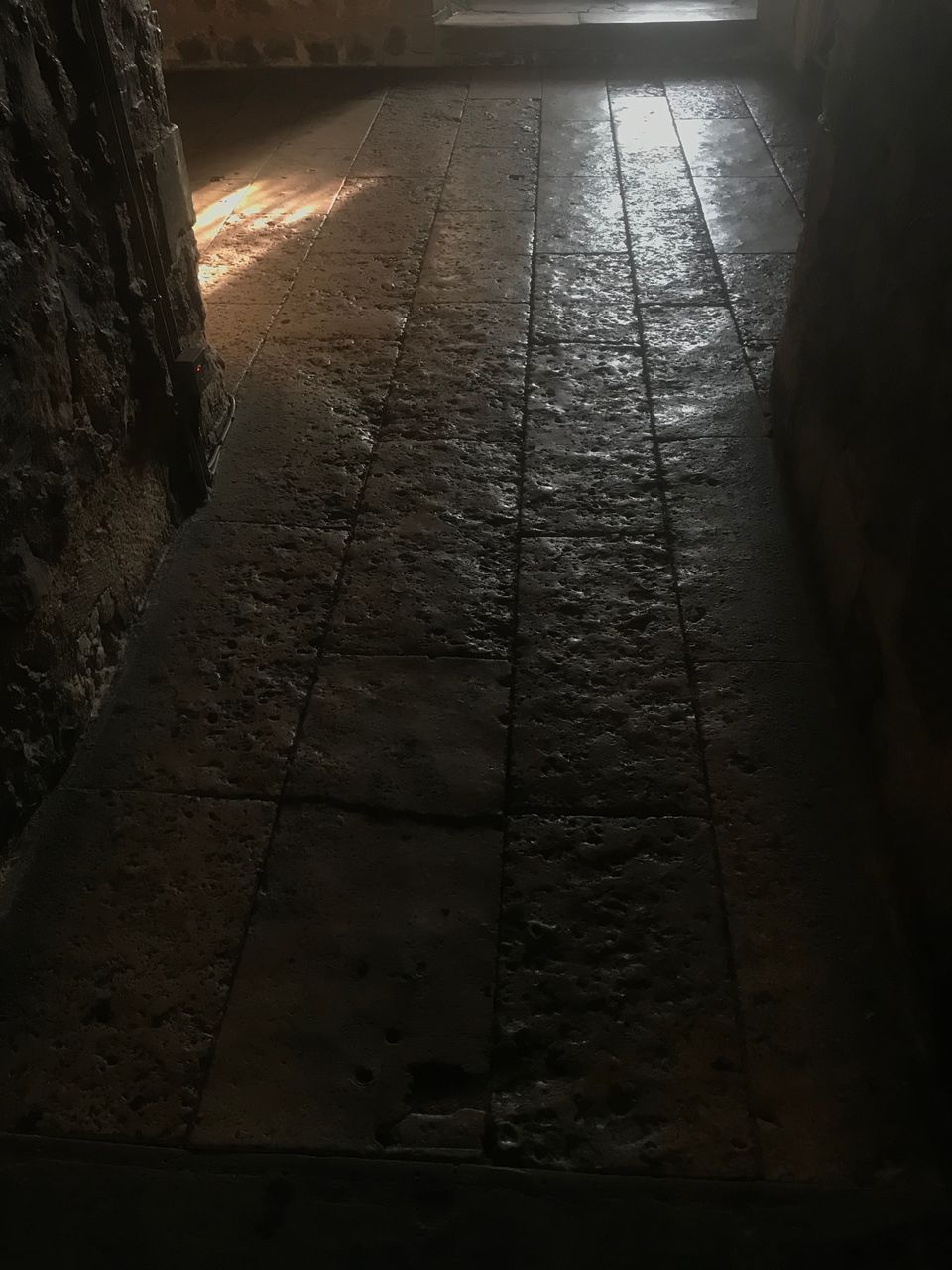 "Don't panic!"
In these challenging times, perhaps only a jaunty slogan divorced from the reality of NHS capacity, capability and delivery will do.
The Douglas Adams-meets-Corporal Jones approach to the NHS crisis is an interesting new era. "Don't panic!" is pretty evidently a reassuring mantra for some people, but it only gets them - and us - so far.
There is still no credible plan
There is, as I wrote last October, nothing remotely resembling a credible plan to deal with the ongoing NHS crisis. A crisis that was once upon a time prefixed by the word 'winter' has become permafrost.
No credible plan has since emerged: the electoral recovery plan had no clear route to succeeding, and duly has not done so.
Everywhere you look are the signs of the plan-free nature of things. In an excruciating interview on the BBC Radio 4 Today programme on Thursday just after 7.30 am, NHS England's director of strategy Chris Hopson showed an awestruck nation that as a national strategy director, he used to be an effective chief executive of NHS Providers.
Strategy was notable by its absence from this interview. Hopson's arguments struggled to rise to the level of the laughably bad. He asserted that "we do have a very clear three-point plan.
"Firstly, we know we need to recover and stabilise our core services like accident and emergency, ambulances; we need to recover those planned care waiting lists; then as we recover, we need to get back to delivering the key targets we put out in the Long-Term Plan to improve health outcomes long-term; and third, we know we need to transform the NHS for the future.
"So there is a clear plan."
That's not a plan of any kind, let alone a clear one: it's just going 'we'll fix everything', without saying a word about how.
Asked about the NHS's apparently permananent state of crisis, Hopson replied "you can't call it a crisis if there isn't a plan": a revealing Freudian slip. He immediately sought to recover: "we've got a clear plan and I've set out what the plan is. We've been very clear about what we need to do ... we are looking to improve performance ... I hope that in a year's time, we will be in a better position than we currently are ... there is a clear plan".
The only clear plan is to say the words "clear plan" a lot.
Manifestation as health policy is at least novel; possibly even innovative. What it isn't, however, is effective.
Only volunteers can save us now
The Guardian published a piece based on a leaked DHBSC briefing document from October, which proposes that volunteers will help address the crisis.
Yes, really. This piece also reveals that NHS England advice for trusts on managing winter pressure includes "instructing them to consider commissioning voluntary organisations to help respond to 999 calls for "level two" falls. These include cases where patients have a small wound or pain, and further clinical assessment is needed, but the injuries are not life-threatening".
This comes on top of last week's coverage of plans for a 'Vaccines Taskforce' approach to, oh, everything. Surely re-opening the Nightingale 'hospitals' can only be a few weeks away?
The numbers
Thursday's data release showed that there are now 7.2 million patients are on NHS England RTT waiting lists, with 411,000 patients waiting more than a year for elective acute treatment.
Cancer waits remain stubbornly high, with the number of people waiting more than two months to start cancer treatment remaining over 30,000 (twice the pre-pandemic level) for the three months to the end of October.
Insource data guru Dr Rob Findlay's coverage for HSJ is an excellent summary, analysis and read, as ever.
BBC News spotted that the NHS is having a bit of a crisis in urgent and emergency care, devoting a live web page for the day. It's just like the old liveblogs about the Lansley reforms!
Labour is working on its critique
Research from the Labour Party based on analysis of the GP patient survey and surgery appointment data from NHS Digital, shared with The Times, found that five million patients were unable to book a GP appointment when they tried to make one in October.
Another two million people faced a wait of over a month to see their GP: the highest number since the records began, in 2017. 4.3 million waited for more than a fortnight.
Addressing the IPPR Health And Care Conference, Wes Streeting, Labour's Shadow Health But Social Care Secretary, said, "after years of failing to meet the standards that are supposedly guaranteed to patients, the Government is now looking to water down or scrap standards altogether. The answer is cutting waiting times, not cutting standards for patients.
"I won't expect trusts to begin meeting targets which haven't been met for years on day one of a Labour government. But nor will I pretend they aren't vital to ensure patients get the care they need, when they need it.
"We will keep standards which are important for keeping patients safe and improving outcomes, and we will meet them.
"The next Labour government will agree a plan with the NHS to bring down waiting times to safe and acceptable levels, and begin working towards them straight away. At the heart of that plan will be our pledge to train a new generation of doctors and nurses, paid for by abolishing the non-dom tax status."
Labour's FOI work revealed that NHS trusts have spent as much as £5,200 for a single agency doctor shift. NHS spending hit £4.6 billion on agency doctors in the last five years. This year, it paid £3 billion to agencies who provide doctors and nurses at short notice: a 20% increase compared with last year.
Trusts spent a further £6 billion on bank staff, taking the total spent on additional staff to around £9.2 billion.
One in three NHS trusts paid an agency more than £3,000 for a single doctor's shift last year, while three-quarters of trusts paid more than £2,000. The most expensive shift was £5,234, paid by The Northern Care Alliance NHS FT, which also spent more than any other trust on agency doctors, paying out £21 million last year.
Taking on the BMA
In this interview with the Boris Johnson Fanzine, Wes Streeting repeated a number of statements he has made numerous times previously about intending to be a patients' and users' champion; expecting service improvements; and using private and third sector spare capacity (if available) in the short term to cut waiting lists.
It isn't clear if Streeting has tried back-channel communications with the BMA and found them unresponsive, but he is certainly unafraid to take them on. That isn't surprising: the BMA rarely induces its erstwhile fear in actual or probable secretaries of state any more.
Industrial inaction
Oh, and it's clear that ITV News' Robert Peston has been re-appointed as The Prime Minister's Unofficial Spokesman, with these pontifications on the Government's response strategy to public sector industrial action.
And on the topic of pay negotiations with the striking nurses, The Banker is - for now - playing the tough guy. This stance may neither age gracefully, nor focus-group or opinion-poll well.
As to the affordability point of public sector pay rises, I strongly recommend Martin Wolf's commentary for the Financial Times.
Wolf observes that "since the Conservatives won power in May 2010, overall real average pay (including bonuses) had risen by 5.5 per cent in the private sector by September 2022, but fallen by 5.9 per cent in the public sector.
"Startlingly, between January 2021 and September 2022, average real pay in the private sector fell by 1.5 per cent, but in the public sector pay fell by 7.7 per cent.
"In fact, all the decline in real public sector pay since 2010 has occurred in the past two years."
Wolf's conclusion is convincing: "letting inflation reduce real pay, while expecting services to be maintained, let alone improve, is plainly dishonest. The government should keep pay in line with the private sector's, especially where it has significant recruitment and retention problems.
"If this means it has to reopen spending plans that no longer make sense in today's debased pounds, so be it. What is happening now may be penny-wise, but it is pound-foolish."
Towards not fixing the pensions issue
The Government's and Treasury Munchkins' determination not to fix the pensions annual allowance and taper tax issues is almost heroic.
The Financial Times' Josephine Cumbo covers their new consultation proposals over NHS pension reforms here.
The Banker explains
Writing in The Times, Health But Social Care Secretary Steve 'The Banker' Barclay set out his take on what these reforms, out for consultation, will do.
The DHBSC consultation does not offer the changes that the medical profession broadly, and the BMA specifically, are seeking on the taper tax and annual allowance issues. Instead, it proposes a number of measures for NHS clinical staff very near to retirement, or who have recently retired.
These changes might help at the very margins of the issue, but in terms of the substantive bulk of what is making people reduce their NHS work commitments or leave the NHS early altogether, the proposals are pure theatre.
The Government fixed it for senior judges, as I keep having to remind everyone.
The Banker turns gaslighter
Still, it's nice to see that Our Steve is meeting the productivity challenge in person: The Banker is also doing a side-hustle as a gaslighter.
Barclay told Sky News that the NHS strikes aren't just about pay, but about "many issues like technology and buildings, and the safety of staff, and staff numbers". This is a staggering piece of gaslighting (a very over-used word, but this is gaslighting, pure and simple).
A radiology clinical director from Leeds made the point cogently that The Banker's argument is utter nonsense:
The Banker might also productively remind himself of the Nuffield Trust chart about what has happened to the pay of NHS staff since 2010.
All this and turbocharging, too
The Department For Health But Social Care announced their plans to have a new taskforce to 'turbocharge efforts to cut the Covid backlog' (perhaps again ignoring the fact that the English RTT waiting list was already 4.4 million in January 2020, before Covid19 hit.)
They will use the private sector, of course.
The press release has no mention of who the members of this turbo-charging taskforce are: Health Service Journal has some of the names. From the NHS side come Jim Mackey and GIRFT creator Tim Briggs: are they prolific supporters of the use of the independent sector?.
The data DHBSC use in their press release is really odd. "91 (community diagnostic centres) are already up and running across the country and new data shows the one-stop shops, backed by £2.3 billion in government funding, have delivered over 2.4 million tests, checks and scans since July 2021".
That's 26,374 tests, checks and scans per community diagnostic centre in the past 16 months. 1,648 a month per centre: just under 400 a week.
That is not high productivity.
Of course, this mode of extrapolating the numbers is nonsense: not all of the 91 CDCs were open throughout this period. It's just worth playing DHBSC at their own game when it comes to issuing  nonsense, de-contextualised numbers.
Health Questions
The Commons Health Questions this week had a few pertinent issues.
The first of which being that Steve 'The Banker' Barclay emphasised how tough he would be over the strikers' demands for more pay:
Wes Streeting: "The chairman of the Conservative party claims that NHS strikes are exactly what Vladimir Putin wants, so why is not the Health Secretary negotiating to prevent them from going ahead?"
Steve Barclay: "My door is open and I have been clear with the trade unions that I am available; I am available to them this afternoon or tomorrow. It is not I who set a precondition for those talks. When I met the trade unions, they raised a number of issues; not only pay, but safety of staff and other conditions, the estate, tech and so forth, and I am happy to engage with them on those points."
Elsewhere, The Banker claimed that "the data is very clear; in fact, it is very stark on the extent to which the backlog is driven predominantly by the pandemic". It isn't, of course.
Not 40, not new hospitals
And addressing this session of the Commons, The Banker was also forced to recognise that the '40 new hospitals' nonsense is indeed nonsense, as I've been pointing out since it cropped up as a 2019 Tory  manifesto commitment: HSJ covers this well here.
BMA in 'campaigns on the right issues' shock
I know: I'm amazed too, but the British Medical Association has picked two substantial issues on which to campaign.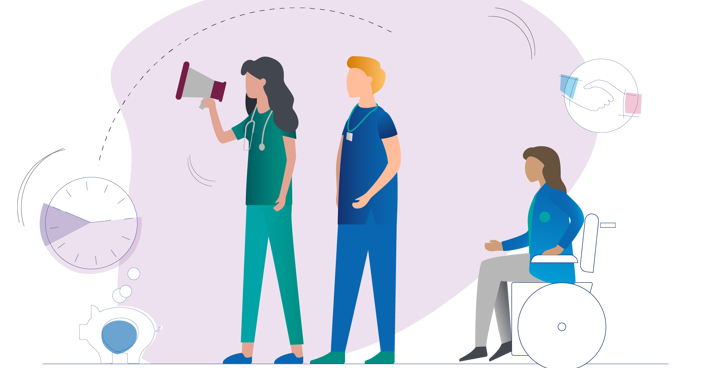 The state of the estate, and in modern healthcare,  digital is part of that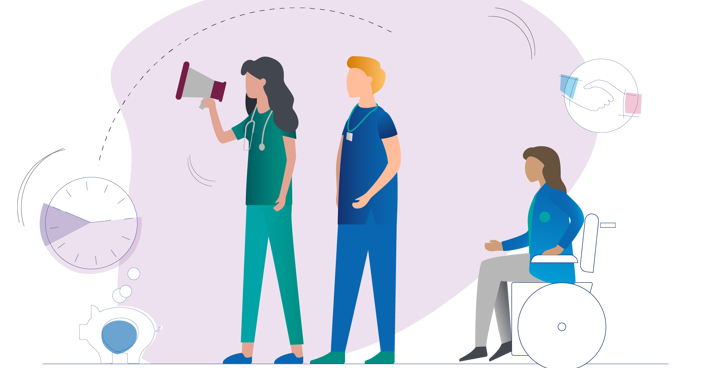 But social care
The Health Foundation's Charles Tallack sets out his concerns about the autumn statement's ongoing failure to really address the problems of social care in this useful Twitter thread:
Cronyvirus and coronamillions update
Labour used its humble address motion on Tuesday to compel the Government to release more information on the PPE Medpro Covid19 fast-lane contract given to firms associated with Tory peer Baroness Mone.
The Opposition asks  Ministers to hand the records over to the Public Accounts Committee, whose chair Meg Hillier said, "very early on, the Public Accounts Committee and the National Audit Office were looking into the issue. We know that it was a rush at the beginning, but we were warning about the problems early on, and still they persisted. There was poor record keeping—frankly, it was a lack of record keeping in many cases.
"This House gave the Government permission to act fast, but not to act fast and loose, and the Minister just needs to acknowledge that".
Speaking for the Government, health minister Will Quince replied, "the Government are committed to releasing information when all investigations are concluded. Our response will necessarily take into account the wider public interest and the commercially sensitive nature of the material. It is only right that we work with the Public Accounts Committee on the terms on which information might be shared".
So don't hold your breath (unless you're somewhere really crowded). The Government did not whip the vote and so unopposed, the Commons resolved to ask that "His Majesty ... will be graciously pleased to give direction that all papers, advice and correspondence involving Ministers and Special Advisers, including submissions and electronic communications, relating to the Government contracts for garments for biological or chemical protection, awarded to PPE Medpro by the Department for Health and Social Care, references CF-0029900D0O000000rwimUAA1 and 547578, be provided to the Committee of Public Accounts".
It was a big week for everyone's new favourite noble Baroness. The Guardian broke anther big story that a second company on whose behalf that Tory peer Baroness Mone lobbied ministers trying to secure government Covid contracts was a secret entity of her husband's family office.
Lady Mone's lobbying for LFI Diagnostics (which sought government contracts for Covid lateral flow tests) prompted a formal rebuke from a health minister who reminded her of "the need for propriety".
A DHBSC source told The Guardian that Mone was "in a class of her own in terms of the sheer aggression of her advocacy" on behalf of LFI Diagnostics: a company that was a secret entity of the office that manages the wealth of Lady Mone's husband, Douglas Barrowman.
In a gem of the purest bullshit, No 10's press operation this week claimed that Baroness Mone lost the Tory whip by taking her "leave of absence". Compare and contrast this absurd assertion with Alan's very publicly losing the Tory whip for going to appear on IACGMOOH. More on Alan below.
This is starting to hurt the Conservative And Unionist Party: Labour need to keep punching the bruise, hard. The Guardian published this helpful summary of the story so far.
The Alan comeback
Alan broke the news of his departure as a Conservative MP at the next General Election on TikTok.
Yes, on TikTok.
The People's Partridge never, ever fails to deliver, does he?
But what a missed opportunity not to make a non-fungible token of his resignation letter, and sell it for BitCoin. In fact, until he does that, I'm just going to pretend that this is all a bad dream.
Inevitably, it turned out that Alan was leaving before he was pushed - by his own local association. The People's Partridge was, the local party's officers group had ruled, "not fit" to represent them as their MP.
Terry Wood, president of West Suffolk Conservatives, said in his letter to the Chief Whip, "I have been instructed by the Officers Group of West Suffolk Conservatives Association to write to you and advise you of the following. At an Officers Group meeting held on the 30 November 2022 a vote was taken that ruled that the Officer Group have no confidence in Matt Hancock as our sitting MP, and we would request that the Whip is not restored to him.

"This vote was brought about following feedback from the constituents in West Suffolk, advising that by virtue of recent events, they consider Matt Hancock not fit to represent this constituency."
Alan's 'Pandemic Diaries' were launched this week, without review copies being available - but with a lengthy serialisation in the Mail.
Interviewed by The Guardian about The People's Partridge's repeated claims in the book and media promotion on care home infections being due to the staff of homes moving between them, and about discharges of Covid-infected patients being NHS England's liability (which the High Court did not find), former Health Secretary and Health Select Committee chair Stephen Dorrell was excoriating.
Asked if he found Hancock's claims credible, Dorrell said: "No, I don't, and I didn't at the time. I can't accept him saying something was happening when it quite clearly was not, and when the evidence was clear.
"There is a public inquiry looking into the record of the government and way ministers discharged their responsibilities. Hancock is presumably going to be asked to give evidence to that inquiry under oath. I think he needs to be very careful.
"The statements that he makes to the inquiry will be given under oath and it would be quite difficult to make statements to the inquiry that don't contradict statements attributed to him in this book."
The best critique of The People's Partridge's 'Pandemic Diaries' that I've yet spotted came from Spectator literary editor Sam Leith, who points out that they are very much memoirs using the diary genre - ersatz diaries, in other words.
Critically, they were clearly not written at the time of the events. Hancock acknowledges in the prologue that "of course, I didn't have time to keep a detailed diary in the midst of the maelstrom, nor would it have been right to do so".
Mmmmmmm. 'Pandemic Retrospective Self-Justifications' might be a more accurate title, then.
Leith observes that "as far as human feeling goes, Hancock offers only notes of frustration – he being the only person who properly appreciates the urgency of the crisis, obviously – when he is thwarted. He registers this more than once with the sublimely Partridgean one-word payoff: 'Infuriating!'"
"A-ha" to that.
I obviously won't be buying a copy of Alan's 'Pandemic Retrospective Self-Justifications', but it reports that The People's Partridge tried to persuade Sir Jonathan Van-Tam to deliver a press conference standing on a box, telling him "you're a wonderful man but not blessed in the height department. It's that or heels."
Assuming that Alan did actually say this out loud, in the real world, then clearly JV-T should have decked him one. One of those two men is certainly a dwarf in many regards, and it isn't JV-T.
I am yet to see one favourable review of Alan's magnum opus.
Recommended and required reading
The terms of reference and timescale for Patricia Hewitt's ICS review have been published here.
A good piece in HSJ from Lords Adebowale and Bethell on the NHS's failure to adopt demonstrably effective innovations.
Ignore the headline, intro, and the fact it's the Boris Johnson Fanzine - this is a reasonably-researched piece comparing the NHS with Europe.
Centre for Policy Studies leader Robert Colvile's latest Sunday Times column looks at NHS reform: Robert's piece is almost entirely made up of quotes from former PM Tony Blair and New Labour's health ministers. Clever and telling.
Telling Guardian comment piece from a clinical psychologist on why she is leaving the NHS: "In the end, it was the 'Bs' that got me: the bean counters, the bureaucracy and the BS".
Interesting Times article about why the UK diagnostics industry is feeling betrayed by the Government.
The Times also covered the Government's investment in medical equipment and wound care giant Smith and Nephew to prevent it from moving abroad. Picking winners?