Cowper's Cut 246: The lack of purpose and realism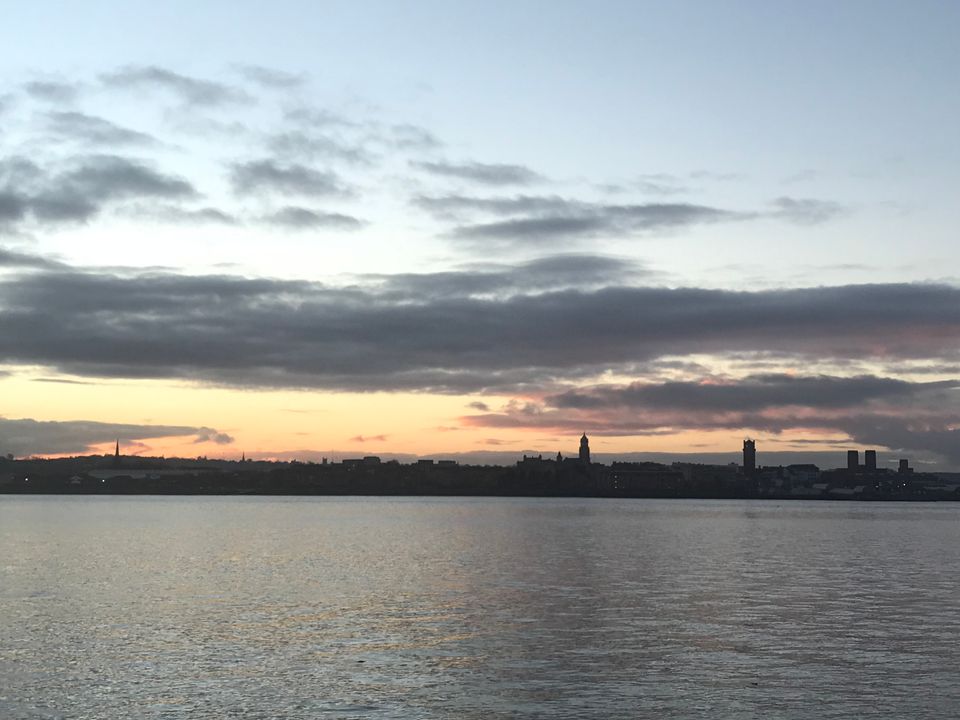 "The main takeaway is that the virus is primarily being brought in (to care homes) by staff, not by elderly people who've been discharged from hospital."
Matt Hancock, 16 July 2020, 'Pandemic Diaries'
"It's unfair for the unions to really damage and disrupt people's lives and livelihoods at Christmas. They should rethink and reflect on this because that is exactly what Putin wants to see. Let's not divide, let's come together."
Tax-dodging Conservative And Unionist Party Chairman Nadhim Zahawi MP, interviewed on 'Sunday With Laura Kuenssberg'.
Re-launching the re-launch of the Life Sciences strategy
The week started with the Government re-announcing its 2021 Life Sciences vision, which was itself a re-launch of its 2017 Life Sciences strategy, with a tiny bit of perhaps-new money.
£113.2 million is supposed to deliver the solutions to tackle cancer, obesity, mental health and addiction (so just under £30 million apiece). The timeframe for delivery and the source of the new money are both unspecified.
So this is a re-launch of a re-launch of a re-launch.
If this were any more meta-, Mark Zuckerberg might sue.
It's getting so commercialised nowadays, isn't it? Seems to come around every few months: you just get past one re-launch, and whoops! Here we go again.
Former health minister Lord Bethell made a good point about the missing three 'mission' areas. In fact, some of these four do not map on to the original seven 'missions' at all: they were:
Improving translational capabilities in neurodegeneration and dementia.
Enabling early diagnosis and treatments, including immune therapies such as cancer vaccines.
Sustaining the UK position in novel vaccine discovery development and manufacturing.
Treatment and prevention of cardiovascular diseases and its major risk factors, including obesity.
Reducing mortality and morbidity from respiratory disease in the UK and globally.
Addressing the underlying biology of ageing.
Increasing the understanding of mental health conditions, including work to redefine diseases and develop translational tools to address them.
And Sheffield Director of Public Health Greg Fell also had some pertinent observations
Vaccines Taskforce redux
'Ah, but you see, this is a different re-launch re-launch, because this is going to be like the Vaccines Taskforce!'
Mmmmmm.
It's worth remembering what Dame Kate Bingham had to say about the Government's claims of the UK being a life sciences superpower (which as I noted, Chancellor Hunt re-asserted in his Budget).
Dame Kate had a pithy word for it, which is "bollocks".
There ain't nothing like a Dame
Dame Kate this week gave German newspaper Die Welt an interview, during which she told the paper that "Europe is now thinking about pandemic preparedness in a systematic, professional, effective way. Brussels put in place a comprehensive process to explore vaccines of all modalities with a budget for advanced purchase agreements, capacity reservations etc. They continue to engage constructively with vaccine companies.
"And the UK has gone the opposite direction. The EU through HERA (the EU's Health Emergency Preparedness and Response Authority) is much further ahead in their pandemic preparedness plans. Meanwhile, the UK seems to have lost its leadership approach in the vaccine R&D, manufacturing, and procurement. In 2020 we were clearly world leading. But the UK went back to business as usual."
Dame Kate Commons told the Commons Science And Technology Committee's 'lessons learned' session on Wednesday that many of the initiatives set up by the Vaccines Taskforce had been dismantled, while key recommendations it had provided had not been acted upon: "to begin with, I thought it was lack of experience of officials since we don't have a lot of people within Whitehall who understand vaccines, relationships with industry, all of that, but actually, I'm beginning to think this is deliberate government policy, just not to invest or not to support the sector".
Bingham also flagged the Government's slow progress to finalise a contract with MRNA vaccines specialist Moderna to create a research and development, and manufacturing, facility in the UK. (To date, there is only an agreement in principle).
"Goodness knows it does not take six months to go from a heads of terms to a binding contract". Asked about the UK's progress in pandemic preparedness, La Bingham was unambiguous: "I don't think we are in a much better place to deal with a new pandemic. I think we're marginally better."
Professor Sir John Bell, also giving evidence, agreed: "I have seen an absolutely dramatic reversion to what existed before the pandemic. During the pandemic we had this amazing environment for testing and evaluating vaccines, drugs, testing and the likes. It was the best in the world.
"And now our clinical research environment is actually much, much worse than it's ever been in my living memory."
Whither vaccines?
It is also worth remembering what the National Institute For Health Research tried to do to the legacy bits of the Vaccines Taskforce database, and indeed what the Government did to the Vaccines Taskforce, and to the effective things created from Test And Trace like wastewater monitoring.
Or indeed how the UK government put its Vaccine Manufacturing and Innovation Centre (VMIC) up for sale. Why was this key UK vaccine infrastructure being sold off?
The Times reported this week that American drugs company Catalent suspended its £120 million construction plans for the Vaccine Manufacturing and Innovation Centre near Oxford less than eight months after acquiring the site.
"Catalent is cutting and delaying some of its projects after a profit warning and a slump in its share price this month and amid an expected slowdown in Covid-19 product revenues.
"In April, when it bought the site on the Harwell Science and Innovation Campus, the Nasdaq-listed contract development and manufacturing group said it planned to invest up to £120 million to complete the facility".
Pharma gets its retaliation in first
Ahead of a meeting between pharma industry chiefs and the PM on Monday, the Association of British Pharmaceutical Industries got its retaliation in with this report of how NHS drug reimbursement schemes are bad (for industry).
There were also articles briefed to the nationals about how the UK is becoming a decreasingly attractive place to invest or develop.
The War Of The NHS Narrative
Inevitably, The War Of The NHS Narrative which I outlined in last week's column has brought in the military. That's what wars do, I suppose.
The geniuses of Government comms briefed The Times that  "armed forces personnel would drive ambulances and fill frontline roles in hospitals under plans being drawn up by health and defence officials as they prepare for a winter beset by strikes.
"Officials are drawing up contingency plans for the government to invoke the military aid to civil authorities protocol, or MACA, to keep the NHS running if strikes are as wide as health leaders fear.
"The Ministry of Defence is already assessing the ways in which armed forces personnel could assist the NHS, although no formal request for assistance has been made by the Department of Health and Social Care".
Expert watcher of performance in ambulances and A&Es, Health Service Journal's Alison Moore wonders, rightly, how much can the army really do?
Some ambulance driving, is probably the main thing. Which won't solve the long queues to offload at hospitals.
Anyone who doubts the concerted nature of The War Of The NHS Narrative should read this hilarious imbecility published in the Boris Johnson Fanzine, asserting that NHS leaders are never either named or shamed.
Self-identified journalist Ross Clark asserts that "we have an NHS which succeeds in passing the blame for everything that goes wrong straight onto the shoulders of the health secretary, while the people in charge of the NHS — especially the ones running failing hospitals and failing primary care services — remain comfortably invisible".
Poor Ross clearly hasn't noticed the 'more Matt Hancock' clauses in the 2022 legislation.
A Blockbuster MP in an age of Netflix
Speaking of former Health Secretaries, human shrug personification Sajid 'The Saj' Javid has announced that he will not stand again to be the MP for Bromsgrove.
It's interesting to see him joining the Conservative And Unionist Party MPs' 'chicken run'.
Presumably this makes The Saj a Blockbuster MP in an age of Netflix.
Deceitful DHBSC
Statistician Dr Duncan Robertson updated us on the progress of his complaint regarding the deceitful Department For Health But Social Care graphic about nursing salaries, which rightly resulted in a critical rejoinder from the UK Statistical Authority.
Nurse! They've let David Cameron out!
Older readers may just barely remember a Conservative Prime Minister by the name of David Cameron. The erstwhile Tory leader was evidently allowed out of his mobile shepherd's hut this week in a clear and worrying security breach, whereupon unfortunately, he tried to do public policy again.
It went as well as ever. He is, at least, consistent.
Mr Cameron suggested "some sort of insurance intervention where we can help people protect against the catastrophic costs of selling their home to pay for care".
Let us give this suggestion (adopted nowhere else in the developed world) all the respect it deserves, and move swiftly on.
Backlog plans
The Commons PAC hearing on Monday on the NHS backlog was not quite a festival of realism.
Senior leaders remain keen on hitting 130% of pre-Covid activity, but offer no clarity on how (as in where extra work is to be done and who is to do it).
In full 'Yes, Minister' mode, PAC chair Dame Meg Hillier described the NHS's recovery plan as "heroic". OK, it's not quite the full "courageous", but it's a strong 9/10 for dismissive.
On the ground
The winter sitrep data on performance is yet another vector to measure just how poorly patients are getting treated.
BBC Newsnight this week reported on concerns about the management and safety culture of University Hospitals Birmingham. The BBC News report is here. Of 26 GMC referrals of its doctors made by UHB in the 2010s, none resulted in further action. The reports allege 'mafia-like' behaviour by the UHB management.
There is not universal agreement on the problem, as this commentary by a doctor who was a former registrar at UHB shows:
UHB has, of course, taken over two spectacularly poorly-performing trusts: Good Hope and Heart of England FT. That rarely augurs well for performance.
However, The Independent's experienced Rebecca Thomas (formerly of HSJ) points to a long history of problems at UHB over some years now:
I touched on recruitment and retention rates in last week's column: Professor Alison Leary highlighted the latest NHS workforce data release. While NMC registrations are rising, this is largely overseas nurses (including from 'red list' countries).

Love spreads
The health consequences of the dispersal of asylum seekers from the Manston camp, first revealed in the Sunday Times and followed up by the FT continue to add extra pressure to the system.
The lack of purpose and realism
Across the piece, the notably dominant theme this week is the system's utter lack of purpose and realism.
Former NHS Commissioning Board Comrade-In-Chief and Worcestershire Royal chair Sir David Nicholson nailed the essence of this neatly, in his comments to HSJ editor Alastair McLellan that most NHS acute discharge data is useless because it is designed to make social care look bad.
He said, "The problem we have with a lot of the data we collect [is that] it is designed for accountability reasons, not operational reasons. And if you want a good example of that, have a look at the debate around discharge at the moment. There is a myriad of data, almost all of it is useless […] and almost all of it is designed to show how bad social care is.
"Things like the 'right to reside' is data designed to show social care is not very good […] and you can see why it was done it that way, because that in a sense was the objective…but [it is] wholly useless in terms of trying to operationally improve discharge."
"What NHSE haven't done is modelled the behaviour that is required at a local level. I can perfectly understand why NHS England do not want to be accountable for social care, but actually we need to understand that much better and I think the data is designed to show the problems we have with social care, not to be able to help us deliver better flow for patients."
Things really are very badly broken, and there is nothing even resembling an acknowledgement that this is so - let alone the hint of a plan to fix it.
This is truly remarkable, and I think unprecedented in the past 25 years.
The Alan comeback
Matthew D'Ancona's analysis for Tortoise is very good, but in the rest of the nationals, there is (predictably) too much groupthink that, post 'I'm A Celebrity',  there'll be a Hancomeback.
This is hard to square with what we actually saw: voters kept Alan in to face all the challenges possible, then sacked him at the first opportunity thereafter.
That is tactical voting at its finest.
Alan's inamorata Gina Coladangelo showed the comms genius for which Alan put her on the DHBSC board when saying that The People's Partridge underestimated the extent to which his decision to go on I'm A Celebrity: Get Me Out Of Here while a sitting MP would be controversial.
Extracts from The People's Partridge's 'Pandemic Diaries' have dropped in the Mail. They're mostly dull self-justification and score-settling, it seems.
But the care home industry is aghast at Alan's allegation that it was staff who brought infections into care homes. Nadra Ahmed, chair of the National Care Association, told the Sunday Times: "Matt Hancock's memory of events bears no resemblance to the facts. In reality, the only protective ring was thrown around the NHS  ... There was no thought for social care. I think it's a huge insult that he has written this book in the way that he has for his own gain."
Coronamillions and cronyvirus update
The Sunday Times has a few bits of colour but nothing materially new in its round-up of the noble Baroness Mone's PPE Medpro misdeeds.
The Tory peer's being called "a right pain in the arse" by Michael Gove doesn't justify the word count here.
Recommended and required reading
Has Brexit affected the NHS medical workforce? Martha McCary and Mark Dayan of the Nuffield Trust suggest so.
Data from the HEAL-COVID trial (Helping to Alleviate the Longer-term consequences of COVID-19) has shown that oral anticoagulant Apixaban does not stop COVID patients from later dying or being readmitted to hospital over the following year (Apixaban 29.1%, versus standard care 30.8%).
NHS England commercial director Jacqui Rock has a sensible new blog on NHS procurement and relationships with suppliers.
Julian Patterson's latest HSJ column is a wonderful take on the NHS 're-imagining' industry.