Cowper's Cut 217: May days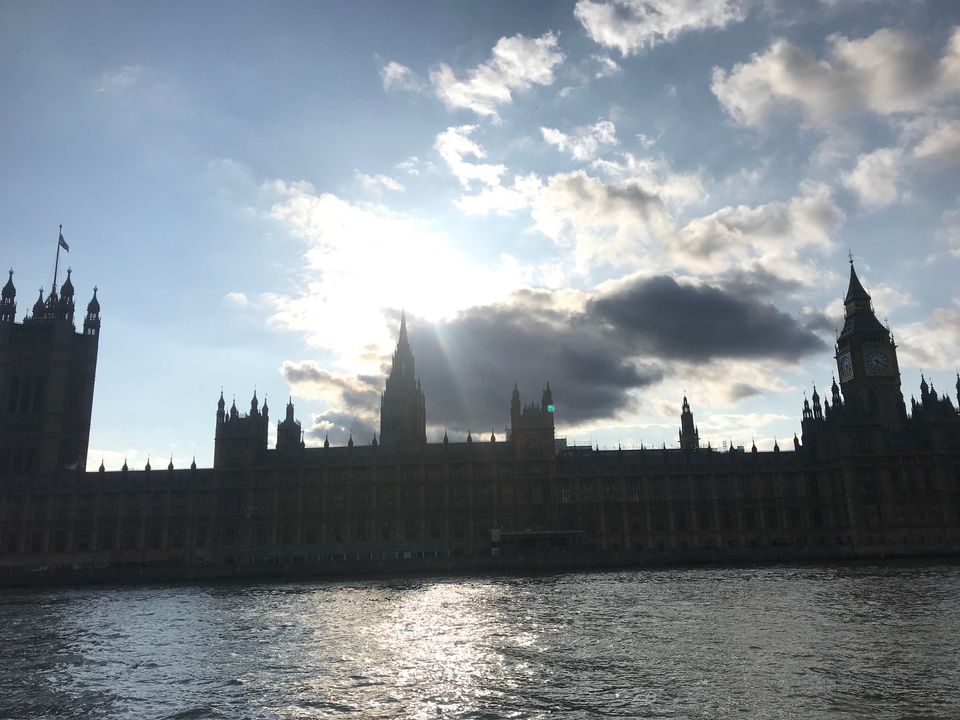 "A bottle of Champagne signed by Boris! Hugely valuable as a souvenir of Partygate, and a sign of the exemplary behaviour and morality of our dear leader!"
Promotional listing for a bottle of Champagne donated by Conservative Party chair Oliver Dowden MP to a local charity fundraiser
The latest elective waiting times data is out, and it's ugly. Over 6.36 million are now waiting for NHS elective care. Ambulance response and handover times remain in crisis.
The Nuffield Trust/Health Foundation QualityWatch summary gives other key data, and it is mostly Not Good At All.
There has been some really good progress on the two-year waiters (the Government's target agreed to be hit by July this year), but overall this is - once again - grim.
As ever, Insource's Dr Rob Findlay talks all the sense about what needs to be done, including that "continuous processes that address the root causes of long waits would deliver more sustainable results than the traditional approach of managing in batches and at the margins".
Secret data leaked to Health Service Journal revealed that the number of 12-hour waiters in A&E is four times greater than the official data. One in five now waits in A&E for 12 hours, it suggests.
HSJ analysis observes that "the system recorded its largest monthly rise in the overall list for 10 months, with the number of patients growing by 174,847 to hit a new record 6.36 million. This is the biggest month-on-month increase since the number jumped between April and May 2021 when it rose by 181,708 to hit 5.3 million.
"The overall list has risen every month since May 2021, but the rises in the last four months have all been under 80,000".
The Institute for Fiscal Studies' analysis from February bears re-reading: if the NHS does not achieve its "ambition" to raise capacity by 30% above pre-pandemic levels (and there is no sign how it might do so), then the "Pre-Pandemic Status Quo scenario, which assumes that none of the missing patients return, but that the NHS is unable to increase capacity above what was planned in the 2019 Long Term Plan (perhaps due to staffing or other constraints). In this case, waiting lists would not rise rapidly in the next year but would instead continue to rise steadily over the whole period as growth in capacity fails to fully keep pace with demand".
Dr Findlay concurs: "the net result of near pre-pandemic demand and below pre-pandemic activity is a growing waiting list, especially when we remember that the waiting list was growing year-on-year even before the pandemic. A growing waiting list is one of the root causes of long waiting times".
And the Government's plan?
Why, shouting louder, of course! They briefed HSJ that they are considering introducing tougher targets on cancer. If we add this to Health But Social Care Secretary Sajid 'The Saj' Javid's Nixonian rhetoric about the "war on cancer", I'm sure we all feel tremendously reassured.
The Queen's Speech
The Queen's Speech this week had not huge amounts of interest on the key issue facing the country: the COLIC (Cost Of Living Inflation Crisis). The latest ONS economy data, revealing that UK GDP fell by 0.3% in March 2022, said that of this paltry growth, "the largest contribution from human health and social work activities (growing 10.7% from February 2020)".
It is clear that the Government's current plan is to displace most of the COLIC costs onto UK citizens and taxpayers: an approach which may well not last the opinion polling consequences.
There were a couple of pertinent things in the speech, though. The promise of new legislation to reform the Mental Health Act "when Parliamentary time allows"  is covered well in the Commons Library explanatory notes.
The more pertinent one was the repeated use of the phrase "the Covid backlog" both by His Majesty In Waiting The Prince Of Wales and by PM Boris Johnson in the Commons debate.
The problem here is that we know from the Health Foundation analysis that the backlog is largely not Covid-related: it was already 4.4 million strong in January 2020, before Covid hit the UK. However tedious it may be, this linguistic deception will need to be challenged crisply, hard and often.
Labour leader Keir Starmer's response was underpowered, but did at least and at last pick up the Government's persistant lying about '40/48 new hospitals', on about which I have now been banging for some years. Starmer highlighted "a Government that take the public for fools by pretending that refurbishing a wing of a hospital is the same as building a new hospital".
Towards fewer civil servants; away from rebalancing NHSE's power
Meanwhile, this week the Government was briefing about cutting 91,000 civil service jobs - almost a fifth of the workforce. This has interesting and unintended political implications with The Saj and co's 'taking back control' efforts to re-power the Department For Health But Social Care as a meaningful power-counterweight to NHS England, which DHBSC has not been for well over a decade.
Only too late are they likely to notice that those working for DHBSC are civil servants. Perhaps this is just the tired 'comms-ing it' effort of a flailing failing Government that is far out of ideas - see also 'reopening the Northern Ireland protocol'; 'criminalising migrants'; 'a War On Cancer, but with EVEN TOUGHER TARGETS!'; 'a bonfire of regulations to maximise Brexit opportunities'; 'checks on goods from the EU postponed yet again'.
Sigh.
NHS England is not a happy ship
It isn't news to anyone in the know that NHS England is not a happy ship. Ships where many organisations have been or are being merged into one tend not to be, of course, but the revelation of the Autumn 2021 staff survey results by Health Service Journal are highly damning about the People Directorate.
The People Directorate was consistently the worst performing within NHSE/I and across the wider NHS. Fellow poor performers include the Communications and CEO's office; the Medical Directorate; and the South East region
I wrote back in March about the fact that the departure of Chief People Officer Prerana Issar with long Covid was only part of the story: "Ms Issar's being long-term absent from work with long Covid was quite widely known in the NHS. Less widely known, externally to NHSE, is that Ms Issar has had a significant number of Freedom To Speak Up complaints against her from staff.
"More significantly, I am reliably told by multiple sources that Ms Issar has had a class action Employment Tribunal claim logged against her as Chief People Officer.
"Neither of these things is a proof of guilt, of course. These kinds of things tend to be complex. However, such a consistency of allegations are - and should be - concerning."
Techwatch: Babylon and Palantir stocks fall
The fall in healthcare tech stocks continued this week, with further falls in the value of Babylon. They are not alone: data and software specialists Palantir (COI declaration - I sit on their advisory board), who backed Babylon's US listing,  announced earnings results below expectations, and as a result, their stock price dropped by 20%. Palantir posted a net loss of $520 million on $1.54 billion in revenue in 2021. The IG's analysis is worth reading.
High-growth tech stocks are getting hammered for several reasons, as the FT analysis shows. Healthcare tech is not immune.
Meanwhile, this Times piece revealed that Babylon boss Ali Parsadoust moved to the US after the company's listing there. America's loss is the UK's gain. Babylon is based in Knightsbridge, central London, and its holding company is registered in Jersey.
A former Health Secretary with a book worth reading intervenes
Health But Social Care Committee chair Jeremy Hunt gave a candid interview to The Times to promote his forthcoming book.
Mr Hunt warned that "to win an election, the Conservative Party has to promise a well-funded NHS and the prospect of tax cuts. If we make people choose between one or the other, we're not going to win the election. I do think that we would be wrong to say that the setbacks the Conservative Party have are just mid-term blues, and there's a big mountain to climb to win the next election."
He was unequivocal in saying the NHS is currently in "crisis", adding, "I'm worried that we will have another Mid Staffs because it seems to me the approach that we're taking to dealing with this backlog is another ranch of targets. The risk is that managers and doctors and nurses spend more time looking over their shoulder to their line manager than looking at the patient in front of them."
Hunt was again clear that while now is not the time, he did not rule out standing for the leadership again. Extracts from Hunt's book, Zero: Eliminating Unnecessary Deaths in a Post-Pandemic NHS (published by Swift Press on May 24) appeared in this weekend's Times, alongside this interview.
The Alan comeback
The massive bust in cryptocurrencies', ahem, "value" this week must surely have caused 'Blockchain Tory' Alan some metaphorical pain. But of course, as we covered last week, The People's Partridge shills the hell out of Crypto without being quite so foolish as to actually invest his own money in it. It seems that Alan's mission to "make the UK love Crypto" has even further to go: he needs to work on himself.
The last issue of Private Eye, meanwhile, pointed out that Alan's forthcoming book publisher Biteback, which is owned by probably-non-dom Tory billionaire peer Lord Ashcroft, is burning money at quite a rate. The firm's latest financial data publication is very limited, due to its massive losses - an accumulated net £3.13 million loss, and net liabilities of £3.1 million. Lord Ashcroft is the sole shareholder in Political Holdings, which owns Biteback.
As Alan said of crypto, "it's right to say you may lose everything, but you may not, right?" Probably not a big risk for Lord Ashcroft: a man worth a couple of billion.
Coronamillions/cronyvirus update
Imagine my surprise to find that the husband of Conservative peer Baroness Mone, whose involvement with PPE Medpro 'Cut' has chronicled for some time, has finally admitted that he has a financial stake in PPE Medpro, which should have been declared by Baroness Mone prior to her involvement, but was not. The Lords Standards Commission investigation into this affair continues, as does the National Crime Agency's.
Recommended and required reading
The collapsed outsourcer Carillion's role in the arrested building of new hospitals in Sandwell and Liverpool escaped none of our attention. KPMG have been fined £14 million for their failures as Carillion's auditors, which included forging documents.
The Nuffield Trust's Mark Dayan has this good blog, responding to a recent Civitas report on the state of NHS care
The Mail has further coverage of the poor, distressed independent healthcare provider sector's need to campaign for NHS support. Warms the cockles.