Cowper's Cut 207: The Saj brings the 1991 energy to NHS reform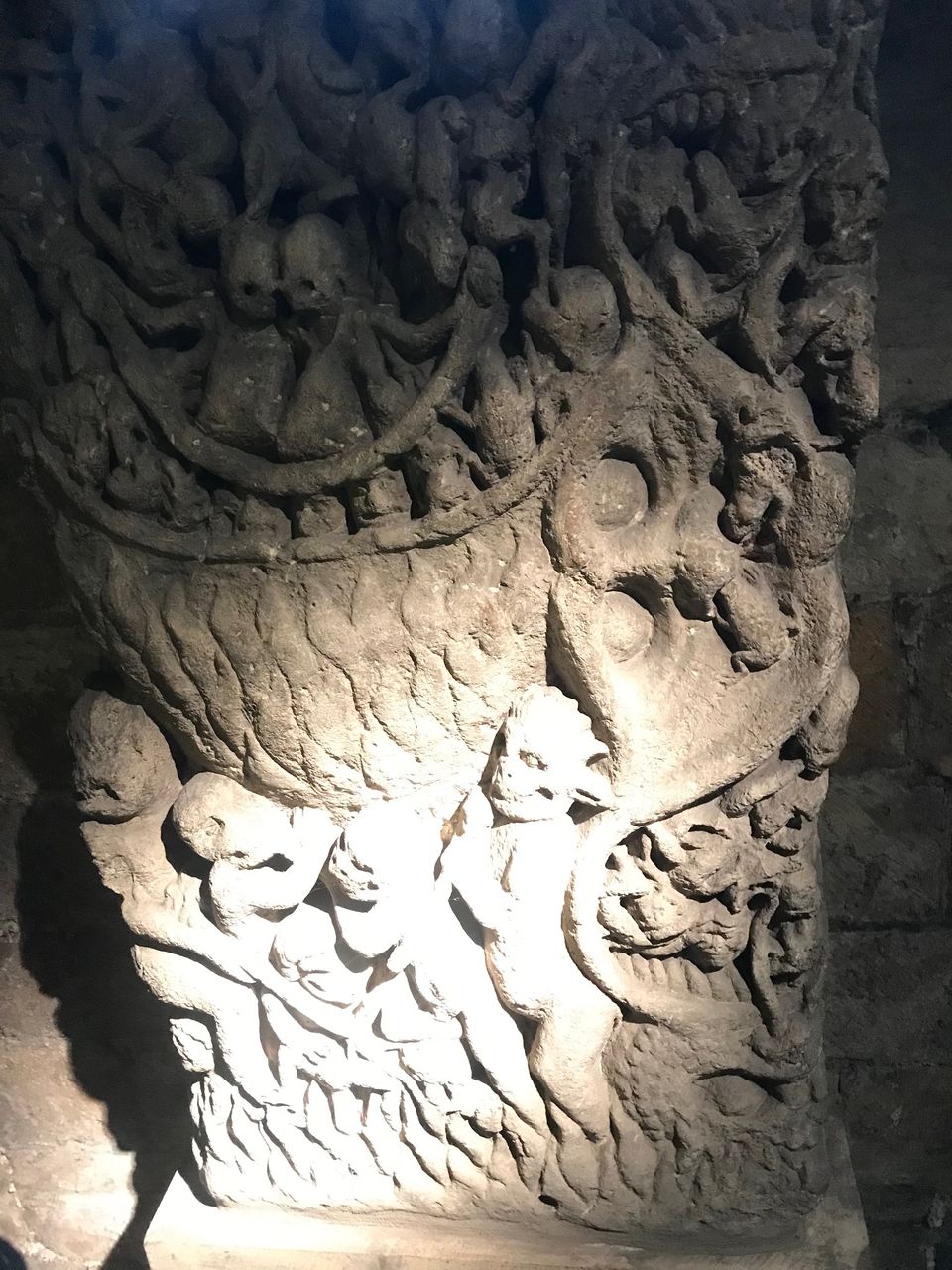 Experience is a wonderful thing: it lets us recognise the same unforced errors when they're being made yet again.
Sajid 'The Saj' Javid, our place-holder Health But Social Care Secretary until another Great Offfice Of State job comes along, revealed his exciting new plans to modernise and reform the NHS in a briefed story to The Sunday Times.
And what are The Saj's plans?
A funded long-term workforce strategy?
A new awards scheme, to recognise those who steal and implement best practice?
A concerted emphasis on improving NHS working culture and rooting out bad practice, to report its progress publicly and quarterly?
Don't be silly. The Saj is reinventing The Patient's Charter (1991) and Choose And Book (2005).
Sigh. In his tweet highlighting the briefed story, The Saj asserts that "as we tackle the Covid backlog, we will enshrine a 'Right to Choose' - giving NHS patients more options for the treatment they need".
This is a fiesta of bullshit. If we're only tackling the Covid backlog, then does The Saj mean that we're just leaving the 4.4 million who were well and truly on the waiting list before Covid even hit?
(Nice failed attempt to deflect blame for the effects of austerity onto Covid you've got there, The Saj: be a shame if anyone noticed it.)
Furthermore, the 'Right To Choose' is nothing new, as I've stated. If The Saj were talking about a 'Right To Surplus Capacity', then there might be something meaningful going on here.
He isn't, so there isn't. He merely asserts in the piece, "it will help significantly with the elective backlog. Because if you have more providers involved in trying to get through that backlog, you will get through the backlog quicker than otherwise".
This initiative doesn't bring in any more providers. Not one. The NHS is already a massive customer of such spare private sector capacity as is on offer, as this FT piece from last April shows.
When the real issue is shortages of workforce and capacity, creating a fictional 'Right To Choose' is absurd. Remember last time: people liked the theory of patient choice, but most didn't practise it, as The Kings Fund's research pointed out. If anyone did want to do patient choice properly, they'd need to look at Appleby, Devlin and Harrison's seminal 2003 paper for the same think-tank.
It's odd that The Saj regards this as a win. As I note below, the 'My Waiting Time' initiative is going with the 'average waiting times' nonsense. For most people needing care, the loooooooooooong waiting time ahead of them will be and feel like very bad news indeed. And of course, this is for elective: factor in mental health and eating disorder waiting lists ...
So this is going to publicise bad news for many, many people. Which is politically insane, when you're not publishing a funded workforce strategy and there's STILL no training budget set for the coming financial year, starting in less than four weeks ...
Professor Alison Leary wondered if they've done a workforce impact assessment on The Saj's policy initiative. One imagines not: we seem well into the 'magical realism' stage of NHS reform.
Towards Pritchardism
The Nuffield Trust's 2022 Summit started with an interview with NHS England boss Amanda Pritchard. She highlighted the breathtaking achievements of staff during the pandemic, and segued into the need to get back to the wider set of priorites (outcomes, prevention, digital, inequalities and partnership) in the NHS Long-Term Plan.
The critical point is workforce, she unsurprised her audience. The pensions taper tax issue was glanced past but not answered, other than the need to sort it out because it "really matters ... to help us find the right way, find the right policy construct that allows people to [do additional sessions]".
The problem is not finding the 'right policy construct': it's getting the Treasury Munchkins to accept that they will have to do for senior NHS staff what they have already done for judges: amend / exempt the pensions taper tax. The NHS backlog won't be cleared without it.
On primary care, Pritchard says it's "critical ... we must set ICBs up to offer the right support for Primary Care Networks - PCNs are still young organisations and need focus and attention. Action has to be at place level, not starting with redesigning the GP Contract".
Jim Mackey's recent comments to HSJ about a more performance-management-style approach to providers and ICSs elicited a taxonomy of what the national part of the system should be clear about (allocative and reward systems; best practice clinically; accountability for delivery and assurance): "these are tools in the national toolbox to add value where the real work happpens in PCNs, practices, provider trusts, and increasingly ICBs/ICSs".
"Part of the maturity we need to get to is when and how we deploy things like support around best practice and knowledge sharing; when do we best deploy the accountability piece for an awful lot of public money we spend, doing so wisely, and what we deliver for it.
"Also, about what we co-create: what we do and how we do it. My fundamental view is that we are right for a culture change. The current coming together of statutory organisations and operating model recognises that shift, and recognise roles and responsibilites of different parts of the system to be as effective an NHS as we can be, to deliver for our patients and provide the best for our staff".
Shrewdly, Ms Pritchard also emphasised that the centre will not have all the answers, highlighting Milton Keynes' approach to asking its staff what will make it a better place to work, and then systematically following up on that feedback.
She further stressed the need to "hold on to 'place' in all we do, but not to blur the boundaries on accountability. We have to recognise and manage different accountabilities in delivering local priorities. Governance and collaboration work best when people in health systems are clear on purpose". She highlighted West Yorkshire ICS's work in this area of system purpose.
She refused to be drawn on The Saj's plan for a new White Paper on NHS reform, or thow it will fit with the current reforms in the Health Bill. Her only line was that the SOS and team "are aware that there is already an awful lot of reform happening. There's an absolute recognition this is already on the back of a lot of change, and recognising anything more needs to fit and will fit within the direction of travel".
Pritchard also highlighted the new 'My Planned Care' website, which unfortunately is going to use average waiting times. Waiting times expert Dr Rob Findlay of Insource wrote this excellent blog about why average NHS Referral To Treatment waiting times are unhelpful nonsense back in 2014.
Health Questions
The Commons' Health Questions this month was largely undramatic.
There was the familiar, obvious lie from The Saj, in desciribing the Electoral Recovery Plan as a "delivery plan for tackling the covid-19 backlog of elective care, which sets out our clear vision for how an additional £8 billion will be spent over the next three years to help the NHS to recover and expand elective services". 4.4 million of the 6.1 and rising million backlog was there pre-Covid19.
Workforce issues
There was an interesting answer on workforce: Minister Ed Argar told Tory backbencher Esther McVey, "in NHS hospital trusts to date in 2021-22, there have been on average 14,826 full-time-equivalent agency nurses and 4,621 medical and dental FTE agency staff. It is hard to draw direct percentage comparisons given different methodologies for measuring such percentages, but my understanding is that overall about 3% of nursing shifts and about 1.5% of doctors' shifts in hospitals are filled by locums or agency staff."
I was surprised by those figures: they seem well below what we hear elsewhere. But as various knowledgable people pointed out in reply to my query, this is an artefact of careful phrasing.
Firstly, it describes only the shifts that are filled (c. 20% just aren't filled at all); and secondly, these figures exclude trusts' internal 'bank' staff, as well as the acting-up of healthcare assistants working in what would usually be RN roles.
Vacancies breach 110,000
We're very used to hearing that there are 100,000 full-time equivalent (FTE) vacancies in the NHS. We need to come up to date: NHS Digital's latest figures show this has now passsed 110,000. In the NHS in England,  one in 10 full-time nursing posts are vacant; likewise, one in 17 doctors' posts.
Ooops. The Royal College of Physicians warns about the problem and its impact on care for older people.
And the Government is trying to promote ... an NHS Reservists scheme.
Oh dear: Paul Waugh of the i has a good explainer here.
Giving evidence to the Health Select Committee session, NHS Providers CE Chris Hopson addressed the Treasury Munchkins directly, saying "it doesn't make sense to spend billions on locum and agency staff. I think there is another thing to be addressed here - not just about money - many people chose to work on the bank for many reasons".
It's worth watching this clip of Chris' comments:
The Saj has gamely been trying to sell the notion that the 'Framework 15' (a fifteen-year workforce plan, being prepared by HEE in its new NHSE home) will solve all problems.
Most of those in the know are unconvinced by this, the more so if they read HEE boss Dr Navina Evans' rather hollow piece for HSJ about F15. While it could be said to hold hints of radicalism about redesigning clinical careers, this just proposes a nice-seeming framework without any actual content. Including, rather obviously, funding commitments. [Waves] Hello, Treasury Munchkins!
Hunting transparency on workforce plans
These workforce issues are behind Mr Hunt's proposed amendment that workforce projections and trajectories should be independently and regularly published, which was re-moved in the Lords Report stage of the Bill Committee this week.
Speaking in favour of these plans, Lord Stevens of Birmingham noted that "as of 10am this morning, Health Education England STILL does not have its workforce operating budget from 2022-23. We need to look beyond our nose". It's worth reading his speech in full.
Ministerial reassurances that "key conclusions" of the F15 workforce "set out" were rightly ignored by the Lords Spiritual And Temporal, who roundly supported the amendment by 171 to 119.
Lords vote for no "more Matt Hancock"
They also supported the 'no "more Matt Hancock"' amendment by 145-122.
Those kinds of numbers usually gets a boxing match stopped.
This - and the other 'dog' area of increased SOS interference powers (the "more Matt Hancock" stuff) - will leave the Government - having already accepted both of the Stevens amendments on publishing mental heath spending and on net zero - facing a quandry when the Bill goes back to the Green Benches.
Assuming that Lord Stevens' political coalition-building holds effective (against which one wouldn't wisely bet), then Commons-Lords 'ping-pong' on these topics - neither of which were not Manifesto commitments, so the Salisbury Convention doesn't apply - risks seeing the Bill run out of time in this session of Parliament.
NHSE Chief People Officer exits, with Long Covid and other issues
In significant if unsurprising workforce-related news, Prerana Issar's standing down as NHS England's Chief People Officer was announced this week (and promptly leaked to Health Service Journal).
Ms Issar's being long-term absent from work with long Covid was quite widely known in the NHS. Less widely known, externally to NHSE, is that Ms Issar has had a significant number of Freedom To Speak Up complaints against her from staff.
More significantly, I am reliably told by multiple sources that Ms Issar has had a class action Employment Tribunal claim logged against her as Chief People Officer.
Neither of these things is a proof of guilt, of course. These kinds of things tend to be complex. However, such a consistency of allegations are - and should be - concerning.
It certainly casts an unflattering light on well-known cultural issues in NHS England, whose incuriousity or insouciance about trusts' income growth from CCG revenue having been wrongly badged as cost improvemnet programme 'savings' was revealed this week by patient work from HSJ's Lawrence Dunhill.
The state of things
The new report from the Institute for Public Policy research, 'The State Of Health And Care 2021' is a substantial summary of recent events and of where we are now. For a prompt summary, read their director Chris Thomas' thread here.
Thomas suggests that "the UK is now the G7 nation with the fastest rising 'out of pocket' healthcare expenditure - that is, people paying for health and long-term care services from their own pocket. This is also true when you include insurance products, as well as self-pay.
"This isn't the kind of privatisation warned about by campaigners: it's not the NHS being 'sold off' in an American trade deal, or Thatcher-esque 'denationalisation'. Rather, it is a transition to a status quo where the best care is conditional on ability to pay."
Labour's health lead Wes Streeting picked up on media coverage of this report, tweeting that this shows "privatisation via the backdoor".
D'oh. I mean, it's not privatisation, and it's absolutely not via the back door. And he's made a big point of doing the whole 'warm words for using the private sector' thing. Streeting seems bright and capable, but he needs to lay off this tired rhetoric.
A Saturday job
GPs have been up in arms about the 'new' proposal for PCNs to fund GP surgeries to open on Saturdays. Which is quite the take, because these are not new.
The big change was negotiated, funded, announced and agreed by the BMA with NHS England back in the 2020/21 contract (see link below) - and postponed by COVID.
The BMA then wanted the money - but not the work - when NHS England wanted to reinstate it. NHSE have had to get the new contract out (it's already very late), but the BMA wouldn't play ball.
NHSE could have done its communications and pitch-rolling far, far better, but this is scarecely an outlier in that regard.
However, the BMA has deliberately (and quite successfully) mis-sold it as a novel and negative thing. It is not necessarily either - and the BMA actually agreed it.
The Alan comeback (Bring Me My Black Polo-Neck Jumper Of Emotional Literacy edition)
If you have a spare hour and 42 minutes of your life that you don't mind never getting back, then Alan's appearance on the 'Diary Of A CEO' podcast is ... an interesting mix of auto-therapy, semi-mea culpa and a grimly fascinating approach to self-reinvention.
Alan's revelations include that Gina Coladangelo was hired to "get me to be able to communicate in a more emotionally intelligent way", which surely counts as an epic fail. "You can't walk other people's shoes except thorough empathy", he adds, which is heroically gnomic.
Alan discourses on being a minister: "It's your job to be the people's representative among the experts … to listen to the experts, and then decide as democratically as possible where to go ... the experts can become so focused, but also sometimes they can't provide the leadership".
Mmmmmmm.
On the podcast, The People's Partridge yet again contends that the pub landlord contract thing "is not true": a statement which, as I detailed two weeks ago, remains a terminological inexactitude.
Quite rightly, clips of Alan's aria have been given the Simon Bates 'Our Tune' treatment online.
Coronamillions and cronyvirus update
I mentioned the cost of lateral flow tests in some detail last week. An interesting Mail piece this week quotes SAGE scientists' evidence to the All-Party Parliamentary Group on Coronavirus that the Government's £2bn/month figure for the spending on Covid19 testing largely relates to the cost of PCR testing. LFTs are a far smaller part of the cost.
The Good Law Project is appealing against parts of the PPE VIP Fast-Lane judgment: details are here.
Recommended and required reading
This Manchester Evening News story is a sobering account of just how close major hospitals came to being totally overwhelmed during the Omicron wave of Covid19.
A good new report on international health systems' recovery from Covid19 from the Nuffield Trust
The NT also offer this reality-based take on the consequences and opportunities of Brexit for health and care.
Policy Exchange have a new report out: At Your Service: A Proposal To Reform General Practice And Enable Digital Healthcare At Scale. Intro by The Saj, but  worth reading anyway.
Julian Patterson's piss-take for HSJ of The Saj's tech speech is, of course, excellent.
Interesting piece in The Guardian about the Government's consistent strategy to tell obvious, massive and repeated lies about data and statistics: the case in point is the PM's repetition of lies about jobs data, which forced the UK Statistical Authority to write to him twice in a month. UKSA boss Ed Humpherson comments, "it's unusual. We had to write twice to Matt Hancock about testing data in May and early June 2020". Which makes it not unusual, surely?
Covid's not over: