Cowper's Cut 205: So, about that workforce plan?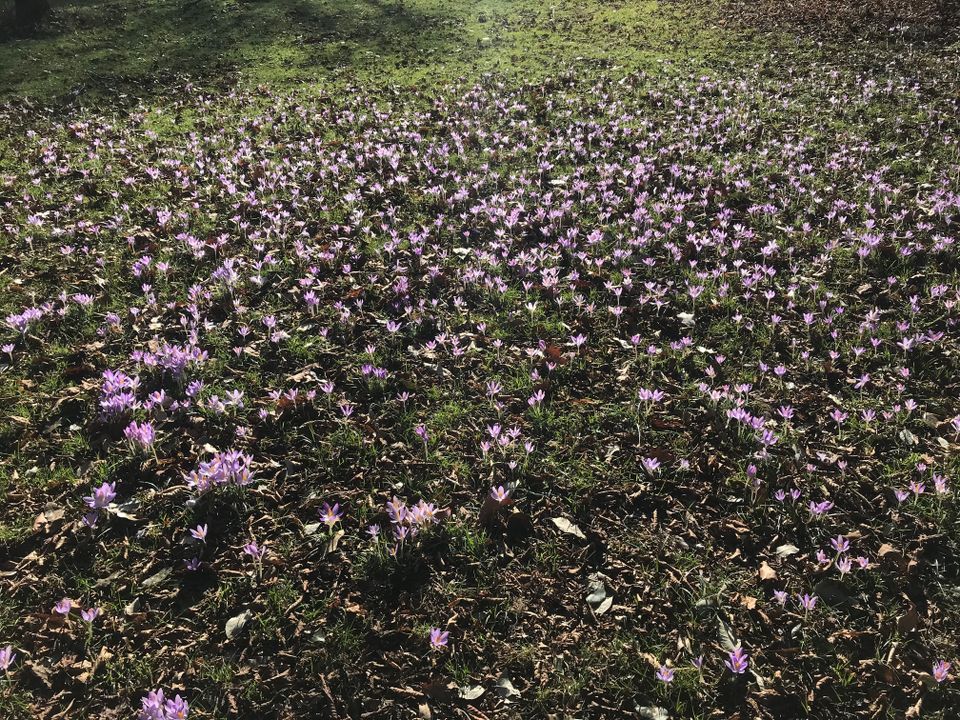 "For years we have been on the edge, working within an underfunded, badly managed, abused system. We  are shipwrecked and there are no rescue boats coming our way; that's how it feels".
Critical care nurse Anthea Allen, in an extract from her book 'Life, Death And Biscuits'
Towards considering the option of the possibility of the quest for an NHS workforce plan
Following her triumph in seeing off the attempts to put unrealistic targets on the elective recovery plan, NHS England chief executive Amanda Pritchard released her latest message to the service. It was worth reading.
The NHS Pope intends to build on this win by pushing for a workforce strategy: "we cannot build the recovery on our staff working at ever increasing levels of intensity ... a long term plan for the workforce is essential, and I'll continue to work hard and make the case for that plan to deliver and get the backing it needs, for staff and patients alike".
Meanwhile, the Daily Mail discovered that Ms Pritchard (the chief executive of an organisation with a budget of £143 billion) is 'raking it in' by taking the full salary for the job. Readers will recall that Lord Stevens of Birmingham volunteered for a 10% pay cut on taking the role, and never took any pay rise throughout his tenure. This is rather easier to do if your previous job was running US health insurance giant UnitedHealth, meaning you have quite a few dollars in the bank.
Here comes The Saj
Health But Social Care Secretary Sajid 'The Saj' Javid, of course, already told the Health Select Committee recently that he wants a workforce plan: "there's some Health Education England work working on a framework for workforce ... back in July last year, I commissioned what I call this framework ... just recently, I commissioned the NHS to develop a long-term workforce strategy, which hasn't been done before ... the merger between HEE and NHS England should hopefully make this more joined-up".
That's nice.
But there's nothing there in terms of a commitment about when this workforce plan will actually arrive, though.
The Government published its response to the Health Select Committee's report on workforce burnout. It was underwhelming, as HSC chair and erstwhile Health Secretary Jeremy Hunt noted: "whilst we are pleased that some of our recommendations to improve workplace culture were well received, this long-awaited response is a missed opportunity to properly address the single biggest driver of workforce burnout, staff shortages.
"It is disappointing the Government has again rejected our call for transparent and independent projections of the number of doctors and nurses we need to meet future demand. Unless we have future-proof workforce planning, it will not be possible to address the NHS backlog and the cycle of crises putting dangerous pressure on staff will continue.
"We hope the Government will be persuaded by the case for independent workforce planning as the Health and Care Bill progresses through Parliament. Without it we see little hope that the workforce crisis will be alleviated."
Wordless In Whitehall
It's been interesting to note the ongoing lack of comment from the Chief Medical Officer to the PM's proposals to end all restrictions including self-isolation if positive, as covered last week.
Once again, directors of public health are the people making the running here. Kate Alvaney of Wigan Council and Greater Manchester's lead director for public health told Manchester Evening News that "I was surprised, I will say, by the announcement, and I was concerned not to see a full scientific assessment of taking away self-isolation as a requirement. I would have expected to see a full scientific assessment from SAGE, and possibly an announcement by the chief medical officer because it is actually a very important decision.
"My concern, and I'm sure that's shared by others, was heightened by the fact that Professor John Evans, who is a member of SAGE was interviewed on Robert Peston's show on Wednesday evening, saying that SAGE had not actually discussed the matter."
Chief Scientific Officer Sir Patrick Vallance tweeted the minutes of the latest SAGE session, which are pretty unequivocal about the planned ending of restrictions. They state, "future waves of infections could have sharper peaks if reduced testing availability hampers self-regulation", and "SAGE reiterated the ongoing importance of the ONS Coronavirus infection survey as a critical tool for understanding the state of the epidemic."
The Government's behavioural science advisors likewise certainly think the proposals are bad news. And this article, by Times science editor Tom Whipple, is a good summary of the scale and scope of our testing infrastruture: it'd be a shame to waste it.
Pressure Drop
The pressures on the service are not abating.
NHS England's latest weekly winter sitrep confirms that over 56 per cent of patients medically fit to be discharged remained in hospital on an average day. Total general and acute bed occupancy was at 92.3 per cent nationally, with adult hospital bed occupancy at 93.6 per cent. 11 trusts reported adult occupancy of over 98 per cent.
62,777 staff were absent on an average day with 21,325 (34 per cent) off, for COVID-19 related reasons.
Ooops.
The Royal College of Emergency Medicine's latest data shows that in the firstb week of February, 6,582 patients spent over half a day in EDs waiting for admission, accounting for 9.17% of all attendances – roughly 1 in 11 patients. The number of 12 hour delays is up by 12.11% on the previous week, despite attendances increasing by only 0.37%.
RCEM President Katherine Henderson said, "I am finding it increasingly difficult to accept the lack of focus on the healthcare crisis that is emergency care. Ambulance delays, patients held in ambulances, trolley stays and corridor care is becoming normalised in a truly shocking way.  We must and should do better.
"To recover the situation in EDs – and prevent UEC derailing the elective recovery – the government must publish a fully-funded workforce plan and dedicated Urgent and Emergency Care recovery plan. Given the sort of numbers we are seeing, it is bewildering that we do not yet have one."
Double-ooops.
This came just days after Northumbria Healthcare FT boss and NHSE elective recovery maestro Sir Jim Mackey told HSJ that the era of regulatory and national grip is returning.
The former acting NHSI boss said, "because everything's in transit with us moving towards ICSs, we've been quite pragmatic about [performance standards] from an NHSE perspective, but we're now going into a much more accountable, performance management-orientated world than I think most people have clocked.
"If we are honest, we'd been drifting for a few years before covid on the key metrics. We've had a couple of years where, for understandable reasons, there hasn't been quite as tight a focus on some of these things. But there will be."
Sir Jim also warned about the need for NHS leaders to worry about public perception of NHS performance.
It's hard to disagree with the points he makes, clearly. Unfortunately, it's even harder to see what more exhortion is going to do to improve matters. The infamous NHSE "immediately stop all delays" in ambulance handovers letter evidently didn't work, as the latest national initiative for "urgent" meetings (also revealed in HSJ) shows.
Thank goodness that The Saj took his NHS reform agenda on the road this week. There are few things more reassuring than a health secretary doing a whistle-stop tour with lots of publicity.
PCNs were the policy future once
In the week following the electoral recovery plan and the integration White Paper, it was salutory to see that keen advocate of Primary Care Networks Dr Farzana Hussain GP is stepping down from her role leading one.
It's worth reading her stated reasons for leaving: Dr Hussain told GP that top-down management, endless meetings and restrictive recruitment rules had contributed to her decision.
There's a pertinent lesson for NHS England here, but based on many years of experience, probably not one it's going to learn.
Bollocks Of The Week
A comfortable win here for this piece by Sian Boyle in the Daily Mail, asking 'where HAVE all our GPs gone?'. From the newspaper that brought us the face-to-faceGP appointments campaign to so perfectly fail to perceive that the consequences of its own actions may not exactly feed in to attracting or retaining GPs is the purest political bathos.
The Alan comeback
It keeps getting stranger. This week, The People's Partridge has recorded a podcast with a Dragons' Den tech entrepreneur. The Times' Matt Rudd has a little fun with what might be said.
But Alan excelled himself with this attack on the divisive person of Jolyon Maugham of the Good Law Project. The official GLP Twitter account claimed 'We won!' regarding the Harding/Coupe appointments, when in fact their case was entirely dismissed (while the Runnymede Trust's case was successful - see below).
Called out on this falsehood, Maugham apologised. Hancock then attacked what he dubbed the "increasingly discredited" GLP's work; Maugham responded with a jibe about "your pub landlord". Hancock then pushed the boat all the way out, claiming that "this 'pub landlord' accusation is also completely false".
That isn't true.
I like a good non sequitur as much as the next person, but not only is the pub landlord accusation not an "accusation", neither is it "completely false".
It is a matter of fact that Hinpac, a company set up and owned by Alan's former local pub landlord Alex Bourne got a Covid19 testing contract, despite having zero medical production experience.
It is furthermore a matter of fact that Alan and the 'pub landlord' corresponded multiple times about this contract.
It is a matter of fact that the Department For Health But Social Care denied the existence of a contract with Hinpac, as did Hancock in the Commons.
It is a matter of fact that Alpha Laboratories, who hold a £40 million testing contract with DHBSC had numerous specifications as to their key supplier in the redacted contract published under FOI.
Unredacted documents supplied to Jolyon Maugham show that the DHBSC contract specifies that Alpha Laboratories must use Hinpac as their supplier, via being the sub-contracting manufacturer.
It is a matter of fact that a specified sub-contract remains a contract.
It makes a person wonder why The People's Partridge would be dealing in such evident terminological inexactitudes.
Coronamillions and cronyvirus update
The Mirror reported that health miniter Ed Argar has admitted that the Government knew about Tory peer Baroness Mone's connections with the PPE Medpro prior to their award of a VIP fast-lane contract. Argar also revealed that DHBSC is now in dispute with PPE Medpro over millions of surgical gowns which it bought for £122 million.
The Runnymede Trust's case against The People's Partridge for appointing Baroness Harding of Winscombe to be the head of the National Insitute for Heath Protection (which as readers will remember, happened with no proper process or competition) was successful.
Likewise, the High Court ruled against Alan's appointment in September 2020 of Mike Coupe as director of testing at Test And Trace, on the same grounds of braching public sector equality duty. Two judges granted a declaration to the Runnymede Trust on Tuesday after considering arguments at a high court hearing in December. Justices Singh and Swift's written ruling stated, "it is the process leading up to the two decisions which has been found by this court to be in breach of the public sector equality duty.
"For those reasons we will grant a declaration to the Runnymede Trust that the secretary of state for health and social care did not comply with the public sector equality duty in relation to the decisions how to appoint Baroness Harding as interim executive chair of the NIHP in August 2020 and Mr Coupe as director of testing for NHSTT in September 2020."
The judges, however, rejected the Good Law Project's associated claim in its entirety.
The Good Law Project this week published leaked emails from the DHSC which imply that officials from the DHSC and Cabinet Office manipulated and mis-represented (downwards) the number of companies who won contracts via the VIP 'fast lane'.
A week after the NAO report officially revealing this 'fast lane' was released, the Government's Chief Commercial Officer Gareth Rhys Williams emailed senior civil servants responsible for PPE procurement, asking them to provide data on these VIPs. It was specified at the end of this message that the data "should total to the NAO PPE Spend numbers…..pls".
The Director of PPE Procurement forwarded Rhys Williams' email onto civil servants, asking: "Can you pls assist with the below request and calculate the spend with the VIP suppliers (see excel in attached email), in comparison to that with the non-VIP suppliers. And ensure the total adds to the numbers reported in the NAO reports?"
You can read the emails here.
GLP also note that a week ago Friday night, following their latest investigation, "the DHSC quietly snuck out an update on its website to include one more VIP: a company called Technicare Ltd, trading as Blyth Group, were handed a PPE contract after a referral from the office of Gavin Williamson MP".
Public Inquiry Watch
In preparation for the launch of the Covid19 public inquiry under chair Baroness Heather Hallett, Civil Service World reports that the Cabinet Office has hired specialist communications consultancy Crest Advisory.
Recommended and required reading
Financial Times analysis suggests that population forecast updates mean that falling birth rates, declining life expectancy and rising immigration may reduce the anticipated rising costs of the ageing population
The Guardian and OpenDemocracy on the funding of All-Party Parliamentary Groups, and Health Select Committee member Paul Bristow's role and connections in multiple health APPGs.
Decent Economist short film on AI, which avoids the prevalent hype - and has absolutely no mention of share-price shocker Babylon
Richard Taunt of Kaleidescope Health And Care writes this wise reflection on the real flaws in the Integration White Paper for HSJ
Interesting Times piece on the future of the ONS Covid surveillance programme
Julian Patterson's latest column for HSJ is a gorgeous evisceration of 'place'-based rhetoric