Cowper's Cut 291: On the Conservative And Unionist Party Conference, and other fictions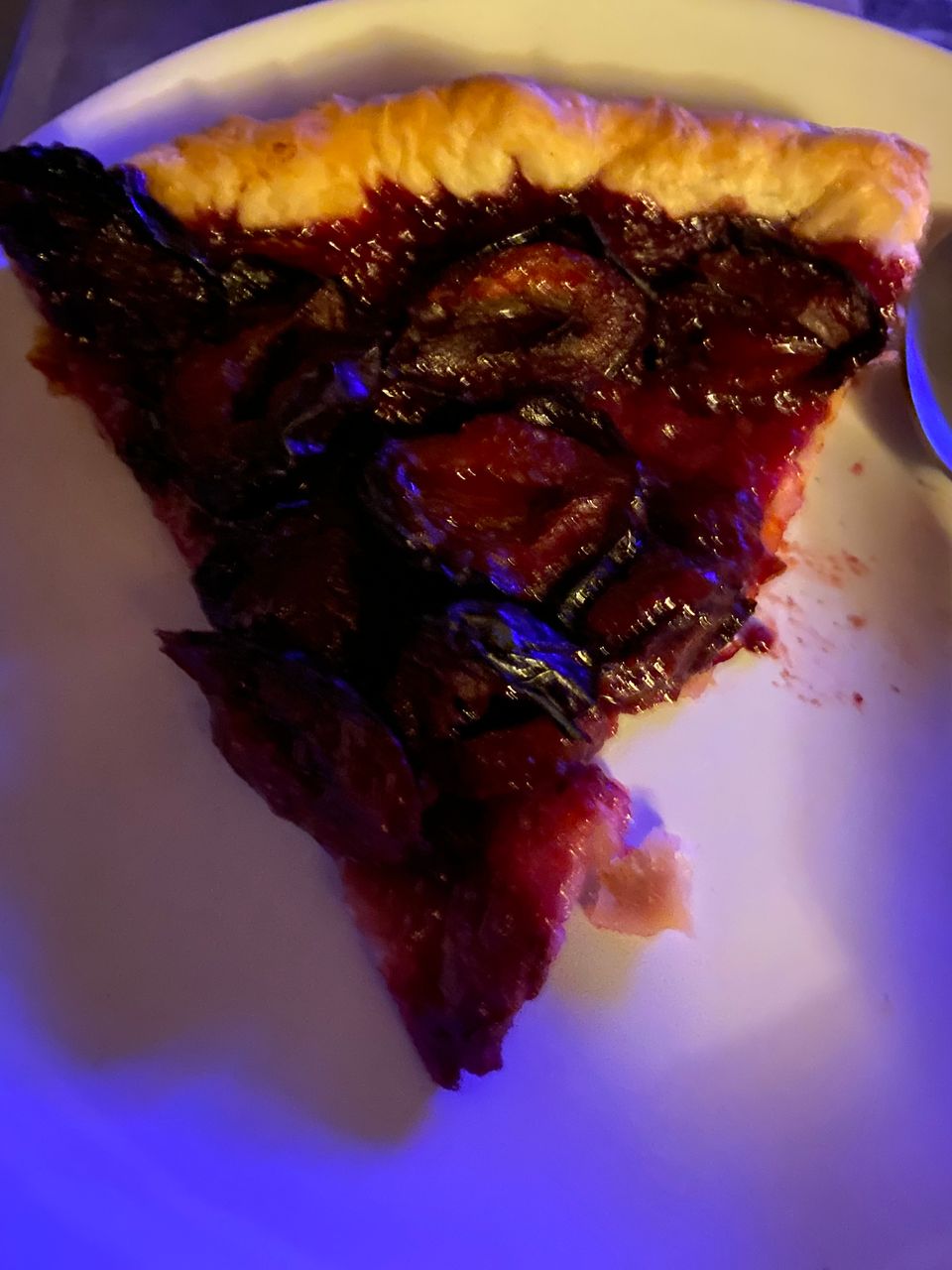 This week, Conservative And Unionist Party partisans and lobbyists gathered in Manchester for their annual conference to hear ministers give speeches about what they'd like to do if they got into government. It was different, let's give them that.
We heard MPs and cabinet ministers air a blend of wild allegations and blatant lies about meat taxes, fifteen-minute cities and global conspiracies.
In the opposite of a coincidence (an anti-incidence?), the next round of NHS industrial action over pay also took place this week.
As public opinion remains broadly supportive of the doctors' strikes, with a recent survey finding that more than 40% of respondents blamed the Government for the increase in waiting lists for elective treatment, while 15% blamed striking doctors (and more than 20% of self-declared Conservative voters blamed the Government), the BMA consultants committee leadership offered to suspend strikes for ACAS negotiations.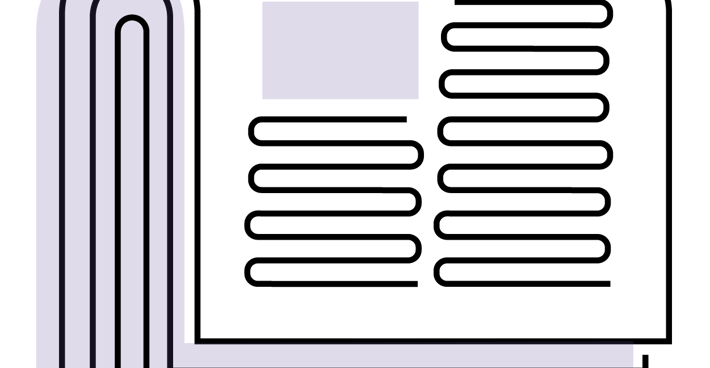 It would be unfair to claim that Secretary Of State For Looking Baffled Steve 'The Banker' Barclay responded to this olive branch. The Banker was doubtless too busy composing the most trivial party conference speech I've ever seen from a Secretary Of State For Health - and yes, I include Dr Therese Coffey's effort from the Conservative And Unionist Party's memorable 44-day 'Lettuce? Pray!' era in 2022.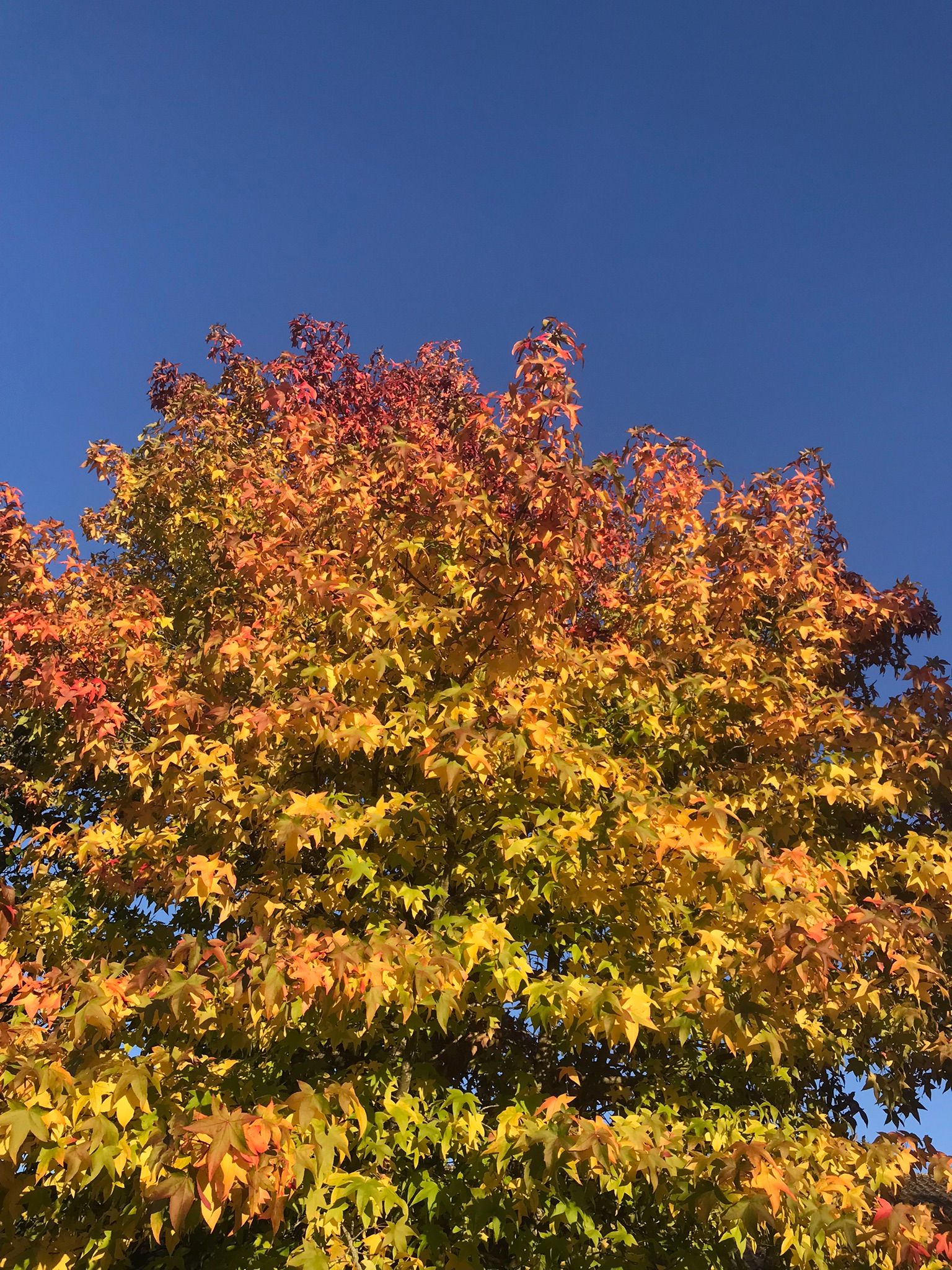 The Banker told delegates and lobbyists that his team were "putting 800 new ambulances on the road" (which is not true).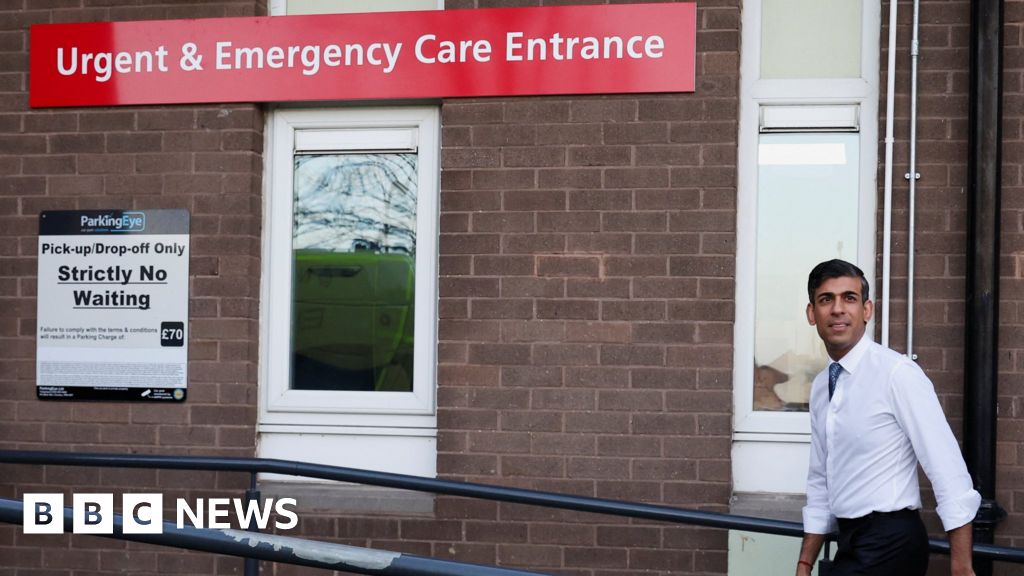 That they're "delivering 5,000 permanent hospital beds" (um, perhaps, but few will be in place until the end of January 2024).
One part was new: the announcement of "a new £30-million fund to speed up the adoption of tech in the NHS". Very nice, but with no clarity whether that means 30 places can get a million pounds each; or 60 get half a million - and once you go below half a million pounds for healthcare 'tech', you're into the zone of irrelevance.
Oh, and apparently trusts will have to bid for this money: a nice bit of extra process. Because we're so short of process.
Mr Barclay asserted that the striking medics are "even threatening to take the Government to court over our plans to let patients see their own test results on their own phones, rather than taking up a GP appointment". I was bemused by this, as I suspect many others were: Pulse noted that this apparently refers to a BMA legal challenge that was never made.
It's perhaps comforting for Mr Barclay to have fictional opposition of this kind: being, as it is, of a piece with the Government's Forty New (If Fictional) Hospitals. He also emphasised that banning things is bad and un-Conservative, which is an interesting take on much of what we know about public health.
In Chancellor Jeremy Hunt's speech, he promised that his deputy John Glen, would seek to know "why doctors and nurses say they spend up to half their time not with patients, but on admin".
Sigh. We know the answer to this one, don't we?
The Lansley reforms cut NHS management by 40% in 2012. That work still needed doing, so now it's clinicians doing it. Glen can always look at the Institute For Government and Public First's excellent 'The NHS Productivity Puzzle'.
'Strike-shaming'
After getting NHS Employers into the 'strike-shaming' game (as covered last week), The Banker got his minions in DHBSC's wholly-owned subsidiary NHS England to write to the BMA's chair of council, accusing the organisation of threatening patient safety by the strikes.
Professor Steve Powis, Dame Ruth May, Sir James Mackey and Dr Navina Evans fronted the letter, which claims that "combined periods of industrial action are impacting on our ability to manage individuals who require time-sensitive urgent treatment, for example cardiac, cancer or cardiovascular patients, or women needing urgent caesarean sections".
Dear old NHS England seem to have signally failed to spot that the BMA is greatly better-organised and more focused in its communications and messaging, having learned many of the lessons from the disastrously-run junior doctors' industrial action over the new contract in 2016.
Professor Philip Banfield's response was prepared, prompt and pithy: he claps back, "we were surprised to receive this communication given that NHS England were content to cancel our scheduled meeting at 20:30 tonight to discuss any emerging safety issues, and that across the whole of England we have had derogation requests from just two Trusts during the current period of industrial action.
"I am also disappointed to learn that NHS England have chosen to share this letter with the Times within an hour of sending it to me, given that you stressed to me that the letter was private when we spoke this afternoon".
Ooops.
Banfield adds, "in the spirit of working together to keep patients safe, the BMA and NHS England agreed joint guidance which was circulated to system leaders and hospital trusts on 14th July this year.
"This guidance for safe care during industrial action was clear that safety was predicated on pausing the majority of elective activity during strikes. This is mainly because during industrial action there is reduced support in the event of any major surgical complications.
"Unfortunately, reports from around the country show that trusts have not been appropriately rescheduling non-urgent elective activity in the days leading up to and during strike action – directly impacting on the ability of the wider service to prioritise more urgent cases".
On the issue of derogations, Banfield's letter claims "you will know that on a several occasions we have provided derogations and withdrawn them when it has emerged that we have been provided with misleading information as part of the derogation request". This is a fairly incendiary assertion: it would be good to see it properly researched.
Reagan-esque strike-breaking mooted to the Mail
Team Barclay briefed Jason Groves and Shaun Wooller of the Mail on plans to hire Indian doctors to break the BMA strikes: "Whitehall sources told the Daily Mail that Health Secretary Steven Barclay has asked officials to investigate the potential for hiring a massive influx of temporary doctors in the coming months to limit the damage caused by striking medics.
"He is said to be ready to ask the General Medical Council to fast-track the process for registering doctors to work in the UK, with the aim they could begin work early in the new year. The idea has been dubbed the 'Ronald Reagan approach', in reference to the former US President's controversial 1981 decision to hire thousands of air traffic controllers to end a debilitating strike."
Well.
This would be quite a remarkable tactic.
There are so many questions: is there an appetite among undemployed or under-employed Indian doctors to come to the UK to break a doctors' strike for what is presumably a relatively short period? Where would they be housed? How would the clinical risks be managed? How does this fit with the Government's apparent desire to cut immigration?
Part of the political agenda here is clarified in the piece's lines that "Mr Barclay is understood to be drawing up a formal proposal, but it would have to be signed off by both Rishi Sunak and Chancellor Jeremy Hunt. Most of the doctors are expected to come from India." The legendary lack of love between The Banker and the Chancellor is in play here.
To get the mood of the Conservative thinkers on the strike, it's worth reading this interesting Sunday Times column by CPS director Robert Colvile on why the NHS industrial dispute is becoming a fight to the death between the Government and doctors.
When you're fighting the country's most trusted profession, you're losing.
The PM's speech
Bad as Mr Barclay's speech was, it had the minor virtue of being short: a quality shared by Prime Minister Rishi 'The Brand' Sunak.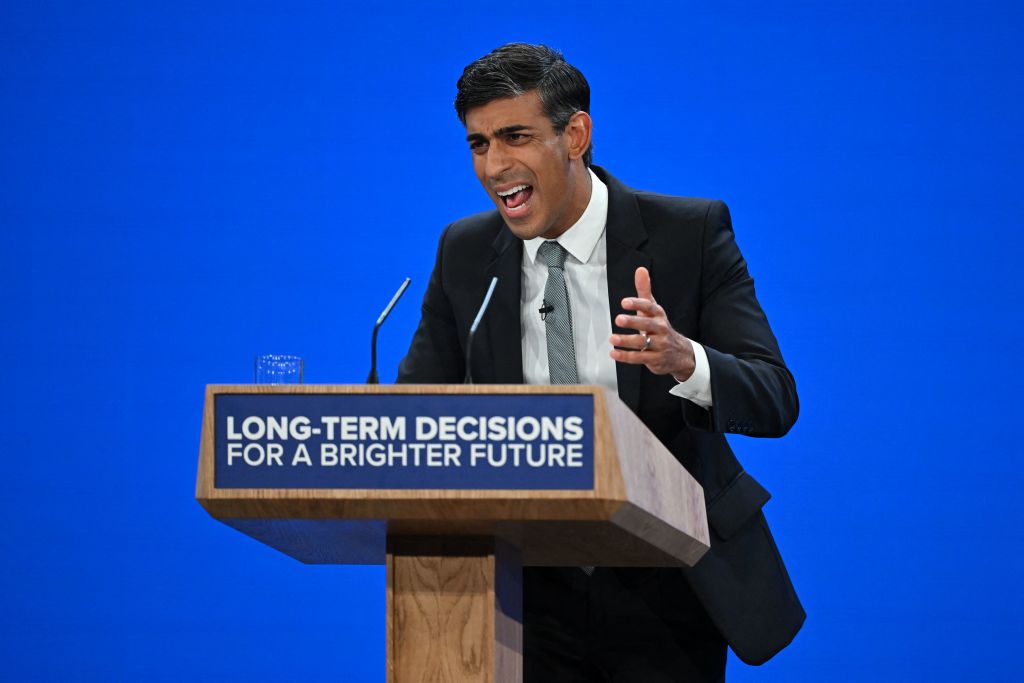 Mr Sunak's speech to his party conference was rather long.
The PM asserted that the current 7.7 million NHS RTT waiting list was caused by the pandemic, and then the strikes. (He also did so in his pre-speech media round, claiming that strikes were the "number one reason" for the NHS waiting list growth on ITV's Good Morning Britain: "the reason that waiting lists are going up is because we've got industrial action because doctors are on strike".)
This is, as I've often pointed out, a blatant untruth.
In February 2000, before the pandemic hit, there were 4.4 million on the RTT waiting list.
Barring the exceptional few months of the peaks of the pandemic when regular NHS elective activity was cancelled, the RTT waiting list has increased by, on average, 100,000 every month.
February 2020 to July 2023 (the last month of approved data): 41 months. Add 4.1 million to 4.4 million, subtract those few elective-free months of the peak of the pandemic, and roughly speaking, you get to where we are today.
It is a shame that more people are not (yet) curious about why Mr Sunak and Mr Barclay continually tell these untruths about the NHS RTT waiting list.
BMA in 'trades union' shock for PM
Mr Sunak claimed that "this strike is all about politics, not patients. These strikes are not in the spirit of the NHS".
Well, it's a point of view. Another point of view is that the NHS is intrinsically a collectivist system in its design, ethos and funding: as such, collective industrial action for better pay is scarcely outwith its spirit.
The PM's surprise to discover that the British Medical Association is a trades union looking out for its members' terms and conditions was a charming moment of bathos in a generally uninteresting 'what idiot's been running the country these past 13 years?' speech.
He also highlighted "new ways of training, new roles and new ways of working, all driving up productivity". The current debate among medics over the national expansion of Physician's Associate roles has apparently passed the PM's advisory team by completely: it won't for long.
The reinvention of choice
Mr Sunak was again on untruthful ground, when asserting that "a higher quality service that offers you – the patient – more choice, allowing you to use any provider, independent or NHS, free of charge, if that will get you treated quicker (was) a common-sense reform that this Conservative government has made". Patient choice was introduced under New Labour in 2002, and exists as a right (however under-publicised) in the NHS Constitution.
Three cheers for the cigarette sales ban
The law of averages says that in an hour-long speech, you should get at least one or two things right: Mr Sunak deserves credit for grasping the public health nettle and proposing a rolling ban by age on tobacco sales.
It's banning things, of course, so Mr Barclay won't approve.
'There is no plan': Ahem Remix
Cutely, Mr Sunak also asserted that no Government in the past 75 years has ever made an NHS workforce plan: "it says everything about the short-termism of our politics that for the last 75 years… not a single government has planned for how many doctors and nurses the NHS will need in the decades ahead."
Ahem. Apart from, say, New Labour, with The NHS Plan and The HR In The NHS Plan, well within living memory.
The PM's speech concluded with an anouncement that to attract and retain more teachers, there will be special tax-free bonuses up to £30,000. That'll calm the NHS pay strikes down nicely.
New (If Fictional) Hospitals Programme: the Trappist era?
Wasn't it curious that the that the Forty New (If Fictional) Hospitals Programme had zero airtime at the Conservative And Unionist Party Conference?
As far as the next General Election goes, it looks as if the Conservatives may have signed their own 'Do Not Resuscitate/Advanced Care Directive' in Manchester.
So, how are the parties doing on the NHS?
It was interesting to see Richard Sloggett, director of Future Health Research and Alan's former SpAd, warning that the 2019 Conservative And Unionist Party manifesto pledges on health create a fairly epic hostage to political fortune come the explicit General Election campaign.
Of the Tories' 35 NHS and healthcare 2019 manifesto commitments, Future Health's analysis "finds that the Government will meet or is on track to meet 40% of them. Another 25% have been or will be on current progress delivered in part. A quarter will not be delivered at all."
Even-handedly, Sloggett has also looked at Labour's situation and plans. That pamphlet includes polling "which shows that Labour has big lead over the Conservatives on the NHS but also notes a third of voters don't trust either party to fix the health system.
"46% of voters think that Labour is the party best placed to deliver health service improvements, against just 17% for the Conservatives ... However the polling also contains warnings for the Opposition party. 29% of people do not think either of the main parties can deliver tangible improvements.
"And voters are clear that they should not have to pay more tax to fund improvements in the NHS, with over half (55%) rejecting any more personal taxes earmarked for the health service."
This latter point comes in sharp contrast to recent polling for the Health Foundation by Ipsos, which found that "8 in 10 (80%) of the public think the NHS needs an increase in funding".
The money
NHS England director of finance Julian Kelly got in on the 'blame everything on the strikes!' action, telling NHSE's Potemkin public board meeting that doctors' pay strikes are the "dominant factor" behind NHS deficit of roughly £1 billion.
But Mr Kelly also told the NHSE board there are some organisations "who are struggling to do what they said they would do" [in financial plans].
Why, yes: it is almost as if NHS England's blatant incentivising financial lying got them blatant financial lying. Who knew?
Oh yeah, all of us.
Health Service Journal's latest podcast covers the fact that less than halfway through the financial year, all 42 integrated care systems are in deficit: HSJ's sharp-eyed Henry Anderson produced this interactive map. The given reasons forn these ICS overspends include the expense of covering strikes, slow progress on delivering savings, drug price inflation, and escalating costs for NHS-provided social care packages (Continuing Healthcare).
Meanwhile, Henry also spotted that "auditors will likely refuse to sign off on the Department of Health's annual accounts for the second year in a row, the government has indicated. An update to the Public Accounts Committee says it is "not possible to achieve a clean audit for 2022-23"."
Henry also got the scoop that NHSE and our dear friends the Treasury Munchkins are in negotiations over the £1 billion financial shortfall.
Nuffield Trust finance mainstay Sally Gainsbury wrote this useful piece on NHS planning financial fictions.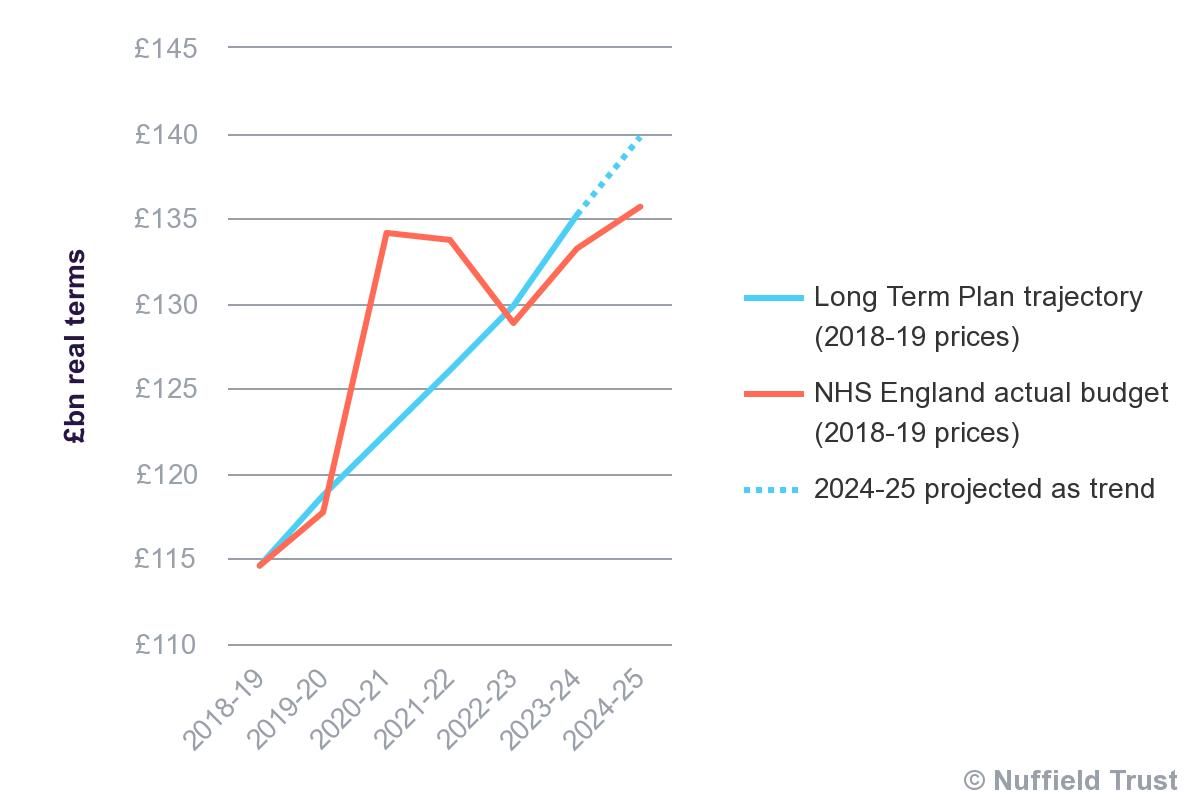 Sally concludes that budget adjustments "left the health service with an opening budget for the year around £2 billion lower than it would have received under the LTP trajectory and meant Mrs May's promise of a real-terms extra £20.5 billion by 2023/24 would be missed.
"... as it currently stands, the figure pencilled in for NHS England's funding for the year starting in April 2024 is £5 billion less than the funding it would have received had the LTP trajectory rolled forward a sixth year – with a real-terms increase in funding replicating the average 3.4% in the original promise.
"And that £5 billion gap is not a realistic figure. Not three years on from a pandemic; not with over 7 million patients on an NHS waiting list; not when the Long Term Plan service improvements and expansions remain the expectation; and certainly not when the current rate of actual spending means the figure will be breached many times over anyway."
Labour pains
Wes Streeting burnished his reformer credentials and carried the Starmerist tanks-on-lawns project of positioning Labour as the party for disaffected 2019 Conservative voters yet further in his pre-conference interview for The Times.
Streeting told the paper, "I think there will be many decent, mainstream longstanding Conservative supporters who looked in on the Conservative Party conference this week and wondered what on earth happened to the party of Churchill.
"Labour is sending a very clear message at our conference this week: we've got a team and a plan to give Britain its future back. We say to all of those decent and disaffected Conservative supporters you have a home in Labour. We want you to work with us. We want you to support us and work together to get Britain out of the crisis."
Streeting shows a bit of leg on Labour's actual plans if elected, revealing a new 'Fit For The Future Fund', which will double the number of CT scanners and MRI scanners used by the NHS. This will be funded by £171 million a year over the next Parliament: new money which will, Streeting claims, be raised by scrapping non-dom tax status. (Yes, again.)
He told The Times, "If you can diagnose faster you can get people treated more quickly, which is often far less expensive and leads to better outcomes. We want to shift the NHS from being a system that effectively does late-stage treatment to one that does early detection, diagnosis and treatment."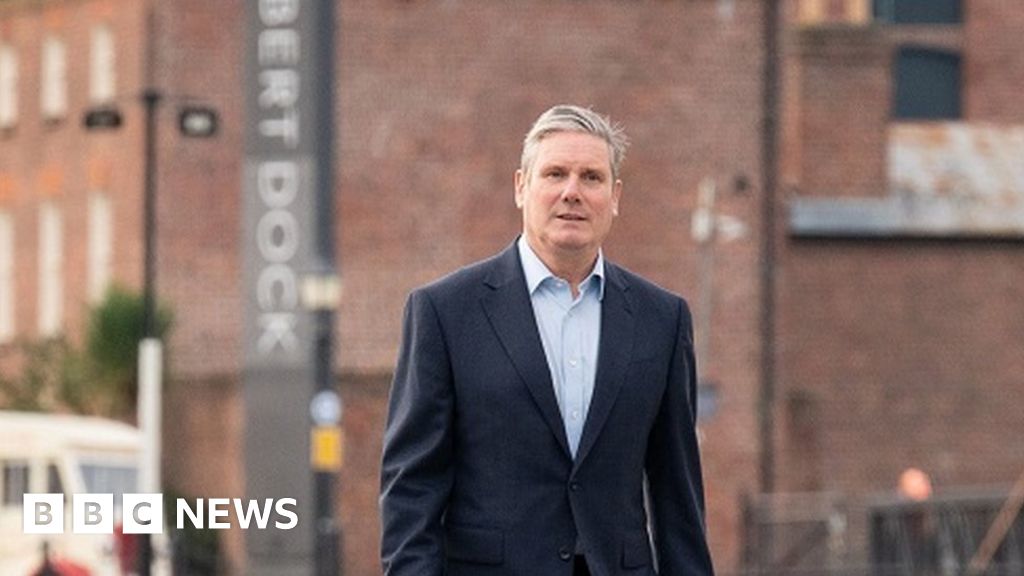 Labour leader Sir Keir Starmer also briefed the Sunday Mirror and the BBC's Victoria Derbyshire Show on plans for more elective work to be done in existing NHS hospitals in the evenings and at weekends (which is essentially what worked in the 2000s).
The promise is two million extra elective procedures in the first year: this is to be funded by our old friend, scrapping non-dom tax status.
Covid inquiry
Jane Merrick of i News collated a huge amount of new information from revelations at the end of the first module of the Covid 19 Public Inquiry.
Chief Scientific Officer Sir Patrick Vallance's testimony, based on his contemporaneous diaries, was breathtaking. Both Vallance and CMO Professor Sir Chris Whitty were in despair at Boris Johnson's "flip-flopping" and "inconsistencies" over the then prime minister's response: No 10's performance early in the pandemic was described as "chaos".
On 20 April 2020, Simon Case (then a senior civil servant and later Cabinet Secretary) emailed then-health secretary Matt 'Alan' Hancock to say, "The Cabinet Office is a totally dysfunctional mess to present. Not a great place to be."
Neither Vallance nor Whitty were consulted by Rishi Sunak (then chancellor) over his restaurant discount plan Eat Out To Help Out before it was announced in the summer of 2020. Sir Patrick and Sir Chris say in their witness statements that "had they been consulted, they would have advised it was highly likely to increase transmission", inquiry KC Hugo Keith revealed.
In October 2020, Mr Johnson wrote "bollocks" in capital letters across a Department of Health guidance document on Long Covid. Inquiry KC Hugo Keith told the event that WhatsApp and diary entries will reveal that Prime Minister Johnson and his political advisers believed Mr Hancock got "over-excited and makes stuff up".
Alan? Over-excited and making stuff up? 'Eh je jamais', as they say in France.
The Alan comeuppance
The People's Partridge probably did something this week. Maybe on TikTok.
I dunno: are we done with Alan? Let me know if you feel the need for ongoing Alan content. 'Cowper's Cut' is nothing if not user-centric.
Recommended and required reading
The Times lists Babylon's unwise creditors, who clearly didn't put Aloytoius Parsadoust's name into Google.
Niall Dickson, chair of East Kent Hospitals NHS Trust has taken a voluntary period of absence, HSJ reports.