Cowper's Cut 238: Tory Party in a tizz with Liz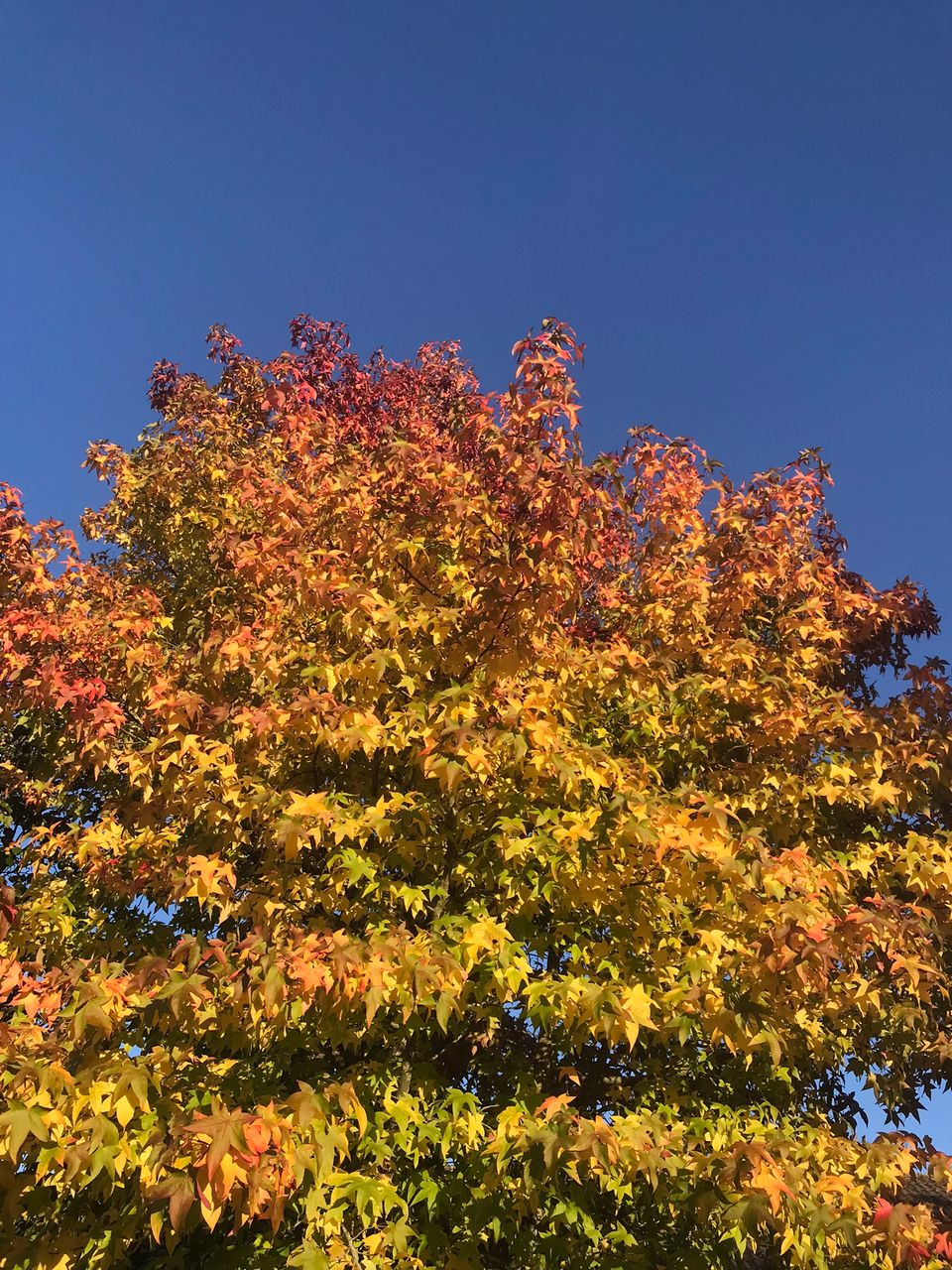 Sometimes, the metaphors just write themselves.
For all her famed Margaret Thatcher cosplay, PM Liz Truss is in many ways the Continuity Boris Johnson figure (as I have written several times here).
Her 'Iron Lady' schtick is that Ms Truss will take bold, hard decisions, and stick to them.
It just isn't what she does in reality.
First, there were her campaign promises of "no handouts" on energy prices - a move rapidly reversed once she became leader and PM.
And on the Monday morning of their annual conference, we saw a screeching U-turn on abolishing the 45p tax rate. Boris Johnson's MPs took a couple of years to get sick of his incessant U-turns. I don't think they will afford Ms Truss that long.
On her current form, Ms Truss may do well to make it to Bonfire Night as PM, let alone Christmas. Fireworks clearly lie ahead.
In office, but not in power
The PM's authority is evidently toast, even with members of her Cabinet, who are actively briefing against her policy plans.
The lady's not for turning up
The 45p volte-face promptly pushed both the PM and Chancellor into hiding from the media: inconvenient on the first full day of their party conference.
This hiding bug (Recluse 22?) was evidently contagious: Health But Social Care Secretary Dr Therese 'Tiz' Coffey cancelled a planned fringe event on her health and care priorities with PoliticsHome at 20 minutes' notice.
I know, I was heartbroken too.
The event would not be rescheduled; nor could any of her deputies apparently step in. Not even health minister 'Honest' Bob Jenrick.
Jenrick told another event that it would be be "deeply short-termist" to cut the NHS capital budget. Honest Bob is trying his hand at the 'cunning' thing here: hoping to make a raid on capital budgets embarrassing for the PM and Treasury.
Alas! Honest Bob's political calculation seems a bit off: Truss and Kwarteng evidently don't embarrass easily.
The Treasury Munchkins need things that they can cut quickly that save big-ish sums without people noticing immediately. Capital is such a one.
Here in the real world, there were never, ever going to be 40 new hospitals by 2030, as I have repeatedly observed. Now, there probably won't even be a few. And the likelihood of "more than fifty" (but how many more than 50?) new surgical hubs is disappearing over the horizon.
Mr Top-Rate Motivator
The conference's slogan is 'Getting Britain Moving', which sounds more much like a laxative advert. This may be deliberate?
The Chancellor's speech was a masterclass in fatuousness and repetition, delivered by a man dripping with sweat.
He claimed at one point that the Labour Party wished to confiscate people's entire incomes: "The Labour Party would have you believe that every penny you earn should go straight into the Government's coffers. The Labour Party believe that they know how to spend your money better than you do".
Yes, his arguments really were that good.
He told delegates "we cannot have a strong NHS without a strong economy", without mentioning that his actions had led to a huge rise in the cost of Government borrowing that will also cause higher mortgage rates and increase general inflation.
The reality-free messaging continued, with the Chancellor's claim that "we went into that crisis (of Covid19) in a much better position because of the action we have taken over the last decade".
Mr Kwarteng can say it "in all sincerity" if he so wishes: that doesn't make it true. The evident impact of the Cameron-Osborne austerity programme, maintained with a vengeance by May and Hammond to give the NHS the lowest decade of GDP per capita funding growth in its history and local government real-terms funding cuts of 37%, left the NHS in a very bad state - and social care in ruins.
On the origin of specious
The Times continues to enjoy its role as the Truss administration's briefee-leak-receptacle of choice, with this report from its Whitehall editor Chris Smyth that failing hospitals will be helped by - wait for it - COBRA-style meetings.
(For the uninitiated: COBRA is not a procedure, nor a technique. It is the acronym used for 'Cabinet Office Briefing Room - A'. So, a COBRA-style meeting is a meeting that happens in an official room, which is bound to make all the difference.)
Honest Bob was describing "those hospitals which were clearly falling behind", and the briefed story continues that "ministers are also understood to be holding "Cobra-style" meetings with the 15 hospitals, which include some in Birmingham, Leicester and the southwest ... central administrators are expected to be parachuted in if they cannot show a convincing plan for swift improvement before winter hits".
Ah, one more push on the old 'heavy performance management' routine. And parachuting in central administrators. That'll fix it.
Why NHS providers are struggling
Heroic myopia alert. These organisations aren't failing because of lack of external tough oversight, or parachuting in outsiders: that's been tried to death by DHBSC, Monitor, NHS England etc. And it has almost always not worked: see the Kirkup Report into Morecambe Bay, for example.
They're failing because people don't want to work there; because their infrastructure/estate sucks; because they have very poor populations.
The Conservative And Unionist Party government is throwing literally any old bollocks out now as health announcements and media briefings. There is not even a hint of effort. (Likewise, I heard worryingly little during this conference about the fictional 40 new hospitals and 'more than' 50 new surgical hubs.)
Dr Tiz speaks
Dr Tiz gave her conference main stage speech, and said ... nothing of real pertinence.
She repeated her ABCD priorities; also, her anecdote (first given to the Commons when launching the 'Plan For Patients') about her hospital A&E visit for something that was pretty clearly neither an accident nor an emergency.
The PM's speech
Theresa May will be relieved no longer to wear the heavy mantle of having given the worst ever party conference speech by a sitting UK Prime Minister.
Ms Truss' effort was truly painful.
Content, communication and delivery all matter for a party leader's conference speech. PM Truss stood at her awkward wooden lectern, delivering an awkward wooden speech with awkward wooden delivery. That much, at least, was consistent.
Her facial expressions ran the full gamut from A to B, or rather, from gurning to faux-concern. Occasionally, something passed across the PM's face which may have been intended as a smile, but looked more like the effect of trapped wind. (Remember this conference's motto?)
From a health perspective, one of her opening lines was to decry nanny-statism when it comes to people's diets, so we may safely assume that even the limited proposals of the obesity strategy are toast (presumably with butter, jam and clotted cream).
Ms Truss was keen to emphasise the need for disruption, yet when it happened to her (two Greenpeace protestors heckling and holding up a 'who voted for fracking?' banner), she froze. A serious politician could have given the protestors a brief say, and then replied to their points: Ms Truss intoned "let's get them removed".
At one point, the PM tried to incite a round of applause for Chancellor Chaos: it was noticably slow and reluctant in arriving. At another, a tirade about "virtue-signalling" evidently meant as a clap-trap was received in silence.
There was a health and care section: it was nonsense.
PM Truss asserted that Dr Tiz "will deliver for patients so they can expect a GP appointment within two weeks.
She will ensure that those who need urgent care will be seen on the same day.
And she will get ambulances out there faster and she will improve A&E.
And she will bust the Covid backlog.
That is not all and she will bolster social care so that everyone gets the care they need."
Where to even start with this?
Patients can expect whatever they like, but there are no meaningful plans to expand primary care capacity.
The NHS England announcement to throw in a thousand GP practice assistants will do little (and un-immediately), given that NHS England's document on 'access to primary care' stated that "demand for primary care services has never been greater' as the NHS emerges from the Covid pandemic ... capacity in some areas, especially in rural or more deprived locations, is stretched and demand is outstripping supply".
Oh, and the English NHS has a shade under 7,000 GP practices. So these extra 1,000 assistants, once recruited and trained up to speed, will be working less than one day a week per practice. Now that's what I call transformational.
The NHSE board paper summarised a 35 million increase in GP appointments in the 12 months ending in July 2022, compared with the 12 months ending July 2019 (excluding the 2020-21 pandemic period so as to offer a fairly-like-with-like comparison) – up from 310 million to 345 million.
As to the rest of Ms Truss' pledges, I confidently predict that not a single serious health or care expert can be found who believes that there is even the vaguest possibility of these things happening.
Budget cuts for health and social care?
After the PM's speech, Therese Coffey (interviewed live on BBC Politics) did not rule out budget cuts to her own department when asked that direct question by host Jo Coburn. Dr Tiz didn't even resort to the old 'there are no plans to ...' formula.
That feels newsworthy.
Warning shots fired at NHS England Board meeting
The money's getting messy, you'll be surprised to hear.
Finance is coming front and centre, as it becomes clear that the part-subsidised pay deal (just 3% of the 5% award) and the 'no inflation uplift' thing are going to further wreck the NHS's already-off-track finances. HSJ analysis shows that 2/3 of the new system-leading Integrated Care Systems are financially off-track already.
The NHS England finance board paper was presented by FD Julian Kelly, who  told the board that the scale of savings required mean that "you're clearly not talking about further efficiencies. If we had to manage it within the nominal budget that we have, clearly you have to completely revisit investment in cancer, mental health, primary care, diagnostic capacity, and you would have to look at what it meant in total, or what the NHS could deliver".
NHSE chair Richard Meddings noted the savings required could add up to 10 per cent of the NHS's cost base, warning that this would mean "making presentations to the government about various options [about services] for their consideration".
And performance?
Ooops.
I mean, which bad headline do you want?
There is chaos and failure on all sides. Professional right-wing oaf and source-cremating journalist Isabel Oakeshott decided to weigh in on Twitter about "the state of the NHS" and a primary care access delay for her mother.
The replies from medics to her Tweet are, rightly, clear about the causal relationship between what you reap and what you sow. It's unfortunate for her elderly mother (assuming that Isabel's clinical expertise is correct that she needs to see a GP 'as soon as possible').
Yet Isabel is one of the mega-mouthed right-wing siren voices who cheered the past decade's austerity politics and economics from the rooftops. Her belated discovery that actions have consequences are exactly what she deserves.

Covid19? That old thing?
Covid's growing rather fast again.
Ooops.
Double-oops.

FOI stuff
The ongoing campaign to undermine Freedom Of Information legislation (Sue Gray was a great one for this, incidentally) is getting slightly out of hand.
I'll repeat this again for members of the Hard Of Thought community: governments and civil servants who have to consider whether the propriety of their actions would be OK if FOI'd are going to do a less bad job almost every single time.
The Great Resignation continues apace
Analysis of the latest NHS Digital workforce data for Q1 of 2022-3 published in Health Service Journal finds that "almost 35,000 NHS workers resigned voluntarily, which was up from 28,105 during the same period in 2021, and 19,380 in 2020. It is also higher than in any equivalent first quarter over the last 10 years.
"The most common reason for leaving during quarter one of 2021-22 was 'work-life balance', with almost 7,000 NHS workers citing this as their reason for leaving their jobs.
"Close to 2,000 NHS workers also left in the same period in search of a 'better reward package', with almost 1,000 reporting 'incompatible working relationships'."
Cronyvirus and Coronamillions update
A big exclusive from HSJ's Henry Anderson revealed that Big Four management consultancy Deloitte have hired Hamza Yusuf, the DHBSC senior civil servant who oversaw the £37 billion Test And Trace budget.
Deloitte were, of course, major winners of contracts for work on the Test And Trace project, which was found to have been a "costly failure" by the Public Accounts Committee.
It's charitable of Deloitte to be rewarding failure in such a generous way: I'm sure this has nothing whatsoever to do with the fact that Deloitte is preparing Test And Trace for the Covid-19 inquiry.
If we put a turbine on the revolving door between Government and the Big Four, we could generate enough energy to be very confident heading into this winter.
The Alan comeback
Kate Bingham's book-trailing take in the Mail on the Vaccines Taskforce, and being thrown under the bus by someone senior at 10 Downing Street were eye-catching enough, but her comments about The People's Partridge, former Health But Social Care Secretary Matt Hancock stand out as genuinely remarkable.
She reports on Alan's two-faced conduct around a Gove-chaired Covid committee meeting early on: "when I observed that it would be a miracle if we received 30 million AstraZeneca doses by Christmas, Matt simply snapped. He kept being told by experts that things were impossible, he said, only to find out later that they were perfectly possible if enough effort was made.
"I could barely believe my ears. The Health Secretary was openly accusing me of a lack of ambition, questioning my competence, and doing so in front of his Cabinet colleagues and key officials.
"'You can't just tell me I'm wrong,' said Matt. Well, it turned out that I could, and he was. The meeting didn't end well."
It's so hard to believe this, coming from a man of Alan's charisma and good judgment.
Alan's comeback trail efforts have been frankly lacklustre these past few weeks, but I'm sure he will be thrilled that Dame Kate has brought him firmly back in to the spotlight of which he is so fond.
Babylon quits primary care in Birmingham
Babylon's GP At Hand brand is walking out of its NHS primary care contract in Birmingham.  Their share price remains submerged.
Recommended and required reading
The Financial Times' John Burn-Murdoch expands and deepens his analysis of how ill-health and lack of access to healthcare are driving unemployment.
A very telling blog on the author's experiences of Liz Truss as a councillor in local government.
Actuary John Roberts has these interesting observations on the excess deaths statistics:
Here's a fascinating article on the equally-if-not-worse-Covid19-stretched Italian NHS's reform plans.