Cowper's Cut 292: Labouring towards a health policy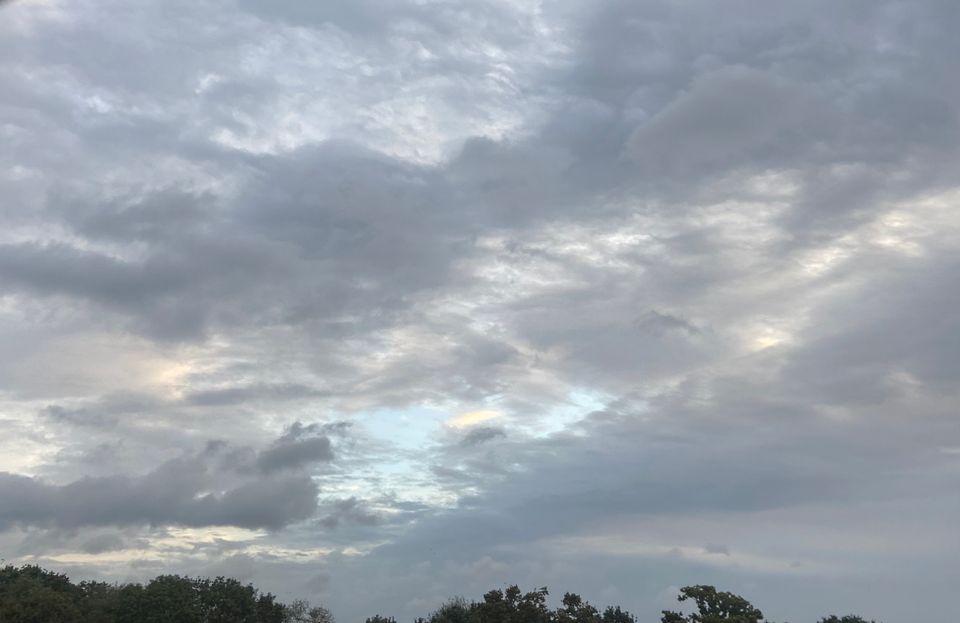 Labour's annual conference in Liverpool was obviously successful for them. Even aiming off for the extent to which both the Conservative And Unionist and Scottish National Parties have been cremating their own reputations, Labour managed to look like a government in waiting throughout.
Even the electoral reform protestor who stormed the conference stage at the start of the Labour leader's speech probably did Sir Keir Starmer a favour. It wasn't just the glitter (which was quite fetching): Starmer remained calm and measured, while dealing with the unexpected.
That's a good look for someone who wants to lead the country. Dreadful event security, though.
The new iron chancellor?
Shadow chancellor Rachel Reeves' speech was a fired-up affair: "boring, snoring" it certainly wasn't. She held her line on the promise of tough (iron?) financial discipline.
Reeves described her approach as "'securonomics'. That means government putting economic security first. Security for family finances. And security for our national economy". To double-underline her point, she emphasised that "a Labour government will not waiver from iron-clad fiscal rules".
She promised that "we will slash government consultancy spending, which has almost quadrupled in just six years … if a government department wants to bring in consultants, they must demonstrate the value for money case. And if they cannot, then that request will be denied. We will aim to cut consultancy spending in half over the next Parliament". (NHS reform lead shadow minister Karin Smyth highlighted high consultancy spending in her remarks to a Nuffield Trust fringe event, as Health Service Journal reported.)
Reeves also promised to "go after those who profited from the carnival of waste during the pandemic. Today, the cost to the taxpayer of covid fraud is estimated at £7.2 billion. With every single one of those cheques signed by Rishi Sunak as Chancellor. And yet just 2% of all fraudulent covid grants have been recovered.
"… we will appoint a Covid Corruption Commissioner. Supported by a hit squad of investigators, equipped with the powers they need and the mandate to do whatever it takes. To chase down those who have ripped off the taxpayer, take them to court, and claw back every penny of taxpayer's money that they can. That money belongs in our NHS".
Now, this is probably theatre (quite potent theatre, mind you). But if it ends up creating something with actual teeth and effectiveness: well, there could be an unanticipated revenue stream there. A smart NHS leadership would remind people of this, often.
Sir Keir Starmer has been put down in many quarters as lacking the celebrity-style presentational skills of a Tony Blair, or even a Blair tribute act such as David Cameron.
More fool many quarters. It's one of the best things that Starmer brings to the role. If anybody wants any more 'politics as celebrity' wannabes, given the events of the past decade, then they are either insane, unserious or both.
The UK is in a very fragile state. Most of the public realm is broken, and some of it is very broken indeed. A solid, chairman-of-the-board type of leader who has actually run and reformed a big public sector organisation is unquestionably going to be a major upgrade.
That Starmer demonstrably doesn't want to 'do TV' in his political afterlife is a feature; not a bug. (For extra marks, compare and contrast with Alan.)
Hinting at a pay deal
All of Labour's big NHS announcements were trailed pre-conference, and featured as such in last week's 'Cut'. But this speech had what may be a key hint, in Starmer's passage on the non-dom tax change:
"The non-dom tax status is a legal loophole that allows some of the richest people in the world to avoid paying tax in Britain. That's money we could invest in our NHS – that's always been our priority. And right now, the biggest challenge is cutting waiting lists.
"So we will invest that money in boosting capacity. We will get the NHS working round the clock. And we will pay staff properly to do it".
I've highlighted what I think is the operative phrase: the clearest hint yet that Labour's view on the industrial dispute over pay is heading in the direction of settling the matter.
Indeed, at Labour conference fringe events, shadow health secretary Wes Streeting said that he had sympathy for junior doctors over pay (though less so for consultants): "I don't see a way to address the recruitment and retention crisis in the NHS and in social care which doesn't involve giving people the respect, the conditions and the pay they deserve.
"… I can't promise that an incoming Labour Government will be able to meet all of the demands that Phil (Banfield, BMA chair of Council) and his colleagues have made and certainly not to do that overnight. We would be willing to negotiate."
A consistent reform message
Starmer fully endorsed Streeting's robust line on reform: "do not doubt the hard road either. Because if all we do is place the NHS on a pedestal then I'm afraid it will remain on life support. I know some people don't like the word 'reform' but I tell you now there's no other option.
"We must be the government that finally transforms our NHS. We can't go on like this, with a sickness service. We need an NHS that prevents illness, keeps people healthy and out of hospital in the first place. We must use technology to overhaul every aspect of delivery. Move care closer to communities. Deploy the power of artificial intelligence to spot disease quickly.
"Mental health treatment when you need it. We'll guarantee that. The 8am scramble for a GP appointment. We will end it. Dangerous waits for a cancer diagnosis. We will consign them to history."
Mmmmmmmmm. That's an ultra-ambitious list of promises for a service that is "on its knees", in his own phrase.
It is no clearer after this conference that Labour is sure about the operational 'how' of improving NHS culture, morale, management and performance. Making credible and fast improvements to NHS management systems is one half of this (see Professor Steve Black's succinct Kiss thread on this): the other half is giving the workforce credible reasons for hope.
On the positive side, there's been no whisper of structural redisorganisation. That's very much to the good.
The shadow health secretary's speech
This was the first time I've seen Wes Streeting emotional when giving a speech - perhaps unsurprisingly, given his introduction by his constituent, music teacher and marathon runner Nathaniel Dye who powerfully recounted his terminal bowel cancer diagnosis. It worked for Streeting, actually. You clearly wouldn't want it all the time, but it added depth to his usual polish.
Interestingly, one of his early big flags was the oft-neglected issue of NHS dentistry. "People are pulling their own teeth out with pliers because they can't get an NHS dentist: this is Dickensian".
Streeting didn't let up on the reform lines, telling delegates and lobbyists that "achieving out mission to get the NHS back in its feet with take time, reform and investment". I suspect that we'll be hearing a lot about 'time, reform and investment': the main questions that Labour will need to answer are 'how much time is there?'; 'what is the detailed plan for reform?'; and 'absent new revenue streams, where will disinvestments or failure demand reductions be made to enable this new investment?'.
And yes, of course much of that is technical in-the-weeds stuff that you're not going to have in a conference speech. That's fine. But answers to those and other big, real questions will be needed, because we have neither much time nor much workforce goodwill to waste.
One of the better bits of Streeting's argument acknowledged where we are in autumn 2023: "Labour will never abandon fund principles of the NHS - a publicly provided, publicly funded system, free at the point of use. I make the case for reform not in defiance of those principles.
"I'm blunt about the fact that the NHS is no longer the envy of the world, not to undermine it, but to reassure people that we've noticed.
"I argue that our NHS must modernise or die, not as a threat but a choice. The crisis really is that existential."
Streeting served up some measured optimism: "there is nothing wrong with the NHS that cannot be cured by what's right with the NHS … primary care will be at the heart of Labour 's plan for the NHS … we'll cut the red tape that takes up so much of its time. Labour will bring back the family doctor (and) Labour will put mental health support in every school and hubs in every community, paid for by cutting tax breaks for private schools".
He also highlighted the crisis in social care, promising that "together, Ange (Rayner) and I will deliver a workforce plan for care workers".
There were a lot of standing ovations during the speech, although maybe delegates were stretching their legs for the walk to the train station. Streeting's Labour Party conference speech mixed righteous anger, clarity on political dividing lines and a sensible set of priorities.
Working out how it's all going to be delivered, in detail that amounts to an operational plan, is the big task ahead. The average voter won't care at all - but getting this right will be the difference between success and failure.
Less cautiously optimistic reviews of Labour's health pledges than the above are also available: David Oliver's analysis for the BMJ, and HSJ's latest podcast both deserve your attention.
Consultants' informal strike talks: neither new nor real news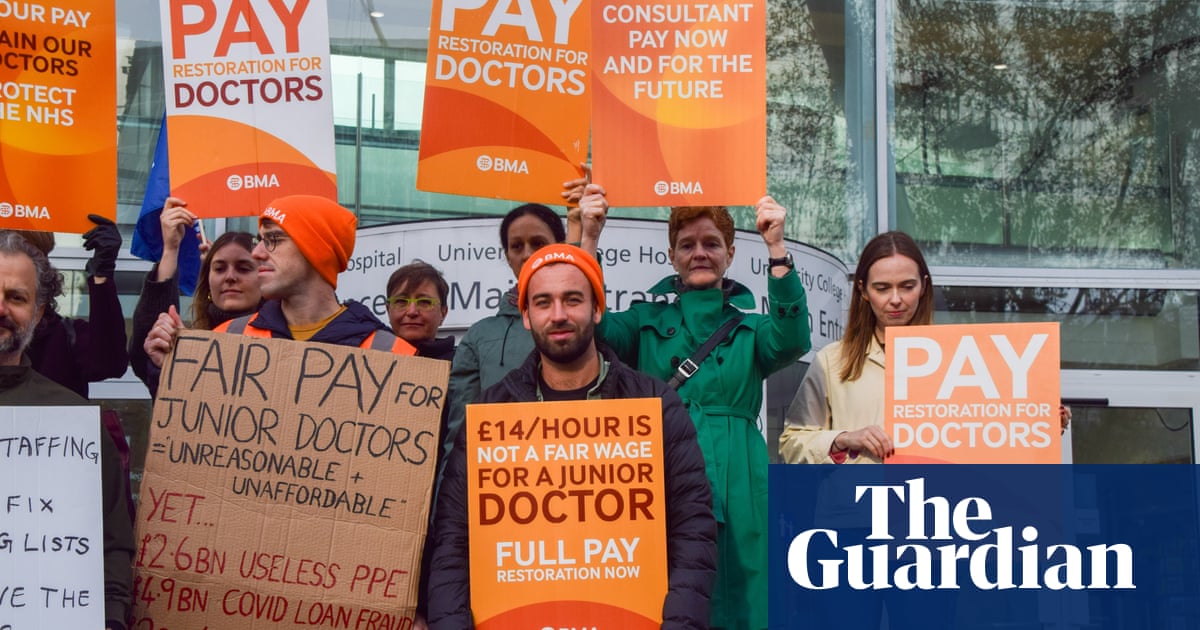 The magical world of Denis Campbell strikes again (boom-tish!), with this story about a mythical plot to end the consultants' strikes with a one-off, un-consolidated 6% 'bonus'.
Its accuracy was promptly and unequivocally torpedoed by Mike Henley. (who, being on the BMA consultants committee and Council, probably does actually know) thus: "just for clarity, this is not true and we're not sure where the story has come from, certainly not us!"
We heard about informal back channel conversation/negotiation a couple of weeks ago. From the BMA, in their official letter to the PM.
It's a good thing that no journalist on a national brand would ever just make stories up, isn't it?
NHS money - off target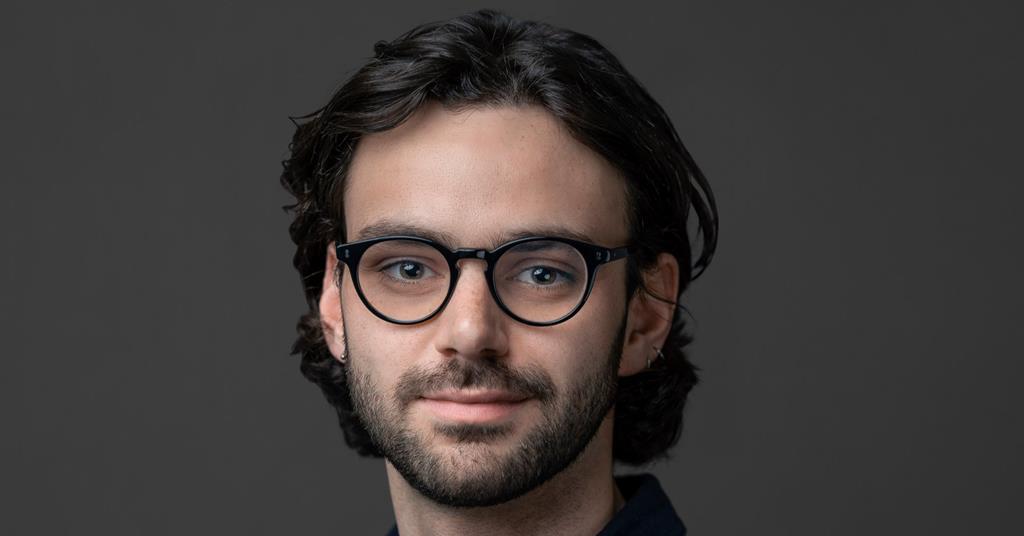 HSJ's Henry Anderson's latest column is a good read on where things are in the system financially speaking.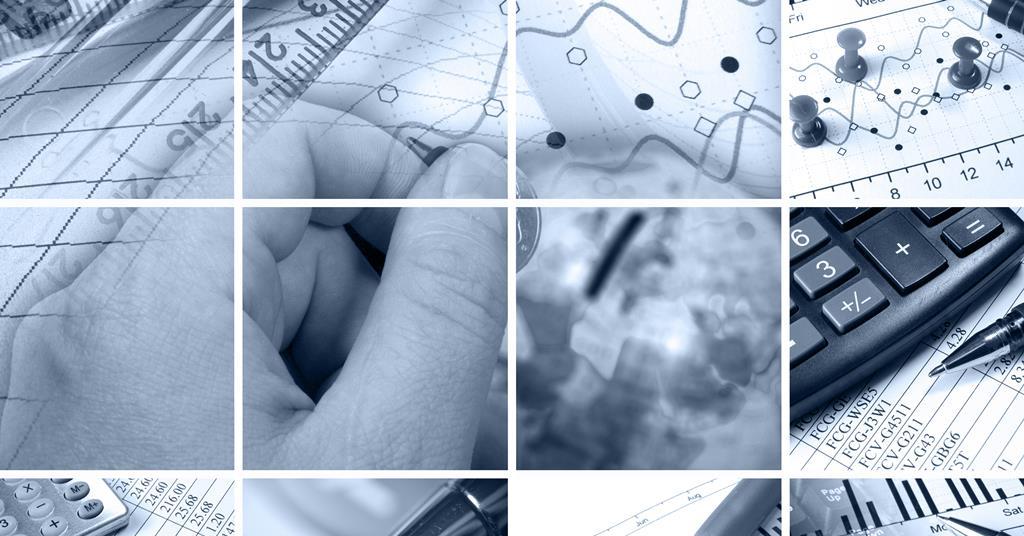 Tl,dr: it's a mess. The £1 billion funding gap has been cropping up in all the nationals this week, as NHSE leaders parrot Team Barclay's baffled lines about it all being down to the strikes.
Henry and colleague Zoe Tidman also produced this story about the role of "incorrect cost forecasts" – as well as inflation and delivery delays – for overspending on the capital budget for upgrading hospitals: comments from a Department For Health But Social Care briefing on capital for minister Lord Markham from earlier this year.
This is of a piece with Wes Streeting's remarks to a Labour conference IPPR fringe about "why the Treasury is legitimately sceptical about the Department of Health and Social Care and NHSE.
"A deeper challenge for the NHS and the Department of Health and Social Care is the worst kept secret of the appalling relationship between the Treasury and the DHSC and NHSE.
"There just isn't the trust there on the part of the Treasury… which I think in part sometimes can be down to a very short-termist mindset within the Treasury as an institution."
NHS performance - off target
The latest RTT data found that the English NHS had been scything through the elective backlog like a hot knife through butter.
Just kidding! The RTT elective waiting list grew to 7.75 million in the August data, up from 7.68 million in July: yet another record high (and 531,000 higher than in January, when PM Rishi 'The Brand' Sunak pledged to bring down waiting lists). At least it wasn't (quite) the usual 100,000 up per month.
As the Institute For Government's Stuart Hoddinott noted, "the number of people waiting more than 52, 65, and 78 weeks all increased in August - something that has only happened once in this time series.
"78 week waits grew from 7,289 to 8,998 despite the target to eliminate all by the end of March this year. Part of that is because activity remains stubbornly flat: there was only 1.8% more non-admitted activity in the 12 months to August 2023 than in the 12 months to Feb 2020.
"Given pre-pandemic trends, we'd expect about 15% more".
This is Not Surprising. There was always going to be a 'Christmas tree' style expansion of the targeted longer waits, because to durably cut the RTT backlog, you have to expand permanent capacity.
And permanent capacity has not been expanded.
Steve Black's dive into the data on A&Es meeting the 4-hour target is a sobering read.
There was also a new record set in the community sector, with the waiting list passing a million.
Also this week: a new blog from the Care Quality Commission, promising that inspections will not be slacked off in the upcoming Winterpocalypse. Oh good.
Primary care
In the latest King's Fund survey of GP trainees (which has run since 2016), half reported that they intended to work part-time after qualifying, up from 42 per cent the year before. Forty-one per cent of respondents said they intended to work five or six clinical sessions out of a potential ten per week, one year after qualifying.
Many of those surveyed said that even as trainees they often had to work beyond their contracted hours to keep up with the workload.
On the topic of how lovely working in healthcare is, BMA GP committee leader Katie Bramall-Stainer warns The Times that sexism is everywhere in medicine.
The Alan comeuppance
Courtesy of Popbitch, I bring fresh tidings of Young Matthew Hancock, The People's Partridge.
Alan's TikTok fame makes him a prime candidate to be King Of The Clubs, and indeed, it is so: "after over 250 years in the heart of Soho, private members' club Blacks announced this week it was ceasing operations.
"The club had been taken over by a cohort of crypto bros, who waded in with big plans to make it the "world's first crypto club", turning their memberships into NFTs. Well, for some reason, they're now facing insolvency. A fate that's doubly surprising when you learn which tech-savvy Midas they roped in to be their flagship honorary lifetime member".
It was Alan, of course. He never disappoints.
Recommended and required reading
A new Institute For Government report on 'Retention In Public Services' addresses this key issue.
The pharmaceutical industry takes another shot at VPAS.
Two of the best medical journalists, Deb Cohen and Margaret McCartney, investigate the Tim Spector ZOE app for Unherd.
The Financial Reporting Council fined KPMG a record £21 million for its audtiting failures over Carillion, whose collapse into bankruptcy left the PFI Midland Metropolitan and Royal Liverpool hospitals incomplete for years.
The Times wrote up a survey by the Independent Healthcare Providers Network of the NHS Confederation, which assesses that more young people are going private for healthcare.
The Mail reported the death of a young scientist who developed a potential new class of antibiotics.
The Institute For Fiscal Studies recommends scrapping the bursary in the English NHS.
The Times reported how Bradford Hospitals NHS Trust's chair publicly quit, with a curious attack on the chief executive, citing an unpublished independent investigation. The Trust's statement says that the report did not state "that the chief executive's actions or inactions could reasonably be seen to breach the Nolan principles, which govern behaviour in a public office. The report did not recommend escalation to external regulators": the board retains confidence in the chief executive.
A Press Association study asks whether trivial cases are ending up at A&E.