Cowper's Cut 249: Strike a light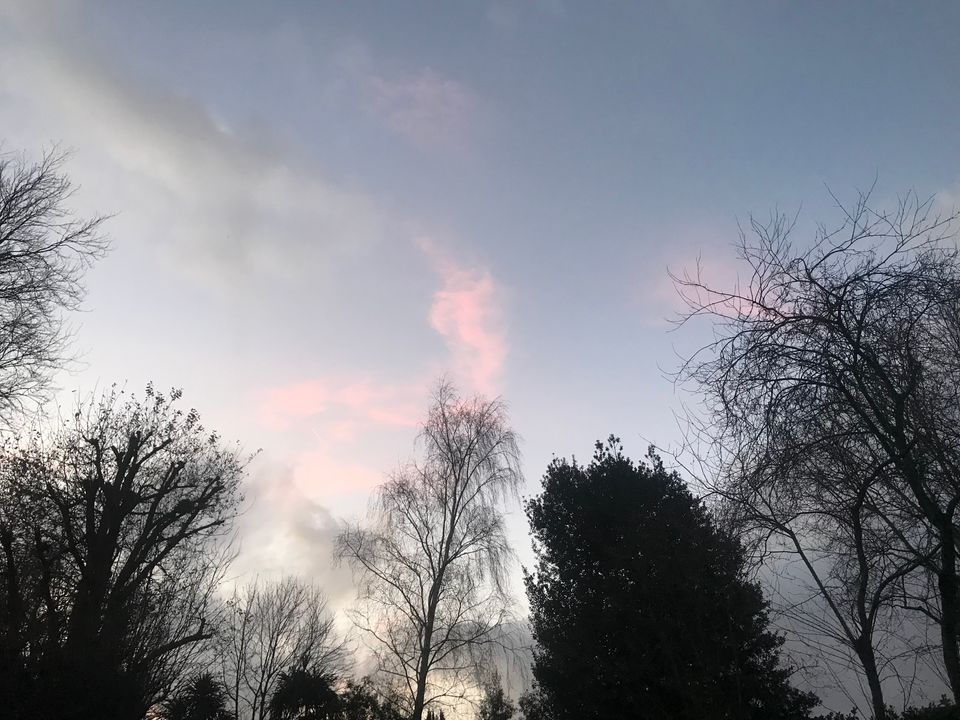 So heroically stupid is the Government's political strategy over the NHS pay strikes (if we can dignify it with such a title) that Sir Humphrey Appleby might have called it "courageous".
We all thought that Liz Truss' Margaret Thatcher cosplay/tribute act was a bit much (and it was), but Prime Minister Rishi 'The Brand' Sunak's operating system appears to have some deeply embedded 1980s Thatcher software.
That leads The Brand towards really huge potential errors. This is not the 1980s, and the Royal College of Nursing isn't the National Union of Mineworkers.
A pay dispute, driven by inflation
This is a pay dispute, driven by inflation.
NHS staff pay has "remained lower in real terms in 2021/22 than it was in 2010/11", as the Nuffield Trust show. In the Financial Times, the Resolution Foundation's Torsten Bell noted that "fast rising prices are causing public sector strikes not vice versa, and it is far higher wage growth in the private sector that is concerning inflation hawks at the Bank of England ... it's wage-tax spirals that really worry the government.
"Having already announced plans to raise the tax take to its highest level since the second world war, Hunt wants to avoid further major tax rises before a 2024 general election. Higher public sector pay has to be paid for and decisions about it are best seen as balancing the extent to which Britain becoming poorer falls specifically on public sector workers or — more broadly — on taxpayers or public service users."
Public opinion surveys such as this from Ipsos in September keep showing an expressed preference to increase NHS funding. PM Sunak's Health And Care Levy may not particularly have grabbed public opinion (because he confirmed its abolition by Liz 'The Lettuce' Truss), but it certainly didn't attract evident opprobium.
It's worth remembering that New Labour's 2002 1p increase in National Insurance to help fund their big boost to the NHS budget was actually popular, even among Conservative voters.
A recent YouGov poll found that 2/3 of those interviewed backed the nurses' strike.  And it is worth reading Financial Times data journalist John Burn-Murdoch's latest summary of the links between 2010-19's austerity economics and politics and our present situation.
The politics
The latest data from Ipsos' long-running 'Political Monitor' series finds that Labour takes the lead as the political party with the best policies on the economy for the first time in 15 years.
Labour also leads on a range of other policy areas, such as reducing the cost of living, taxation, poverty and inequality, healthcare, benefits and pensions, and housing. That's pretty much everything.
The Conservative And Unionist Party lead only on defence: that is an important area once again, but it is a slender platform.
Still thank goodness that the Conservative And Unionist Party still have such key public policy thinkers of our time as The Wizard Of Wokingham, who writes "Ministers need to get 33,000 NHS managers onside and united behind a plan to stop the strikes and tackle the waiting lists."
John Redwood MP, ladies and gentlemen: maybe not the hero we deserve, but surely the one we need as 2022 breathes its last.
The Banker doubles down
Health But Social Care Secretary Steve 'The Banker' Barclay is not having a good dispute so far. His 'my door is always open to talks ... NOT ABOUT PAY, THOUGH' schtick is ageing particularly poorly.
This encounter with a mother whose four year old daughter has cystic fibrosis went viral on media, after Sky News filmed it.
(The Banker has form on viral media appearances with the Great British public: you may remember this clip outside Moorfields from August, when the woman interrupting his soundbite recording asked him, "are you going to do anything about the ambulances waiting? […] Twelve years and you've done bugger all about it. People have died, and all you have done is nothing.")
The mother told Mr Barclay, "the damage you are doing to families like myself is terrible ... we have a daughter with a life-limiting, a life-shortening condition. We have some brilliant experts, and they're being worked to the bone and actually, the level of care they provide is amazing".
Nor was she about to take the usual 'Covid backlog' excuses: "we had problems in the NHS before we went into the pandemic. We were short of doctors, we were short of beds going into the pandemic. But they're not being able to provide it in the way they want to provide it, because the resources are not there."
The independent pay review body
Mr Barclay has sought to hide behind the shield of the independent pay review body. But as serious organisations from the Financial Times to the Institute For Government note,  these bodies aren't actually very independent: the Government appoints their membership and sets their terms of reference.
They are essentially advisory bodies, as the IfG's explainer makes clear. This summary notes that "the NHS PRB's terms of reference state that recommendations should "have regard to…the Government's inflation target". However, in 2022, the body essentially concluded that its recommendations were not meaningfully constrained by this, saying: "As earnings growth remains substantially below inflation, we judge that increases in earnings present a much lower risk to increasing the rate of inflation compared to some of the other fundamental drivers."
Moreover, the Government ignores pay review bodies' recommendations when it wishes to, as it did with senior civil servants' pay in 2018. The IfG explainer lists other examples of recommendations not accepted in full, or indeed at all.
Jerry Cope (who chaired the NHS pay review body 2011-17) has suggested a 'recall' of the 2022 review, adding that the evidence considered by the NHS PRB was gathered in February 2022, and so "probably out of date by the time it was published" in July.
The independent pay review body has been a convenient blame condom, but it looks as if it may be past the point of re-use.
Is The Banker re-thinking?
Mr Barclay was initially doubling-down, telling the readers of the Boris Johnson Fanzine that "ambulance unions have taken a conscious choice to inflict harm on patients". Way to de-escalate, Steve.
He also wrote "the British people would not forgive if politicians like me spent every single winter frozen in negotiations with trade unions, rather than getting on and solving the very real challenges we face as a country. It is a dangerous trap we have been determined to avoid".
"Strikes are in no one's interests – least of all patients. The only way forward is to keep talking."
Yet just the following day, Mr Barclay or those close to him briefed the self-same BJF that perhaps there could be a quickly-agreed boost to next year's pay deal. Of course, there was no on-the-record quote: The Banker is a briefer, but then, so is his boss, Mr Sunak.
Describing the strikes, former Health Secretary, former Health Select Committee chair and Lib Dem peer Stephen Dorrell told the i newspaper that "the Government has significantly mishandled this", and that he had "never seen the NHS under the stress that it's under at the moment.
"I do not remember ever seeing senior NHS management saying ... that there is a danger to public safety. For any manager of a senior manager of a public service to say that I think is virtually unprecedented."
Former advisor to Mr Dorrell and longstanding policy expert Tony Hockley of the LSE wrote this first-class piece which addresses the heart of the issue: that the NHS cannot buck the market in nurses' wages.
The Government is, for now, unready and unwilling to move on staff pay. So these strikes will continue: this is a political choice, and not an economic one.
And how are the staff?
So, how are the staff doing?
If you want to know how the staff are doing, then you always need to ask patients how they are doing. The latest QualityWatch data analysis shows patients' confidence and trust in clinical staff holding up astonishingly well overall, given everything we know about problems with access.
Equally, the data on overall experiences of health and care shows that the NHS delivery is perceived to be holding up remarkably well (social care, far less so).
It's heartening to see that the Government's frankly insane 'war on the NHS narrative' strategy (which I described a few weeks ago) is not working.
But all of the above is taking a toll on the staff, further data can be found in the Nuffield Trust's recent report on small hospitals' experiences of the pandemic. This interview-based analysis is eye-opening, in particular the section on 'Experiences Of Managing Through The Pandemic' on page 30. There is a great deal of unprocessed trauma on the NHS and care workforces.
Health Service Journal analysis of hospital bed days shows that emergency patients are staying an extra day in already-crowded hospitals: a thing which is clearly not good for workload (nor indeed for patients).
The client media
One of the foremost of the Government's client journalists is James Forsyth:  political editor of The Spectator, Times columnist and Rishi Sunak's best friend, best man and briefee of choice.
In this entertaining Times piece, we learned that Mr Forsyth (husband of former 10 Downing Street spin chief Allegra Stratton) is abandoning any fig-leaf of pretence and joining Rishi Sunak in Downing Street, as Sunak's political secretary. Overtly, that is. Forsyth will also "improve communication with the Tory MPs and act as a link man between the Sunak, the policy unit and the party": that'll be nice.
This article also trails their planned 2023 NHS relaunch strategy: tackling performance variation, and emphasising patient choice and private sector use. Reheated Simon Stevens Mark One stuff, but without the conviction, political nous or genuine expertise - and in an NHS facing some fairly different problems in a very different context. Oh, and without massive funding increases that could be sustained over a decade, due to economic growth.
Other than all of those minor details, it's bound to work.
The article reveals that "across all the policy plans Sunak was insisting on "measurable metrics" with which he could hold ministers and officials to account". "Measurable metrics". Wonderful. I love a measurable metric, me.
We wish you a merry Operating Framework
In the finest of festive traditions, The Artist Formerly Known As The NHS Commissioning Board slipped out the '2023-4 Priorities And Operational Planning Guidance' on Christmas Eve eve.
It's easy to mock the PAOPG, but just because it's easy, that doesn't make it wrong.
2023's is a classic, frankly. Among the great PAOPGs of our time. Top NHS satirist Julian Patterson asssures me that he did not write it.
It starts out really well: "we will support local decision-making, empowering local leaders to make the best decisions for their local populations and have set out fewer, more focused national objectives."
Which sounds marvellous. So what do these "fewer objectives" look like, then?
"These align with our three tasks over the coming year:
• recover our core services and productivity;
• as we recover, make progress in delivering the key ambitions in the Long Term Plan (LTP), and;
• continue transforming the NHS for the future."
A-ha! So "fewer objectives" just means 'everything'.
"To improve patient safety, outcomes and experience it is imperative that we:
• improve ambulance response and A&E waiting times
• reduce elective long waits and cancer backlogs, and improve performance against the core diagnostic standard
• make it easier for people to access primary care services, particularly general practice.
"Recovering productivity and improving whole system flow are critical to achieving these objectives."
No, sorry, chaps: you're doing the 'everything' schtick again. Presumably you're not clinically stupid, so surely you'll be telling us 'how' we are going to do 'everything'?
'And then a miracle happens'
"Essential actions include: reducing ambulance handovers, bed occupancy and outpatient follow-ups relative to first appointments; increasing day case rates and theatre utilisation; moving to self-referral for many community services where GP intervention is not clinically necessary; and increasing use of community pharmacies.
"We must also increase capacity in beds, intermediate care, diagnostics, ambulance services and the permanent workforce. These actions are supported by specific investments, including those jointly with local authorities to improve discharge.
"Our people are the key to delivering these objectives and our immediate collective challenge is to improve staff retention and attendance through a systematic focus on all elements of the NHS People Promise. As we deliver on these objectives we must continue to narrow health inequalities in access."
Translated into English - 'and then a miracle happens'.
I love 'and then a miracle happens' health policy. It's the absolute business.
And the hits just keep on coming: "We need to create stronger foundations for the future, with the goals of the NHS Long Term Plan our 'north star'. These include our core commitments to improve mental health services and services for people with a learning disability and autistic people. Prevention and the effective management of long-term conditions are key to improving population health and curbing the ever-increasing demand for healthcare services.
"NHS England will work with integrated care systems (ICSs) to support delivery of the primary and secondary prevention priorities set out in the NHS Long Term Plan. We need to put the workforce on a sustainable footing for the long term. NHS England is leading the development of a NHS Long Term Workforce Plan and government has committed to its publication next spring." Ho ho ho.
Targeting targets?
Excitingly, the guidance sees NHS England set hospitals a new target. Santa Pritchard wants A&Es to see 76 per cent of patients within four hours by the end of 2023-24.
The objective is, as HSJ notes, "the first time NHSE has set a specific goal against the four-hour target for several years. It follows government putting an end to efforts at scrapping the target, as revealed by HSJ last month". Professor Steve Black has shown how doing away with the four-hour A&E target would be a mistake.
This is interesting timing. The future of targets may be in question, as a briefing on the Hewitt Review of ICSs to the i newspaper suggests. Effectively, NHS access targets have in reality been abolished de facto, by the service's consistent inability to meet them for many years now.
However, the deterioration of A&E performance in NHS hospitals which piloted the proposed alternatives to the four-hour target suggests that trying to avoid unintended consequences by replacing targets may itself have ... unintended consequences.
Back to the future with PbR?
Critically, the new guidance also announces a move to an activity-based, per-unit tariff (not dissimilar to Payment By Results) for elective care.
HSJ's Henry Anderson's summary is helpful: this tool offers a potential route to start really addressing the elective waiting backlogs, but this will cause ICS financial strife - and of course the unresolved pensions annual allowance and taper tax issues mean that extra money offered for this may just go unspent.
Cronyvirus and coronamillions update
Data released to the Good Law Project by the UK Health Security Agency show that only Conservative And Unionist Party peers, MPs and donors appear to be named as referrers to the VIP Covid testing fast lane.
It is really remarkable that no politician from any other political party succeeded in referring suppliers onto the fast lane.
Once again, The Guardian's persistence in pursuing the story of PPE Medpro and its connections with Tory peer Baroness Michelle Mone yielded results.
David Conn reports that "the UK government has commenced legal action to recover more than £100 million from the company that was awarded two large PPE contracts after the Conservative peer Michelle Mone lobbied ministers."
The claim, which has been confirmed by the Department of Health But Social Care, is for the full £122 million paid to PPE Medpro under a contract for it to supply 25 million sterile surgical gowns (awarded in June 2020).
The DHBSC is reportedly "also seeking to recover the costs of storing and disposing of the gowns": a nice touch.
Where did all of our taxpayers' money go? Well, the Financial Times spotted that "a company linked to the husband of Tory party peer Baroness Michelle Mone paid nearly £10 million for a townhouse in one of London's most exclusive areas in late 2020, months after PPE Medpro (a newly-founded medical goods supplier with connections to the couple) won more than £200 million worth of government contracts".
Mmmmmmmmm.
Two weeks ago, the Commons voted for Labour's 'Humble Address' motion that the Public Accounts Committee should be given details of the Government's letting of the PPE Medpro contract.
You might not be astonished to hear that health minister Will Quince is trying to snooker this. His letter to PAC chair Dame Meg Hillier tries to blame negotiations with PPE Medpro (now superseded by the above news) and the National Crime Agency investigation as causes for delay.
Dame Meg's reply makes it clear she will not be having this: the suggestion that the Department For Health But Social Care "may choose to withhold the papers until the National Crime Agency investigation is concluded ... any such delay would not be acceptable to the Committee".
Recommended and required reading
The Nuffield Trust's report on the health and care impacts of Brexit six years on.
Financial Times piece on the global shortage of antibiotics.
Chris Cook FT piece on the need for growth to fund the public sector rescue.
Unsurprising to see acquisitions in the private provider sector: Spire Healthcare have bought primary care grouping the Doctors Clinic Group (providers of occupational health services to more than 700 corporate clients and operators of 22 private GP clinics) for £12 million, The Times reports.
The Wellcome Institute's priorities and predictions for 2023 are worth a read.
Octogenarian attends Toulon hospital with First World War munition stuck up his arse. (The antique ordnance is understood to be recovering well.)
Thank you
You made it down this far? Well done! And thank you for supporting 'Cowper's Cut'. Merry Christmas, and a happy and healthy 2023 to you and yours.