Cowper's Cut 242: Treasury Munchkins in 'specifically looking' at pensions shock, as an Alan Pandemic threatens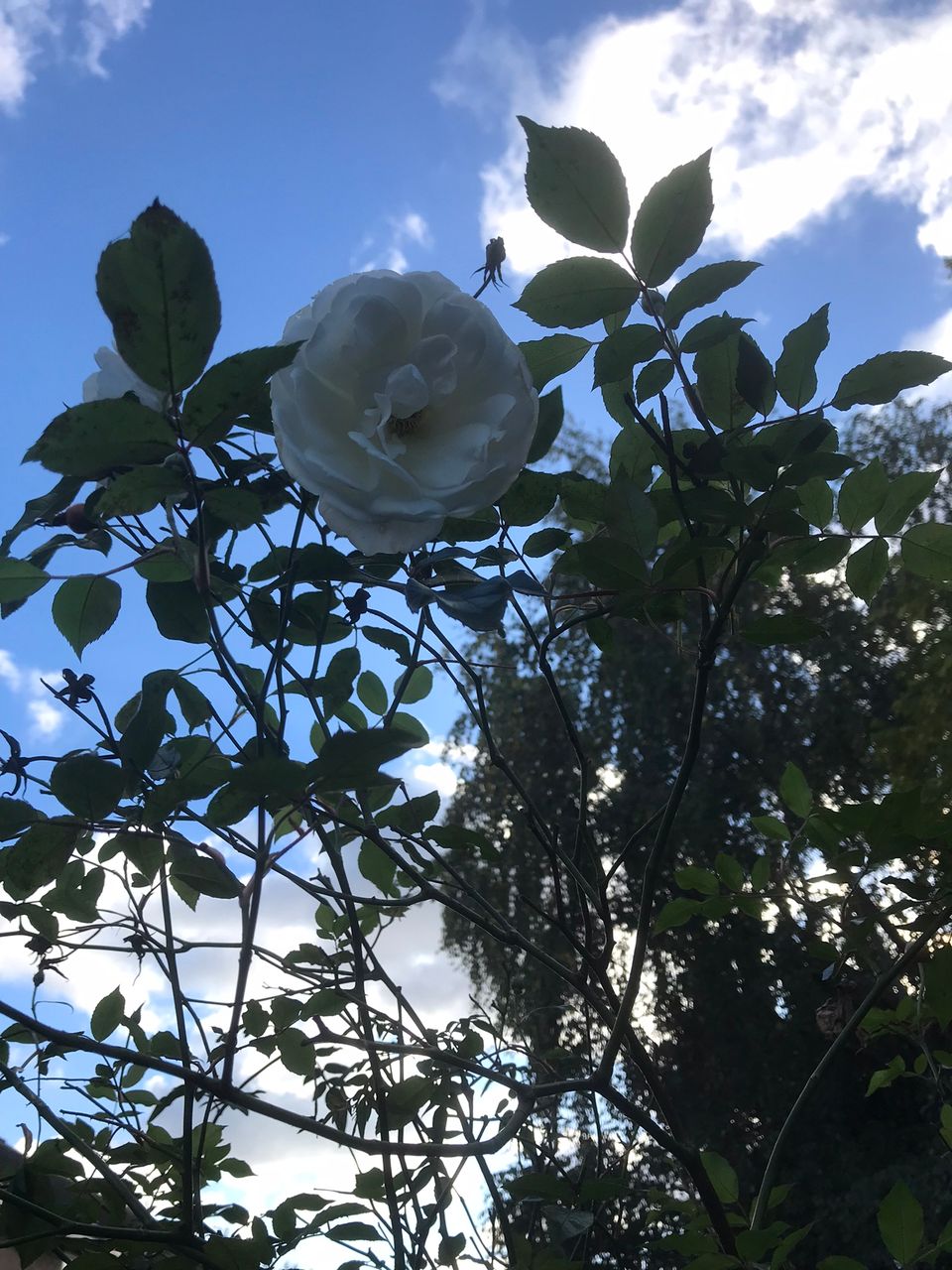 "The Prime Minister said significant progress had been made by the Government – with almost 30,000 more nurses recruited, the continued rollout of community diagnostic centres and the near-elimination of two year waits. But he said it will be a challenging winter".  PM's Official Spokesman
One of the most consequential things this week was the pre-briefing of the Royal College of Nursing strike vote counting. Surprise, surprise: a strong majority for industrial action will be announced early this week.
It remains to be seen whether the RCN (and potentially other healthcare trades unions) can learn the right lessons from the fiasco of the junior doctors dispute over new  contracts.
On the substantive issues of that dispute, there is little serious doubt that the junior doctors were, broadly speaking, right; and that now-Chancellor and then-Health Secretary Jeremy Hunt (guided by the long-debunked Fremantle BMJ paper on weekend mortality) was broadly wrong.
But both in the court of public opinion and in political reality, Mr Hunt won that fight easily. And the junior doctors lost. In his book 'Zero', Hunt rightly identifies this as his biggest error while Health Secretary.
Of course it helps to have the national media briefed and determined to be very much on your side, as Mr Hunt did. And the junior doctors' many and massive unforced errors, specifically on their plans to draw out the dispute while claiming to want to settle, were fatal to their credibility.
Polling suggests that industrial action is more popular with the public than is usually generally perceived, be that in rail or in health. These are, as ever with opinion polling, expressed preferences rather than revealed ones.
But. Strikers must still win the battle for public opinion. The RMT's Mick Lynch's popular and successful advocacy for striking rail workers benefited from media presenters' stupidity and laziness - but his success mainly comes down to his well-trained articulacy; grasp of detail; and message discipline.
Can the NHS's prospective strikers match that?
If they cannot, they risk making a bad situation worse, and handing the Government a populist advantage.
The missing half-billion extra funding
What a surprise it was to learn that precisely none of the £500,000 winter emergency fund promised in Dr Therese 'Tiz' Coffey's Conservative Party conference speech has been made available.
It's not going to do any real good this winter, since we know that extra winter money needs to be in place many months beforehand to be spent effectively.
Maybe it'll help a bit with May-July 2023's winter pressures.
The fiscal drag race
This is particularly interesting timing, as The Times (PM Rishi 'The Brand' Sunak's national newspaper briefee of choice, as 'Cut' readers will remember from his fights with Boris Johnson and Sajid Javid over the Health And Care Levy 1p NI rise) has had this authoritative-looking briefing about Mr Sunak's and Chancellor Jeremy Hunt's fiscal plans for the Autumn Statement.
The Hunt/Sunak main game is, as I suggested two weeks back, the mother of all fiscal drag acts: "stealthy tax rises (fiscal drag of longer maintaining tax thresholds for the win)".
The Financial Times has this useful interactive piece on the maths and the options.
The accompanying Times piece briefs that the Hunt/Sunak Fiscal Drag Duo are set to impose a 2% public sector pay cap for 2023-24.
Given the height of current inflation, this is sure to drive more senior NHS staff getting near to retirement into early retirement, to take advantage of the pension boost offered by this September's inflation figure.
Statement of the obvious alert: the NHS can ill afford to lose its most experienced staff in this way.
The Sunday Times had this puff piece about Restoration-faced austerity-bringer and former Chancellor George Osborne, who is apparently now advising Jeremy Hunt. This article claimed that "they (Hunt and Sunak) may also launch a stealth raid on pensions by freezing the lifetime allowance for a further two years" - clearly, this will exacerbate the existing problem of reduction of the NHS backlog, if correct.
The politics of all of this are quite lively. As Chancellor, Mr Hunt ascends to chair of the Cabinet's internal Home Affairs Committee.
PAC session
On Thursday, the Commons Public Accounts Committee heard evidence from NHS England and the Department For Health But Social Care.
Its topic was 'Will the NHS new services  commissioning framework for ICSs improve outcomes in population health and healthcare, and tackle record waits & backlogs?'
It would be unfair to claim that we learned a great deal from this session.
Uber-belated pensions shift?
Josephine Cumbo of the Financial Times (one of the key sources on pensions issues) spotted an exchange in the Commons between Labour's Chris Bryant and Guy Opperman of the DWP team.
Our beloved old mates the Treasury Munchkins are "specifically looking at the high earners situation of pensions", Mr Opperman said.
Even re-appointed SOS Steve 'The Banker' Barclay picked up on this at Commons Health Questions, telling the House that "pensions are an important issue, and I shall be meeting the Chancellor later today".
So that's nice.
The Treasury Munchkins have been "specifically looking" at this for the past three Health Secretaries, though. You can almost hear the Treasury Munchkin commentary:  'oooh, look: senior NHS staff aren't taking on extra work because it actually costs them money to do so. Isn't that interesting?'
And the Munchkins are now much more revenue-hungry than ever, following the wild success of Trussonomics blowing a £40 billion revenue hole in the Government's income.
See also Steve Barclay (our recycled Number Two of the aforementioned past three) likely to return to his default setting of trying to be 'Treasury hard-man'.
All unpromising auguries, I think.
About that backlog
So, how are the 'ambitions' for elective recovery coming along?
The predictions on performance are really quite ugly.
The FT's John Burn-Murdoch presents more data about the UK's comparative performance on access to healthcare against European nations.
He concludes that "the international perspective is striking. Over the past year, one in six UK adults has had a pressing need for medical examination or treatment and been unable to get access, with almost half of these cases due to the length of waiting lists. This is the highest figure out of 36 European countries and almost triple the EU average".
Excess deaths 17% up on the five-year average
The issue of excess deaths
The British Heart Foundation's latest report is press-released under the title 'extreme heart care disruption linked to 30,000 excess deaths involving heart disease'.
It finds that "Since the pandemic began, there have been just over 30,000 excess deaths involving heart disease - on average over 230 additional deaths a week above expected heart disease death rates.

"Heart disease is among the most prominent diseases involved in the high numbers of excess deaths since the start of the pandemic, the analysis shows ... Latest figures show that average ambulance response times for suspected heart attacks have risen to 48 minutes in England against a target of 18 minutes, while the vast backlog of time-sensitive cardiac care has grown by almost 50 per cent since the pandemic began to nearly 350,000 people".
The following Twitter thread's explanation of these excess deaths numbers, and the likely causal and correlated circumstances associated, is worth a minute of your time:
On the issue of really understanding NHS performance problems, the Health Foundation's new piece on ambulance waiting times is a key read.
Bill's back
Health Service Journal's Henry Anderson spotted that Bill Morgan, former special advisor to dear old Lord Lansley and his 2012 comical nonsense legislation, is back on the scene as PM Rishi 'The Brand' Sunak's health special advisor.
Bill can afford to take this risk, being now comfortable financially after the Incisive Health agency that he set up with Mike Birtwistle, was sold for £13.6 million. He is an affable and bright guy, who will be an addition to the scene.
Henry's story also notes that Bill was briefly special political advisor to Steve 'The Banker' Barclay in his first take as SOS. And it summarises that The Banker "has hired a five-strong team of special political advisers (who) include chief of staff Iain Carter, who ran Liz Truss' leadership campaign and then served as director of political strategy at Number 10.
"Also moving to the department are Policy Exchange's head of health and social care Robert Ede, former Daily Express political editor Macer Hall, public affairs consultant Lionel Zetter, and former journalist and Conservative councillor Clarence Mitchell".
New Health Select Committee chair
Steve Brine was elected the new Health Select Committee chair. His victory statement notes that "the ability of the health and social care sectors to continue to deliver for patients is a key priority for this committee, particularly how to deal with the backlog caused by the pandemic and the need to recruit a workforce now that's capable of meeting future demand …
"Despite spending vast sums on health, we fail to reap the rewards in better outcomes. We need to understand why and to press the government about getting better value for our money".
Mr Brine's candidate statement can be found here.
Oh Karol
You can't keep a good bullshitter down - and as this piece in The Boris Johnson Fanzine by 'Positive Professor' and bankrupt Rutherford Health's founder Karol Sikora proves, you can't keep a bad one down either.
One must have a heart of stone not to laugh, as Professor Positive asserts without any shred of evidence that "it is heresy to even mention the word "private" in any capacity and many think  those that do must be silenced ... the private health industry should be appreciated for its contribution and potential to help clear the devastating lockdown backlogs".
To the considerable surprise of absolutely nobody familiar with Professor Sikora's oeuvre, this claim is bullshit from soup to nuts. The RTT backlog of 7 million was already 4.4  million long before the pandemic.
The Alan comeback: 'I'm A Cryptocurrency - Get Me Out Of Here!' special edition
If I'm honest, which is sometimes, there could be said to be a bit too much Alan coverage this week. If 'Cut' were a sensationalist publication (which, thank the Lord, it's not, sir!), we might almost call it an Alan pandemic.
Then again, can we ever really have too much of a good thing?
And would any of us truly want to be vaccinated against The People's Partridge?
Everyone's favourite arse-groping former Health Secretary has been even less shy of the limelight in any way, shape or form than usual these past seven days.
Guesting on ITV's 'I'm A Celebrity ...' instead of standing to be Treasury Select Committee chair has to be the most Alan thing of all time.
Losing the party whip for becoming a Celebrity (as trailblazer Nadine Dorries did, a decade ago) is just a minor detail for Our Hero.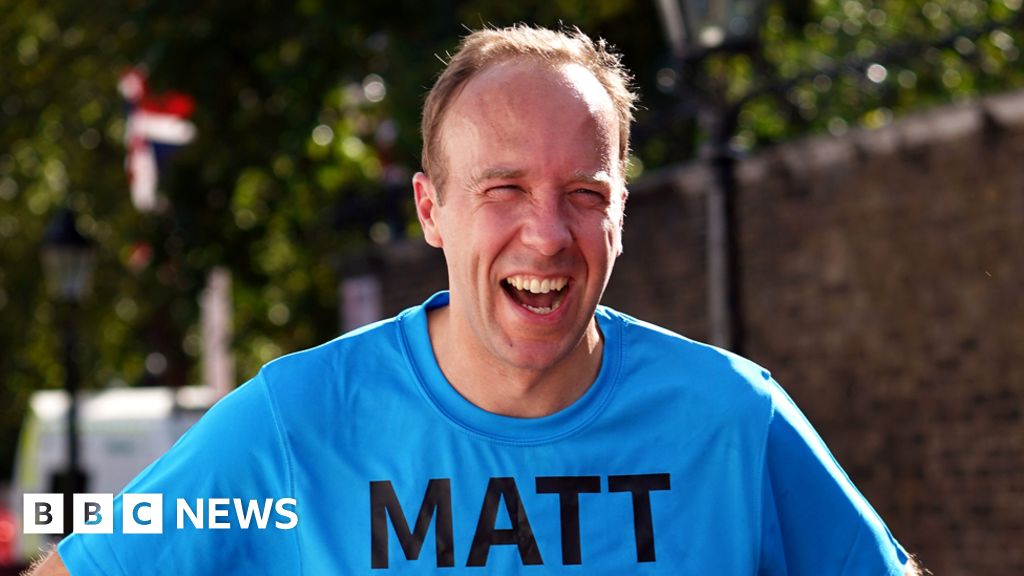 The People's Partridge never, ever lets us down.
Alan is the Norma Desmond of Tory MPs: he IS big, it's the Parliamentary party that's gotten small.

"Knowing me, Matt Hancock; knowing you, the jungle: a-ha!"
Brilliantly, The People's Partridge wrote this article for his amigos at The Sun about his real reasons for taking hundreds of thousands of pounds to do a high-profile reality TV show.
He claims to be doing it to raise awareness about dsyslexia, by which he was affected.
Ahem.
It is simultaneously possible for a person to overcome and campaign about dyslexia, and for that to be admirable; and for that person also to be a bit of a lying arsehole.
Alan's doing 'I'm A Celebrity' to raise awareness of Alan, not of dyslexia.
We learned from this Times piece that Alan apparently sought to censor celebrity author and former junior doctor Adam Kay's Tweets: "every time Kay criticised his delay in locking down or protection of care homes, Hancock would text him privately asking him to retract it. "Grateful if you could remove that tweet," said one typical message to Kay at the height of the Covid deaths, who wrote in his book, "the ghouls in charge seemed more concerned with their own appearances and legacies"."
Did I mention that Alan is also now A Serious Author?
'With Isabel Oakeshott'. OFC.
How the hell did they hit on such a bad title for Alan's magnum opus? Should've called it the obvious thing:
"A-ha!"d Times
Although 'The Unbearable Triteness Of Alan' (with apologies to Milan Kundera) would also have done, at a push.
Wouldn't it be meta- if some TV channel offers Alan his own chat-show, now he's 'a celebrity' (sic)? While we're doing titles, 'Hancock's Half-Hour' has a certain ring to it.

Cronyvirus and Coronamillions update

The Sun has this magnificent tale about the Government setting up a 'Dragon's Den'-type competition to discover the best way to get rid of excess pandemic PPE. Sadly, it's not clear whether there are bonus points or incentives offered for the disposal of PPE acquired via the VIP fast-lane.
Maybe if people also offer to shred the relevant invoices and receipts?
In this context, it's also worth looking at this FT piece on recycling facemasks and single-use plastics.
Recommended and required reading
The Banker's former SpAd Leon Emirali wrote something flattering about him on ConHome: not really recommended or required, but contains comic bathos.
Chris Ham reports the death of Professor John Yates, a true pioneer of NHS data publication and use.