Cowper's Cut 243: Steve 'The Banker' Barclay unwittingly invokes Moore's Law in the shadow of the Hunt Budget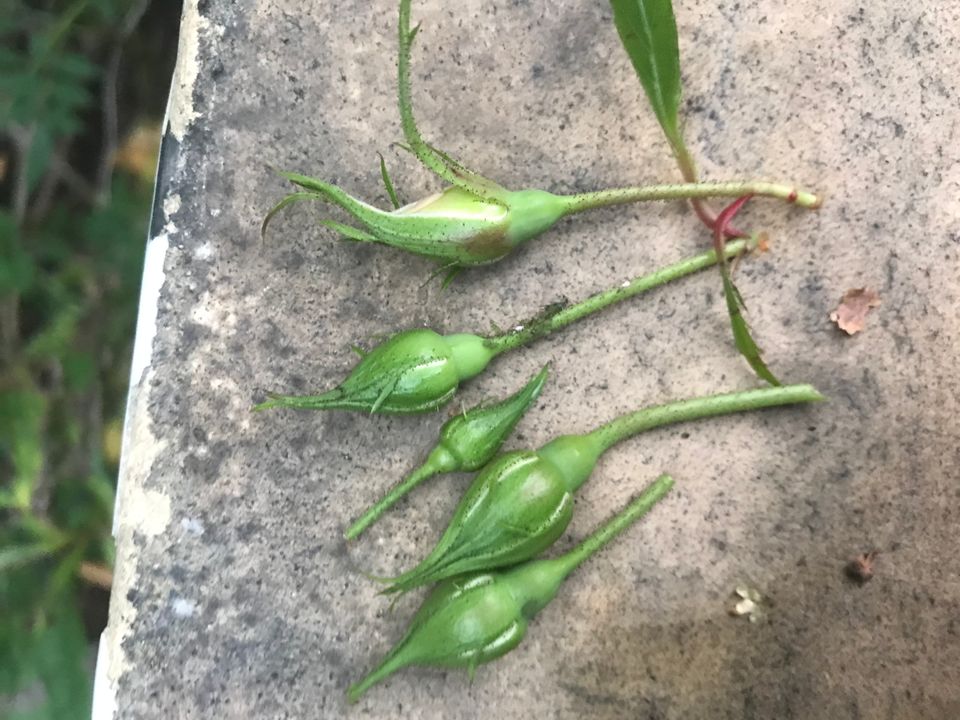 "Most of all, I am looking forward to being myself."
Former Health Secretary Matt Hancock MP, on his appearing on 'I'm A Celebrity ... Get Me Out Of Here!'
"I think eating testicles in the jungle is literally the only job in the world that's worse than mine."
Chancellor Jeremy Hunt on Matt Hancock MP appearing on 'I'm A Celebrity ... Get Me Out Of Here!'
As surely as day follows night, the NHS's latest RTT backlog list of people awaiting treatment moved up by a further 100,000, to 7.1 million.
The backlog data is enormously ugly, if not unexpectedly so.
As the Nuffield Trust/Health Foundation QualityWatch analysis points out,
Emergency care performance continues to deteriorate, with A&E waiting times in October 2022 being the worst on record. 31% of attendees waited over 4 hours before being discharged or admitted.
A record number of people, over 150,000, waited over 4 hours between a decision to admit them through A&E, and being admitted. A new record was also set for the number waiting over 12 hours.
The elective care backlog continues to grow beyond 7 million, with month-on-month increases in the waiting list.
Progress has stalled in reducing the number of people waiting over 18 months to start treatment, meaning the target of eliminating such waits by April is very unlikely to be met.
Ooops
Ooops.
The Daily Mail ran a reasonable piece of analysis of the performance problems. Similarly, The Guardian has this decent piece on delayed discharges to rehab and/or social care.
NHS England's Pollyanna-Micawber correspondent Dame Chris Hopson tried to put as positive a gloss on matter as possible:
This didn't really help.
Thursday's Financial Statement is going to throw the blatant absence of any real plan to address the backlog and performance problems into yet sharper relief. That will put the use-value of NHS England back on the top of the agenda.
The data day
NHS performance has been in broader consideration, with the latest ONS analysis looking at Covid19 impacts, as below:
Dr Duncan Robertson presents important data from the latest Independent Sage report in the following Twitter thread:
Things really are in quite a bit of a mess.
RCN strike ballot for action
Last week, I described the near-certain media and political pitfalls set to face the nurses' trades unions once their members vote for industrial action, as they indeed have done.
The Government, through its entirely politically impartial Department For Health But Social Care, issued its early salvos, which are predictable.
Nursing expert Professor Alison Leary offers some useful context on them below:
Whether the nurses' leadership can get their communications right will be (as I said last week) the defining issue of this industrial action.
We shall see. It's certainly worth re-reading Dr Agnes Arnold-Foster's piece for Tribune about nurses' roles in past industrial action.
Hunting the Hunt Budget
A few weeks ago, I observed that Chancellor Hunt will have to do most of what he is going to have to do on Thursday using fiscal drag.
This is less because I am a political genius; and more because most voters do not understand fiscal drag at all. If they've heard the term, they probably reckon that it's what RuPaul spends on shoes, wigs, make-up and costumes.
The Financial Times' Chris Giles and Jim Pickard have this useful piece about the austerity 2.0 briefings so far.
Delightfully, all of the above isn't all of everything we have seen in the weak media econo-political briefings this week.
The Banker's Implication
Re-tread Health But Social Care Secretary Steve 'The Banker' Barclay's not been left out of the media briefing frenzy these past seven days.
The Banker's Implication is that the 40 new hospitals by 2030, fixed in the 2019 manifesto, is wildly unrealistic nonsense. (No, I've no idea whatsoever from where he might have got that idea.)
His Times-briefed piece says that "Barclay is understood to be considering where else he might find savings, with possible options including Sajid Javid's Office for Health Improvement and Disparities, the UK Health Security Agency and a £4 billion increase in funding for fixing crumbling buildings and improving IT".
[Waves bye-bye to 40 new hospitals. Even the Evening Standard has noticed.]
The Banker's leak and (John) Moore's Law
It's been a long time since such a thing happened, but The Banker's leak to The Sunday Times that he thinks the NHS does not need an increase in funding is not actually original.
It's an example of Moore's Law.
When many of us hear of Moore's Law, we think of the computing processor power original proposed by Gordon Moore, way back in 1965. But The Banker is invoking a different kind of Moore's Law.
John Moore's Law, to be precise.
John Moore was one of the 'smoothies' admired by and appointed to Cabinet by Margaret Thatcher. He is also the last relevant minister to suggest (as The Banker is doing) that the NHS does not need more Euros.
Mr Moore was a strong proponent of actual NHS privatisation, as his Cabinet career reveals.  (He was also a more interesting character than you might think, as this piece reveals.)
I say we will have no more money
Economic protestantism is evidently back in the political ascendancy, as the NHS England's HSJ-revealed tight crackdown on spending limits without permission reveals.
Evidently, these spending caps on what can be done without the involvement of the reassuring fiscal genius of NHSE will make every decision a good and wise one.
Ahem.
Cronyvirus and Coronamillions update
Following our coverage of last week's Sun revelations that there is a 'Great British Burn-Off' in prospect for the Government's and DHBSC's vastly over-bought PPE, this week the Mirror revealed that "the Government is still spending millions of pounds each week to store 13.2 billion items of unused PPE ...
"7.4 billion masks, gowns, gloves and other items which are being stored in warehouses in the UK - at a cost of £2.2 million a week. In March, it was estimated 15 billion items were in storage - with 10% of that figure still in China waiting to be shipped".
The Alan comeback
Oh God.
How long have you got?
How long have I got?
"Survival in the jungle is a good metaphor for the world I work in", The People's Partridge told a grateful nation in one of his promo clips.
Mmmmmm.
If not mmmmmmmmmmmmmmm.
Mr Hancock has written to constituents who have contacted his office about his absence without leave from his MP duties, replying, "there are many ways to do the job of being an MP. Whether I'm in camp for one day or three weeks, there are very few places people will be able to see a politician as they really are and where politicians can speak candidly to the nation".
A-ha.
It's a 'This Is Me' thing for Alan.
I think it's wildly obvious that I don't value Alan's abject barrel-scraping career comeback attempt. I think it's just as evident that I think the bloke is an abject fundament of a human being.
Equally, I can recognise that there is an intrinsic and nasty bullying aspect to the set-up of IACGMOOH. So I'm not watching it.
Bear-baiting was a thing in its time, five hundred years ago.
Bear-baiting isn't how the politics of the early 21st century should deal with its turds and onanists.
Not even if the individuals in question happen to be as much of a turd and onanist as Alan - whose advocacy for dyslexic people, which I mentioned last week, has been conspicuously absent from his participation in the broadcast - has proven to be in 'the real world' of The Jungle.
Alan's search for forgiveness

I even stand by the above comment, when seeing that Alan claimed to be doing IACGMOOH not for the £400,000 fee, but for "a bit for forgiveness".
The person whose forgiveness Alan genuinely seeks is his one true love, and that is Alan.
Reality-televised 'forgiveness' won't make any difference anywhere else.
Palantir update
IT firm Palantir (on whose health advisory board I am paid to sit) has been in the media this week. HSJ reports that to help address the big old elective backlog, NHS England is ordering its impending mergee NHS Digital "to use Palantir's Foundry platform to collect data about patients' admission, inpatient, discharge and outpatient activity at acute hospitals.
"Identifiable data such as patients' NHS numbers, date of birth, and postcode will be collected through Palantir's software. Patients cannot opt out of having their data collected".
Nick Carding's piece adds that "NHS Digital's Caldicott Guardian – who is meant to safeguard use of data – has identified "risks" in the pilot and said it needs additional work before it can meet confidentiality requirements".
The sharp-eyed Rob Knott spots that:
From Twitter to Mastodon
Those of you who make it this far: well done!
This is just to let you know that I'm no longer really posting on Twitter, since its acquisition by the fundamentally-unsuitable Elon Musk.
Clearly, as the links here show, I'll still need to read it, but generating free content for a firm run by a buffoon isn't my preferred option.
So I've moved to the decentralised, somewhat clunky new environment of Mastodon, where I can be found as @HPIAndyCowper@Mastodon.online. You sign up to a server - that is the second @ section of your username; thereafter it's reasonably recognisable.
Mastodon is yet to acquire the critical mass to become a significant alternative to Twitter, but it might. Certainly, I'm not alone in having found that the user experience of Twitter has deteriorated over several years now, with inaccurate and interfering algorithms, and lousy-to-no moderation of abuse and harassment: Elon Musk's ownership is likely to further hasten its decline.
Come and say hello, if you get there.
Recommended and required reading
Excellent BMJ piece on how failing IT infrastructure is undermining safe healthcare in the NHS.
The Health Foundation's Adam Briggs has this thoughtful offering for The Banker.
Marina Hyde's Alan put-down is just majestic.
Engage Britain have this decent piece on social care.
We all need a laugh in these bleak times, and the owners of Excel trying to sue their insurers for lost profits while the venue was rented out to be a Nightingale PR stunt, sorry, hospital provides just that.