Cowper's Cut 241: Tiz was, as The Banker returns amid Sunak attack - "mistakes were made"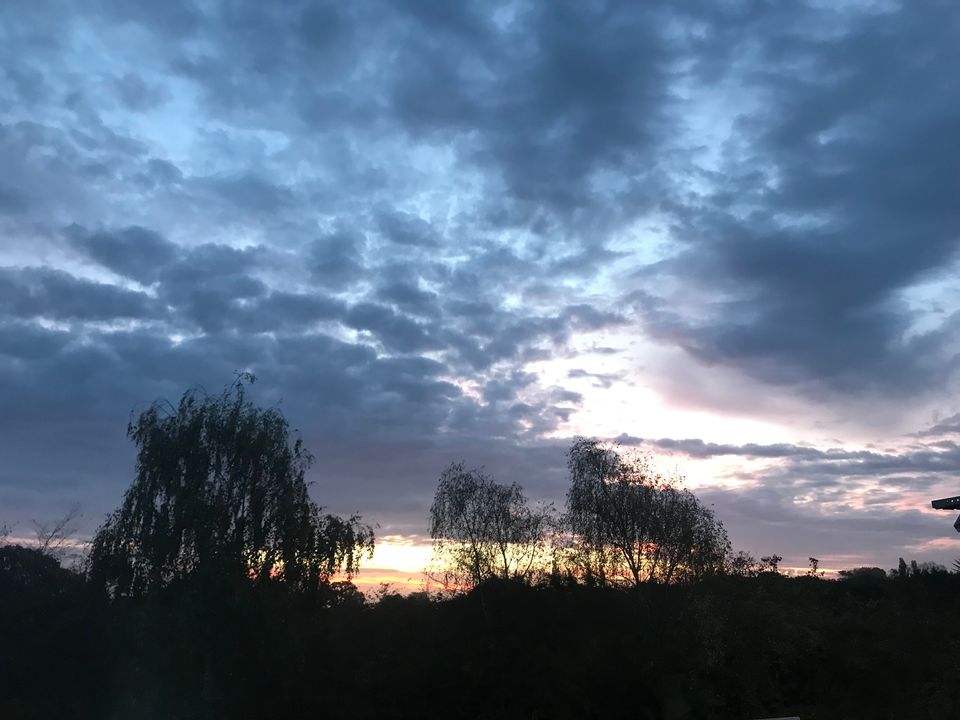 The Q4 2022 leader of the Conservative And Unionist Party -  and so this year's third Prime Minister of the United Kingdom - is small but perfectly-formed former Chancellor Rishi Sunak. Hurrah!
His filmed acceptance speech clip saw Mr Sunak focus his delivery and gaze about a metre to the right of the camera. The effect of this was in no way android-like or weird.
This was the second Conservative coronation leadership event of the past decade. The first, which brought us Theresa May's tenure, offers scant reasons for optimism.
That's showbiz, Liz
On Tuesday morning, the awkward, twisted wooden thing put out the door of 10 Downing Street was joined by the other awkward, twisted wooden thing put out the door of 10 Downing Street.
Liz Truss' departing speech was a spectacular 'I was right about everything, you low-growth, daring-free fools!' endeavour.
It wouldn't have been right if Ms Truss had left us without one such final moment of self-ignorant imbecility to savour. Delivery, delivery, delivery, in other words.
Deputy PM and Secretary Of State For Health But Social Care Dr Therese 'Tiz' Coffey gave her a big clap, anyway.
"Mistakes were made": Sunak starts as PM
Mr Sunak's first Prime Ministerial speech attempted to argue two heroic things: that Liz Truss was trying to do the right thing, but alas "mistakes were made"; and that the 2019 General Election victory mandate was Conservative Party's rather than then-PM Boris Johnson's. Time will tell how Mr Johnson (the narcissist's narcissist) responds to that second concept.
"Mistakes were made". Using the passive voice in this way is always a massive tell, and not a tell of good things.
Sunak added a vow to "place economic stability and confidence at the heart of this government's agenda. This will mean difficult decisions to come ... This government will have integrity, professionalism and accountability at every level".
PM Sunak's promises of "integrity, professionalism and accountability" throw pretty blatant shade at both the Truss and Johnson administrations: ironic, given how loyally Mr Sunak served the latter until its bitter end.
He also promised "a stronger NHS", which is going to take some doing
About Rishi Sunak
"We inherited a bunch of formulas from the Labour Party that shoved all the funding into deprived urban areas. That needed to be undone. I started the work of undoing that."
Rishi Sunak to Tory activists, Tunbridge Wells, 5 August 2022
It is perhaps stating the obvious, but his voting record shows that for all the professinalism of his presentation, Rishi 'The Brand' Sunak is very much on the right wing of the Conservative And Unionist Party. (Interestingly, Mr Sunak actually gave his party's full title in his PM acceptance speech: it is rarely used in our post-Brexit times, for obvious reasons.)
A famous interview with The Spectator from August saw Mr Sunak burnish his lockdown sceptic credentials. He told Fraser Nelson that a cost-benefit calculation of lockdowns (a basic requirement for almost every public health intervention) was never made: "I wasn't allowed to talk about the trade-off ... the script was not to ever acknowledge them. The script was: oh, there's no trade-off, because doing this for our health is good for the economy".
Sunak claimed that he pursued the debate internally in the heart of Government. "I felt like no one talked ... we didn't talk at all about missed [doctor's] appointments, or the backlog building in the NHS in a massive way. That was never part of it".
He also claimed that when he raised such concerns, "those meetings were literally me around that table, just fighting. It was incredibly uncomfortable every single time".
This Spectator interview/feature concludes that "Sunak doesn't argue that lockdown was a mistake – just that the many downsides in health, the economy and society in general could have been mitigated if they had been openly discussed".
The public has spoken: Mr Sunak needs to pay NHS staff more
It was entertaining that for one of his first public semi-walkabout events, Mr Sunak chose Croydon University Hospital: its most recent finance report states that "Croydon Health Service submitted a 22/23 breakeven plan including an in year CIP programme of £17.2m (4.5%) of which the full year effect is £22.6m (6.0%). As at M4 the Trust is reporting a year-to- date deficit of £5m against a plan of £4.4m deficit".
This isn't terribly un-typical. The NHS is deep into 'Q4 Arrives, And Then A Financial Miracle Happens'-style magical thinking.
And Mr Sunak was told by Catherine Poole, the patient seen in the above clip, that "you need to pay them nurses more ... try harder!"
The Prime Minister replied with a promise to "take that away", which is obviously the autumn 2022 euphemism for 'hahahahaha, sod off'.
A delay to the Halloween Statement
Prominent in this week's list of Things That Are Not Surprising is the delay of a couple of weeks to the Autumn Statement. At the time of writing, the briefings to Lobby journalists suggest that NHS budgets alone will be protected.
However, the story is not that simple.
Health Service Journal's Henry Anderson reports on new inflation forecasts which will mean that the NHS faces real-terms budget cuts until 2025: a situation that Ban Zaranko of the Institute for Fiscal Studies describes as unprecedented since the 1950s.
Sue-Ellen Braverman
Mr Sunak's re-appointment of Sue-Ellen Braverman as Home Secretary, just days after Liz Truss had sacked Ms Braverman for leaking classified documents and then lying about it, does not thus far appear to be working out terribly well for him. Astonishing, I know.
The politics of the Braverman re-appointment are straightforward: red meat for the hardest-right bit of the Conservative And Unionist Party.
The problem for the new PM is that he has just promised an administration of  "integrity, professionalism and accountability". The Braverman re-appointment undercuts this sharply: nor does she seem like a learning-prone person.
It's conceivable that Sue-Ellen will have a greater shelf life than Bonfire Night guys, but if Mr Sunak has any political sense, then 'Penny for the Braverman?' might not be a bad bet for the next candidate to be toasty-warm.
Tiz was
NHS and Department For Health But Social Care staff will have been peppering every document and email this week with celebratory Oxford commas, to mark the re-homing of unprescribed-antibiotic-promoting buffoon Dr Therese 'Tiz' Coffey to DEFRA in Mr Sunak's first Cabinet re-shuffle of 2022.
However, we discover that Dr Tiz has told her new home at DEFRA that she is no longer an enemy of punctuation. This is disappointing: her objection to the Oxford comma was her entire political personality. (Well, that and spreading un-prescribed antibiotics, which will probably go down fine in her new portfolio: it does promote growth in animals.)
The achievements and legacy of Dr Therese Coffey as Secretary Of State For Health But Social Care: an appreciation
The Banker is back
The down-side of Dr Tiz's departure, of course, is that the spectacularly ineffectual Steve 'The Banker' Barclay is back again in the political tepid seat. just in time for the worsening of the perma-crisis. He seems to have lost the top third of his head in the above photoraph, but that's no problem, given that he wasn't using it.
My summary of The Banker's first underwhelming era is here.
You can suffer through his Policy Exchange speech again via the above link, if you are of a masochistic bent.
Will Quince and Neil O'Brien are both re-appointed; former health ministers Carolyn Johnson and Helen Whateley also return.
New Commons Health Select Committee chair
Now that former chair Jeremy Hunt has become The Unsackable Chancellor, it seemed briefly that Winchester MP Steve Brine would be taking over.
Brine was nominated by some sensible Tories (and some less sensible ones), as well as by Julie Elliott, Jim Shannon, Valerie Vaz and Munira Wilson from opposing parties.
Nominations close on Tuesday, but over this weekend, Newton Abbot MP Anne Marie Morris decided to throw hear hat into the ring too. She is nominated by some proper Tory right-wing backwoodsfolk (Sir Edward Leigh, Lee Anderson, Harriett Baldwin, Henry Smith, Bim Afolami, Jack Lopresti, Sir Gary Streeter, Richard Drax, Mr John Baron, Andrew Bridgen, Sir Iain Duncan Smith is scarcely a reason-heavy group); as well as by David Lammy, Ian Mearns and Dame Meg Hillier from opposing parties.
FIGHT! FIGHT! FIGHT! FIGHT! FIGHT!
EveryGrifter re-brands
Oh good. Our old merch-vending amigos, the commercial EveryGrifter team, are clearly metastatising.
I honestly couldn't say which group of people I detest more: EveryGrifter; or the members of the Stupid Enough To Give EveryGrifter Money Community.
There is, at least, a certain rat-like cunning to EveryGrifter's 'activism' cash-hungry venality.
But to actually fall for it, and to give them money ...
"Buy my merch! They're privatising the NHS! Buy my merch!"
Is that how you do it?
Database reprieve
There was a rare bit of good news this week, as the Covid19 vaccines research database of public volunteers managed to be un-cancelled, as The Times reported.
There's not much thoroughly good news about, but this is some.
Streeting: NHS not the envy of the world
At the Westminster Press Gallery lunch last week, Labour's health lead Wes Streeting stated the obvious fact that the NHS is not the envy of the world.
The Guardian reported that Streeting told journalists, "you won't hear me pretend that the NHS is great, that somehow the timeliness and quality of NHS care, which is currently appalling, is the envy of the world, because patients know it isn't true and NHS staff know it isn't true."
"The economic backdrop is more challenging and the NHS is facing the biggest challenge in its history ... it is not the funding model that is broken, it is the model of care. We have a healthcare service that does late diagnosis, being more urgent and more expensive treatment. It should be the other way round."
Streeting also said that the "interests of patients must always come ahead of the interests of providers. I have no truck with producer interests, no matter how much the BMA complains about my outrageous suggestion that patients should not have to wait on the phone at 8am to book appointments. I am the shop steward for patients".
He's smart, Streeting. Tone and balance are both right. Now there's just the small matter of winning a working Commons majority, and doing something about it.
The Alan comeback
There has been some desperately unfair comment about how The People's Partridge was 'blanked' by new-PM-to-be Sunak in the above footage.
That just shows most such political interpreters' inexperience and naivety.
As ever, 'Cut' readers know the true picture: Alan's SAS training has worked so well that he can make himself invisible at will.
Urban camouflage, innit?
Alan also briefed The Times and Bloomberg that he has been asked by Tory MP colleagues to stand for Treasury select committee chair. An ally of Alan's (one who occupies the same black polo-neck jumper and pair of shoes) told The Times, "people have suggested to Matt that he should do it as he's the best person to go toe-to-toe with the Governor (of the Bank of England). Matt's flattered and given his economic background he's naturally interested."
Mmmmmmmmm. Alan playing footsie with Andrew Bailey: will Gina be happy about this?
However, if we look at the Treasury select committee's actual nominations page, The People's Partridge is again invisible.
SAS training is a mighty thing.
Recommended and required reading
Toby Nangle's piece on productivity in public services is a fine read.
Policy Exchange have a new document on 'Balancing The Books', with Big Thoughts about health but social care.
The NHS in Scotland is also having a fairly tough time.
The Boris Johnson Fanzine reports on new work from the IFS suggesting that clearing the NHS backlogs will not bring older people back in to the UK labour market.
A BUPA blooper: the former British United Provident Association's habit of neglecting to settle its bills (which I think HSJ previously highlighted) hits the national news.
GP Ed Turnham highlights the latest stage of delay in giving adults access online to their GP records: another triumphant bit of legacy for NHS Digital and NHS Kiss.