Cowper's Cut 233: Only urgent hackathons of a Blockbuster service in an age of Netflix to abolish the Health And Care Levy while reallocating its £13 billion revenue and cutting NHS bureaucracy with flat-pack hospitals can save us now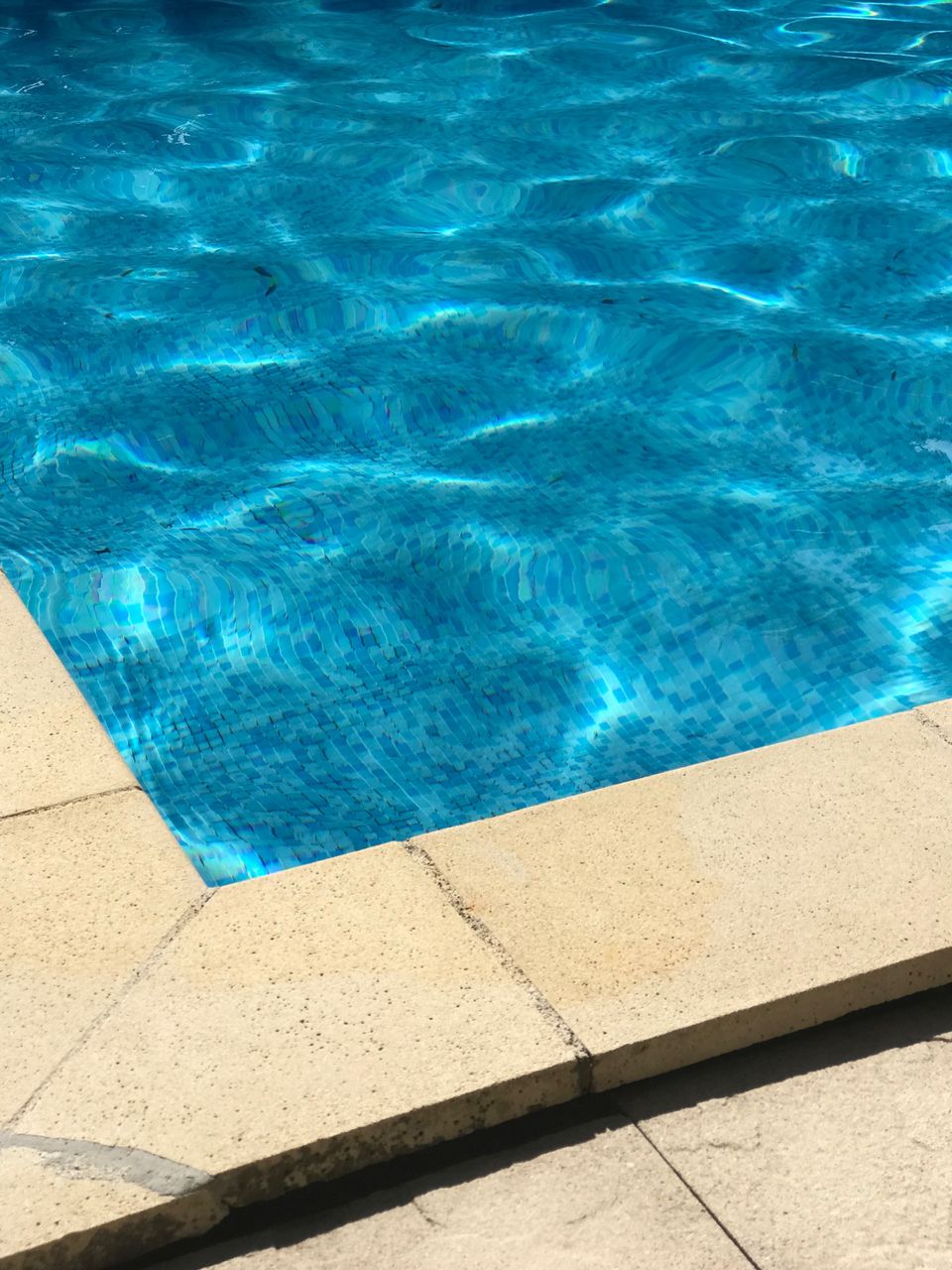 "Things must change and they will change on my watch. I will not duck the difficult decisions or hide behind an alphabet soup of quangos."
Liz Truss, The Sun, 1 September 2022
"She instinctively believes that the state has a greater propensity to do harm than to do good ... I suspect we are about to bear witness to the most radical British Prime Minister in over a century."
Institute for Economic Affairs director-general Mark Littlewood on his long-time friend Liz Truss, Telegraph, 3 September 2022
"Without boosting the economy, the UK will not have the money to spend on the NHS."
Liz Truss, Sunday With Laura Kuenssberg, 3 September 2022
Ooops.
Well, I did write here a few weeks back that Liz 'Surgical' Truss was the 'Continuity Johnson' candidate.
She has emulated the soon-to-be-ex-PM's fate by ducking a major BBC News interview with Nick Robinson, just as Mr Johnson did with Andrew Neil.
Perhaps in this spirit, she's going to hide in a fridge for an encore?
Public First have collated all of La Surgical's stated policy positions during the leadership race on this document. This is likely to prove a useful tool.
Taking part on the BBC's new Sunday With Laura Kuenssberg show, Ms Truss was quizzed on her plans for the NHS. Hugh Pym reported that "Truss said if she wins the Tory leadership election tomorrow to become prime minister on Tuesday, a key priority of her administration will be primary care and GP appointments.
"She said this was "absolutely critical and very difficult at the moment". That is a different emphasis to past health ministers - who have said cutting ambulance handover delays is the main focus this winter.
"Liz Truss did say waiting times for hospital treatment would come down and she would ask her health secretary to come up with a clear plan of how to achieve that."
Ms Truss stands ready to make Conservatives grate again.
The Banker's swansong
There is a near-genius to bovine Steve 'The Banker' Barclay that makes me suspect he is part of a new Chris Morris project.
The Banker gave a speech to Policy Exchange on 'Winter and beyond - the future of the NHS' this week.
It was Not Good At All.
The Banker also ordered the NHS to stop doing something that it's not doing: spending significant sums on management consultants. The Telegraph's compliant Daniel Martin was briefed that The Banker has ordered the NHS told "to free up money for front-line services by cutting the amount they spend on management consultants by as much as 80 per cent.
"The Health Secretary has written to NHS England and other national health bodies to order them to cut their spending by at least 20 per cent - saving taxpayers £170 million.
"He has urged them to increase the amount they save on "consultancy, professional spend and labour contracts" if they can."
The "if they can" here is unadulterated bathos.
The letter from DHBSC finance chiefs warns that The Banker "sees 20 per cent as a clear minimum level of saving, but feels there will be many instances where this could go further – often 80 per cent - and is clear that he may wish to increase the ambition in the light of that work".
Ah: he feels that an 80 per cent saving is there for the taking. No evidence: just 'feels'. The Banker's bringing truthiness back, in a big way, which is adorable.
Firstly, the Telegraph report linked in this piece as implied justification actually details DHSC's spending on management consultants, largely linked to the pandemic. There is, in the real world, a £42 million management consultancy contract let by NHS England to help the nascent ICSs explore the best ways to reduce the backlog, but I rather doubt that The Banker is going to arrest this one.
Indeed, a cynic (were such a person to exist, Heaven forfend!) might point to the fact that wholly-owned Department For Health But Social Care agency Test And Trace spent £450 million on management consultancy.
It seems that erstwhile newspaper and Boris Johnson fanzine the Telegraph is reinventing itself as an anhydrously witty performance art project.
Not to be outdone, The Times reports that the 6.7 million and rising NHS RTT elective backlog will be bust by the NHS app. Did Alan's career die in vain?
We are definitely going to miss The Banker. I'm told by someone who was in a position to know that a newly-appointed Barclay came up with some crackpot idea (unspecified), and was told by his DHSC minders that he couldn't do it. Apparently, he lost it and was shouting, "WHAT DO YOU MEAN, I CAN'T DO IT? BUT I'M THE SECRETARY OF STATE!"
The speech
Pre-briefed to The Times' Chris Smyth, The Banker "demands that the NHS make use of "flat pack" hospitals as part of the government's promise to build 40 more, arguing that doing so will be cheaper and will allow standardisation of care".
Which sounds terrific. There is only one slight problem: "flat pack" hospitals do not exist. This may be a reference to this 2018 media briefing about modular construction, but it is unclear whether any have since been built.
What was briefed vs. what was said
You'd think that national health journalists might notice after the Javid 'future of the NHS' speech, the Messenger Review launch and yet again with this speech that they get briefed 'strong lines' to write up, which are then not substantiated by the speech/announcement/review.
But no: they keep on falling for it. Sigh.
So The Banker told the Telegraph and Times the NHS would have to prioritise, and therefore de-prioritise to put the backlog first.
Except when asked by Telegraph briefee Laura Donnelly what was going to be de-prioritised, Barclay had no answer.
He likewise had no real comment to make on the newly-published NHS vacancy figures, up by 25% since the previous data (see below).
The Banker speechified about the importance of NHS integration with social care, but could tell another questioner nothing about how social care would be changed or helped to support faster hospital discharges for medically-well patients.
Having promised a crackdown on management consultancy spend, "I've noticed the NHS likes to hire McKinseys" was as far as Barclay went. Ahem. As procurement expert Rob Knott tweeted:
The verdict of policy expert of several decades' standing Tony Hockley was damning:
Towards a Tiz-led NHS?
The Times reported the latest briefing from Team Surgical that health is to be given to Suffolk Coastal MP Dr Therese Coffey.
It states that Dr Coffey has been extensively briefed on the health and care portfolio by cabinet secretary Simon Case and DHBSC permanent secretary Sir Chris Wormald. (Hopefully, she'll get over the latter experience in time.)
This report was corroborated by Channel Four News's health producer Mark Thompson:
Known as 'Tiz' to colleagues, according to this colourful Sunday Times profile by Charlotte Ivers, the karaoke-loving chemistry PhD Dr Coffey's voting record shows her to be a fairly right-wing Tory.
Her career started at confectioners Mars: as IT expert Rob Knott pointed out, a company which has (or at least declares) a distinctive and strong ethos:
She is not a very public figure; a practising Catholic; likes Muse and Ed Sheeran; and smokes cigars. Her love of Muse will be good preparation, given that she is about to become responsible for a high-profile portfolio that has been, in policy terms, a Supermassive Black Hole.
Dr Coffey comes across to me as not very bright in her media interviews, but few chemistry PhDs are genuinely thick. Perhaps she is simply bad at media interviews? If so, this will matter An Awful Lot: the NHS is not going to be out of the news any time soon. So watch out for signs of urgent media training.
Her current department (Work And Pensions) appears to have been relatively competently run administratively.
However, last month she was accused by the relevant select committee chair, Labour's Stephen Timms MP, of having "set out to minimise the evidence published by the department" by concealing a range of official reports on benefits.
Dr Coffey laid out her refusal to publish the information in this letter to that select committee.
This is an ugly precedent to see potentially arriving at health and social care.
Meanwhile, back in the real world
There has been a massive jump in NHS vacancies, up from 105,000 in the last data. The latest release shows that there are 132,139 vacancies across the NHS, including 46,828 nurse vacancies. That is a more than 25% increase: almost 10% of the NHS workforce is missing.
The Sunday Times' Shaun Lintern could not resist a wholly-earned 'told you so':
Shaun's emphasis on patient safety and workforce has indeed been longstanding:
But 40 or 48 new hospitals, Shaun.
Not to mention more than 50 new surgical hubs.
Never mind the workforce: feel the fictional facilities.
Also in righteous 'I told you so' mode was diabetes lead for NHS England consultant Partha Kar, highlighting his BMJ piece two years ago about the need for honesty over prioritisation:
Waits and measures
More data on the real length of the waiting list emerged with The Times' FOI work exposing 10.3 million patients (over and above the published 6.7 million elective RTT patients) waiting for forms of follow-up care.
Dr Rob Findlay's explanation in HSJ of why the current approach to reducing RTT waits probably won't work is clear and crisp.
Pension scheme reform ruse?
There may be less to the Government's proposals to change the NHS pension scheme than meets the eye. Last week's column reported on the briefing to The Times: the more detailed Gov.UK proposal was snuck out on the Bank Holiday weekend.
As ever, it's worth reading the BMA's Dr Tony Goldstone's take in a long Twitter thread on this latest wheeze:
In a classic of the 'better late than never' genre, Labour's health lead Wes Streeting told the Telegraph that if elected, he would abolish the cap on doctors' pensions to help with cutting the backlog (albeity describing this as "not particularly progressive").
Bit of pragmatism: good.
The racing certainty of industrial action this winter over pay saw a boost from new YouGov polling reported in The Times, indicating public support for nurses who strike running at 64% (up from 60% at the end of June).
Streeting: fighting man
There are other lines in the above-mentioned Streeting interview worth taking seriously.
Among the reasons for this is that the Conservative And Unionist Party are likely to lose the next General Election: potentially badly.
The UK economy is hitting trouble, and rampant inflation won't abate soon.
Add to this the Conservatives' revealed indifference to public services in general, and to the NHS but social care in particular, and they have too little time left between now and January 2025 to show the start of a turnaround, even if they started doing all the right things tomorrow. (Which they won't, because they largely don't understand the problems that they've created or exacerbated.)
Indifference to a long-foreseen, much-forewarned collapse in performance of the public service that every one of us is almost sure to need in the future is not likely to be a viable political position.
Streeting is a significant part of the rehabilitation of Labour: one of their most competent advocates in the media. His doing this interview for the Boris Johnson Fanzine on the eve of announcing their new leader is a neat bit of tank-parking on Tory lawns.
Corbyn is well gone from Labour, and opinion polls suggest that the general public have noticed. Labour leader Sir Keir Starmer's 'Corbyn's Gone, And You're Going To Notice' approach has proven consistently, quietly effective.
Streeting tells the Telegraph of his aim of "relieving pressure on doctors by bringing back the "jabs army" to dish out vaccinations – not just for Covid, but for flu, monkeypox and polio". It's an obvious, but clear campaigning idea.
He repeats his past commitments on expanding domestic workforce training and pragmatically using spare private sector capacity (albeit that there are not huge quantities of the latter to be had). Streeting also floats financial incentives to get GPs into poorer, under-doctored areas alongside more emphasis on prevention and early diagnosis.
Unhelpfully equivocal on acting on the food industry's major role in the obesity crisis, he straddles the line on whether he will be the producers' champion or the user's with deft non-commitments.
On future funding, Streeting again walks the tightrope: "there's no doubt in my mind – and this is why Liz Truss is being dishonest with the public – that there isn't a fix to the NHS crisis that doesn't involve more investment ... This is a bit more difficult for a Labour audience to hear: there isn't a fix for the NHS in the long term that can involve huge amounts of extra money every year. Because at that point, the NHS begins to look unsustainable. We can't just keep on pouring in more money".
At some point, he will need to flesh out how he plans to decide what is 'enough'.
Covid19's longer-term impact
This excellent FT article by Sarah Neville looks at the thoroughly worrying prospect that a subset of those who have had Covid19 become more susceptible to other illnesses.
It also considers how health systems will need to adapt their delivery models to respond to the increasing burden of demand.
Lockdown sceptics answered
Perhaps not all lockdown sceptics are idiots, but pretty much everybody who writes about the subject for the Telegraph or the Express is.
Step forward blowhard Spectator editor Fraser Nelson and many others, including celebrity former supreme court judge Lord Sumption.
Step forward, too, NHS doctors who worked through the peaks of the pandemic, to inject some much-needed doses of reality into the homeopathic politics of these lockdown sceptics.
Another timely rejoinder thread came from NHS doctor Tim Cook:
Even ex-PM-to-be Boris Johnson can manage to get this one right.
The expanding private sector
The Financial Times covered the ongoing rise in use of the private sector, and in particular the rise in self-pay.
Energy costs
This is obviously going to be a big deal for the NHS, in direct energy costs (which the BMJ estimates will at least double), and in increased demand driven by those who cannot afford to adequately heat their homes.
Investment and retail bank Goldman Sachs has warned that UK inflation could pass 22% in 2023 on high energy prices.
And Government borrowing costs are rising.
La Rouchefoucauld Of The Week
The Duc de la Rouchefoucauld was a French aristocrat and epigramster: one of my favourite lines is his "hypocrisy is the homage that vice pays to virtue".
This week's inaugural LROTW winner is this Daily Mail 'why, oh why?' coverage of the significant number of GP practice closures, based on this research by Pulse.
Remind me whether there was a particular national newspaper that has run evidence-free, anecdote-heavy campaigns against general practice for some time now?
And if so, which one?
A close second place is taken by the Telegraph's pearl-clutching coverage of Covid-vaccination-boosted GP salaries. And there was me thinking that the political right supported free-market capitalism.
EveryGrifter
Our dear pal and non-GMC-registered Doctor Julia Patterson is, alas, hard on the grift yet again this week.
BUY HER MERCH!
GIVE HER MONEY!
The poor thing might have to work for a living, otherwise.
The People's Julia also got a comment piece in The Independent, which opens with the line "I'm a doctor who gave up working clinically to advocate for NHS staff and patients, and I'm incredibly concerned about NHS privatisation", and then goes sharply downhill.
Only EveryGrifter can save us now.
The Alan comeback
Those were days.
Cronyvirus and Coronamillions update
PPE Medpro, the company linked to the Conservative peer Michelle Mone that was awarded £203 million in Government PPE contracts during the pandemic, has been issued with a winding up petition, apparently for unpaid taxes, The Guardian reports, picking up on the work of a courts blogger.
The firm was awarded two contracts via the "VIP fast lane" after Lady Mone approached Michael Gove in May 2020 with an offer to supply personal protective equipment. It is already under investigation by the National Crime Agency (NCA) for potential fraud.
The Guardian reports that the Department For Health But Social Care "awarded the second contract two weeks later, for £122m, to supply 25m surgical gowns ... (which) became subject to a dispute after DHBSC rejected the gowns, and it has said it is seeking to recover its money through a dispute resolution process. PPE Medpro has maintained that it complied with the terms of its gowns contract and was entitled to keep the money it was paid.
The company's first financial accounts, for the year to 5 April 2021, stated that it had no assets, had made a profit of £3.9m, was owed a further £4m, and owed £913,019 in tax and social security due within a year".
These sums make the firm's probable non-payment of tax look very curious indeed.
The Good Law Project and BBC News revealed that former Tory shadow health lead and ex-GP Dr Liam Fox MP accepted a £20,000 donation in June from SureScreen Diagnostics: a Covid testing firm on whose behalf he had contacted the then-health secretary Matt Hancock by email in 2020.
SureScreen went on to win a £500 million contract to provide tests without facing competition. Dr Fox subsequently issued a blustering denial.
Recommended and required reading
Shocking first-hand account of the medical errors and failures that killed a 14-year-old child with sepsis.
The Financial Times interview with Adrian Hill, head of Oxford University's Jenner Institute and vaccine maker, is cracking. Malaria vaccine could be on the way.
Professor Danny Altmann has some tentatively good news about the fight against Long Covid in this Guardian piece.
This Times interview with David Haslam about his new book is a decent read.
The Competition and Markets Authority is starting disqualification proceedings against pharma company directors Graeme Duncan, Peter Butterfield, John Dawson, Pritesh Sonpal and Debangshu Dey for abusive practices regarding drug pricing.
The FT reports on Illumina winning its battle against US regulators trying to block their acquisition of cancer testing firm Grail (mentioned last week) in an $8 billion deal.
The NHS is not unique in facing ER pressures: Canada is finding the same problems (though at vastly different scale)
The Boris Johnson Fanzine takes a swipe at a publication that isn't targeted at the hard of thought: the British Medical Journal. Yeah, good luck with that.