Cowper's Cut 229: Steve Barclay sprints to the rescue!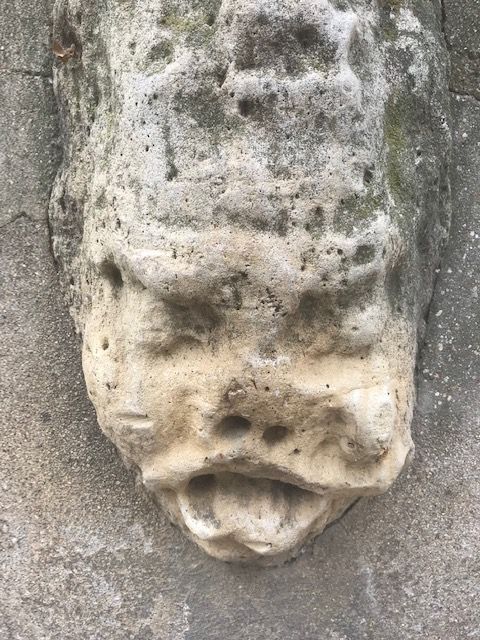 Happy anniversary!
It's four whole weeks since Sajid 'The Saj' Javid resigned as Health Secretary. Thus far, the NHS has never noticed the resignation/departure of a Health Secretary less.
However, Steve 'The Banker' Barclay is yet to go.
I think that we shall miss The Banker. His status-to-be as a public policy pub quiz trick question is hugely enhanced by this absolute belter of an interview with erstwhile newspaper and Boris Johnson fanzine the Daily Telegraph.
It's so wonderful, it's hard to know where to start. The Banker hymns Boris Johson for "driving the fastest vaccine roll-out, working with NHS colleagues and the vaccines taskforce", while curiously omitting to mention his own role as the Treasury minister who refused to sign off the initial funding required for the vaccination programme (NHS England's then-boss Simon Stevens went ahead regardless). Too modest of you, Steve.
The piece tells us that Mr Barclay "insists there is no time for sitting on hands given the "serious challenges" the NHS will face this winter from seasonal flu, Covid and the fallout from the cost of living crisis. His plan to help the service through the winter is to "significantly increase" overseas recruitment of social workers, which he readily acknowledges involves a "political risk"."
Ah.
Right.
No time for hand-sitting: check.
Overseas recruitment: check.
The Banker's a genius. Why did nobody ever think of those before?
(And where is the extra money for extra overseas staff recruitment, given that the recent pay settlement is a real-terms cut to NHS budgets? And does The Banker know how long overseas recruitment actually takes, including qualification checks and resettlement preparations?)
The People's Steve is an ideas man: "one of his first acts as Health Secretary was to order a "digital mapping" exercise of the service's workforce to root out where efficiency savings can be made. "There's significant scope to reduce non-front-line clinical staff by addressing areas of duplication," he insists. "It's not just a smaller workforce, but partly a different skill set of the workforce.
"In short, more data engineers, software engineers and fewer people filling out spreadsheets and communicating in emails and traditional ways.""
Albeit perhaps The Banker is not an ideas man who's yet worked out how much  high-quality data and software engineers cost.
Now, if The Banker were some kind of absolute prat for the ages, there would be some half-arsed sporting metaphor ... and yep, here it is! The Department For Health But Social Care is in a "real sprint to get ready for September".
Not a fake sprint, mind you: a "real sprint".
And getting ready for September in, erm, August is exactly the kind of just-in-time practice that's given us a waiting list of 6.6 million and rising. But don't worry: The Banker has spotted that too: hospitals are facing "very serious challenges coming down the track in the autumn".
One must have a heart of stone not to laugh: The Banker has not spotted that everything is already well on fire, and has been for years.
"Political risk appetite"
The ex-Treasury minister famed for his reluctance to commit resources to the NHS crisis now tells us that "he vowed to make Whitehall "move much more quickly on decisions" and "test the political risk appetite" amongst NHS chiefs to take bolder action."
"Political risk appetite" is, of course, the defining quality of which The Banker has shown exactly none towards the NHS and social care funding.
Now he and his party - as well as the British people - reap what they have sown.
Towards a new Tory leader and PM
Two weeks ago, I described Liz 'Surgical' Truss as the "continuity Johnson" candidate in the Conservative And Unionist Party leadership contest.
That observation seems to have aged gracefully: Marc Stears, who taught La Truss politics at Oxford, recalls that "no other student matched her mischievous ability to read out essays on any number of the main events in British political history which always managed to say something new; not always accurate, but definitely new.
"These essays were creative and self-consciously unconventional. As we argued over the hour, she almost never backed down, even when I did what all Oxford tutors try to do and present fact after fact to try to change her mind ... Her most noticeable characteristic is a capacity to shift, unblinkingly, from one fiercely held belief to another."
In this Mail interview, La Surgical "vows to tackle ambulance delays" - the very same delays which have only been an obvious major problem since October 2021.
And we learn from Shaun Lintern that La Surgical is "completely committed to the hospital building programme", of 40/48 'new hospitals' by 2030, which is absolutely, blatantly fictional and not going to happen.
Ms Truss proposed regional cuts to public sector pay: the inevitable u-turn to not just un-proposing but denying them took less than 24 hours. Even Alan could see why this is A Bad Idea:
La Surgical is a herione-to-be: it's worth reading John McTernan on Labour and Liz Truss, because there is clearly a big UK market for stupid people promising badly-specified change.
Still, at least we can reassure ourselves with the news that Francis Maude is going to do another of his reviews of the civil service. Because the last few such that he did were so demonstrably productive, as we saw during the pandemic and the highly cost-effective Coronavirus / Cronymillions procurements.
Amanda's anniversary
Health Policy Insight was first with the news of Amanda Pritchard's appointment in 2021. She has been in post for twelve months, and issued these 'reflections'.
Waiting longer
NHS England data show that long waits are worse than ever imagined, data leaked to The Independent's Rebecca Thomas revealed.
From January-June this year, there were 592,000 12-hour waits from time of arrival. Only 120,693 12-hour waits from decision to admit were reported by NHS England.
Thomas reports that the data "shows a 144 per cent increase in the monthly 12-hour waits from arrival in 2022 compared to 2019 from almost around 37,000 a month to almost 100,000 and up from 51,000 in 2021.
"Despite the increase in long waits the average number of people attending A&Es each month is broadly similar to 2019 at 1.7 million, suggesting the waits are not driven by an increase in attendances to major A&Es."
The 'urgent hackathon' delivers
In the 'Julian Patterson couldn't makes this shit up' news this week, the "urgent hackathons" proposed by The Banker bore the magnificent fruit of a £30 million four-year contract with St John Ambulance to support the ambulance services. No, I am not making this up. They already do this, of course.
And The Times revealed that Whitehall's own analysis predicts that  "as few as six patients in ten will be dealt with by hospital A&E departments within four hours this winter, ministers have been warned as concern grows that the NHS is heading for an "unprecedented" crisis. Whitehall projections suggest that the health service in England is on track to miss the mandatory four-hour waiting time target by a record margin as it struggles with a shortage of beds and exceptional demand on services."
And what's a big part of the acute problems? Our old friend social care, where waiting to actually be assessed for need is rocketing up:
The Voldemort list
The non-RTT community services waiting list has long been an important and fantastic beast. Because that data is collected but not published, it's had Voldemort-like qualities.
Happily, someone in NHS England has seen sense, and leaked its data to Health Service Journal. The news is that there are a million people on that waiting list.
Now, about those early retirements ...
HSJ picked up the full story on a trend that's become visible on social media for a few months: how the growing wave of NHS early retirements is overwhelming administrative systems.
This is causing delays to pension payments, which is going to be deeply annoying the very people whom the NHS is going to need to be willing to return part-time if there is any intention of clearing waiting lists back to reasonable lengths before the end of this decade.
In further 'how not to do it - workforce management' news, specialist nurses are being told to fill in as cleaners at Luton and Dunstable.
Unity from ex-Health Secretaries
It was good to see co-operation between ex-SOSs Andy Burnham, Matt Hancock and Jeremy Hunt on this joint letter calling for immediate compensation for contaminated blood victims. The Langstaff Inquiry has recommended provisional compensation of £100,000 per person.
Babylon
The Nanotechnology Violin Orchestra was out in force at the news that corporate turkey Babylon is losing money on its NHS work. Its contracts with two Midlands trusts are ending early.
GP spotted that "Babylon Healthcare, the company behind the GP At Hand service, needs continuing injections of cash from parent company Babylon Holdings.
"However, annual accounts for Babylon Healthcare published this month reveal doubts about whether Babylon Holdings is a going concern - and said there was 'no certainty' that it 'will be able to provide the financial support which [Babylon Healthcare's] forecasts indicate is required'.
"In its annual report Babylon Healthcare reported net assets of £3.5m, £1.3m in profit and operating cash outflows of £332,000 as at 31 December 2021."
EveryGrifter
Emetic merch vendors and part-time campaigning organisation EveryDoctor have been campaigning against fictional NHS privatisation again this week, with an updated interactive map.
The company's accounts reveal that they spend over 50% of their £461,356.60 expenditure on staff and subcontractor salaries. Oh, and there is a retained profit of over £120,000.
Nice little earner, fighting fictional privatisation.
The Alan comeback
Still Team Rishi.
Cyber attack
It's clear that the denial of service attack on NHS 111 this week was a deliberate cyber attack. Fair to worry about cyber-resilience?
Cronyvirus and coronamillions update
The Government is spending £5 million a week to store excess PPE, The Times revealed.
Recommended and required reading
Patient flow through hospitals is among the major issues facing the system: this BMJ Quality And Safety paper by Kreindler is an excellent read.
Isabel Hardman's Guardian column is typically thoughtful on why health and criminal justice are getting zero real airtime in the Tory leadership campaign.
Very good Richard Vize piece for BMJ on the Brexit health predictions that came true, and those that didn't.