Cowper's Cut 223: Helter Skelter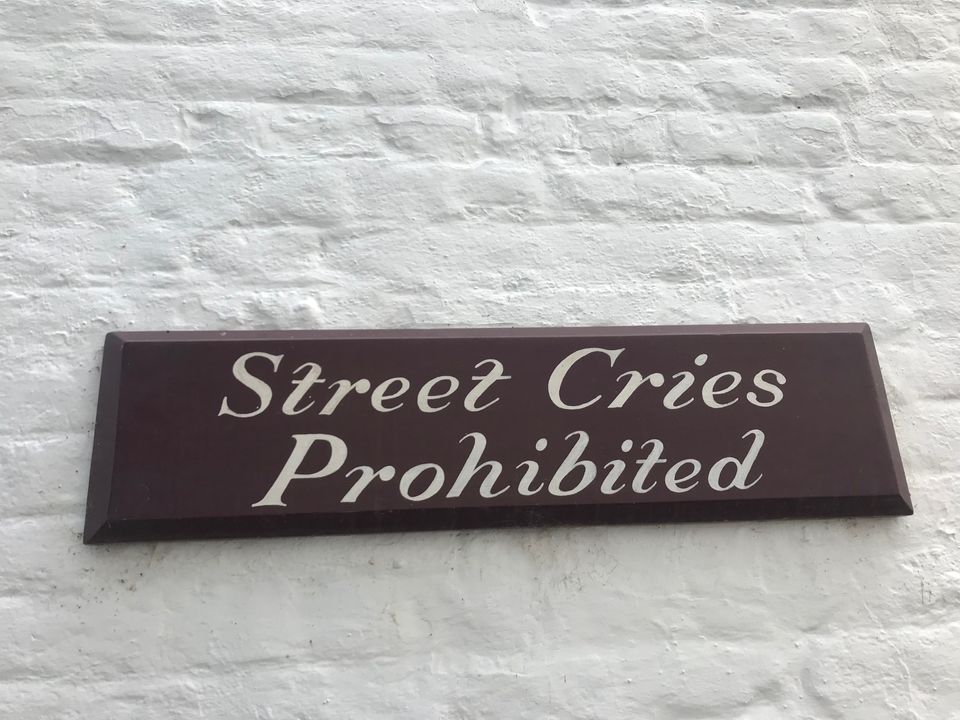 If Prime Minister Boris Johnson gets up readers' noses, they might feel a certain cosmic justice at the news that the PM had a minor, routine operation on his sinuses this week.
As the Mirror's Pippa Crerar sharply noted, the PM's Official Spokesman refused to be drawn in to the question of whether he had jumped the waiting list (we all know that such things as waiting lists in effect do not exist for MPs and suchlike dignitaries).
Waiting lists expert and management consultant Barry Mulholland tweeted me this screenshot of current wating times at the hospital where the PM was treated.
83 weeks for a surgical wait at St Thomas's.
Well, well, well.
Perhaps this is a chimerical benefit of having left the EU? We can use now imperialist waiting list measurements in the NHS, which mean that if your name is Alexander Boris De Pfeffel Johnson, you go straight to the front of the queue.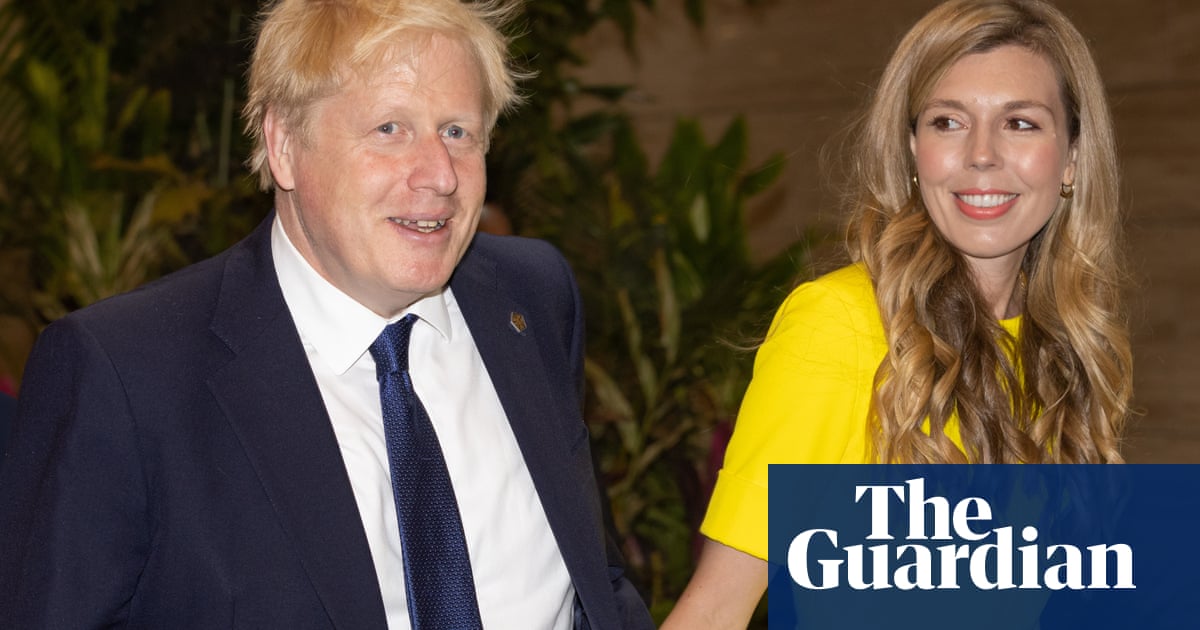 The Guardian's Andrew Gregory pointed the Nuffield Trust at the relevant ENT waiting list data, and they concluded that there are about half a million patients currently waiting. That's quite the queue-jump: maybe appropriate, as Wimbledon opens.
The Sunday Times' Shaun Lintern has this new analysis from Birmingham University, which suggests that the likely lengths that waiting lists will hit may create a population health crisis.
They propose that without a substantial increase in NHS capacity,  the total figure for those waiting for surgery in England could rise to 14.6 million by 2030. Eliminating this would need a 50 per cent increase in activity across the NHS (based on pre-pandemic performance) and require £9.2 billion of extra spending — the equivalent of £163 per person in England.
On the topic of waiting times, new analysis by James Illman of Health Service Journal concludes that "the amount of NHS elective procedures carried out by the private sector in early 2022 was lower in eight of the 10 largest specialties than in a comparable period before the pandemic.
"Activity data shows there were fewer "clock stops" at independent sector providers in almost all the major specialties from January to April 2022, compared to the same period in 2019".
One wonders if this analysis was prodded by the Independent Healthcare Partners Network, which is quoted extensively, claiming that "capacity that could have been used to treat NHS patients has, and continues, to go unused".
IHPN chief executive David Hare attributed "varied" factors to the lower use of private providers, suggesting that "one key factor is the introduction of single waiting lists and triage in local systems and a marked reduction in the number of referrals coming to the sector through the e-referral system".
And on the independent sector, this puff piece in The Times for the Cleveland Clinic had a couple of interesting nuggets. Readers may remember that the original PR drive for 'London's super-private hospital' went long on how it would employ its own doctors on exclusive contracts, rather than poaching NHS doctors' spare time (as most of the UK private sector does). This strategy has evidently failed.
Likewise, the Cleveland London's originally neutral-to-negative views of doing NHS work have now clearly been revised in the other direction.
Strategy
Since I broke the news of his appointment as NHS England director of strategy, I have been keen to see exactly what former NHS Providers boss Chris Hopson adopts as a strategy.
Now my wait has ended, with Dave West's report in Health Service Journal that the new plan is, in Mr Hopson's words, "an immediate priority should be to deliver on the commitment she (NHSE CE Amanda Pritchard) has made to create a new relationship between NHS England (NHSE) and senior frontline leaders based on the principle of co-creation ... to create a single, aligned, leadership team across NHSE national and regional leaders, [integrated care board] chairs and CEOs, and trust chairs and CEOs …
"Creating a deeper, more regular, and more effective two-way dialogue across this group is one important way to deliver this objective, and an area where my new team can make immediate progress.
"... I will want the group to think through issues such as how we preserve appropriate confidentiality across a wide group if we are to share greater, and potentially time sensitive, information on what the NHSE exec team are doing; and how we develop the right dialogue with local primary care leaders, including primary care network leaders."
One can only imagine how NHS Providers' ex-CE Chris Hopson would have responded to NHS England director of strategy's centralisation proposal. In truth, one imagines that it might not have been tremendously favourably.
One wonders in particular how many within the service (and indeed Government) will be expected to regard Hopson's warning that such a 'single point of truth' groupthink forum will be required to "preserve appropriate confidentiality"  with anything other than the hollowest of laughs.
Workforce
Mysteriously, the NHS workforce crisis issues are resolutely failing to just disappear spontaneously.
The sharp Craig Nikolic highlighted a recent email from the NHS Business Services Authority, which flagged that the organisation received a 35% increase in retirement applications in the Spring of this year.
That level of increase in retirement applications is very concerning indeed. Earlier this year, GP magazine highlighted the 18% increase in GP early retirements in 2020-21. 35% here; 18% there: pretty soon, you're talking about serious numbers.
Meanwhile, the heads of UK medical schools and associated experts told The Guardian that 2022 has been "the hardest year in living memory" to get into medical school. It reports that "medical schools say they were extra cautious about offers this year after the government wrote to them before Christmas saying institutions would have to foot an annual bill of over £30,000 for each extra student on a clinical training placement if they went over their pre-Covid allocation of place numbers.
"Sir Andrew Goddard, gastroenterology consultant and president of the Royal College of Physicians, said: "To me it's obvious and quite frightening. If we don't invest in training more doctors now, in 10 years' time the NHS will face disaster."
"The RCP has been calling for 7,500 more medical school places to be funded each year in the UK at an annual cost of £1.85 billion, but Goddard says the Treasury is blocking expansion". Our dear amigos, The Treasury Munchkins? Blocking things? Perish the thought!
It was interesting to note this week that NHS England's erstwhile Chief People Officer Prerana Issar isn't that erstwhile, at least on paper.
Ms Issar's departure to deal with long Covid was announced internally to NHS England in February of this year.
Yet Bevan Programme certificates dated 16 June are still being signed by Ms Issar. She also remains listed on the NHSEI website as Chief People Officer.
This is Really Rather Curious.
I was reminded of this about a month back, when the revelation of the Autumn 2021 staff survey results by Health Service Journal showed them to have been  highly damning about the People Directorate: consistently the worst performing within NHSE/I and across the wider NHS.
I wrote back in March about the fact that the departure of Chief People Officer Prerana Issar with long Covid was only part of the story: "Ms Issar's being long-term absent from work with long Covid was quite widely known in the NHS. Less widely known, externally to NHSE, is that Ms Issar has had a significant number of Freedom To Speak Up complaints against her from staff.
"More significantly, I am reliably told by multiple sources that Ms Issar has had a class action Employment Tribunal claim logged against her as Chief People Officer.
"Neither of these things is a proof of guilt, of course. These kinds of things tend to be complex. However, such a consistency of allegations are - and should be - concerning."
This comes on top of the independent pay review bodies recommending that NHS staff should be looking at a 4% pay rise, as The Guardian's Denis Campbell reported.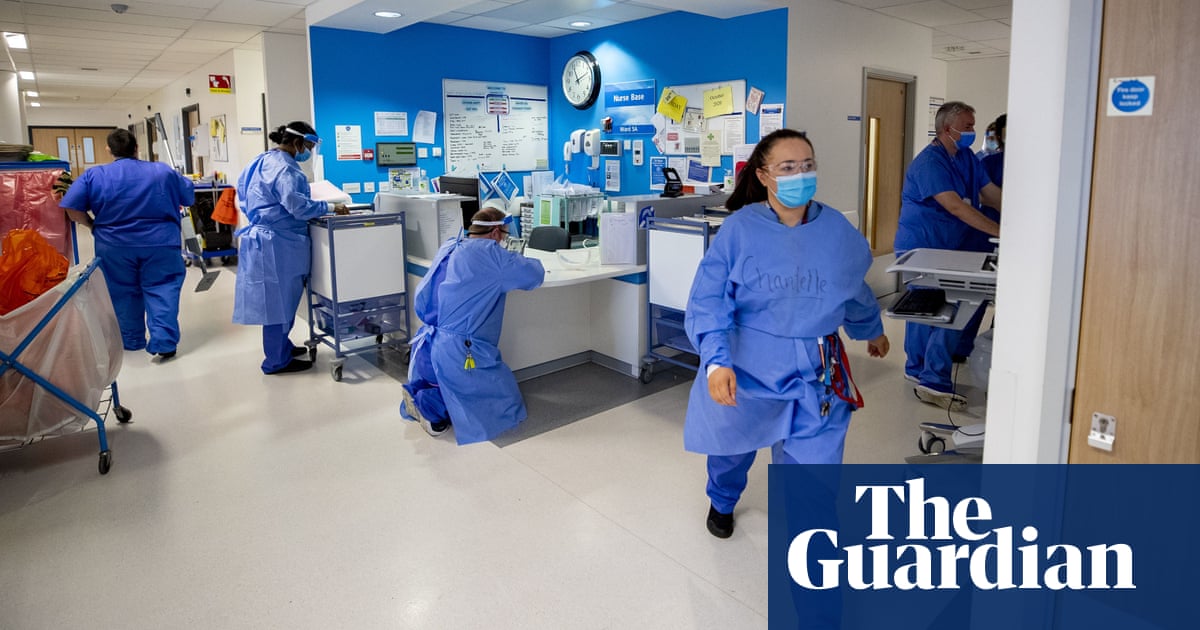 Extracting the digital
Procurement expect Rob Knott spotted the DHBSC contracting for a "work package to deliver support to the NHS Transformation Commercial team to support the implementation of NHSEI's Procurement Target Operating Model (PTOM)". It's for £102,939.90 for six months' work, and has been awarded to Investigo Limited.
Rob links this to HSJ's story by Jack Serle about NHS England's and other agencies' denials that there were conflicts of interest in their producing an endorsed list of procurement frameworks from which trusts should buy goods. This is an interesting one.
Cronyvirus and Coronamillions update
HSJ's sharp-eyed Henry Anderson spotted the Government's latest letter to the Public Accounts Committee, laying out how they are in "disagreements relating to 44% (176 of nearly 400) PPE contracts. This is down to poor quality or "clear contractual breach[es]" - total value of at-risk contracts is £2.7 billion."
The Good Law Project last week confirmed that the UK Health Security Agency is now making contact with the 50 VIP fast-lane contract winning firms to answer the GLP's FOI requests. The GLP expects answers by 5 July, "and will publish their response, along with, we hope, the names of the 50 further VIPs".
And the National Audit Office issued an update to their online cost tracker for the Government's response to the pandemic.
Meanwhile, The Times spotted that former employer of disgraced Randox lobbyist and erstwhile Conservative MP Owen Patterson, Randox Health got a boost to its profits from Covid19 contracts, taking it to a profit of £275 million for the last financial year.
Randox "was awarded £777 million in public Covid-19 testing contracts. Its latest accounts saw its profits rebound from a loss in the previous 18 months after sales increased from £218.4 million to £619.2 million in the year to last June. The rise was driven by an injection of taxpayer money for processing 23 million Covid PCR tests".
Still, Moderna are going to build a new vaccines production and research facility in this country with some of their pandemic vaccines earnings. So that's nice.
The Alan comeback
There was fantastic news this week for Matt Hancock fans (which is surely every single 'Cut' subscriber): Alan's comeback to Cabinet is ON!
Perhaps. I mean, ON-ish.
Well, OK: someone's been anonymously briefing it to The Sun.
And I guess we might not completely rule out the possibility that the anonymous-briefer-in-question was The People's Partridge himself.
But if you've felt let down by these past few weeks of sub-par Partridge performance on the self-promotion front, then this was your week in a big way.
Yours and cryptocurrencies' week, that is.
In an undoubtable moment of terrifying genius, Alan gave this speech to the City AM Crypto Anniversary Conference this week.
It is undoubtedly the greatest speech ever made by a disgraced Westminster politician about cryptocurrency and blockchain.
The People's Partridge told a grateful nation, "I love the spirit: and in many ways, the market turbulence of the past two months has made plain the creative tension between the utopian ideals of decentralised finance and the human laws of finance which are as old as the moneylenders of the ancients."
He didn't so much mention in the speech that cryptocurrencies are fundamentally worthless digital tat. But I suppose we can't have everything.
Alan is still the man who gave us this highlight of reasons for being alive in 2022.
Question of the week
Recommended and required reading
The Financial Times's John Burn-Murdoch has this rather worrying update on how the 4 and 5 variants for Omicron are having an impact on societies and health systems internationally.
Strong FT piece on the economic costs of Brexit (which means less tax Euros for our public services)
Health Secretary Sajid 'The Saj' Javid discussed his brother's death by suicide with the Sunday Times.
He was the future once, but Chancellor Rishi 'The Brand' Sunak's efforts to attract health and care investment in the UK while on a USA trade trip were less than triumphant, The Independent reported.