Cowper's Cut 228: Only 'urgent hackathons' can save us now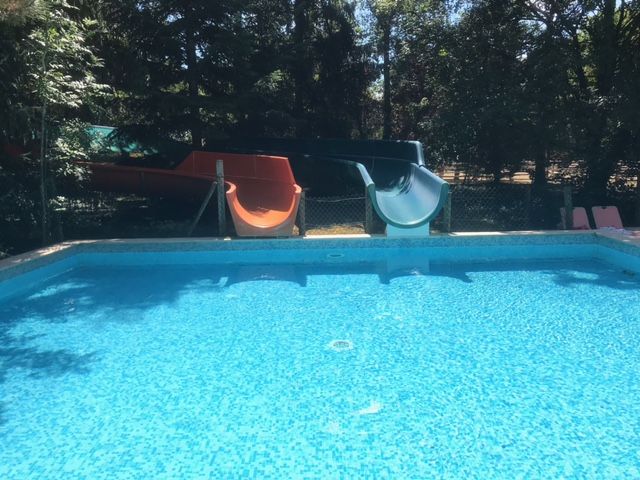 It's not over for several weeks yet, but we can declare that the clear winner of the Conservative And Unionist Party's leadership contest is the Laffer Curve. The remaining candidates are trying to outbid one another in a Dutch auction of low tax promises.
Thank goodness that all parts of the public realm are so self-evidently lavishly funded: this should cause no easily-anticipatable problems whatsoever.
In a radical break from its recent predecessors, this week's BBC-hosted Conservative And Unionist Party leadership debate between Rishi 'The Brand' Sunak and Liz 'Surgical' Truss was Not Good At All.
The topics of the NHS and social care, and the screamingly obvious crises in both, didn't even make it into the 'quickfire questions' round.
And the debate between Camp Sunak and Camp Surgical was conducted with the dignity and grace that we have come to expect.
An even more laughably bad NHS and care discussion followed in The Sun debate, abbreviated when presenter Kate McCann passed out - possibly through sheer boredom.
La Surgical claimed "there has been issues during Covid about people being able to get the support that they need. I think the issue is that too often we are directing and micromanaging people on the frontline, the doctors and nurses who do the work.
"What I want to see is fewer layers of management in the NHS and less central direction because I simply don't think that people can sit there in Whitehall and direct everything that happens in local communities across our country".
The Foreign Secretary said she wanted to see "more support" in GP surgeries to be prevent hospitals being overwhelmed, while admitting ambulance waiting times were "a real issue". What a relief to have such acute intelligence being brought to bear on the issues.
In his interview with Andrew Neil on Channel 4, as well as promising more community diagnostic centres and surgical hubs (while staying strangely silent on who is going to build and staff them), Mr Sunak emphasised that his NHS plans (which I covered in last week's column) will be to "call out poor leadership in the NHS, because there are great examples of good leadership and they know how to do it and we should learn from them".
Joyous, no? I'm old enough to remember the Messenger Review, published all the way back in June 2022, and its even-handed emphasis on "the fact that there has developed over time an institutional inadequacy in the way that leadership and management is trained, developed and valued.
"Collaborative behaviours, which are the bedrock of effective system outcomes, are not always encouraged or rewarded in a system which still relies heavily on siloed personal and organisational accountability. Very public external and internal pressures combine to generate stress in the workplace.
"The sense of constant demands from above, including from politicians, creates an institutional instinct, particularly in the healthcare sector, to look upwards to furnish the needs of the hierarchy rather than downwards to the needs of the service-user.
"These pressures inevitably have an impact on behaviours in the workplace, and we have encountered too many reports to ignore of poor behavioural cultures and incidences of discrimination, bullying, blame cultures and responsibility avoidance. We experienced very little dissent on this characterisation; indeed, most have encouraged us to call it out for what it is."
Still, calling out bad leadership is The Brand's solution. Who needs details like the output of a months-long inquiry into NHS leadership? Mere trivia.
The Brand is a fast-moving, thing-breaking, big-picture kinda guy. He proved this yet further by briefing the Sunday Telegraph that he'll introduce £10 fines for missed GP or hospital appointments: a beautiful solution to a problem that doesn't really exist, generating revenue that there is no infrastructure or workforce to collect.
Axel Heitmueller's able deconstruction of this daftness should be widely read:
There remains another month of this. And once that's out of the way, one of these two characters is going to be the actual Prime Minister in September.
What larks, Pip.
The Banker's Conundrum: only urgent hackathons can save us now
Secretary Of State For The Time Being Steve 'The Banker' Barclay has clearly got what it takes for ... something or other. It's yet to become clear what, though.
Having gone round some London A&Es in the back of an ambulance in his opening week in post, The Banker is now proposing to convene some 'urgent hackathons' about the problems in the sector, Health Service Journal reports.
One can only admire the personal fortitude of The Banker and his team, being able to talk about an 'urgent hackathon' out loud in the real world, without instantly dying of embarrassment on the spot. I cringed so hard when I read about this, I think I've got whiplash.
I suppose we should be grateful that Simon Stevens' Hancock-distracting NHS Kiss didn't get to The Banker early-doors, otherwise the oncoming storm of stupid might have been a 'skunkworks'.
As best I can tell, though, this is not an anhydrously dry piece of satire scripted by Julian Patterson. Clearly 'urgent hackathons' are July's 'a Blockbuster service in an age of Netflix'. And the hits just keep on coming.
Who's been in charge round here for these past twelve years?
The Commons' Health And Social Care select committee's latest report on 'Workforce: recruitment, training and retention' revealed the strikingly unsurprising news that there is a workforce crisis affecting both health and social care.
The Committee's Expert Panel, in their related report, rates the Government's progress on key workforce commitments as 'inadequate'. I thought that was a highly charitable assessment: far stronger words sprang to mind.
As can be the way, I was tempted to bemoan the decline in NHS HR practice since the reasonably recent past. Former Department of Health director-general of workforce Andrew Foster spotted this, and I think his reply is significant:
When you consider Andrew's "five solutions from 2002 that would work in 2022: 1. Increase training numbers 2. Skills escalator 3. Activate patients 4. Use technology 5. Joy at Work", we are currently doing none of them systematically and consistently.
Why not?
The great normalisation of failure
Paul Brand of ITV News presented this documentary about the collapse in NHS ambulance and A&E performance. It was picked up by some of the smarter politics and public affairs correspondents, including Isabel Hardman of The Spectator, who compared this to the publicity over a series of performance scandals in the winter of 1999-2000 that drove the New Labour NHS funding commitment in 2000, that raised funding by 6% real-terms cash year-on-year for that decade.
I wonder whether this will have a comparable impact.
Firstly, the main intervention of that time (although the Gordon Brown people largely deny it) was made by Professor (now Lord) Robert Winston. Winston was two important things at that time: 1) famous, and frequently on TV; and 2) well-connected in New Labour leadership circles.  
We'll see how this pans out, but Winston's intervention was clearly influential on the New Labour NHS funding boost.
I'm unsure, going on doubtful, whether this will have an equally seismic impact.
Shaun Lintern of the Sunday Times has been writing for some years now about what's happened to our attitudes to and expectations of NHS performance.
It can best be described as 'the great normalisation of failure'.
Meanwhile, there will be no adjustment to GP practices' funding to enable them to deliver the recommended pay increases for salaried GPs and staff, the Department of Health But Social Care confirmed to Pulse: "the uplifts agreed in the 2019 five-year GP contract deal for GP practices remain fixed, the DHSC said, despite the Government recommending a 4.5% pay rise for salaried GPs, and at least a £1,400 pay rise for staff".
Independents' Day?
The Health Foundation has produced a thoughtful piece of research on the potential role for the independent sector in helping to clear the NHS backlog.
It finds that "the overall share of care delivered by independent sector providers is higher now than it was before the pandemic. For care requiring hospital admission, the volume of ISP-provided care has grown by 9%, equating to an increase in share from 12% to 16%. At the same time, NHS volumes have fallen by 17% and the total number of treatments is 14% lower.
"The share of care delivered by ISPs varies across regions of the country – based on provider location – ranging from 7% in London to 21% in Yorkshire and the Humber, and by an area's level of deprivation – it is 11% in the most deprived fifth of areas and 25% in the least deprived. If the independent sector further increases the share of NHS-funded care it delivers, these findings raise questions about whether different areas of the country will have equal access to care".
Among its conclusions is that "overall activity levels, especially for admitted treatments, have yet to reach the numbers required to enable the NHS to tackle the waiting list, which continues to grow. The independent sector, however, is responsible for a higher proportion of admitted treatments than pre-pandemic.
"This requires further scrutiny. Could the increased proportion of treatments being delivered by the independent sector be helping to limit waiting list growth, by delivering care that otherwise couldn't be delivered by the NHS? Or does this represent displacement of activity from the NHS to the independent sector? In the context of value-for-money concerns about the use of the independent sector raised by NHS England, and the ongoing disruption to elective care being caused by COVID-19, this is important." It is indeed.
Ooh, look: idiocy!
Professor Stephen Smith, a former NHS chair of troubled East Kent Hospitals Trust, suggested charging patients £8 a day for hospital stays, in his introduction to a new NHS funding report from thinktank Radix UK.
Professor Smith has longstanding form in freelancing on what we might politely call evidence-light NHS reform proposals, as in this 2006 spearheading of a Doctors For Reform plan - or again more recently in this rather hyperbolic piece for the Mail.
His 2006 effort was as part of Reform thinktank-backed organisation, Doctors for Reform (privately funded and, naturally, declaring no political allegiance). In its 2006 letter to politicians, on behalf of its claimed 900 NHS doctor-members, the grouping claimed that the time had come to look at new ways to supply and fund UK healthcare.
In that letter, Professor Smith said, "we welcome the substantial increase in resources for the NHS committed by the current government. But it is becoming clear that simply bringing up our level of health spending to the European average or beyond will not be sufficient to achieve the necessary standards of care."
"The abiding principle of the NHS—free at the point of access—should not prevent the government from viewing alternative structures to meet the increasing demands of patients". Mmmmmmm.
Bollocks of the week
Fraser Nelson's dismal Telegraph piece is heroically, spectacularly clue-free.
His 'argument' is that Truss should appoint Rishi Sunak to be the next Health Secretary, because of Mr Sunak's famous attention to detail. Yes, the attention to detail that leaves the diminutive ex-Chancellor self-identifying as a "low-tax Conservative", while he was also raising UK taxation to its highest level since the Second World War.
Nelson asserts that "as Sunak sees it, the NHS had become a black hole: unaccountable, seemingly ungovernable and spiralling into crisis.
"This raises pretty large questions for the Government. If more money doesn't work – and the Tories daren't try reform – what then? Who will stand up for patients being denied the care they need? And how can the Tories ever aspire to be a low-tax party if they keep footing the bill of a health service set to absorb almost half of all day-to-day government spending?"
It appears that the 2022 Health And Care Act passed the Spectator editor by, with its massive increase of the Secretary Of State's powers to intervene operationally.
Nelson dances out of the universe of facts with aplomb (or perhaps several plombs) when he romances that "for two decades, the Tory strategy has been to run away from hard discussions about the NHS – to wear lapel badges, wave pom-poms and keep promising ever more cash". This is embarrassing ignorance of the fact that the NHS had the lowest GDP per capita funding increase in its history from 2010-2019. This is a matter of mathematics, not of politics.
Nor is it less embarrassing that Nelson has sought to airbrush the 'so big you could see it from space' Lansley NHS reform catastrophe out of history.
Thus far, the NHS has been remarkably lucky in its political enemies' stupidity, but it would be foolish to assume this will always be the case.
Cronyvirus and coronamillions update
The Public Accounts Committee published its report into the DHBSC's commissioning of Randox Laboratories Ltd, former hirers of disgraced lobbyist MP Owen Paterson.
It is profoundly damning. The summary is worth quoting in full:
"During the COVID-19 pandemic, the Department awarded contracts worth almost £777 million to Randox Laboratories Ltd (Randox) for COVID-19 testing services and goods. However, the Department's poor record-keeping means that we cannot be sure that all these contracts were awarded properly. Even allowing for the exceptional circumstances at the start of the pandemic, basic civil service practices to document contract decision making were not followed. The Department further failed in its duties to be transparent about meetings that its ministers had with Randox. The potential for conflicts of interest was obvious, but the Department neglected to explicitly consider conflicts of interest in its awarding of contracts to Randox.
"Randox's first contract for COVID-19 testing services was awarded in March 2020 without competition and did not receive the scrutiny we would expect from the Department's senior civil servants. The role of the Department's ministers in approving the contract was also confused and unclear. Gaps in the audit trail meant that it was not possible for the National Audit Office to provide positive assurances in the normal way, but its report also stated that it had not seen any evidence that the government's contracts with Randox were awarded improperly.
"Randox struggled to deliver the expected level of testing capacity against its first contract, which did not set out any performance measures. Yet the Department still awarded Randox a contract extension worth £328 million seven months later, again without competition. Randox benefited from substantial capital investment which was included in the price the Department paid for its first contract with Randox, and the company saw a hundred-fold increase in its profit in the year to June 2021. However, the Department did not consider supplier profit margins, including any profit share or the potential for excess profits, in its decision making on contracts with Randox."
There have been no resignations over any of the Covid19 procurement scandals. It is worth reading this note by Jacob Rees-Mogg of 'Guidance to Ministers on participation in Government commercial activity', or as it might more aptly be retitled 'Guidance on the closure of stable doors long after the horses have bolted'.
Notably, this states that "Ministers (as with officials) involved in any way in a formal procurement process (once the process has formally commenced, i.e. the opportunity has been advertised) must declare any personal or professional interests and dealings with likely tenderers." Read it carefully: ministers and officials must declare their conflicts of interest only after the process has started and been advertised.

The Alan comeback
In which our hero The People's Partridge discovers that climate change and global warming are Real Things.
Sigh.
Alan has been doing a charity walk on Mont Blanc to raise money for a children's hospital in his constituency, which is obviously admirable.
Recommended and required reading
The Number 10 operation under Boris Johnson was as you'd expect, this Cleo Watson piece for Tatler reveals.  Inter alia, the PM repeatedly cheated during his self-isolation after having been 'pinged' for contact by the Covid19 app.
John Burn-Murdoch's latest piece for the Financial Times on the real causes of obesity is a classy and considered read: likewise Professor David Oliver's FT piece on workforce burnout.
Another FT opinion piece looks at financing small, innovative biomedical companies during the global economic downturn.
This is an interesting piece on why value-based healthcare has been a failure : it is in the US context, but still pertinent (Vanguards et al).
'Nudge' theory behavioural stuff probably doesn't work, The Economist reports. Tony Hockley has an interesting response to this.