Cowper's Cut 196: How much will this hurt?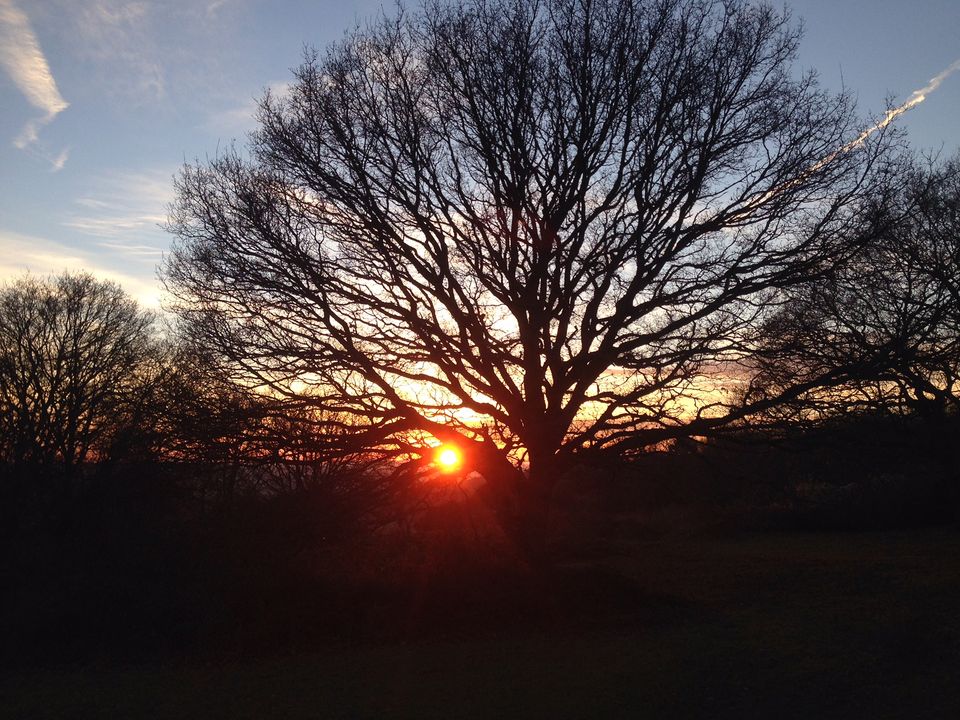 I came off my mountain bike at quite a speed this past week. While I was briefly airborne, several four-letter words went through my mind about the oncoming impact.
No, not the ones you're thinking (minds like sewers – my kind of crowd).
The words in question were, "how much will this hurt?"
And that's the question the NHS is asking itself right now, about the Omicron wave that is on its way in right now.
How much will this hurt?
London NHS intensive care consultant Rupert Pearse's invaluable sitreps are back for the Omicron wave, and it is not looking great.
The end of the year show
The PM's pledge to enable everybody over 18 to get the booster vaccination by the end of the year last week had fascinating reverberations at the start of this week.
Last Sunday night, the PM told a post-Strictly nation that, "a fortnight ago I said we would offer every eligible adult a booster by the end of January. Today, in light of this Omicron Emergency, I am bringing that target forward by a whole month. Everyone eligible aged 18 and over in England will have the chance to get their booster before the New Year".
The PM is desperate to avoid any more lockdowns, hence this 'Hail Mary' approach to increasing booster doses. For those who still believe in Santa Claus, perhaps it will seem plausible that the NHS (with the Army) can deliver a million vaccinations a day every day between now and the end of the month, when the very best day yet recorded saw a bit under 850,000.
I mean, who's our best option to trust on this?
Should we put our faith in a fat, implausible white-haired Caucasian male of Turkish heritage who doesn't exist in the real world?
Or in Santa Claus?
Reality intrudes
Unfortunately for the PM, reality has this inconvenient and iterative habit of intruding on his boosterism.
Already, on the day after this announcement, the Government's website ran out of supplies of lateral flow tests to be used at home. (They didn't even put up a 'notify me when these are back in stock' option, thus sadly disproving all the noble Baoness Harding of Winscombe's Tesco analogies.)
This, when we have spent £37 billion pounds on Test And Trace (now part of the UK Health Security Agency). That was not a great start, to put it mildly.
The NHS website for booking booster appointments has been overwhelmed, and is asking people to try again tomorrow.
It got worse, as we saw The Times' Whitehall editor Chris Smyth observation that "PM and NHS seem to define new boosters target differently. Johnson promised all adults "will have the chance to get their booster before the New Year". NHS "will offer every adult the chance to book" by Dec 31- with millions of jabs actually happening in Jan and Feb".
BBC News' Vicki Young confirmed this: "Department of Health sources clarify that the promise on boosters is to "offer" them by end of December; not "deliver" them".
It's almost as if the right hand doesn't know what the further-right hand is doing.
The impact
Health Secretary Sajid Javid told the BBC Radio 4 Today programme on Monday that "non-urgent appointments and surgery will have to be postponed until next year", citing "elective hip and knee operations" as examples of what was at risk.
The same day, the PM told the Downing Street Briefing that "as we focus on boosters and make this target achievable it will mean some other appointments will need to be postponed until the new year. If we don't do this now, the wave of Omicron could be so big that cancellations and disruption like the loss of cancer appointments would be even greater next year".
CMO Professor Chris Whitty warned of "substantial staffing gaps" in the NHS as the Omicron wave hits, and this clearly drove the decision by NHS England that NHS staff with household contacts who test Covid19-positive will be able to work provided they (the staff) keep testing negative.
This Government's evident competence deficit is, once again, far from reassuring.
I had and have a feeling that the public mood is about to turn extremely ugly.
A farewell to North Shropshire
The real-world consequence was that the Conservatives lost disgraced Randox lobbyist and former MP Owen Paterson's North Shropshire seat to the Lib Dems by 6,000 votes. The area has returned Conservative MPs to Westminster for almost 200 years.
(Hilariously, Telegraph editor Charles Moore - the driver of the PM's Garrick-reunion-dinner-inspired plot to save Mr Paterson from the awful fate of a four-week Commons suspension - believed he was just the right man to offer advice on how to redeem matters.)
The PM's effort to talk around the crisis caused by his decision to back Paterson's corruption, compounded by his newly-disclosed role in Partygate inter alia (about which it seems clear the police knew on the day), to Sam Coates of Sky News can be seen here: it is excellent journalism, and a pitiful watch for Johnson fans.
Various Conservative MPs distinguished themselves with witless attacks on CMO Professor Chris Whitty's integrity and role boundaries during the week. Whitty's considerable sang-froid was unruffled.
But this, added to the Government's months of mishandlings - scandal after sleaze after incompetence - rather clearly bespeaks a genuine crisis in progress for the Conservative Party.
Oh, and it turned out that cabinet secretary Simon Case, appointed to lead the inquiry into inappropriate Government Christmas parties in direct contravention of the 2020 lockdown rules, held his own. And hadn't mentioned it.
It's all going terribly well, isn't it?
2022 Committee > 1922 Committee
Chronicling the failings of the Government has been an unwelcome duty of this column for some time now. Today (Sunday), The Guardian released photographs of a Downing Street garden cheese and wine party in May 2020, which seems to have been leaked to the paper in response to Downing Street's claim that this event was a "work meeting".
As the paper notes, "at the time (when the photo was taken), social mixing between households was limited to two people, who could only meet outdoors and at a distance of at least 2 metres. In workplaces, guidance said in-person meetings should only take place if "absolutely necessary"."
At a certain point beyond that of no return, a failing Government starts irrevocably to smell of death. It happened in the end days of the Conservatives under John Major; to New Labour under Gordon Brown; it pervaded Theresa May's administration following the 2017 General Election; and now it is happening to the 'People's Government' of Boris Johnson.
Who will be the next leader of the Conservative And Unionist Party thus becomes a key issue.
Mr Johnson is politically dead: he has no ability to be other than the id-driven, self-styled-funnyman narcissist that he is. Calls for the PM to sharpen up and get some adults around him are, as Danny Finkelstein (who observed this Roundabout Of Doom first-hand as an advisor to both PM John Major and opposition leader William Hague) rightly noted a month ago, not based in the real world.
Johnson gonna Johnson. The pertinent question is, who's next to lead the Conservative And Unionist Party?
The current iteration of the Parliamentary Party (who shortlist the final two options) and membership (who then decide) is far too hog-whimperingly insane to do anything so sensible as select the one person who could a) do the job, and b) conceivably present a clean skin: ex-SOS and HSC Committee chair Jeremy Hunt.
Mr Hunt was a Remainer, whose subsequent mandatory conversion to the cause of Brexit fooled nobody (himself included). Likewise, once again thanks to the gift of not being stupid, he has consistently sought proper public health measures to protect the population.
The Tory party of 2021-2 will not abide either such kind of reality-based conduct - and certainly not both.
They will accordingly get the leader they deserve.
Unfortunately, so will we.
Both of the most obvious candidates to succeed id-driven sociopath and self-styled-funnyman narcissist Boris Johnson are narcissists too, interestingly.
So there's a free-market choice.
There is Rishi 'The Brand' Sunak's Instagrammable narcissism of perfect pictures and logos: an Augustinian dry wannabe on fiscal policy ('Oh Lord, make me virtuous, but not yet').
There is Liz Truss' cheese-bothering 'Thatcherism without the content' narcissism.
And as of today, if you put Sunak and Truss in front of the membership, they'd probably pick Truss. As Robert Colvile rightly notes in his Sunday Times column, most of the forthcoming news for Sunak is likely to be Not Good.
When will we probably see Johnsonexit? The Conservatives are unlikely to want to move on a leadership contest this side of next May's local elections – that is, unless matters get substantially worse for Johnson in relation to the Downing Street parties or similar simmering matters.
Which is not exactly in the realm of the improbable.
The Alan comeback
Then there's another man who will harness the mighty power of self-delusion to convince himself that the British people are up for 'more Matt Hancock' – The People's Partridge himself.
Former health secretary Matt 'Alan' Hancock was this week photographed breaking even the weak Plan B restrictions, by walking into a public transport station without wearing a mask. A-ha!
Gorgeously, Alan is still trying to flog his pandemic book, and he – oh, sorry, sources close enough to him to occupy the same pair of shoes – leaked a synopsis to the Mail. Alan 'stopped a tsunami of death', don't you know. Woo-hoo.
Reheated lies at PMQs
The blatant lying from PM Johnson that, had Labour leader Keir Starmer been heeded, "we would not even have the vaccine roll-out because we would have remained in the European Medicines Agency" at Prime Minister's Questions this week has its roots in The People's Partridge's claims from December 2020 that the UK's not being in the European Medicines Agency meant that "because we've left the EU, we've been able to move faster."
Except that as I pointed out at that time, and repeatedly since, this was completely untrue.
Proof of Mr Hancock's untruth is found in the government's own statement on the vaccine "Until the end of December, and as part of the transition period, covid-19 vaccine candidates can be licensed (authorised) via the European Medicines Agency (EMA) and that authorisation will automatically be valid in the UK.  However, if a suitable COVID-19 vaccine candidate, with strong supporting evidence of safety, quality and effectiveness from clinical trials becomes available before the end of the transition period, EU legislation allows for temporary authorisation of supply in the UK, based on the public health need" (my italics).
Alan's mendacious antics in December 2020 were instantly corrected at that time by Dr June Raine, MHRA boss, who rightly stated that "we've been able to authorise supply of this vaccine under provisions under European law which exist until January 1st 2021".
The Eric Morecambe defence
In the Commons, Health But Social Care Secretary Sajid Javid insisted that the unavailability of lateral flow tests by post or in pharmacies was not a result of shortage of supply, but about distribution.
It's the Eric Morecambe defence: "I'm playing all the right notes; just not necessarily in the right order".
It's a fairly incendiary remark, given that huge sum of £37 billion spent on Test And Trace (now part of the UK Health Security Agency) which somehow seems not to have developed an effective contingency plan in the event of a sudden big rise in demand.
You'd kind of think that this was an anticipatable thing for which they could plan, no?
Delightfully, the national call for Test And Trace on Monday saw one official claim that there "wasn't an issue of availability with lateral flow devices … they just can't be made available via the current channels". Which is the perfect example of "an issue of availability", out here in the real world.
Good old The Saj. It's interesting to wonder why he was tweeting this boast about the vaccination rollout with the Conservative Party's logo on it.
When it comes to reviewing the whole shit-show of this Government's handling of Covid19, there was truly consequential news this week: that of the appointment of Baroness Heather Hallett as Chair of the public inquiry into the pandemic. It's worth reading the Institute For Government's take on why her appointment is crucial.
Vaccines
As Jeremy Hunt pointed out on Monday in the Commons, the UK has been slower to approve boosters than Israel; slower to approve teenage vaccination than France; and slower on the over 5s than the US. There were three whole months between the booster programme starting in September and the JCVI deciding all adults should get a third dose.
The creaking system
National director of elective recovery, Northumbria Healthcare FT CE and former NHS Improvement interim boss Sir Jim Mackey told MPs about empirical reality this week, when he stated on NHS elective recovery that "it will be two to three years before there is a material increase in capacity. That's not to say we can't be very productive, change the way our systems work, adopt technologies, and accelerate volume, which is what we're already doing to make an impact. But in terms of really significant additional capacity, that will take time."
These quotes are drawn from HSJ's report, which also says that Sir Jim claimed to MPs that NHS England was close to agreeing a longer term elective recovery plan with government. Mmmmmmm. This is not what people close to those conversations have been telling me.
Sir Jim went on to say that those involved will now "take stock over the next couple of weeks" over the allegedly nearly-done deal, as regards the Omicron wave's impact.
BBC News reports on a worrying study by academics and the Royal College of Emergency Medicine, which found that doctors treating Covid19 patients feel like "cannon fodder".
The study identified themes of feeling exposed and unprotected; the relentlessness of the virus; the "ugly truth" of the front line; and an overwhelmed system.
It quotes a senior doctor as saying, "I feel, at times, that I am considered totally expendable and that, if I die or become ill, not only will it have been preventable with political will, I will simply be an inconvenient statistic.  I'm not a Covid hero, I'm Covid cannon fodder".
House of Commons library stats researcher Carl Baker has created this handy map of NHS ambulance services in England, indicating pressure levels.
The GMC's annual report on 'The State Of Medical Education And Practice In The UK' is an ugly and sobering read.
Publication of the Commons Health And Social Care select committee's report on 'Clearing The Backlog Caused By The Pandemic' has been postponed until the New Year.
Meanwhile, HSJ spotted that NHS England has told trusts to increase overseas recruitment efforts. It doesn't feel that long since health minister Gillian Keegan told the Conservative Party Conference that international recruitment was "bizarre – unbelievably inefficient and also wrong and just bizarre … stupid". And indeed it isn't: that was 5 October.
Cronyvirus and coronamillions update
The Good Law Project has further information regarding the pressure put on regulators to approve as safe for use the PPE supplied by ministers' contacts in the 'VIP fast lane'.
This update builds on Lyndsey Telford's work for BBC News about strange conduct in PPE procurement.
Other important things
Would appear here.
Recommended and required reading
A deeply ugly story in the Telegraph about how two of Nottingham University Hospitals' own staff were appallingly let down in failed maternity care that led to the death of their child. Includes attempted cover-up.
The National Institute for Health Research (NIHR)-funded DECODE study, published in the British Journal of General Practice, examines the use of online consultations in primary care to improve how they will be used in the future. It concludes that online GP consultations have unintended consequences that may put some patients at a disadvantage and create additional work for GP practice staff.
Congratulations to Kamran Abbasi, who has been appointed new editor in chief of the BMJ.
Interesting report on integrating health and social care across the UK's four nations from the Nuffield Trust