Cowper's Cut 180: The levelling-up reshuffle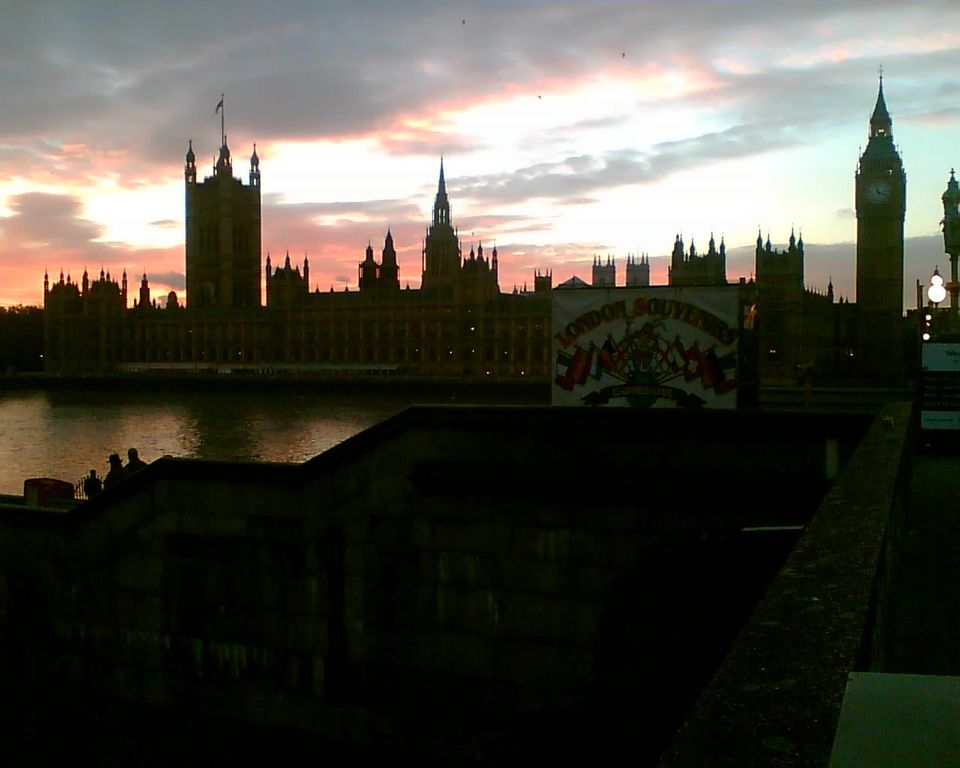 Cabinet reshuffles are weird things.
In 2017, I was asked by friends on Twitter to propose the worst possible Cabinet made up of serving Conservative MPs: this was my reply.
It is more than slightly un-nerving to have correctly predicted half of the ongoing incumbents of the great offices of state. And still, to this day, Priti Patel IS home secretary, and Boris Johnson IS prime minister.
Ahem.
So 'The Saj' is here for the duration, whatever that may be. PM Boris Johnson's reshuffle neglected to follow through on his joke-threat to move Rishi 'The Brand' Sunak to the Department for Health But Social Care. 'The Brand' stays put as Treasury-Munchkin-In-Chief and as the PM Across The Clear Blue Water for the Thatcherite faithful
This is quite handy, because Mr Javid has fabulous new insights into how respiratory virus Covid19 is spread. Which is 'not among people who know each other', apparently. No: I missed that peer-reviewed publication too.
Doing the media round to sell the Government's Plan B, The Saj told BBC's Nick Robinson that "mask wearing is part of a suite of measures", suggesting that if you've been double-jabbed or tested, then mask-wearing not needed. As the i's Paul Waugh rightly asked, "is that the new advice from the government to the public?"
On Sky News, Mr Javid said, "people should consider wearing masks in crowded places when they are with strangers". Right. Because knowing people's names famously prevents the spread of respiratory disease.
The first new Cabinet meeting was in a small, crowded room with no evident ventilation. Nobody wore facemasks.There's nothing like leading by example, and this is nothing like leading by example.
Plan B
The Government's Plan B is basically more of their excellent comms, plus facemasks. Yes, I'm reassured too.
As the new Cabinet met for its first facemask-free session, it was interesting to see The Guardian's Andrew Sparrow become the first national political news journalist I've seen to call the Prime Minister's '40 new hospitals' slogan "dishonest". Which, as I've pointed out really rather often, it is.
HSJ spotted this week that Cornwall has lost its new hospital: only another 33/41 more fictional schemes to go, depending on whether the Lie Of The Day is the 40 or the 48.
Culture wars
Health's gain was culture's loss, as hard-of-thought Health Minister Nadine Dorries was appointed Digital, Culture Media and Sport Secretary.
I wrote last week about how the Tory right is out for the NHS. Ms Dorries' predecessor Culture Secretary Oliver Dowden last week fired a sinister shot across the bows of independent expert organisations such as 'the big three' health thinktanks, with this piece for the Telegraph warning against charities lobbying.
Interestingly, Dowden's argument goes against the advice of the Charity Commission that "campaigning and political activity can be legitimate and valuable activities for a charity to undertake … There may be situations where carrying out political activity is the best way for trustees to support the charity's purpose".
More to the point, Mr Dowden supposes that people have not spotted his Government's blatant politicising of appointments to public roles. Longstanding 'Cut' readers will remember how I highlighted Commissioner for Public Appointments Peter Riddell's November 2020 letter to Lord Evans, chair of the Committee on Standards in Public Life.
Interestingly, Boris Johnson fanzine the Telegraph reported Dowden, shifted to Conservative Party co-chair, as telling party staff to get ready for a general election sooner rather than later.
Nadhim Zahawi got rewarded for his steady media performances as vaccines minister with a move to head up education.
One move of possible interest for the Spending Review
The move of Steve Barclay from HM Treasury to take over from chatty chap Michael Gove as Cabinet Office Minister is of possible interest, as regards the Spending Review currently under way.
As Isabel Hardman, one of the best observers of the Conservative And Unionist Party, noted in The Spectator, Barclay's time as an undistinguished junior health minister left him with an abiding view that the NHS was a 'money pit' (a line we'll be hearing more and more from right-wingers across the Tory party).
This (pre-reshuffle) Telegraph piece seems to have been briefed by Barclay or his team, about how top NHS bureaucrats could have their huge salaries cut, blah blah blah. Barclay ordered a review of how many staff each department has on payroll. One of its apparent aims was to "shine a light on the 5,500 people working in NHS England and the extent of duplication in NHS-X and NHS-D and other arm's length bodies".
It would be over-optimistic to think that his exit will drive a change of hearts and minds in the Treasury Munchkin community regarding NHS funding. But it's probably not unhelpful, let's go that far.
In a comical reverse ferret, HSJ reports that the dim Helen Whateley has also been recycled off to the Treasury as exchequer secretary, and is replaced by Gillian Keegan. Maggie Thorup takes over Jo Churchill's portfolio. Maria Caulfield has also been made a junior minister.
The last straw that broke the Kamall's back?
It may not be a great surprise, given his high-profile phone antics (see 'Cronyvirus and Coronamillions update' section below) that the Minister of Unsound, Lord Bethell, has been shuffled off into a sunset of evasions and lawyers, to be replaced at the innovation brief by Lord Kamall.
Lord Syed Kamall is well to the right of the Conservative Party, and a keen advocate of Brexit. He is a former MEP, and worked in IT and as a strategy, public affairs and diversity consultant.
The politics of the Johnson reshuffle are most evident in the renaming of the Department for Housing Communities and Local Government as the Department for Levelling Up, Housing and Communities. The dropping of 'local government' is telling; so is the rebranding. It was, as I observed at the time, very clear from the PM's levelling up speech in July that he has no idea what it means. Changing the name of a thing is no substitute for knowing how you are going to deliver, as the history of NHS redisorganisations shows.
A stab at levelling up
In his first speech since being re-appointed, The People's Saj took a shot at bringing 'levelling up' to our wonderful world of health but social care. Its title, 'The Hidden Costs Of COVID-19: The Social Backlog', is interesting.
Alas, a mere eight paragraphs in, we get what I've been predicting here and elsewhere for some time: a blatant attempt to blame the backlog on Covid19: "I think we can all understand why the backlog has grown. We've had to meet the greatest public health challenge that this country has seen in living memory. And I know from speaking to other health ministers in places like France, Germany and Italy and elsewhere, that we're all in the same boat".
Erm, nope. Wrong.
Not only are we not in the same boat as the big European countries, we're not even in the same channel.
Waiting for care for many months is virtually unknown in those countries: the OECD data shows it . It's also worth reading this REAL Centre analysis of the G7 nations.
And as Dr Jennifer Dixon points out in her foreword to Nick Timmins' masterly '20 Years On' resumé of the Wanless Review, "other European countries have managed to invest more in health care over time – the Wanless review calculated even between 1972 and 1988 this totalled £220bn–£277bn relative to the EU average".
As I'm sure all 'Cut' subscribers know, the NHS waiting list before Covid19 was almost 4.5 million. And as the Nuffield Trust's latest Chart Of The Week shows, all four nations' NHS have been missing the A&E four-hour standard target for many years now, and doing so by increasing margins.
So then, what does addressing this 'social backlog' mean, in practical terms?
Rebranding, of course! Javid announced that when it comes into existence on 1 October, the Office for Health Promotion will be rebranded: the "Office for Health Improvement and Disparities, or OHID. It's not just a change of name but a statement of intent – a driving mission to 'level up' health and ensure everyone has the chance to live happy and healthy lives".
I mean, we'll see. The determinants and drivers of health inequalities are hard, intractable and slow to change. There is nice rhetoric at the end of the speech: "working together, we can be the great levellers, levelling up in health and bringing about the healthier, fairer and more supportive society. Just what we all deserve".
That sounds splendid. Now Mr Javid just has to do it. This speech says nothing about how.
Covid19 update
We may be starting to see a plateauing of healthcare demand from Covid19, according to the latest data. The lagging indicator of deaths keeps rising. First and second doses of vaccines continue to fall, but this will be boosted by the introduction of vaccines for school-age children.
The creaking system
The number of acute trusts running at very high bed occupancy hit a new peak last week, with nearly half of acute trusts over NHS England's 92 per cent benchmark, analysis by HSJ's Dave West shows. Medical royal colleges have set 85 per cent as the maximum safe bed occupancy.
However, Insource's Dr Rob Findlay reminds us of his 2019 presentation looking at the NICE guidance about safe bed occupancy levels. Rob concludes, convincingly, that rather than an absolute percentage, framing conversations about risk and options will be more helpful to developing effective solutions.
The Independent's Shaun Lintern has this story about the pressure on NUH, which admits that patient care is being compromised by demand.
As I mentioned last week, it's also awful in Scotland, and they are requesting military assistance.
I wrote previously in 'Cut' that the private provider sector would start attracting more media attention as the state of the NHS is more widely realised: so it is proving.
Kanani > Minaj
The community of Covid19 musical arseholes expanded in number this week, with Ian Brown, Richard Ashcroft, Eric Clapton, Right Said Fred and Van Morrison being joined by talent-free American rapper Nicki Minaj. Minaj told Twitter about a cousin's friend in Trinidad and Tobago whose swollen balls after a Covid19 vaccination put an end to his wedding.
The only slight problem with this being that, as the country's health ministry wasted valuable time to confirm, Minaj's anecdotal tale turns out to be utter bullshit.
(Co-incidentally, testicular swelling is associated with some venereal diseases, which is a more plausible wedding-ending hypothesis.)
It's vanishingly improbable that this will ever happen again, but I agreed 100% with something PM Boris Johnson said when asked about this: his encomium to Dr Nikki Kanani as a more reliable Nikki to listen to about vaccinations. I also warmly recommend Pete Hoskin and Xavier Greenwood's level-headed piece for Tortoise.
Cronyvirus and Coronamillions update
The Good Law Project continues to be one of the most effective means of holding the Government to any sort of account. Their latest litigation over Lord Bethell's phone has seen the Government's lawyers deploy a third explanation of circumstances.
Readers will remember that I pointed out back in early August the fact that Lord Bethell's explanation of his phone being 'broken' was utter bullshit. His lawyers clearly don't fancy actually trying to take this egregious lie into court, and so have moved on to yet another explanation of what has happened.
In Good Law Project boss Jolyon Maugham's words, "Health Minister Lord Bethell changes his story, again, on why he can't hand over the texts and What's App messages. This is now the Minister's third different version of events: first, he claimed his phone was "lost" so he couldn't hand it over. Then, a few weeks later he abandoned his tale that the phone had been "lost" and provided an entirely new explanation as to why he was no longer using it, claiming the phone was "broken".
"Now, unbelievably, he says the phone isn't lost. Or broken. He actually passed the phone on to a family member". Do take a minute to read the whole of the GLP's lawyers' letter to the Government's lawyers: it is quite devastating.
Getting the Bill (Health and Social Care)
If this briefing to HSJ's Dave West is correct, it would seem that The Saj is Not Fundamentally Bad At Politics, and the 'more Matt Hancock' hypothesis may have had its day. This comes on top of the Nuffield Trust's Mark Dayan spotting that the Government may amend the Bill to prevent private sector organisations sitting on ICS boards.
Dave reports that "Sajid Javid is considering scrapping or watering down plans to give him power over local service changes". Dave goes on to note that SOS Javid is not going to ditch all the unpopular areas of the legislation, but would like to agree some amendments to head off the danger of defeats in votes in the House of Lords.
The DHBSC published its impact assessment of the Bill this week, in marked contrast with its behaviour at the time of the Lansley Bill/Act.
Other important things
Would appear here.
Recommended and required reading
A new Public Health England report shows life expectancy falling to its lowest level since 2011.
An interesting blog from Andrew Taylor of Aldwych Partners (former boss of the NHS Co-Operation and Competition Panel) looks at the prospects for clinicians' wages.
Economist health policy editor Natasha Loder has this interesting summary of what is currently known and thought about the origins and start date of Covid19.
Sharp Spectator article on why the NHS needs more bureaucrats.