Cowper's Cut 295: The One About Alan's Honesty And Probity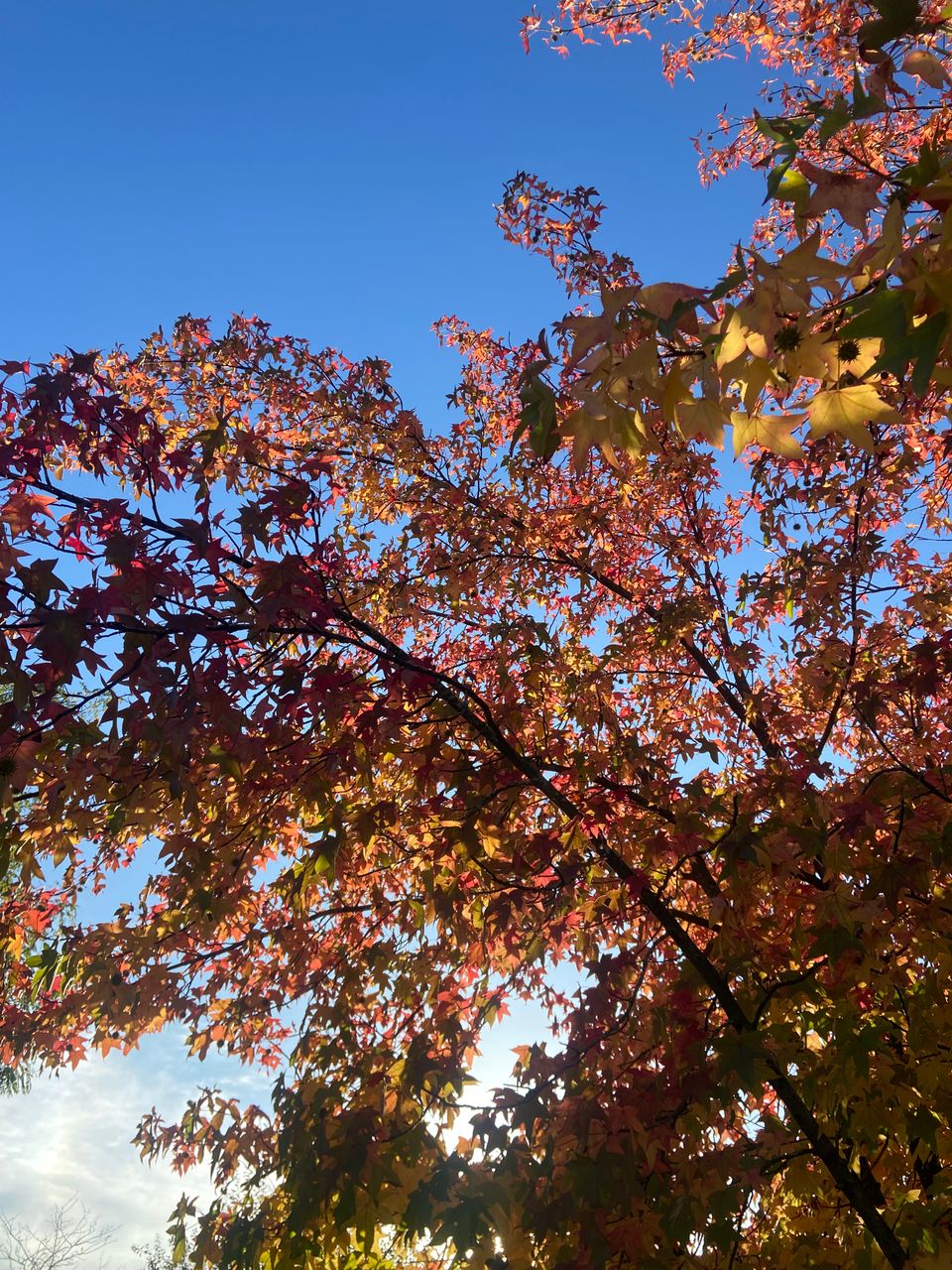 Oh, great … I'm going to have to write about Alan.
The legend that is Matt Hancock: the nation's favourite celebrity. The People's Partridge.
I must have done something, or been someone truly awful in a previous life. Karma's a beach.
Hey-ho. I'll come on to Alan.
Some other stuff also happened this week.
Towards an end to junior doctors' strikes?
The Sunday Times' Shaun Lintern published a screenshot of a communication from the BMA junior doctors committee leaders, giving upbeat news on progress in their talks with the Government.
Laurenson and Trivedi tell their colleagues that "we have had three meetings in the last week, and are set to meet multiple more times over the next three weeks, to discuss the additional investment required to restore doctors' pay and address the workforce issues … conversations have been more respectful and productive between Government ministers and the BMA".
Ah: a respect-off. Don't you love it when things get all Aretha?
Gizza billy, Jezza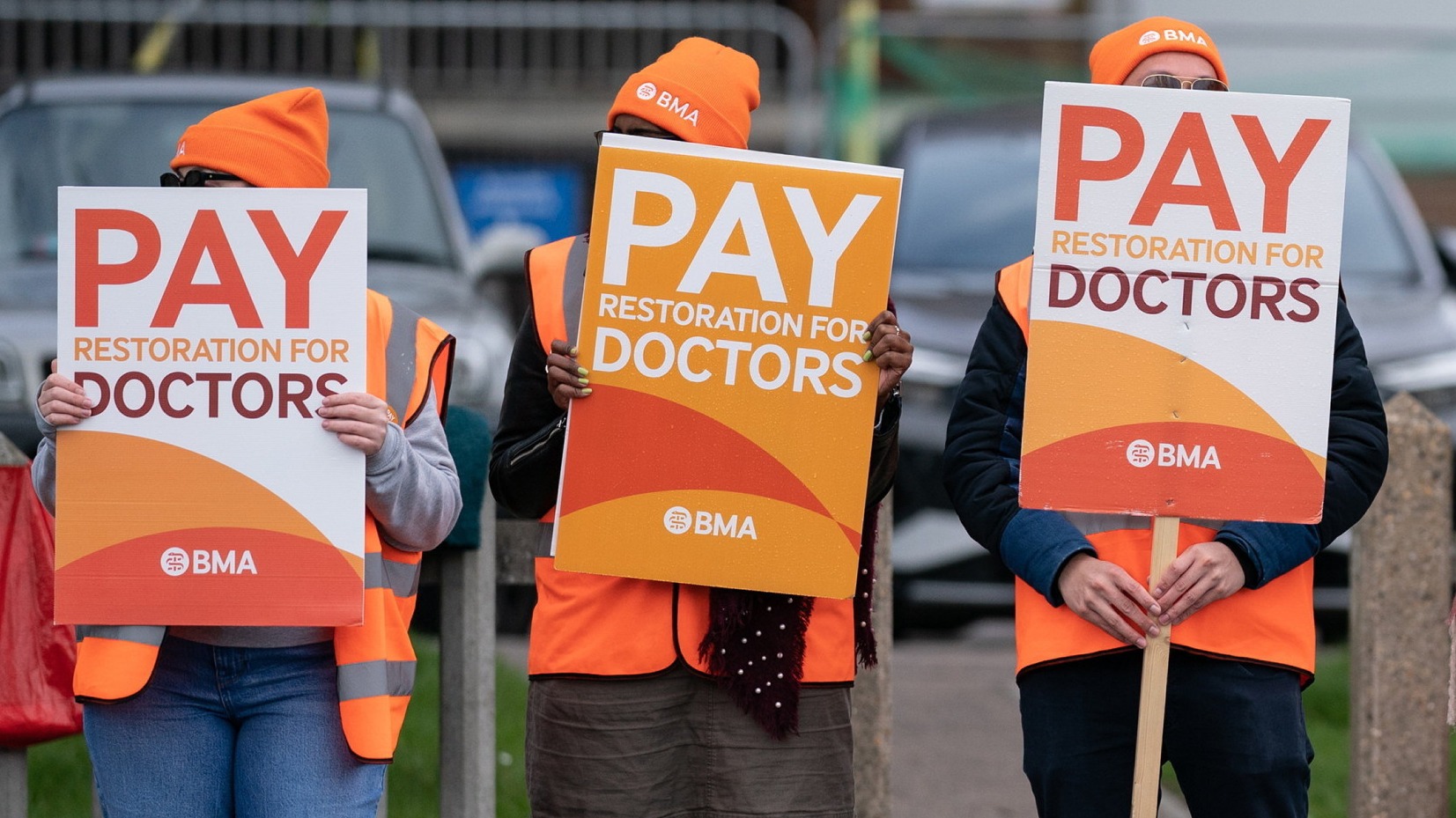 The NHS in England got its begging bowl out, briefing the Financial Times that it needs Chancellor Jeremy Hunt to fork out an extra billion pounds 'at least' in his Autumn Statement "to cover the costs of strikes that have led to the cancellation of almost 1.2 million operations and appointments".
Now, this number is quite weird. Because as 'Cut' highlighted last week, analysis from the Health Foundation estimated that "strikes by consultants and junior doctors have increased the waiting list by around 210,000". Those numbers really do not tally, by a massive margin.
Mind you, this week NHS England did a couple of things that aren't really quite stupid.
I know: I was surprised too.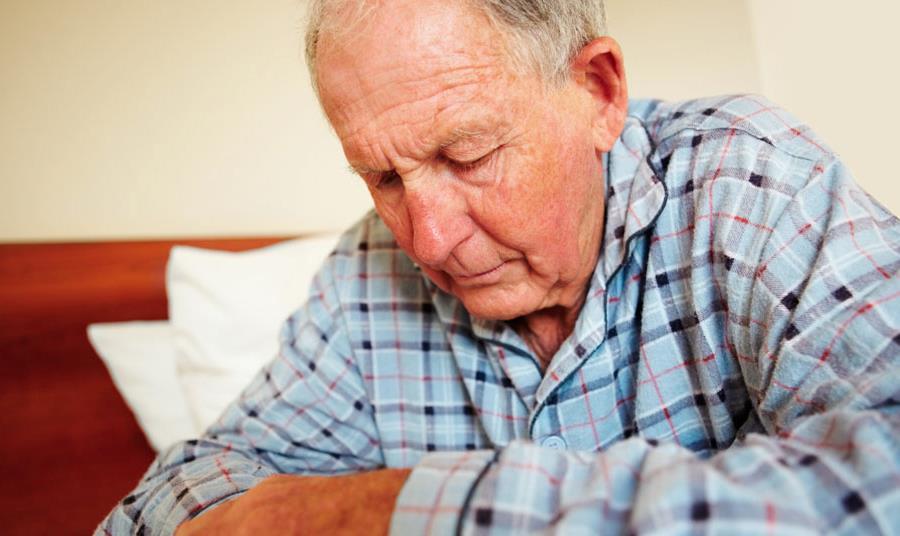 Health Service Journal's Henry Anderson revealed that the foolish practice of fining under-water providers for missing CQUIN quality standards is to be stopped. He writes that "NHSE is looking at "pausing" the financial element of the Commissioning for Quality and Innovation scheme from next year, according to information seen by HSJ. This states "a wider review of incentives for quality" is also under way.
"CQINN payments are set at 1.25 per cent of eligible contracts over an annual value of £10 million. Payments are adjusted down if providers do not hit the standards agreed with commissioners at the start of the year."
This isn't game-changing, but it is a hat-tip towards sanity. It is reminiscent of Patricia Hewitt's 2007 decision to end the Resource Accounting and Budgeting 'double-jeopardy' situation that formerly faced trusts who overspent and lost the amount of that overspend plus the same again from their following year's budget. Obviously, that worked perfectly.
Everybody's favourite wholly-owned subsidiary of the Department For Health But Social Care also announced that "hundreds of thousands of NHS patients who have been waiting the longest for treatment will be offered the opportunity to travel to a different hospital, if it means they could be seen sooner.
" … any patient who has been waiting longer than 40 weeks and does not have an appointment within the next eight weeks will be contacted by their hospital via letter, text, or email … offers will be sent to up to 400,000 eligible patients who will then be able to submit their details including how far they are willing to travel – 50 miles, 100 miles or nationally. NHS teams can then identify whether any alternative hospitals have capacity to see them sooner."
This is a re-announcement of part of the electoral recovery plan. It's a perfectly decent initiative, which will of course rely on good and timely data, as well as significant spare capacity over the coming winter months. Perhaps that's why it's only just been announced?
Barclay baffles and bluffs
Secretary Of State For Looking Baffled Steve ' The Banker' Barclay this week told the annual conference of the Independent Healthcare Providers' Network (formerly a part of the NHS Confederation) that the public and independent sectors had to be "united with a clear goal, to use every capacity to cut the waiting lists", as the Boris Johnson Fanzine reported.
So far, so rational. Then it got weird.
Mr Barclay praised the role of private providers during the pandemic "to provide NHS care to patients most in need". The slight problem here is that this claim is exaggerated to the point of being substantially untrue.
The private provider sector was commissioned to the tune of £2 billion during the pandemic, as BMJ analysis showed.
BMJ editor Kamran Abassi wrote, "Essentially, the private hospital sector had its costs covered by the NHS in exchange for "capacity", but it was allowed to continue with private work on the basis that it retained between 15 and 40% of "net revenue," with the balance returned to the NHS. This proved to be a perverse incentive.
"The leading private providers, responsible for 143 hospitals, gave over only 51% of their episodes of inpatient care to the NHS in the pandemic's first year. Patients with covid-19, just as with Nightingale hospitals, received little care in private facilities.
"The London Clinic, for example, delivered somewhere between 800 and 1,500 inpatient, day case, and outpatient NHS activities, depending on how the data are counted, between 29 March and 13 September 2020, while delivering over 16,000 private inpatient episodes of care in the first year of the pandemic."
As such, Mr Barclay's assertion to the IHPN event that "while we often focus on the challenges of Covid, it also showed the opportunities to do things differently. The NHS worked effectively with the independent sector to maximise capacity and to tackle a common challenge and many people in this room contributed to this effort. This partnership must be sustained if we are to tackle those Covid backlogs" lacks credibility.
Moreover, the Covid backlogs are of course largely nothing to do with Covid: the NHS in England's RTT backlog was already 4.4 million long in January 2020: before the pandemic hit.
The stock of pain
Performance Tracker 2023, the annual Institute for Government / Chartered Institute of Public Finance and Accountancy (CIPFA) public services stocktake published this week, reveals that the government's spending plans from April 2025 (to which Labour have also committed) mean that all services other than children's social care may be performing worse in 2027/28 than on the eve of the pandemic.
In most cases services were performing worse on the eve of the pandemic than they were in 2010. These incredibly tight spending plans mean that settlements for unprotected areas of public spending average -1.2% per year in real terms.
The health-specific chapters - on primary care and hospitals - find that the performance of both rates 'much worse' than their performance in 2009-10. Compared to their pre-pandemic performance, hospitals are likewise 'much worse': primary care is merely 'worse'. As to whether funding is adequate to return performance to pre-pandemic performance levels by the end of 2024/25, the answer for primary care is 'no': for hospitals, it is 'maybe'.
The hospitals chapter concludes rightly that "poor patient flow is driving poor performance, not high demand", and notes that "the ratio of managers to staff is lower than before the pandemic". The whole lot is well worth reading: the IfG's work always is.
The Alan comeuppance
Oh God. SAS: Who Cares Who Wins, starring the nation's favourite celebrity (Alan) is still not over. He gave the Mail this interview, whining about how hard it was to do. Sad-face.
The People's Partridge also cropped up in Dominic Cummings' evidence to the Covid19 Public Inquiry this week.
In one WhatsApp message, Mr Cummings wrote to then-PM Boris 'Got All The Big Calls Right' Johnson, "I also must stress I think leaving Hancock in post is a big mistake - he is a proven liar who nobody believes or shd [sic] believe on anything, and we face going into autumn crisis with the cunt in charge of NHS still."
In another, Cummings wrote to PM Johnson, "you need to think through timing of binning Hancock. There's no way the guy can stay. He's lied his way through this and killed people and dozens and dozens of people have seen it. He will have to go the question is when and who replaces".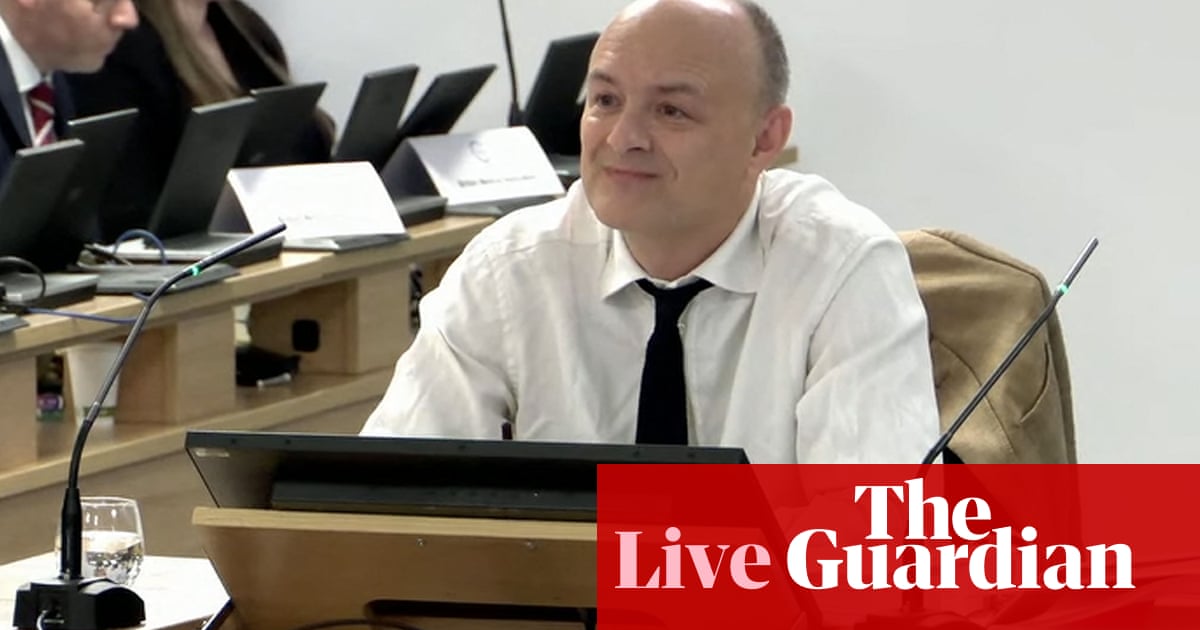 In another, Cummings wrote "Hancock is unfit for this job. The incompetence, the constant lies, the obsession with media bullshit over doing his job. Still no fucking serious testing in care homes. His uselessness is still killing god knows how many".
Helen MacNamara's testimony on Wednesday reinforced these impressions of Alan: she told the Inquiry, there was a "pattern" of "being reassured that something was absolutely fine" by former health secretary Matt Hancock before discovering it was "very, very far from fine".
Hancock had "time and time again" without "any ambiguity" told the cabinet that plans were in place during the pandemic, which did not turn out to be the case. Asked whether she believed Hancock was not saying things that were true, she said: "It's definitely the view in government. I think it's fair to say it's what we experienced.
"So that what was said in a meeting as actually being under control or going to be delivered, or something that was fine, that then subsequently, a matter of days sometimes, or sometimes weeks later, that we'd discover that that wasn't in fact the case."
MacNamara also told the inquiry about what must stand as the moment of Peak Partridge: "he reassured me that he was 'loving responsibility' and to demonstrate this took up a batsman's stance outside the cabinet room and said: 'They bowl them at me, I knock them away'."
Alan: a deity old man
I've said it many times before: the man's a deity.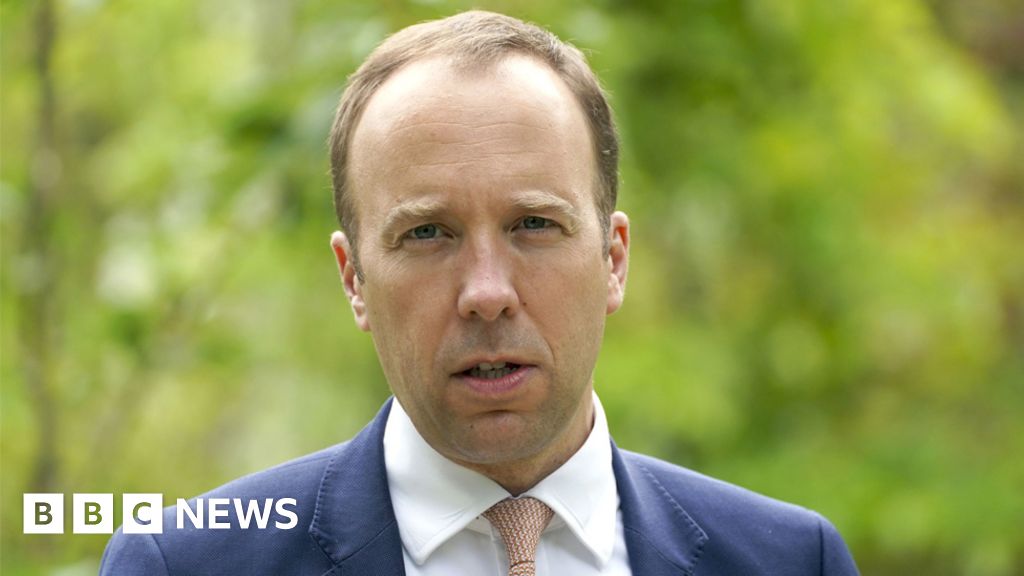 Indeed, Alan agrees with me.
We learned from Simon Stevens' evidence that Alan sought to have the God-like power of life or death over Covid19 patients in extremis: a situation which, fortunately, "never crystallied", in Simon's elegant phrase.
Stevens said, "the secretary of state for health and social care took the position that in this situation he - rather than, say, the medical profession or the public - should ultimately decide who should live and who should die.
"I certainly wanted to discourage the idea that an individual secretary of state, other than in the most exceptional circumstances, should be deciding how care would be provided. I felt we were well-served by the medical profession, in consultation with patients to the greatest extent possible, in making those decisions."
'Mostly harmless'
Inevitably, Simon was asked repeatedly by the KC for the Inquiry about Alan's honesty and trustworthiness as Health Secretary.
Once again, diplomacy's loss proved to have been health politics and policy's gain: Simon's formulation was that "for the most part" he found Hancock was trustworthy. "For the most part" is elegant understatement: always the most destructive kind.
Simon let little slip under questioning that he didn't want to. Plus ca change …
Stymied social care reform (again)
But one revelation was genuinely interesting: when Simon discussed stepping down as NHS England chief executive with PM Boris Johnson in the summer of 2020, he offered to take a lead on social care reform.
Stevens' conditions for doing this were that it had to be a cross-party endeavour (so that it would actually happen and stick); that it had to be properly resourced; and that it had to be not just about preventing wealthy people from selling their homes to fund their care, but about sustainably increasing the supply and workforce of social care.
Stevens' terms were not met, and so he did not proceed.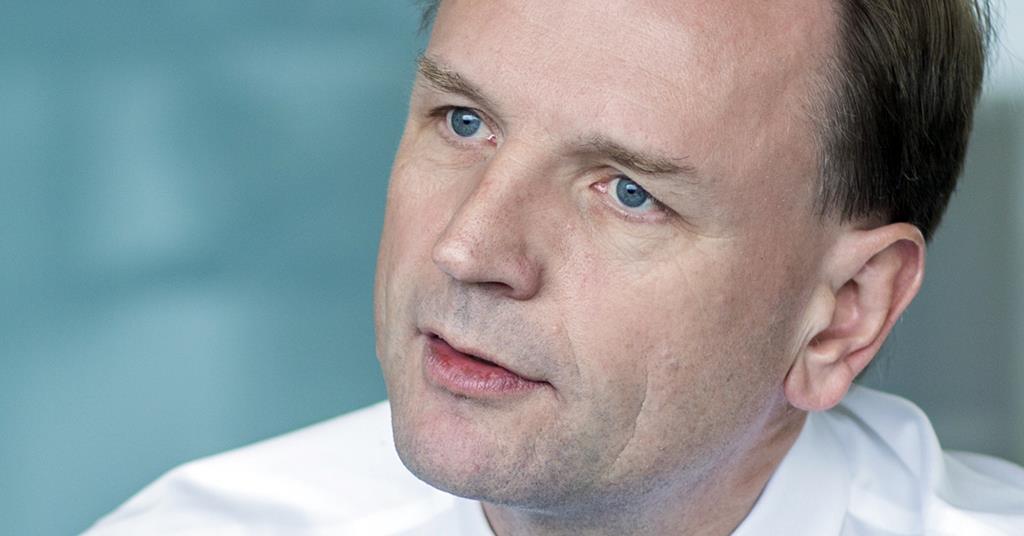 HSJ's Dave West spotted some gems in Simon's written evidence to the Inquiry. He (Simon, that is: not Dave) wrote of the Government's volte-face in finally allowing a long-term workforce plan, that "there is also a strong case for revisiting several other national decisions.
"These include the dismantling of some community infection surveillance infrastructure; cancelling some scientific and clinical research programmes developed during the pandemic; postponing various preventative health measures; deferring reform of social care; and further delaying upgrades of health buildings, equipment and technology.
"This country would have benefited greatly had these all been in place when [covid] struck in early 2020. Given the loss of life and vast economic costs of the pandemic, chronic short-termism has proven to be penny-wise but pound-foolish."
Dave also picks up a pointed rider from Simon's statement on Mr Hancock's candour and credibility: Stevens wrote, "Mr Hancock's second witness statement suggests that in a phone call on the evening of 12 March 2020 he in some way persuaded me of the need to scale up NHS capacity.
"My recollection is somewhat different, given both the chronology set out above and because by then work was already under way on both facilities and workforce expansion including use of clinically qualified returners, health professions students and volunteers …
"Furthermore, Para 270 of Mr Hancock's second witness statement can be read as implying that it was on 13 March 2020 when he first heard about and agreed measures to free up beds, and that this had previously been discussed with the prime minister rather than him. The chronology in paragraph 31 shows that is not correct."
Recommended and required reading
Long FT piece on why rates of dementia are declining.
The British Generic Manufacturers Association (BGMA – the trade association for the off-patent prescription medicines sector) launched a report looking at the impact of the Government's VPAS rebate on local NHS budgets, which predicts that each of the 42 ICB's will have to pay an additional £37million a year on average due to the rebate rate reducing competition in the market.
HSJ's Nick Kituno reports that seven London NHS provider hospitals will be run jointly and become known as the 'Bart's NHS Group'. Oh dear: didn't they read last week's bit in 'Cut' on NHS provider mergers?
My latest column for Pharmaceutical Journal.
Julian Patterson's take for HSJ on the Covid Public Inquiry is magisterial.
The last Beatles song, 'Now And Then', is lovely.