Cowper's Cut 287: Going to RAAC and ruin with an unexpected outbreak of Candour19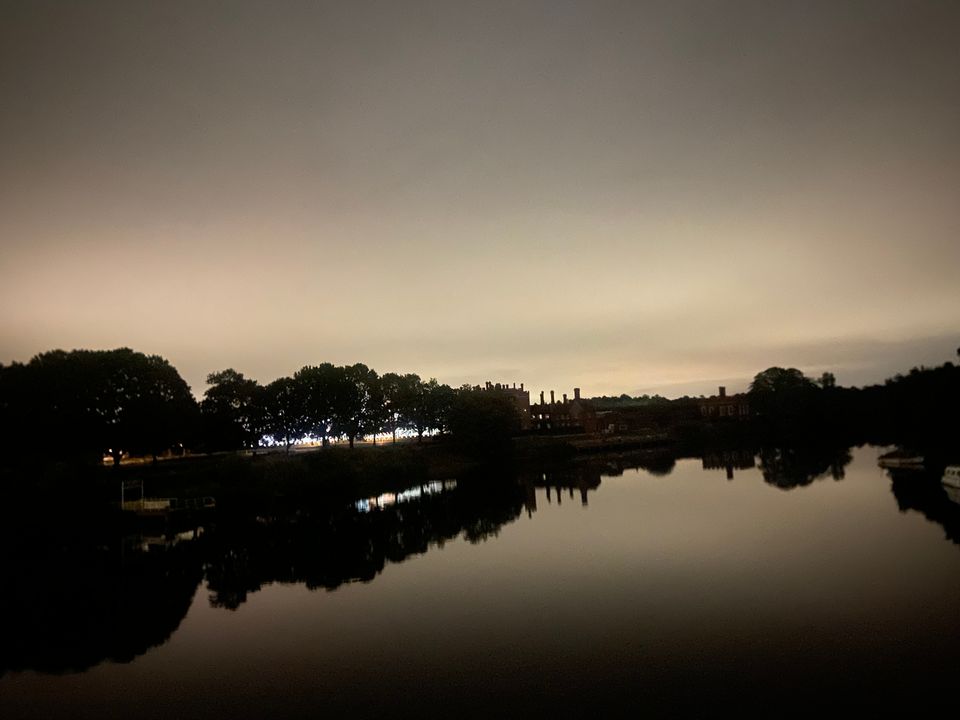 Iron while the strike's hot
New polling by Ipsos found that public support for the ongoing medical staff strikes over pay remains fairly high, given that their strike action is now more than six months old.
Their write-up says that "junior doctors retain support by half of the public (53%), while 3 in 10 oppose (31%).
"By contrast, the share of Britons who oppose strike action for strike action by consultants (44%) is higher than that which support (38%), with levels in line with those seen railway workers, who are due to strike this upcoming weekend (36% support, 43% oppose)."
Nurses' strikes (which are no longer happening) were very popular: 63% of those whom Ipsos surveyed reported their support, with 24% opposing. Ambulance workers also enjoyed strong support in this poll: (60% support; 26% oppose).
Consultants' relatively low level of public support is not wildly surprising: their pay, while eroded by inflation, tends to be between four and five times times average earnings.
Envy dies hard, even for people who might save your life.
People blame the Government
The political opinions revealed are telling: Ipsos found that "the majority of the public continue to feel that the UK government led by Rishi Sunak is doing a bad job negotiating with trade unions to prevent public sector workers going on strike (57%), a 6ppt increase compared to June 2023.
"By contrast, only 17% think he's doing a good job."
The Government is getting the bulk of the blame for the strikes, in other words.
Oooops.
Will nobody tell them that they've done a fucking good job? This electorate is just so horribly ungrateful. They don't deserve Secretary Of State For Looking Baffled Steve 'The Banker' Barclay: really they don't.
"Confidence in any improvement under a Labour government led by Keir Starmer, however, remains middling, with 3 in 10 (31%) expecting he would do a better job, and an equal share (34%) thinking there would be no change. 1 in 5 (21%) think Starmer would do a worse job."
The Government's 'imaginary girlfriend' strategy
The Government's strategy over the industrial action smacks of a teenager's imaginary girlfriend: you wouldn't know them - they go to another school.
Their strategy (if we can even dignify it with the name) has been to try to just wait it out without negotiation, and seek to blame the ever-rising RTT backlog (100,000 a month) on these strikes - rather than it being a long-run trend since before the pandemic in January 2020, when there were 4.4 million on the RTT list.
So, what's been the the demonstrable impact of the industrial action?
Sarah Scobie of the Nuffield Trust investigated this in a punchy blog, which found that "the number of appointments and planned operations cancelled was higher during doctors' strikes which occurred in March and April, and from June onwards, relative to strikes by nurses or ambulance workers over the winter".
From the data, Scobie concludes that "it's clear that there would have been more operations and appointments had the strikes not taken place.
"But it is unlikely that the lost activity would have been enough to enable waiting lists to come down, and it is certainly not the case that the strikes alone are to blame for continued long waits – given that the number of planned operations hadn't yet recovered even to pre-pandemic levels before the strikes began".
Going to RAAC and ruin at the PAC hearing on the New (If Fictional) Hospitals Programme
Thursday saw the Commons Public Accounts Committee evidence hearing on the Government's New (If Fictional) Hospitals Programme.
The tension between those giving evidence from the Department For Health But Social Care and its wholly-owned subsidiary NHS England, and their Reginald Perrin-style internal monologues, was almost audible.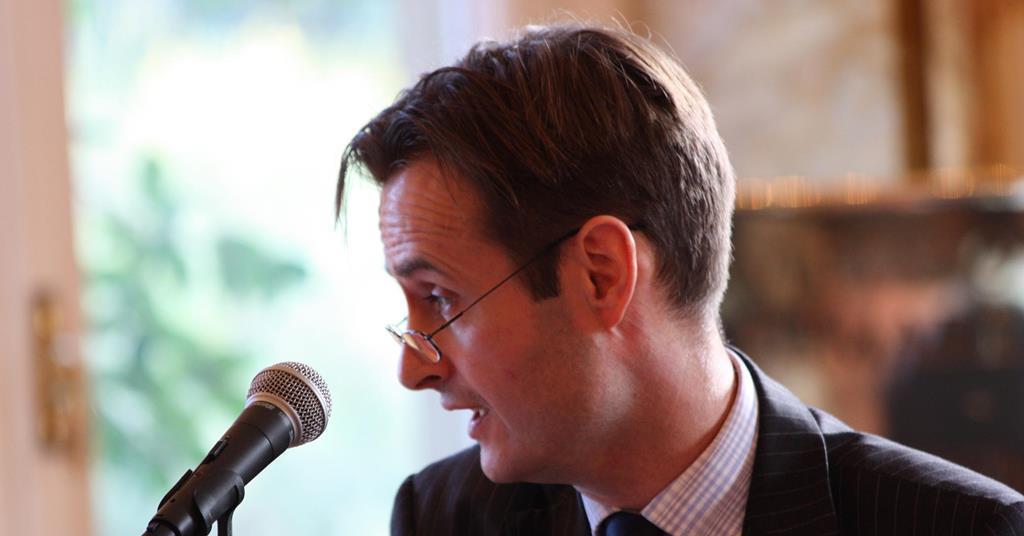 At points, it was audible. Witnesses were saying things that were true out loud, in the real world. It looks as if a big outbreak of the highly infections Pirola variant of Candour19 may be upon us. (It'll never catch on, clearly. This'll just be a passing phase: like CB radio. Or the internet.)
NHS England director of finance and deputy CEO Julian Kelly told the MPs that the NHS had "examples all the time where hospitals are having to shut units, decant patients into other spaces, where we are losing theatres… which limits our capacity to treat patients ... we have hospital teams which are managing these sort of issues day in and day out.
"And so we have examples of managing fire risk, flooding… a lot of this is because we know we've seen a big increase in backlog maintenance and we know there was a pause in investment in new hospital infrastructure", as Health Service Journal reported.
Could this be the same Julian Kelly, HSJ's Zoe Tidman and Henry Anderson implicitly wonder in their article, who had been the top Treasury official in charge of public spending and finance between 2013 and 2017? The very period of huge capital-to-revenue budget transfers, which caused or worsened such problems?
Why yes, it was: thank you for asking.
HSJ's Henry Anderson observed on Twitter that "pre-Covid, the NHS transferred £4 billion from infrastructure budgets to pay for day-to-day spending, storing up problems with crumbling hospitals we see today. Top DHSC official Shona Dunn (who wasn't in charge at the time) was asked (at the PAC) whether she regretted that decision. Ms Dunn told MPs: "it's certainly not something we now do as part of normal financial management ... certainly it is not something we would want to return to".
Henry also noted the curious wording from Julian Kelly, NHS finance chief, when asked directly if NHS would do this again: "as I'm sat here today ... we are absolutely seeking to maintain and protect the level of capital".
"As I'm sat here today". That sounds very reliable.
Capital-Killer Kelly told the committee that trusts had recently been approached to confirm again the status of their estate, and that "a number" had come back with potential new RAAC. He then got creative with his language, when asked as to the precise numbers now known to have RAAC in buildings, but said it concerned "tens" rather than "hundreds" of hospitals.
That's right, but also misleading. It is tens of trusts, but I am told by well-informed sources that there are certainly a hundred buildings across the NHS in England with RAAC.
Barclay to MPs: "I will close stable doors EVEN HARDER post-horse-bolting"
HSJ's Dave West spotted that Secretary Of State For Looking Baffled Steve 'The Banker' Barclay told MPs this week that he was applying for the 'Post-Horse-Bolting Stable-Door Closer Of The Year Award'.
OK, he didn't quite put it that clearly. In relation to the Countess Of Chester serial killer paediatric nurse saga, Dave notes that The Banker "asked" NHS England to look again at regulation of senior NHS managers, including "disbarring".
The reasons The Banker cited were not only COC-up, but "ongoing variation in performance across trusts". As Dave rightly notes, it is "curious to cite 'ongoing variation in performance across trusts' here: very rare for that to become a 'disbarring' issue, surely?"
It looks as if The Banker is getting himself into 'firing people' mode.
There is another pertinent point here. NHS England have no capacity, duty nor legal rights/obligations to regulate NHS managers. As the person who looked at the issue when working for NHSE agreed.
Apart from that, this is an inspired use of the Health But Social Care Secretary's time and efforts.
Sloman: from Glastonbury viral to ward virtual
Former NHS England chief operating officer Sir David Sloman has moved on from being chief operating officer of NHS England, and from his viral Glastonbury triumph
to go virtual.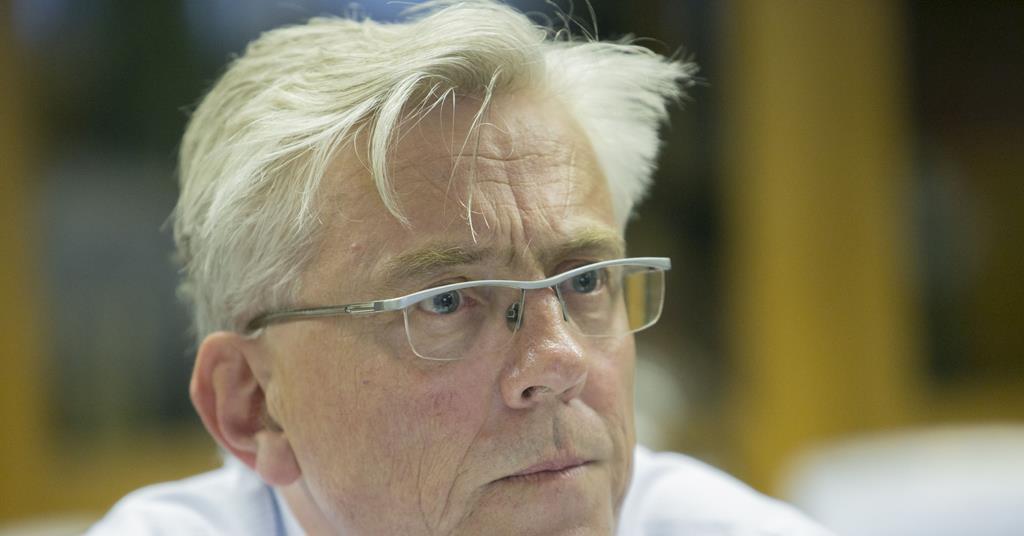 HSJ reported that he is to become the senior advisor to vitrual ward form Doccla. There is no mandatory 'cooling off'/'non-lobbying' period for former NHSE directors: it's straight through the revolving door.
Health Minister Lord Markham's brain is missing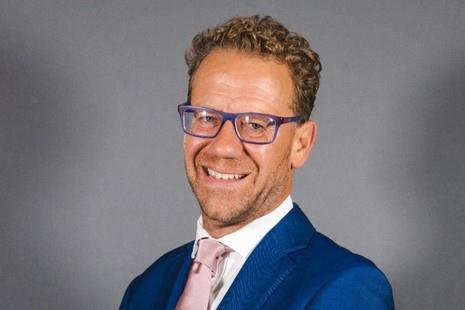 HSJ reports that Conservative And Unionist Party Health Minister Lord Markham told the Westminster Health Forum that he wants to bring back the principles and practice of the notoriously bad value for money PFI.
Once again, he didn't quite put it that way. When asked about net zero targets and new hospitals, Markham told delegates that widescale capital projects across the NHS would create attractive returns for investors, citing costs for putting solar panels on all hospital roofs of around £300 million to create savings of around £50 million a year. Likewise, replacing the whole estate with LED lighting is estimated to cost £400 million, but save around £100 million a year.
Markham claimed, "what I'm trying to do in all of this, and working very closely with Treasury colleagues is how we can actually inject private capital to help us do that.
"Clearly, I want to make sure our capital budgets stretch as far as possible in terms of the actual estate." He said it was about trying to "lever in private capital where we can create a win-win" where investors can get the returns they want, while also producing savings and reducing NHS emissions.
This is, to put it politely, sanity-free economics. £700 million is a rounding error on NHS England budgets. This is a spend-to-save so obviously clear that even our dear friends the Treasury Munchkins mnight understand it.
The unprioritised pandemic
Contrastingly, former Health Minister Lord Bethell of MiniSound clearly caught a dose of the highly-infections Pirola varant of Candour19, telling the Institute For Government that "Number 10 didn't want to prioritise the pandemic in early 2020, even though the evidence was mounting – there was a post-election, ostrich, head-in-the-sand mentality, which I saw again around the invasion of Ukraine.
"Its priority, and what we were told many times, was Brexit and levelling up. 'We have to deliver Brexit, so could your pandemic quietly go and mind your own business, please,' we were told.
"So we had several weeks of this brushing off, and then they switched into it eventually. After that we got a lot of erratic dipping in. In Yiddish, it's called 'kibitzing': erratic and ill-informed interference."
The public inquiry will find this interesting, as Lord Bethell willl have intended.
Labour reshuffle
Labour leader Sir Keir Starmer this week reshuffled his shadow cabinet. To absolutely no surprise, Wes Streeting remains as shadow Health Secretary.
Dr Rosena Allin-Khan left, as Starmer decided that mental health should no longer be a shadow Cabinet post; and the NHS reform brief was given by Streeting to  very able former career NHS manager, Karin Smyth MP.
Palantir inked in?
Open Democracy have obtained NHS England emails from late 2020 revealing that Palantir were being inked-in for contract wins months before the deal was signed by Ming Tang, NHS England chief data and analytics officer. (COI declaration - I sit on Palantir's health advisory panel: it is a paid role)
Tang's emails also refer to NHS England "trying to keep Palantir to £10-12 million per year", and told the correspondent to prepare information on the "costs vs funding" of this.
It's interesting timing that this was published, wiuth the announcement of the Federated Data Platform contract due soon.
Covid's back
The latest Covid dashboard data shows that infections are on the rise.
And Pirola? The UK Health Security Agency published SARS-CoV-2 variant surveillance and assessment technical briefing 53: the latest epidemiological and genomic analysis of the emergent BA.2.86 variant. As of 4 September 2023, 34 confirmed cases of BA.2.86 had been identified in England. Of these, 5 were hospitalised and no deaths due to COVID-19 have been reported amongst these cases.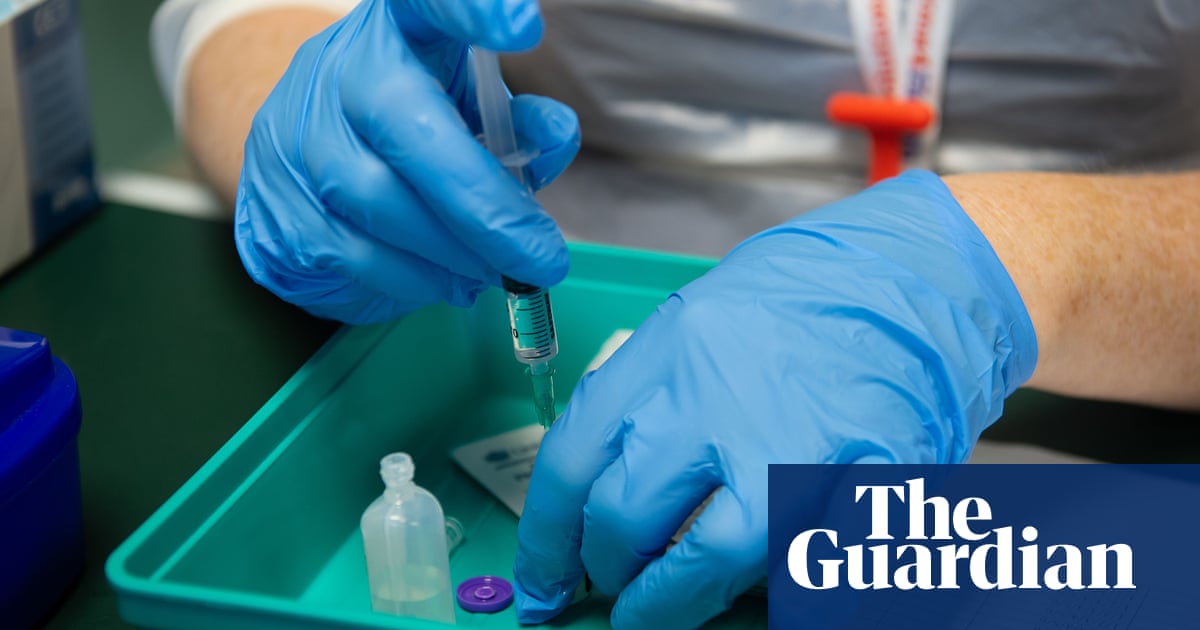 And the autumn Covid jabs have been brought forwards to this week, following the accelerated start of the flu jabs over the previously announced date.
Did the science change?
Or did my column for the Pharmaceutical Journal about what a mess the Government's autumn vaccination plans were cross the right desk?
Recommended and required reading
HSJ reports on only the second NHS prosecution for corprate manslaughter.
Shaun Lintern has a good piece in the Sunday Times on the risks involved in going to use private healthcare.
Ministers' response to the Commons Health Select Committee's 'Digital Transformation In The NHS' report rejected a call by the Committee to pay higher salaries to boost the NHS's digital workforce, to allow it to compete with the private sector.
Attomarker, a spinout from the University of Exeter, claims to have developed a 10-minute fingerprick blood test that can detect Long Covid and Alzheimer's, the Financial Times reports. This test is also being developed to detect biomarker proteins associated with female fertility, food allergy and diabetes, and to fight antimicrobial resistance by distinguishing bacterial from viral infections. The mobile device is likely to cost about £300, CE and founder Andrew Shaw told the FT, with each test array or chip costing between £10 and £20: "the route to market will be private clinics to begin with, and then the NHS later".
Another excellent HSJ 'Mythbuster' piece from Steve Black.