Cowper's Cut 252: The Year Of Humpty-Dumpty and Micawber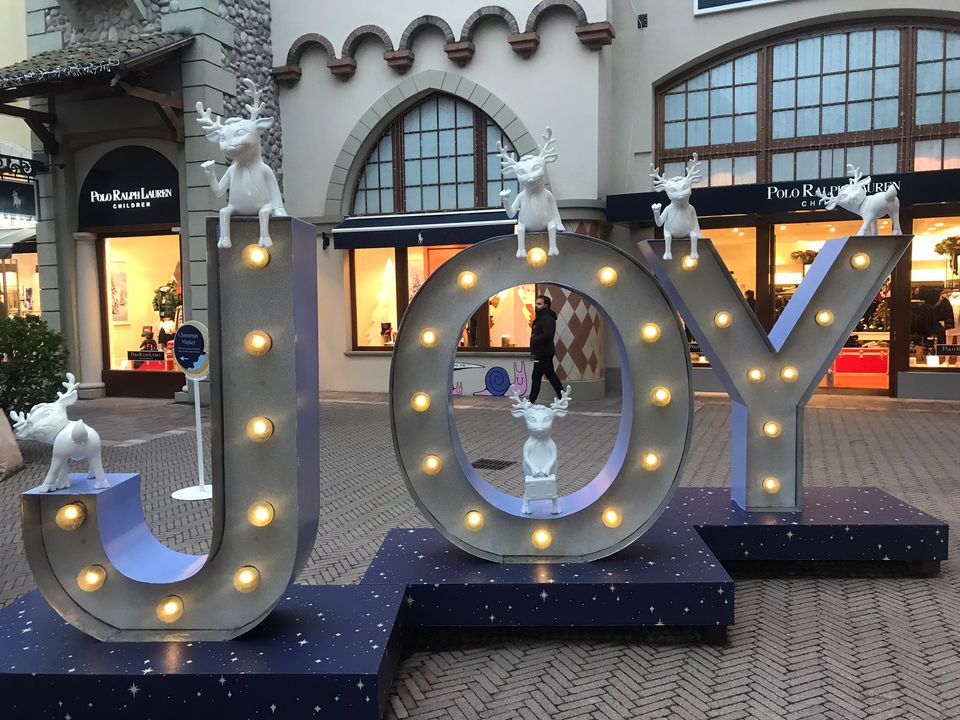 ‌‌I've been trying to understand the Government's health and care strategy for some time, and frankly, I haven't really got anywhere.
I increasingly think that this isn't a failure of understanding on my part.
I rather think that the problem is that they simply don't have one.
Take Health But Social Care Secretary Steve 'The Banker' Barclay's negotiating strategy regarding the strikes.
It is to use the media.
Now this is scarcely an unusual political tactic for the current Conservative And Unionist Party's political leaders, as longstanding 'Cut' readers well know.
So, how well has this served them lately?
Mmmmmmm. Just the three Prime Ministers in 2022, then.
The Barclay-Cokey
In last week's column, I noted the latest resurgence of The People's Steve's 'one-off payment' approach, following his previous, profoundly adorable 'my door is always open to talk to staff unions - BUT NOT ABOUT PAY!' approach.
This week, a source who evidently occupies the same pair of shoes as Mr Barclay told The Guardian that The People's Steve 'privately concedes' that he has to pony up with actual staff pay increases, of exactly the kind that have hitherto been the grossest kind of unaffordable, hard-left subversion.
In-out, in-out, shake it all about: you do the Barclay-Cokey and you turn around: that's what it's all about!
The People's Steve has also been briefing the liberal media (apparently with a straight face) that he needs trades unions' help to make the case for higer pay to the naughty, bad and mean Treasury (who have allegedly "captured" Chancellor Jeremy Hunt. Free the South-West Surrey One!)
'Treasury Hard Man Steve Barclay' no more, it seems. His "the NHS doesn't need more money" bid from last November has (as I then predicted) aged like fine milk.
Number 10 has of course warned that this all will have to be found from within existing Budget settlements.
Bless! Aren't they adorable?
Opinion poll tax - the price of the strikes
The fanboys and fangirls of the Conservative And Unionist Party spent the turn of the year informing their media clients and suchlike tricks that the Government's New Year political strategy was to win the trades unions' cost-of-living fights by doughty (if not actually flinty) resolve, and thus appear to their team to be Thatcherite hard-folk.
Their stated belief was that this approach would deliver for them, to the party's 2024 general electoral benefit.
Mmmmmmmm.
This was, at best, a strategy that mixed making the NHS's decline seem as absolutely inevitable and irrevocable as the fate of Humpty-Dumpty ("all the King's horses and all the King's men/Couldn't put Humpty together again") with the blithe optimism of Mr Micawber from Dickens' David Copperfield, with his mantra that "something will turn up!"
So, how has their Humpty-Dumpty-Micawber fusion approach been going down, over in The Real World, where people actually quite like the prospect of functioning universal healthcare for which their taxes have paid?
Ah.
Mmmmmmm.
Not so well, really.
Whether you look at the Redfield and Wilson polling for the Boris Johnson Fanzine, or at the Opinium polling for The Observer, the Government's political attempt to win popularity via fighting key staff groups in the NHS has been losing really quite badly.
Nothing has turned up for the Government, electorally-speaking.
Quite the political opposite. It's anti-Micawberism in action.
A lerarning-prone organisation might act on this, of course.
A safe pair of hands
So, what has The Banker done?
Why, The People's Steve has been asserting that ambulance strike arrangements have been endangering public safety. His letter to GMB officials stated, "during recent action I have not been reassured that the current system of voluntary arrangements can be relied upon to ensure patient and public safety".
It is heroically tone-deaf for the Health Secretary overseeing the first-ever major strike by nurses, and whose Government has overseen the major decline in NHS staff pay since 2010.
However, The People's Steve is intent on proving himself to be an remarkable person.
His revealed attitude to patient safety is analogous to Government ministers such as alibi-prone BEIS Secretary Grant 'Michael Green/Corinne Stockheath/Sebastian Fox' Shapps referring to their new proposed anti-strike legislation planned as 'minimum safety level' legislation.
Minimum safety level?
Ahem.
Have these people not seen the ambulance queues at A&Es?
The Government are writing Labour's attack lines for them: this is heroic political stupidity. On just how well the politics of this strike are working out for the Government, it's worth reading ex-Conservative Health Secretary, Health Select Committee chair and fully-paid-up grown-up Stephen Dorrell's take.
When in reality debt, don't accept
Despite all this, The Banker was out on the national media round this week, saying of the ONS figures showing that 2022 saw one of the UK's highest death tolls ever recorded outside of the pandemic that "we don't accept those figures".
This is simply bizarre.
It's like not accepting gravity.
Charles Tallack of the Health Foundation makes some fair-minded comments about what the ONS excess mortality data does and does not describe, which repay attention - without in any way undermining the key point of the sheer bizarreness of Mr Barclay's approach.
The Banker on the new discharge fund
On Monday, we got an urgent statement from the Government about NHS winter crisis funding. The Banker announced £250 million more for short-term social care.
Was there anything to resolve on an ongoing basis the health and care system process problems that create a surplus of medically-well patients in acute hospitals unable to leave acute hospital beds?
Don't be silly!
We are firmly in Short-Term-Attempted-Ineffectual-Fix-Land for the foreseeable future.
It would be difficult to characterise Mr Barclay's urgent statement as … well, showing much urgency. Any attempt to fix a Winter Crisis is not optimally timed for mid-January of that same winter.
I characterised The Saj as a shrug in human form in the role of Health But Social Care Secretary, but I'd have to confess that Steve 'The Banker' Barclay (like nobody) "does it better".
The Banker's 'zero fucks given' performance at the despatch box during this session was almost impressive. There was a Zen quality to it, minus the motorcycle maintenance.
The mood of the Commons was interesting. Mr Barclay's backbenches are behind him physically, but not metaphorically. The penny's dropped in the Parliamentary Conservative And Unionist Party that the NHS is in a genuinely and unprecedentedly dire state, and that all of this stuff being announced will make scant-to-sod-all difference.
Tory MPs are finally starting to realise, as the senior Sir Edward Leigh MP explicitly noted, that they have got no plan: in Leigh's words to the Commons, "what is our long-term plan? We cannot leave the Labour Party to have a long-term plan while we do not".
Answering the last question of that debate, Steve Barclay once again gamely but misleadingly tried to pretend that the collapse of Carillion did not cause huge delays to both Midland Metropolitan and Royal Liverpool.
‌I am rarely lost for words, and I am trying to swear slightly less in 2023. So ... mmmmmmmmmmmmmmmmm.
PMQs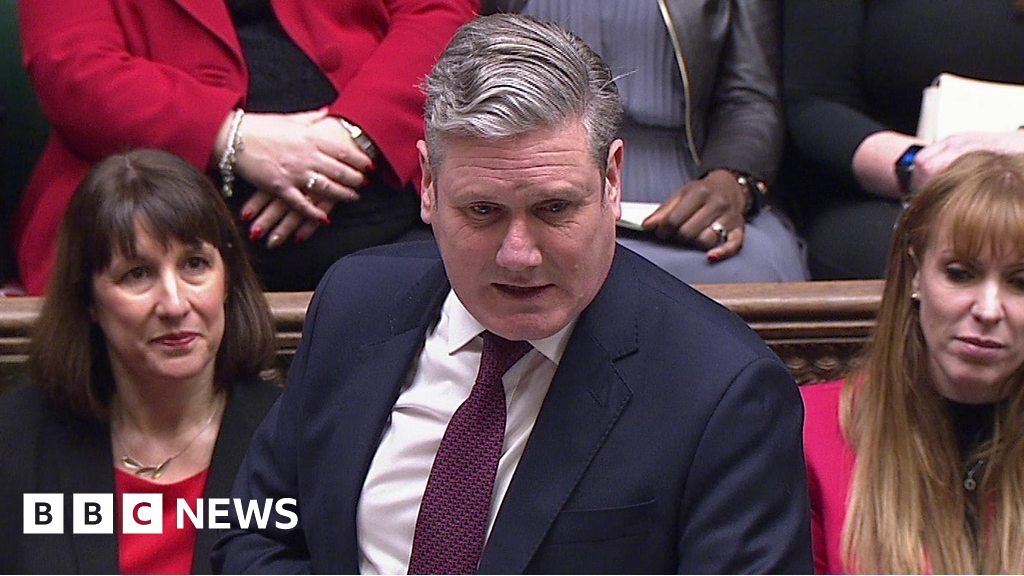 Prime Minister's Questions this week gave Labour leader Sir Keir Starmer an open goal on the NHS perma-crisis, which he did not abhor.
Starmer's attack, though not yet sharp enough, is improving: "when I clapped nurses, I meant it. The Prime Minister's response to the greatest crisis in the history of the NHS is to threaten to sack our nurses ... the simple truth is you cannot legislate your way out of 13 years of failure. Between 2010 and 2019, before anyone had heard of Covid, the number of people stuck on the NHS waiting list doubled".
Goblin mode?
In Labour's Opposition Day debate on the NHS following after PMQs, Labour's health lead Wes Streeting again sought to burnish his much media-professed radicalism. I covered his most recent outburst on GP GMS contracts et al in last week's column.
This was of a piece with his FT piece this week, which states that Labour's NHS policy is not a blank chequebook: "reform will need to do more of the heavy lifting this time around, and we should start with the NHS's front door — primary care".
There have been debates among political observers whether Streeting's patient's champion schtick is fully backed by his party leadership: Sir Keir Starmer made it fully clear that this is sanctioned conduct in his Boris Johnson Gazette comment piece and weekend interview with BBC News' Laura Kuenssberg.
Streeting told the House, "I am open minded about whether or not we phase out GP partnerships or whether we rebuild general practice, but what we can't do is what the Conservatives are doing which is allow general practice to wither on the vine."
Unpublished Labour analysis asserts that private providers could do 130% of pre-pandemic claim: according to The Times, Wes Streeting, the shadow health secretary, says that private providers have capacity for 130% of the procedures they were doing for the NHS before the pandemic, but the "government hasn't utilised it".
Mmmmmm. If not mmmmmmmmmmmm. This claim was reportedly also used by Sir Keir Starmer in his media round last weekend, and I didn't pick it up.

What is sitting behind this Starmer-Streeting axis of blaming the NHS for its problems?
Some of it is obvious 'reformer cred' aspirations. That isn't a bad thing, if accompanied with well-developed ideas. It is far from clear that there are yet such ideas, however.
Starmer and Streeting would not be wrong to assert that the NHS could be considerably better-managed. Nor would they be wrong to assert that the NHS has significant culture and workforce problems that basically amount to intellectual feudalism.
But they aren't asserting these things, and there is a danger that they do not relise how big a pair of broad problems they are.
It is easy but incorrect to pretend that the ownership model of primary care is a big part of the current GP access problems, or that direct access would resolve many problems.
Performing loudly as the 'patient's champion' is a decent starting pose for Labour on health policy, but it is just a pose: it is only one piece of a large, and complex jigsaw maze.
They are going to need better navigation, and better communication with the very professions whom they will need to deliver improvements for them within the broad existing funding envelope.
Goblin mode
The performative radicalism of their current media drive is not going to help Labour's leadership. If it is sustained in the current vein, it will instead make them look like idiots - and toxify them to the very people who might be fairly neutral or even vaguely allied to the ambitions to improve health and care services - and that is the people who do the actual work.
If Starmer and Streeting want to try and play the game of health policy and politics in 'goblin mode' to appease a right-wing media whose political power is evidently waning fast and hard, then they had better wise up fast: it will not help them one little bit.
Performance
To the considerable surprise of absolutely nobody who pays attention, the latest NHS performace data for England was appalling. A&E and ambulance performance was particularly dire.
The proportion of patients seen within four hours in England's A&Es fell to a record low of 65% in December. 54,532 people waited more than 12 hours in A&E departments in England last month from a decision to admit to actually being admitted.
Average response time in December for ambulances in England dealing with the most urgent incidents (life-threatening illnesses or injuries) was 10 minutes and 57 seconds: the target standard response time for urgent incidents is seven minutes.
Ambulances in England took an average of one hour and 33 minutes to respond to emergency calls (burns, epilepsy, strokes): the target is 18 minutes.
If there is a brief crumb of good news, it is that an estimated 7.19 million people were waiting to start treatment at the end of November: down from 7.21 million in October (which was the highest number since records began in August 2007).
Westminster accountability
An excellent new collaboration between Sky News and Tortoise, the 'Westminster Accounts', sets out in detail the influence of hitherto-hidden funding on Parliamentary and Government decisions.
Among the revelations is a health-specific tale of how in 2018, medical device manufacturers funded and organised the lobbying of then-SOS and now-Chancellor Jeremy Hunt and NICE over treatments for aortic abdominal aneurysm (AAA).
The Vascular and Venous All-Party Parliamentary Group, which was funded and serviced as secretariat by the consultancy firm, HealthComms, "wrote to the then-health secretary Jeremy Hunt and NICE, the healthcare watchdog, challenging draft guidelines that would have limited the use of a treatment known as endovascular aneurysm repair (EVAR) ... a minimally invasive procedure used in the treatment of abdominal aortic aneurysms (AAA).
NICE's draft guidelines had recommended a move away from EVAR in AAA in favour of open surgery.
"Donations to this APPG from medical device companies have totalled more than £300,000 since 2016. Donors include Medtronic, Terumo, Gore Medical and Cook Medical, all of which make and promote devices used in EVAR and stood to lose from the guidelines' recommendations".
Not only this, but former MEP James Freeman Wells held subscriber-only meetings in Parliament for vaccine sceptics, which heard from DoughnutMan and imbecile niche anti-vax cardiologist Aseem Malhotra and was attended by newly-de-whipped Andrew Bridgen. All meetings on the Parliamentary estate are required to be free of charge.
Pritchard's plan
NHS England's chief executive Amanda Pritchard gave an interview to The Times this week, to reveal her NHS recovery masterplan. It is ... to train more clinical staff!
Hurrah! We're saved!
Ms Pritchard told the journalists that "the NHS is still only "about half way through" the fallout from the pandemic and full recovery could take another two years ... she is already talking to those working in social care "to try and make sure that the NHS is in a better place when we hit next winter".
"There are, she says, no "magic wand" answers to the pressures facing the NHS but she wants to make sure the service is better able to withstand future shocks. "It's not just recovery it's also about resilience and reform because we want to be in a stronger place over time but we've got to recognise the reality of where we are now"."
No magic wand, eh? And resilience? And reform? And training more staff?
Now I'm really reassured. You?
‌‌Coronamillions and cronyvirus update
The Guardian updates us on how Conservative peer Andrew Feldman (a former party chair) successfully referred the company, SG Recruitment, to the "VIP fast-lane" after an introduction by his fellow Tory peer Lord Chadlington (Peter Selwyn Gummer), following which they won PPE contracts worth £50 million.
Lord Chadlington had a financial interest in SG Recruitment as he was a director and shareholder of its parent company, Sumner Group Holdings, which is registered in Jersey.
Recommended and required reading
Sam Freeman's in-depth analysis of the NHS crisis is among the better things I've read on this subject in a long time.
The reasons for the failure to progress with social care reform ably explained in The Observer by Isabel Hardman.
Comically ill-informed Daily Mail comment piece by Paul Johnson written 32 years ago. Wrong about every genuine problem in the early 1990s NHS; wrong about every genuine problem facing the NHS today.
The subject of a potential political return for the Conservative And Unionist Party's very own budget Banquo, Boris Johnson, is likely to be further removed from non-Dorries reality by this ITV News report into the untold aspects of Partygate (helpfully, arriving neatly just in time for the Commons inquiry).
Ukranian surgeons (and sappers) removed a grenade from below a young soldier's heart: all involved emerged intact.