Cowper's Cut 244: Jeopardy
Chancellor Jeremy Hunt notched up three significant achievements for the sector in his Budget, two of which will prove consequential. Firstly, he committed to publishing independently-verified 5, 10 and 15-year NHS workforce plans. The Budget document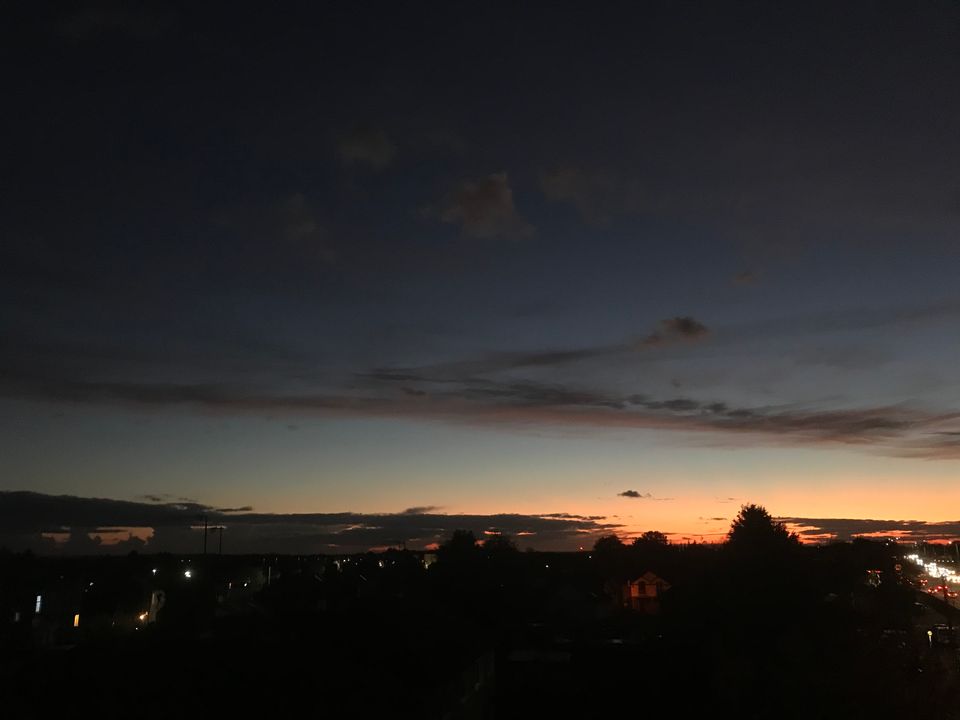 The Hunt Budget
Chancellor Jeremy Hunt notched up three significant achievements for the sector in his Budget, two of which will prove consequential.
Firstly, he has committed to publishing independently-verified 5, 10 and 15-year NHS workforce plans. The written Budget document says that "the government is publishing a comprehensive NHS workforce plan, including independently verified workforce forecasts, next year": my Euros are on the publication date for this being 31 December 2023.
The Chancellor did not, of course, commit to funding them: the Treasury Munchkins can only be moved so far in one go without breaking them. Yet the political logic of funding should follow publication. This is significant progress.
But Social Care
Secondly, Mr Hunt increased the direct central government grant for social care, with £1 billion more for social care in the coming year; and a further £1.7 billion the following year. Permitted council tax rises will take those sums up to £2.8 billion (next year) and £4.7 billion (the year after), implying that the currently-permitted social care precept on Council Tax will increase from 3% to 5%.
This is not the Conservatives' promised progress on a funding cap: the Dilnot reforms' dim legacy has been pushed so much further into the future that there must now be serious questions whether they will ever arrive. Andrew Dilnot's cutting Guardian response is here, and there is further care sector commentary here. Natasha Curry's commentary on Twitter (linked below) is also well-informed.
Chancellor Hunt also said that the New Hospitals Programme will remain funded in full. We already knew well before this year's spike in inflation that that there is not anything like enough funding allocated to build the promised 40 new hospitals.
This circle remains resolutely un-squared.
Less than half of the extra money needed
Thirdly, the Chancellor announced a £3.3 billion yearly increase to NHS funding to cover inflationary pressures for the coming two financial years.
This is, of course, less than half of the £7 billion extra NHS England's finance director announced in their last board meeting was required to meet extant commitments (and this was in addition to the estimated £14 billion in efficiency savings that NHSE is allegedly going to make by 2024-25).
The specific NHS commitments to accompany this are that "the NHS will publish full recovery plans for the urgent and emergency care and primary care systems including interim milestones in the new year. These plans will set out detailed ambitions for recovery to deliver:
improved ambulance response times for Category 2 incidents to 30 minutes on average over 2023-24, with further improvement towards pre-pandemic levels in 2024-25
year-on-year improvements in A&E waiting times over 2023-24 and 2024-25
improved access to general practice, so that everyone who needs an appointment with their GP practice can get one within two weeks, and those who need an urgent appointment can get one on the same day
"The NHS will continue to deliver the Elective Recovery plan published in February, and will explore further options to enable patients to make genuine choices about where to access their care from any provider - private sector or NHS - which meets NHS standards and NHS prices at both the point of GP referral and later in the pathway. This choice will be supported by radically increasing patient information, data transparency and regular monitoring of patient choice uptake.
"The government will continue with the New Hospital Programme to deliver healthcare more efficiently, and will introduce measures to support and grow the workforce and improve performance across the health system, including:
ensuring the NHS has the workforce it needs for the future, including publishing a comprehensive workforce plan next year. This will include independently-verified forecasts for the number of doctors, nurses and other professionals that will be needed in 5, 10 and 15 years' time, taking full account of improvements in retention and productivity
further measures to support greater local decision making and freedom for healthcare professionals to do their job. This will include commissioning an independent review by Patricia Hewitt into how best the new Integrated Care Boards can work with appropriate autonomy and accountability".
I mean, we'll see.
The buts
On top of this short money, not every other part of Mr Hunt's Budget was praiseworthy.
Mr Hunt said that "we want Scandinavian quality alongside Singaporean efficiency" from the NHS: a combination which, other than rhetorically, may not be possible. Indeed, the Mail sense-checked this, and found that "Sweden, Norway and Denmark have up to twice as many doctors per patient as the UK, thousands more hospital beds and better survival rates. Meanwhile, two in 10 people in the Nordic nations are obese, compared to three in 10 in Britain. The more people who weigh too much, the higher rate of illness".
Mr Hunt appointed former Labour health secretary and ICS chair Patricia Hewitt to advise on ICS and IBC efficiency and accountability. (It's worth looking up the recommendations of Healthcare 2000, which the pharma industry sponsored and Hewitt chaired alongside former NHS chief executive Sir Duncan Nichol.)
After this Spending Review period, departmental resource spending will grow at 1% a year in real terms. This sounds ... improbable.
The issue of the annual allowance and pensions taper tax has been exacerbated, with the reduction of the additional rate threshold from £150,000 to £125,000.
And Mr Hunt may regret his bold claim that "thanks to successive Conservative Governments, we remain a science superpower". Well, Vaccines Taskforce leader Dame Kate Bingham had a word for this claim: that word is "bollocks".
Barclay at Providers, on TV and in the Mail
Health But Social Care Secretary Steve 'The Banker' Barclay's speech at the NHS Providers conference was so remarkable (not in a good way) that I wrote this one-off piece about it.
The Banker correctly assumed that neither delegates nor the media would challenge his absurd remarks about the delays to finishing the Royal Liverpool Hospital that were caused by the collapse of Carillion. You can probably excuse delgates' unwillingness to take this on, but such ignorance or pusilannimity by the national and specialist media is unbecoming.
Health Service Journal's James Illman asked Barclay about the Times story mentioned in last week's column which said that he had not requested extra money for the NHS. Mr Barclay's language in resaponse was interesting: he characterised the Times story as "incorrect", but not "untrue".
Mr Barclay went on to grace the Laura Kuennsberg Show and write this article in the Mail On Sunday, making clear in both that his planned main line of attack will be on NHS bureaucracy.
Both of these media efforts reveal Mr Barclay to be a man impressively untroubled by any meaningful understanding of the real issues creating the problems within the NHS.
He asserts in the latter that the Budget's extra money "will help tackle what matters most to patients: improving performance in A&E, reducing the elective care backlog caused by the pandemic, freeing up beds by discharging those who should be cared for at home, and easing the 8am scramble for a GP appointment".
These are big and measurable claims.
The Banker goes on to assert that "people rightly want this money to go into fixing the frustrations that they face, instead of funding management payrolls and programmes". So NHS management is BAD: got it?
Yet within a scant few paragraphs, he claims that "we must be ruthless in removing barriers that get in the way of what matters to patients – reducing the amount of time clinicians spend on time-sapping admin, drawing up more cost-effective standardised designs for NHS buildings and publishing online charts making management clear, so taxpayers can see where their money is going". So NHS management is GOOD: got it?
Mr Barclay could not tell Ms Kuenssberg what NHS targets would be dropped, or what priorities de-prioritised.
The Banker tried gamely to insist that the Government's 12 year stretch of underfunding the NHS was not an issue (despite this proof from the Health Foundation that the opposite is true), and simply failed to address the issue of NHS staff pay since 2010 (which this proof from the Nuffield Trust shows has declined across the piece).
Ahem.
It would be uncharitable but accurate to describe Mr Barclay as a man who's had ample time and opportunity to come up with a sensible diagnosis of the real problems facing the NHS (inadequate management systems; defective culture; capital and infrastructure starvation and a knackered workforce), yet failed utterly to do so; defaulting instead to nonsensical jargon-speak and rhetoric which will do little but waste effort in all of the wrong directions.
Jeopardy
It's both interesting and relevant to see that this letter to the medical profession was published on Twitter by Chief Medical Officer Professor Chris Whitty (it is co-signed by the other CMOs, the chief hospitals inspector of the Care Quality Commission, the chief medical officer of NHS England and the chief executive of the General Medical Council).
Professor Whitty is clearly one for the 'rare but significant' intervention.
The letter is a coded but stark warning about the high probability that the NHS will be having to deliver seriously unsafe care this winter.
This isn't going to be news to most clinicians. They know.
What's more interesting is that the internal pressure valves within the medical profession have finally rumbled into this highly-belated action to get this public acknowledgement of the stark reality that was already the case pre-pandemic, and is now considerably worse.
As Craig Nikolic notes, "regulatory consequences are one thing, but will indemnity and insurance cover them acting outside of established procedures or competencies?"
Shaun Lintern's latest piece for the Sunday Times is another stark account of the fact that the jeopardy has fallen on the staff and users of the NHS. In too many parts of this country, the NHS has been broken for some considerable time - nor is there any serious or timely plan to fix it.
It is improbable that this will not have the consequences of political jeopardy for the Government. Isabel Hardman's smart commentary for the Observer seems to catch the fatalistic mood among many of the Conservative And Unionist Party's MPs.
Why are we waiting?
This week saw a new Institute of Fiscal Studies briefing on NHS waiting times add to the considerable pile of 'Oooh, look at those long, long waiting lists! Isn't it INTERESTING! I suppose somebody should do something about that?' literature.
(It's perhaps not the most compelling of literary genres, I agree.)
I have conflicting impulses about this publication.
On the one hand, the IFS is a great and respected institution: its analysis of Budgets, in particular, is helpful and sharp-eyed. We need good analysis of problems.
Nor is the IFS's job to provide health policy operational solutions.
On the other hand, the document enters a highly-charged debate about NHS performance. And it sets out some quite formidable statements of the obvious, and shows some breathtaking naivety.
Authors Ben Zaranko and Max Warner "assumed that the NHS would achieve its target of increasing elective activity by 30% by 2024–25 (relative to pre-pandemic levels)".
Ahem. As I've been writing here and elsewhere, this 'ambition' of NHS England's was never very likely to happen in the real world.
And that's because, as I wrote in October 2021, there is no plan; no theory of change; nor any credible route to this productivity miracle.
NHS England's Electoral, sorry, Elective Recovery Plan is very much Not A Plan: it has "ambitions, guidance, and best practice". Its aim of creating 30% more elective capacity over pre-pandemic levels by 2024-25 is an "aim".

Hoping is not a plan.
The IFS authors told The Times' Eleanor Hayward that  "NHS spending in England is, in real terms, 12 per cent above its 2019 level. Yet it is getting fewer people off waiting lists and into hospital treatment than it was in 2019. That's one reason why waiting lists have risen to levels 6 per cent, or 2.6 million, above where they were prior to the pandemic.
"If either the NHS continues to fail to translate additional resources into additional activity, or numbers joining waiting lists return in anything like anticipated numbers, then waiting lists, and associated costs in terms of poor health and delayed treatment, will continue to grow for some time to come."
I have no doubt that the IFS numbers will be correct. It's useful to see that their previous projections of where the waiting list would be by now were pretty much correct.
All of that is lovely.
The problem is that you don't fatten the pig by weighing it.
The IFS analysis is reductive about the relationship between inputs (money and more staff) and outputs (increased NHS activity). It is worryingly incurious about many of the factors driving the longstanding and pre-pandemic fall in NHS productivity.
One of the most convincing observers of this is Professor Steve Black. His points about the weakness of and disinvestment in NHS operational management remain one of the most convincing critiques of why we have been in the mess we have been in for some years now.
There are two other major points that the IFS's 'inputs do not equal outputs: this is bad' school of analysis is unwise to overlook.
The first is that the NHS staff who worked on the front line throughout the various waves of the pandemic are, basically, fucked-up by that experience.
Some of them are admitting this, and some haven't got there yet. (This Nuffield Trust piece on staff burnout and wellbeing that Nigel Edwards and I wrote can bear a re-read.)
These people saw an awful lot more death up close and personal than is usual, even if they were critical care staff (and of course, many weren't). They watched people dry-drowning from lack of oxygen; or dying from sepsis. Again and again. And again and again and again. Nasty deaths.
Time after time, they watched those dying people who were still conscious having to say goodbye to their loved ones over FaceTime on mobile devices.
Before the vaccines were rolled out, these NHS staff took massive risks with their personal safety to go to work.
And they haven't gone back to working at their maximum possible capacity (as they'd done for years pre-pandemic, to hold services together and cover rota gaps, etc).
Isn't that strange? Maybe we should do some more applauding. I hear that NHS staff love a bit of applause.
The second big disincentive is the pensions annual allowance and taper tax issue: a topic which I've been repeatedly writing about for some years now. The senior staff in the NHS are the most experienced and the most expensive: they are the very ones you need doing extra lists at evenings and weekends, if you're serious about trying to cut the backlog.
And this issue is hitting them with unpredictable tax bills when they do those extra sessions to help reduce the backlog.
These people can count, and they can read their tax bills. And they don't like having to pay to go to work extra ... and so unsurprisingly, they are refusing to do so in ever-growing numbers. If Chancellor Hunt's fiscal drag act Budget on Thursday decides to freeze annual allowances for more years beyond the already-fixed 2026, then this problem will be exacerbated.
The IFS briefing signs off with the perky promise that "in the second part of this three-part series analysing the current challenges facing the NHS, we will focus on the financial and staffing resources available to the NHS and how this relates to the amount of care the NHS can provide".
I've no doubt that it'll be interesting and well-researched, but it'll also miss a lot of the point.
The National Audit Office issued their report on NHS waiting times and lists, which is a slightly more useful read. It concludes that "the timeliness of NHS elective and cancer care worsened before 2020 and then to a significantly greater extent during the COVID-19 pandemic.  ... activity so far in 2022 has continued to lag behind the pre-pandemic level and is well below the planned trajectory. To a significant degree, this is due to an operating context that is more difficult than NHSE allowed for in its plans".
Pensions
The Budget week saw no movement on the key backlog issue of the pensions annual allowance and taper taxation. Indeed, the 45p threshold was reduced from £150,000 to £125,000, exacerbating the problem of incentivising extra working.
Graham Crossley pointed out that the NHS pension scheme annual report and accounts 2021-22 show a net cash requirement of minus £4.35 billion
(meaning that the scheme is receiving far more in contributions than it is paying out in pensions).
This is helpful timing for the inevitable arguments that the NHS scheme is unaffordable.

Graham also notes that this report shows that over the year in question, the number of "leavers with deferred pension rights" has increased significantly.
This is The Great Retirement of the more senior NHS staff in action. And it's a crisis-worsening scenario.
It was amusing to learn that Andrew Stein, the doctor who is the main source of this Times feature decrying the NHS not being fully functional seven days a week, himself only works a three-day week in the NHS.
The Guardian reported this week that PM Rishi 'The Brand' Sunak deepened "concerns that the government will miss its target of recruiting 6,000 more GPs in England, which was promised in the 2019 Conservative manifesto.
"The prime minister omitted the pledge from his appointment letter to the health secretary, Steve Barclay, laying out expectations for what should be delivered by March 2024".
Streeting threatens a 10-year NHS plan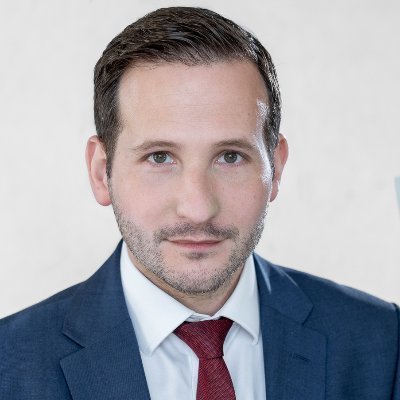 The misleading DHBSC graph on nurses' pay
As we head towards probable NHS industrial action, it was heartening to see that statistician Dr Duncan Robertson picked up and has formally complained about the Department For Health But Social Care's misleading graph on nurses' pay:

The Alan comeback
I can't. Sorry. I just ... can't.
The Mail has you covered, with IACGMOOH updates here.
Recommended and required reading
I mentioned the NHS England mandated use of Palantir's Foundry last week (COI declaration: I am a paid member of Palantir's health advisory panel): the National Data Guardian has published this blog, which is well worth your time.
Elizabeth Holmes, convicted fraudster of Theranos fame, has been sentenced to 11 years in jail in the USA.
"He was one of the first cabinet ministers to properly embrace TikTok, and a few months ago he became the first MP to join the metaverse": Alan's former SpAd Jamie Njoku-Goodwin on The People's Partridge in the Sunday Times is unintentionally Partridge-esque.
Bristol Myers Squibb chief executive Giovanni Caforio told the Financial Times that BMS may divert investment away from the UK due to the expansion of a levy designed to limit the NHS's medicines bill, adding that low pricing for medicines was a major issue that threatened the UK's ambition to become a leader in the life sciences industry
The Tortoise feature on 'The Alzheimers casino: big money and bad science' is a worthwhile read.