Cowper's Cut 225: Boris Johnson for ex-Prime Minister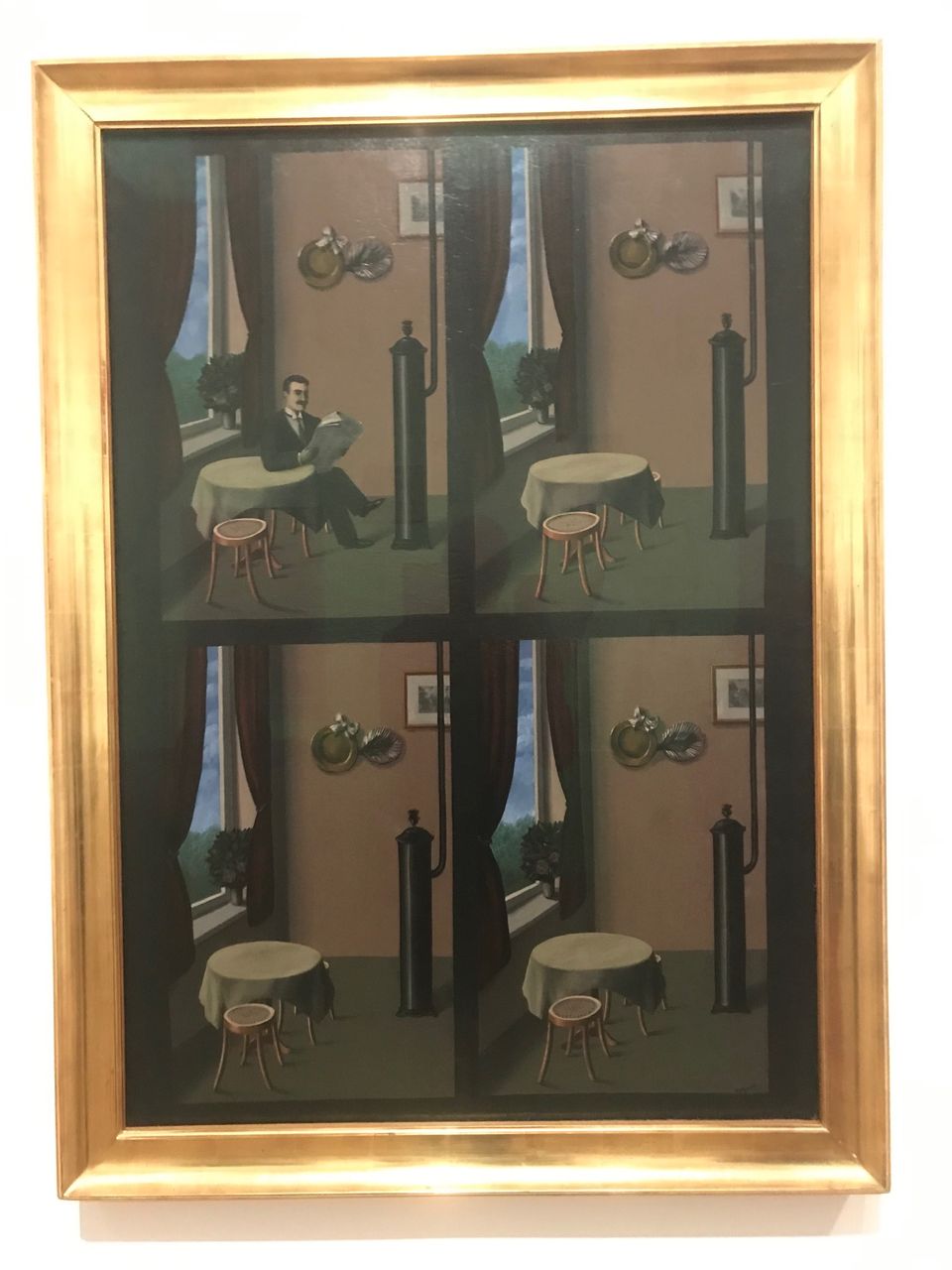 Don't let anyone tell you that industrial action withdrawing your labour isn't effective. It's what Conservative ministers and parliamentary private secretaries used to bring the nationalist/populist shitshow of Boris Johnson's three-year UK premiership to an end.
Living Marxism, innit. The irony is achingly beautiful.
One must have a heart of stone not to laugh at the fact that it was the PM's being caught for ignoring, and lying about ignoring, a known serial sex pest that finally proved to be beyond the 2022 Conservative And Unionist Party's pale.
Chris Pincher's nominative determinism was evidently a wide-open Westminster secret. For his fellow MPs in Government, what was beyond the pale wasn't Pincher's drunken groping, or abuse of his power as a Whip: it was the PM and Number 10 operation being caught lying (again) and ordering them to go out on the media and lie about it (again). The power of the Eleventh Commandment, eh?
Sajexit
When Sajexit is only a small point in the week's news in health policy and politics, you know it's been a bit lively. I covered Health But Social Care Secretary Sajid 'The Saj' Javid's resignation and its impact on health and social care for BMJ in this column, in which I predicted that this would trigger the end for the PM.
The Saj's resignation pincer movement with Chancellor Rishi 'The Brand' Sunak eventually had its effect, but it took 36 hours.
As the avalanche of resignation letters piled up over that day-and-a-half, perhaps the PM finally felt empathy for NHS managers: learning how it feels to try and run an organisation when you don't actually have enough staff to fill the posts.
The Conservative And Unionist Party's humiliation kink was on full display in the Downfall days of the Boris Johnson premiership. It could never really have ended any other way. Bloomberg has this authentic-looking chronicle of how events unfolded.
Eventually, the laws of political gravity hit Mr Johnson, and he recognised his tenure was done: I wrote about his departure, and his track record on health but social care for the BMJ here.
Going on and on?
Perhaps the outstanding point of concern is Mr Johnson's plans to carry on as a caretaker PM until (potentially) the autumn.
He stood down as Conservative party leader, but not as PM: his exit speech notably did not contain the latter resignation. The lawyer, FT journalist and constitutional expert David Allan Green's helpful piece sets out why, even if Mr Johnson wished to change his mind about quitting, the start of the replacement process means that by automatic operation of law, he cannot.
Dr Cath Haddon of the Institute For Government set out further details on what is known prodecurally about a 'caretaker Government'.
Meanwhile, Durham Police chose the end of the week to decide that Labour leader Sir Keir Starmer and deputy leader Anglea Rayner had committed no offence against Covid regulations in CurryBeerNonGate. So neither will be resigning, as they had promised to do if convicted and fined.
Who's next?
The declared Conservative And Unionist Party leadership candidates at the time of writing are listed here. Two former Health Secretaries are there in Messrs Hunt (standing as a 'restore integrity' clean-skin candidate) and Javid (neo-Thatcherite).
The People's Partridge, tragically, is not standing.
But this list, like Westminster politics, is fast-moving. Tory MPs are joining it all the time, even ones who are not even a household name in their own household. Thus far, the leadership contest has had a strong "The Chinese: a great bunch of lads!" vibe.
We should remember that the initial front runner for the Tory leadership typically doesn't win: Johnson was the exception. May came through the middle via collapse of all serious candidates; David Davis (not David Cameron) was the front-runner post-Howard; Howard was a compromise candidate post-IDS; Hague came out of the blue; Heseltine helped to off Thatcher, but never got the crown.
At the moment, there isn't a front-runner, although polls suggest that Rishi Sunak and Sajid Javid had a name recognition boost from their key roles in Borisexit. As for Mr Hunt, the Conservative Home website's polling of Tory party members/advocates ranked the longest-serving Health Secretary Hunt ninth among the potential candidates.
The Tory leadership contest also looks like becoming a Dutch auction of tax pledges, which is remarkably silly, as the Institute for Fiscal Studies' Paul Johnson observes; ."in the longer term, [cutting taxes] is only possible if you are willing to do something dramatic on spending". Yep.
Policy director of the Tony Blair Institute for Global Change Ian Mulheirn observed that "the next Conservative leader is going to face a trilemma. They can have any two of these three options: tax cuts; fiscal conservatism; a viable NHS at the next election".
Whoever wins, it's likely that the tenure of the next leader of the Conservative And Unionist Party will be short. Apart from all the dirt that the candidates and their teams and stans are about to dish on each other, Alexander Boris De Pfeffel Johnson will have squeezed Pincher and co dry of all their kompromat about Tory MPs. Nor will our ex-PM-to-be be shy about using it.
The Barclay hunt
New Health But Social Care Secretary Steve Barclay has firmly believed for some years that the NHS is inefficient and wasteful. It's going to be quite a ride.
Steve Barclay was promoted to the chief of staff job at 10 Downing Street to 'get the operation under control' in the PM's February 2022 reset (yes, one of many). So, that clearly went well.
His background as a belligerent former junior health minister (for about five minutes), followed by periods at the Treasury and then as post-David Davis Brexit Secretary, have been well-examined by Isabel Hardman's Spectator piece. Alastair McLellan's HSJ editorial accurately captures the views of senior NHS managers about whether banking on Barclay will be a good move.
The problem with Mr Barclay is simple: he thinks he Knows About Health, and yet there is no sign that this is actually so. Over-confidence, combined with an NHS clue-deficient caretaker Prime Minister with eyes set firmly on defenestration score-settling and his post-PM earnings, is clearly  a potentially ugly compbination for a service and sector on its collective knees.
Mr Barclay might yet surprise us all - but based on his track record, he is more likely to reveal that he is indeed the berk that he seems.
Covid19: back with a vengeance
I observed last week that The People's Partridge's insouciant 'no cause for alarm' Guardian column might not age too gracefully.
Well, Monday brought us the news that well over 10,000 NHS hospital beds in England (about 10% of the English NHS bed base) were occupied by patients with Covid19. In early June, that number was just under 4,000.
Alan truly is the gift that keeps on giving. He is The Special One of health policy.
Still, it's only beds. Just nip down to IKEA, buy a few more and Bob's your auntie's live-in lover: problem solved. 'The wonderful, everyday', innit?
That's what's wrong with the NHS: no lateral thinking.
The latest ONS Covid19 infections survey data showed that about one person in 25 was infected. Hospital admissions with Covid19 have also risen by 33% in a week: there are 11,878 patients with Covid in hospital in England (the highest figure since April).
The impacts of Covid19 were again seen in two examples leaked to Health Service Journal: a warning to hospitals about likely blood shortages caused by high Covid rates hitting staffing at NHS Blood And Transplant; and that three-month waits for urgent suspected cancer referrals have for the first time topped 10,000.
Health But Social Care Secretary Sajid 'The Saj' Javid's repeated threats over recent months to 'name and shame' NHS organisations which persisted with requiring mask-wearing have aged about as gracefully as his predecessor Alan's auspicious article.
It was notable that Lord Winston (whose 2000 comments to Mary Riddell in the New Statesman about the state of the NHS led directly to the Blair announcement of a massive rise in NHS funding to match average EU health spending on the Breakfast With Frost BBC TV show -'The most expensive breakfast in history', in Nick Timmins' lovely title), told the Lords during a debate about ambulance delays about the questions being asked by a 999 call handler as his wife was dying in his arms.
Meanwhile, the Royal College of Surgeons has called for more surgical hubs to help sort out the elective backlog. Who's going to staff them?
The Times reported its analysis of A&E re-attendances within a week over the 7% threshold indicating cause for potential concern over A&E care quality. April's data saw an average of just under 9% of patients returning to A&E within a week. Concerningly, in some trusts the figure was as high as 36%.
Not 40, not new hospitals
Readers will have spotted that a month back, I highlighted former NHS England CE Lord Stevens of Birmingham's written question about the 40 new hospitals programme ("To ask Her Majesty's Government what is the (1) planned construction start date, (2) expected construction completion date, and (3) budgeted cost, for each of the 40 new NHS hospitals they propose to build in England by 2030.")
It is almost perfectly ironic that Lord Kamall has failed to answer the question on time. An answer was due on 20 June. We are now approaching mid-July.
I wonder what the problem is? It's a simple enough set of questions.
OBR's new fiscal risks report
It would be easy but silly to overlook longer-term issues. Helpfully, the Office for Budgetary Responsibility this week published its first integrated Fiscal Risks and Sustainability Report, looking at the UK's near-term fiscal risks and long-term fiscal pressures.
Of the FRS 2022's three main significant threats to the public finances, our ageing population is one. The report finds that "the ageing of the population, and the associated rise in age-related spending, put steady upward pressure on public spending and would see public debt more than double to over 250 per cent of GDP by 2070 if no further fiscal action is taken".
The Alan comeback
Say it ain't so! The People's Partridge told BBC Breakfast that he plans not to run in the Conservative leadership race.
This is a disgraceful dereliction of duty. How will the leadership race be bearable, let alone fun, without Alan?
But social care
Kings Fund director of policy Sally Warren spotted that on the day of the PM's resignation, the Government announced a big U-turn on social care policy.
She notes that it creates a "delay to implementing 18(3) of Care Act for existing social care clients. Would have allowed self funders to access to the lower LA rate to pay for their care, to remove unfair cross subsidy. Govt delaying this for 18 months for existing users of social care. Implementing 18(3) in full was risk to LA & provider finance given limited amount of £ for reforms. Phased approach is reasonable way to mitigate those risks & 18 months is about as short a period as I could have seen happening. So given circumstances, an understandable decision.
"But it does mean the public aren't getting what they were promised last Sept, when Johnson, Sunak and Javid announced reforms - and a tax rise to pay for it. So public will reasonably feel aggrieved that they aren't getting what they were told they would be".
The Government's statement, made by an un-resigned Gillian Keegan, is here.
Cronyvirus and coronamillions update
The Good Law Project discontinued its legal case against the Saiger PPE procurement, citing a "change of temperature in the courts".
Recommended and required reading
Isabel Hardman's typically perceptive latest column for the i took aim at ex-PM Tony Blair's introduction to the Axel Heitmueller NHS reform paper that topped last week's column's R&RR list. Isabel highlights the 'more vs. less politicians' tension, which must rank alongside 'centralisation vs. localism' as one of the NHS's abiding polarities. I wonder (without yet any conclusion) about the inter-relationships between those two polarities.
Full Fact has a good new summary of the '40 new hospitals' claims
The Financial Times' data chief John Burn Murdoch has this important look at the available data on Long Covid patients.
More details here about The Fabians' project to develop policies for Labour's plans to introduce (very sloooooooowly) a National Care Service
The BMA has been granted permission to pursue a judicial review of the Government's changes to NHS pensions regarding the 'McCloud remedy' ruling
Interesting FT interview with ex-Google CE Eric Schmidt, who believes that 'bioeconomy' is the next big industry