Cowper's Cut 201: Living in WTF times, redisorganisation and recycling failed ideas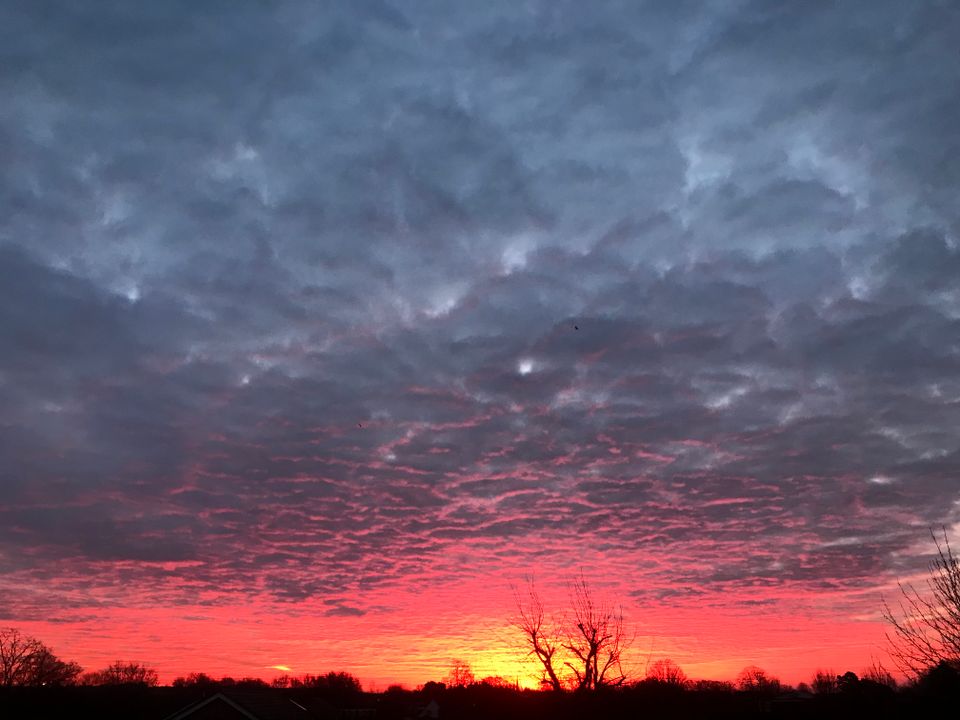 It's good that the data continues to show reductions in the seven-day case rates of hospitalisations with Covid19.
This is by no means yet over, as Rupert Pearse's latest sitrep Twitter thread notes, and case levels in acute care remain high. The UK Health Security Agency points out the significant number of hospitalised cases in young people.
The Nuffield Trust's chart of the week about bed occupancy is timely.
However, it offers us a moment to look around the top of the system. And the view is … shall we say, distinctive.
Announcing the selection of former banker and NHS/social care ingenue Richard Meddings to chair NHS England, Health But Social Care Secretary Sajid 'The Saj' Javid stressed that Mr Meddings' emphases will be "focusing on the health service's recovery from the pandemic and expanding its workforce".
That sounds lovely. But surely The Saj will be livid when he finds out that somebody's been failing to agree the backlog plan proposed; and even more so that the very same somebody also voted against the Jeremy Hunt amendment to the current Health And Social Care Bill that would have required published workforce plans and projections.
Sajid Javid's going to be furious with Sajid Javid, in other words.
(He's up before the Heath Select Committee at 4 pm on Tuesday, so perhaps he can have a word with himself at this.)
Living in WTF? Times
When it comes to system leadership and reform, we are living in WTF? times.
This week saw various speculative-looking articles in the national press: this in The Times, about a new White Paper from The Saj inventing academy trusts (FTs) and franchised management of poorly performing providers (Good Hope and Hinchingbrooke both having been utter triumphs); this in The Guardian about NHSE-Treasury rows over the negotiations over backlog proposals (which, though as ever, broadly true, is not particularly worse now than it has been, and looks confected); and this in the Telegraph promising a 'radical' shake-up of the NHS  (largely re-hashing the Times story).
Radically, there was even an announcement to Parliament during Health Questions, that The Saj will launch a "war on cancer".
But most of this week's reform proposals were done via media briefing.
Policymaking by media leaks
There's nothing like policymaking by media leaks.
It's to be expected from a Government whose policymaking approach is very much media-led and run-it-up-the-flagpole-and-see-who-salutes.
This is, of course, displacement activity: a substitute for any real understanding or thought about the problems facing the health and care system.
This proposal for a 'radical' redisorganisation of the NHS fails to understand almost any root cause of the NHS's and social care's current problems.
For the NHS, they are the result of a decade of the lowest funding increases in the NHS's history (and efforts to hide the same); the big impact of austerity; an ageing and fattening population; longstanding workforce shortages; significant and longstanding failures of capital and maintenance investment; and errors, incompetence, lacunae and quite possibly some cheating on operational management.
None of these are, at root, caused by NHS management structures or leadership.
Redisorganisation and recycling failed ideas
We are now about two years out from the next General Election campaign, so there's probably just about time to carry out another entirely pointless NHS redisorganisation between now and then.
The legislation for the current one hasn't even been passed yet. However, since the Lansley reforms were subverted by Lord Stevens and effectively never really happened (Our Saviour And Liberator's Holy Trinity of choice, competition and clinical commissioning drove zero NHS change in the past decade), perhaps this is just getting ahead of the curve.
Bringing in businesspeople and ex-military people into NHS leadership roles was tried in the 1980s post-Griffiths, without notable success. (This article about the introduction of NHS operational management post-Griffiths is well worth your time.)
Franchising hospital management was a failure both with Tribal Secta at Good Hope and with Circle at Hinchingbrooke (although on the up-side, Circle did at least subsidise the NHS to the tune of £5 million there).
It's also more than slightly mad to propose these new reforms while a Health Bill is actually on its way through Parliament: almost as if the right hand doesn't know what the further-right hand is doing.
And system leadership?
So much for the politics of policymaking.
How about system leadership?
The announcements of multiple departures from NHS England and its soon-to-be-component bodies  might not be surprising, but it's telling.
It seems clear that NHSE is to be THE uber-arms-length body, with its impending takeovers of NHS Digital, NHS Kiss and NHS Supply Chain.
This is in part the Treasury Munchkins finally learning from Simon Stevens' displacement strategies in past resource negotiations; and in part streamlining the blame apportionment process.
What role this beefing-up/blame-centring of NHSE leaves for the Department for Health But Social Care is unclear. You could surmise that DHBSC will do policymaking, absent any evidence they are good at it.
Whichever way, NHSE is going to expand and restructure, at a time when system working and addressing the backlog ought to be the top priorities.'
Culture remains an issue, too. HSJ followed up its coverage of problems at the new Healthcare Safety Investigations Branch with coverage of the Kings Fund's independent report finding a culture of workplace bully, sexism and racism in the regulator.
Back to the future with Tony Blair
Former PM Tony Blair gave a speech on the future of British politics this week. It has some interesting NHS references.
The other Mr Blair proposed that "the NHS should be completely re-thought in how it is structured and paid for …  the NHS will soon eat up over 40% of day-to-day spending on public services.
"At least when we pulled health spending up to the European average in the early years of the century, we accompanied it by far-reaching reforms which took NHS satisfaction levels to the highest they had ever been.
"But today though the staff continue to perform miracles, the service, especially post Covid, is too often unacceptably poor.
"There are those within the NHS leading the way on reform, using technology to transform the service, thinking imaginatively about the future. We need to empower them. Through advances in medical science, the use of data, making systems properly interoperable, and Artificial Intelligence, we can transform the patient experience and reduce cost.
"Lord Darzi has estimated that the NHS could save £12.5bn a year by use of AI in eliminating routine and administrative tasks alone.
"But all of this requires organising, together with major workforce reform. The point is we can't go on as we are, even in an area as politically delicate as the NHS".
Mmmmm. It's worth reading the whole thing. The ex-PM falls strongly into the tech-utopian camp, but also (as you'd expect) makes a lot of good points.
Who can you trust?
Ipsos MORI's new 'Global Trustworthiness Monitor 2021' has some intriguing findings:  it finds "that pharmaceutical, banking companies and governments are now seen as more trustworthy than they were three years ago".
Interestingly, the data show public services are rated with net scores of 27% trustworthy vs. 29% untrustworthy. Perhaps unsurprisingly, just one in ten (12%) Britons trust the media as compared to the global country average of 19%.
Four-hour target
A new paper in the BMJ's Emergency Medicine Journal looks at the 'Association between delays to patient admission from the emergency department and all-cause 30-day mortality'.
It's worth reading this Twitter thread of Steve Black's reflections on this article, of which he is a co-author. Basically, the longer people wait to be seen in A&E, the higher rates of harm that occur.
This is particularly timely, given the proposed review of NHS national targets, which may abolish the much-missed 4-hour A&E target – sorry, standard. This point was raised by Sir Michael Barber, who ran Tony Blair's delivery unit and has been hired back by Boris Johnson to advise on the creations of another iteration of the same.
This week, Sir Michael (who may or may not have been behind the briefing to The Times mentioned above) tweeted "hitting the A and E 4-hour target in 2004 was a huge success for NHS and over the next decade it stayed hit. It had become a performance standard. If it were to be abolished, the question should be what better standard would you replace it with".
Sir Michael's questioning the DHBSC/NHSE plans to scrap 4-hour target is intriguing, given his new role.
Fight For Your Right To Party: Travelling Light remix
The PM's repeated denials that he knew the Downing Street BYOB party was a party came under prompt attack on Monday from his former chief advisor Dominic Cummings. Mr Cummings tweeted, "PM was told about the invite, he knew it was a drinks party, he lied to Parliament", and expanded on this on his Substack blog.
It might be worth remembering that Mr Cummings promised to give the Health/Science & Technology joint select committee 'lessons learned' inquiry various bits of evidence to back his testimony, and then came up with not much.
However, the PM's Unofficial Spokesman Robert Peston of ITV News confirmed that "I know who sent the email to Martin Reynolds on 20 May 2020 telling him the planned "bring your own booze" party should not go ahead  … The email was copied to an official in Reynolds's office and to the PM's then main aide - now estranged - Mr Cummings".
Should this prove verifiable by Sue Grey's investigation (as Mr Peston says it is), it looks like proof that the PM demonstrably and knowingly lied to Parliament. It looks as if the PM's 'nobody told me the Downing Street party was a party' defence might not turn out to be watertight.
Workforce fatigue and patient safety
The Guardian published a few important pieces this week. Firstly, this set of interviews with staff at Royal Preston Hospital; and then this important piece based on a survey from the Medical Defence Union about the rates of fatigue among doctors.
Staff fatigue and exhaustion is a real problem. This might get missed in the wake of Partygate, but it shouldn't. It's really important. The whole NHS "not overwhelmed" nonsense is obscuring real risks to the ability to deliver safe care.
The Alan comeback
The script team of 'The Thick Of It' would probably have rejected Alan taking a dip in The Serpentine when a press photographer just happened to be on hand as simply too implausible. But it never pays to underestimate The People's Partridge's hunger for publicity on the comeback trail.
The People's Partridge found time out from his latest bout of Covid to tweet nostalgic action photos of his RAF flight. Is that a leadership nomination form in your pocket, Alan, or are you just pleased to see us?
The Mail has actually started to take the piss out of Alan's comeback trail, and so has the Telegraph, so who knows? It might just be developing traction. Buy your shares in Alan now.
Cronyvirus and coronamillions update
The Guardian reports that the House of Lords commissioner for standards launched an investigation into Conservative peer Michelle Mone, over PPE Medpro the PPE company awarded £203m government contracts via the illegal VIP fast-lane after she referred the firm to the Cabinet Office in May 2020.
Getting the Bill
The Health Bill was back in the Lords this week, and returns next week as well.
As some readers helpfully reminded me, there is no custom of voting at this stage in the Lords: it is about showing the Government the strength of feeling/opposition to proposals. Votes in the Lords come at Report stage. I apologise for my lack of accuracy and clarity.
Other important things
Would appear here.
Recommended and required reading
The Health Foundation's Adam Briggs reminds us that the public health grant allocations for local authorities STILL haven't been announced
Professor Devi Sridhar's Guardian article about science de-fanging Covid19 is a good read
Data analytics company Sensyne Health, founded by former Science and Defence Minister Lord Drayson, told the London Stock Exchange that it could be about to go out of business next month
For those following the Government's misconduct, veteran historian and constitutional expert Peter Hennessey's piece for Prospect is a must-read
Beautiful Julian Patterson piece about the NHS drowning in surgical tape, getting in the way of management and red tape.
Amazon boss Jeff Bezos is seeking the elixir of eternal life, hiring GSK chief scientific officer Hal Barron