Cowper's Cut 199: Crunch week for 'The Gamble'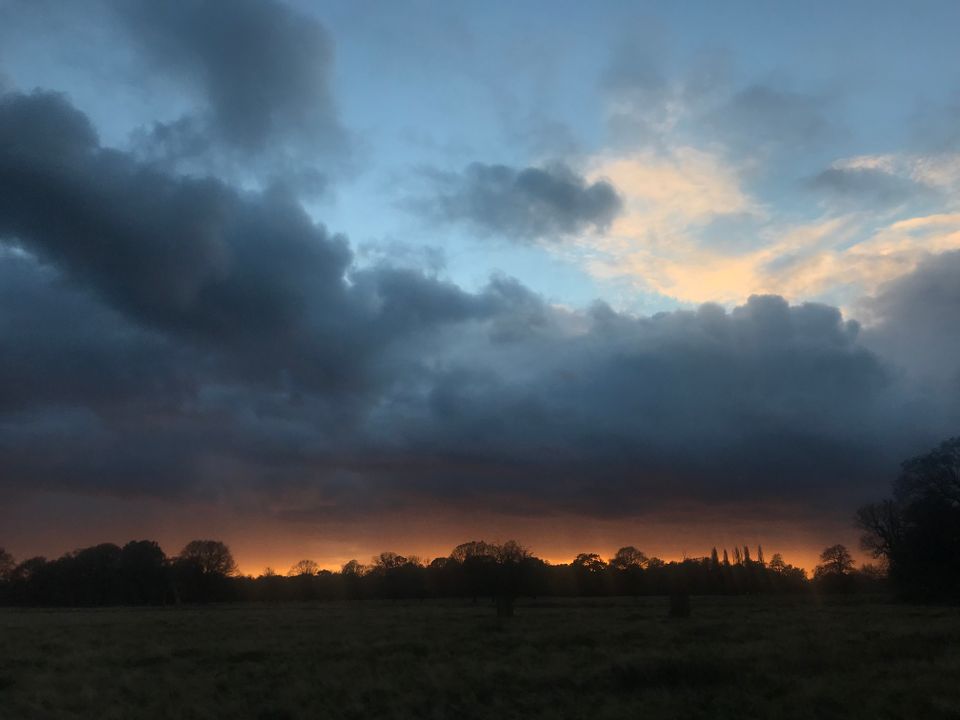 Apparently, the word from the Cabinet Office is that this is the week when it'll become clear whether "the gamble" - the Government's Plan B of not increasing restrictions meaningfully - pays off because Omicron causes less severe disease.
It's Omicron-on-Omicron action, this: a race between reduced severity and increased infectiousness. A race being held in a really rather badly knackered health system.
At the moment, it's not possible to call this one.
Hopefully, London's hospitalisations may be approaching the peak, but as London intensive care doctor Rupert Pearse points out, it's too early to be certain.
Elsewhere, Omicron is roaring through local populations and their hospitals. Greater Manchester has higher Covid hospitalisations now than in January 2021, and one in seven staff at acute trusts in the area were absent on January 2, with more than 3,000 staff either off sick or self-isolating due to Covid. Covid19 acute admissions are now roaring away in the Midlands, too.
Déjà Janu
If it's a pandemic January, Covid19 hospitalisations must be rising exponentially. Déjà vu, innit, 2021 fans.
NHS staff would be excused a feeling of weariness, as 2022 kicks off with hospitals being what the Prime Minister is absolutely, definitively, really, really sure is not "overwhelmed".
The PM has a cunning plan to prevent the NHS being "overwhelmed": you simply never define "overwhelmed", and then it simply can't happen.
Genius, I think you'll agree.
Unfortunately for the PM, reality has this chronic habit of intruding on his boosterish, feel-good approach to the pandemic, and is in the process of doing exactly this once again.
As Pippa Crerar of the Mirror reported, the PM told the media at the start of this week, "I think we've got to recognise that the pressure on our NHS, on our hospitals, is going to be considerable in the course the next couple of weeks, and maybe more. It's vital that we make sure that we help them by trying to contain the pandemic in the ways that I've set out. No matter how incredibly transmissible Omicron is.. it is different from previous variants. It does seem pretty conclusively to be less severe than Delta or Alpha, and it is putting fewer people into ICU".
This is currently true: fewer patients are being put into mechanical ventilation beds, but Omicron's still putting a lot more people into hospital: the latest data saw a 50% rise in acute admissions.
And this extra pressure on an NHS is already crammed with now-urgent cases from the backlog caused only partially by the pandemic is creating some quite predictable chaos.
Critical incidents and stopped routine care
Plymouth Derriford, Blackpool and Morecambe Bay followed United Lincolnshire into declaring critical incidents (the highest state of alert) over staff absences. They were shortly joined by University Hospitals Dorset.
Almost the entire Greater Manchester region's hospitals paused non-urgent surgery and appointments, although they have not yet declared critical incidents. This follows 15% of the region's hospital staff becoming sick with Covid19 or having to self-isolate (the usual staff absence figure over winter is 5%).
Mr Shit, may I introduce Miss Fan?
How bad is this, in comparative terms?
Nick Triggle's sensible piece for BBC News looks at the data in context, and concludes that "the challenges are certainly worse and that is translating into poorer quality services. But this is not the first year care has been compromised. What matters now is when Covid infections peak - that will determine just how bad this winter will be".
There is, again, valuable analysis from the Covid Actuaries Response Group.
Bristol University maths Professor Oliver Johnson presents this mixed picture of events. Mathematician and policy modeller Colin Angus offers this take.
Meanwhile, HSJ reported that 120,000 staff were unavailable (just over half of whish with Covid-related issues), and the army were being brought in to help. Overwhelmed? Never heard of it.
Testing times with a less-than-candid UKHSA
This would be a remarkably bad time for testing to screw up, no?
Ooops. The Sunday Times' Shaun Lintern revealed on Sunday that "there was a 250,000 secret backlog in Covid PCR pillar 2 tests this week, affecting 4600 care homes and 70 prisons across the country, a leaked UKHSA document reveals.
"One public health director tells me they have seen delays of between 5 and 7 days for results.
"UKHSA said the backlog was cleared by Thurs night...but the briefing that warned of it was sent Friday/Saturday."
This is Just Not Complicated Stuff. Operational mistakes are going to happen when a new wave of a pandemic kicks off, and people will understand that - but you look like absolute idiots if you deny or try to downplay them.
As UKHSA just have.
PM's Downing Street Briefing
On Monday 5 January, a grateful nation was treated to its first Covid19 Downing Street Briefing of 2022. It was as remarkable as many of the others have been.
The PM's assertion that 'we have higher vaccination than our European neighbours' line is not really true, as the evidence shows.
"You've got to make sure you get a test", says the PM, apparently unaware that tests have been and remain in massively short supply. "We're increasing the number of staff", the PM also bidded. Loads of whom are off work sick/isolating.
The PM also said, "there will be a difficult period for our wonderful NHS over the next few weeks because of Omicron and we'll get through it as best we can. We'll give the NHS all the support we can". As an example of this support, the PM also hymned the new 'mini-Nightingales', while oddly, failing to mention that these are tents in hospital car parks – with no new staff.
"The idea that Omicron is a mild disease is not supported by these data", Professor Sir Chris Whitty said of the hospitalisation rates. "This is a milder variant", the PM also claimed, a few minutes after CMO Chris Whitty said the hospitalisation data shows clearly that this is not a mild disease.
Ahem: the PM also re-promised to "deliver 40 new hospitals" in an updated plan issued this week.
But hang on: that's only 40 (in reality, six). [amazed face] But what has happened to the other eight hospitals? Have they [sinister incidental music] disappeared?
#TheStrangeCaseOfTheDisappearingImaginaryEightHospitals I mean, they've got to keep the number of fictional new hospitals consistent.
Otherwise, we might lose confidence in the competence of The People's Government. And that would never do. Oh, and The Times told us that The Saj spoke out against the lifting of travel curbs this week in Cabinet, but lost the argument. Thank goodness that Covid19 famously doesn't mutate, and so require surveillance.
Mathematics
On Tuesday, the UK Health Security Agency announced that confirmatory PCR tests will not be used after 11 January until infection prevalence  when a lateral flow test is found to be positive.
On the same day, the Office For National Statistics released data from its national Infection Survey, showing that 1 in 15 people in England had Covid19 in the week to 31 December 2021, and 1 in 10 in London.
Vaxxed, sacked or cracked?
The UK Health Security Agency's (UKHSA) latest surveillance report also shows that the uptake of booster jabs is slowing in every age group. Rates in the over-70s have almost levelled off at around 90%, while only a quarter of those under 30 have had the top-up jab.
So, what is the Government's plan to increase vaccination uptake? Ah, PM BJ's calling anti-vax misinformation "mumbo-jumbo". That will really win over the sceptics. Compare and contrast for effectiveness with French President Emmanuel Macron's determination to 'piss off' the anti-vaxxers.
Former Vaccines Taskforce chair Dr Clive Dix told The Observer that further rounds of mass population-based vaccination booster roll-outs would be pointless, as it is time to start 'living with Covid'. Dr Dix expanded on these points in an interview with Channel Four News.
The Government's policy that NHS front-line workers who refuse to take the full Covid19 vaccination will be sacked on 1 April is heading towards an NHS in an extant workforce crisis with the unmistakable demeanour of an unstoppable force about to meet an immovable object.
Kings College NHS FT CE Professor Clive Kay told the BBC that potentially 10% of his 14,000 workforce would be caughtif this policy goes ahead on schedule.
It is also now clear, as the RCGP has briefed The Guardian, that the targets on primary care recruitment of 26,000 extra staff are almost certainly going to be missed. This excludes the much-vaunted 6,000 extra GPs, proving that when it comes to NHS workforce planning, this administration doesn't know its AARS from its elbow.
And HSJ's Nick Kituno reported on the GMC's cancellation of exams to enable overseas doctors to qualify to practice in the NHS, due to pandemic workforce shortages.
Starmer chameleon
Sir Keir Starmer's latest relaunch speech this week was not long on health/NHS content. It got a mention under the 'security' theme, and there was a promise of a long-term plan setting out Labour's aim to move health system from emergency and towards prevention. I mean, this is a good idea, which every Government of the past thirty years has announced. Progress towards doing anything about it has been minimal, in reality.
Meanwhile, enthusiastic Health lead Wes Streeting this week announced on the BBC's 'Political Thinking' podcast that Labour would use private providers to bring down NHS waiting lists.
Ahem.
Private providers had a marginal contribution to reducing waiting lists 2000-10 (although many of the ISTC 'take-or-pay' contracts and non-rollover penalties were dreadful value for taxpayers' money). The evidence is clear that the vast majority of the work was done by NHS staff working overtime at evenings and weekends in NHS hospitals. Perhaps Mr Streeting should ask his alma mater PWC for an intern to do some research for him.
The Alan comeback
Bizarre radio silence from The People's Partridge this week, unless I missed anything crucial?
Cronyvirus and coronamillions update
The Guardian reports that "leaked files appear to suggest the Conservative peer Michelle Mone and her husband, Douglas Barrowman, were secretly involved in a PPE business that was awarded more than £200m in government contracts after she referred it to the Cabinet Office.
"Barrowman, an Isle of Man-based financier, may have played a central role in the business deal that enabled PPE Medpro to sell millions of masks and surgical gowns to the government at the start of the pandemic, documents suggest.
"One person closely involved in PPE Medpro claimed Barrowman was "part of the financial consortium that backed" the company and was even involved in initial conversations with the Department".
The Sunday Times reported on plans to stop the distribution of free lateral flow tests. This isn't the first time the Government, or more specifically the Treasury, have briefed the end of free LFTs to the media: it was previously done in September 2021 and in October 2021. The telling bit in the ST piece (as in both cited from last autumn) is the lack of any associated Cabinet Minister's name.
This is a bit of political market research using pliant journalists, I'd say.
And as if by magic, shortly after my writing this, Vaccines Minister Nadim Zahawi told Trevor Phillips On Sunday that LFTs would remain free.
Naughty Treasury media briefers! Back to 1 Horse Guards Road with you!
Getting the Bill
The Health And Social Care Bill returns to the Lords on Tuesday for a day in committee. Among the many amendments, those proposed and co-proposed by Lord Stevens of Birmingham (the artist formerly known as Simon Stevens) will attract most note.
People have spotted amendment 40, in which he co-proposes with Conservative Lord Andrew Lansley and Labour's Glenys Thornton and the Lib Dems' Joan Walmsley, to constrain the Bill's proposed big increase in SOS powers (the 'more Matt Hancock' clause). Yet Lord Stevens' provisions on mental health resourcing are also highly pertinent, given the sector's unhappy record of being the Judas Goat for spending cuts during times of financial pressure.
Other important things
Would appear here.
Recommended and required reading
The Commons Health Select Committee's report on the impact of the pandemic on the backlog is a good, sober and thorough piece of work.
Steve Black on A&E performance
Sensible piece by NHS Providers CE Chris Hopson on the system's capacity.
This is a good BMJ open letter regarding pandemic adaptations, well explained in this Twitter thread by author Adam Hamdy.
Adam Briggs draws attention to the LGA's highlighting of the non-publication of the public health grant allocations for 2022-3.
Slight, but revealing, portrait piece of Serco boss Rupert Soames.