Cowper's Cut 194: That was the Government's 'Health Week', that was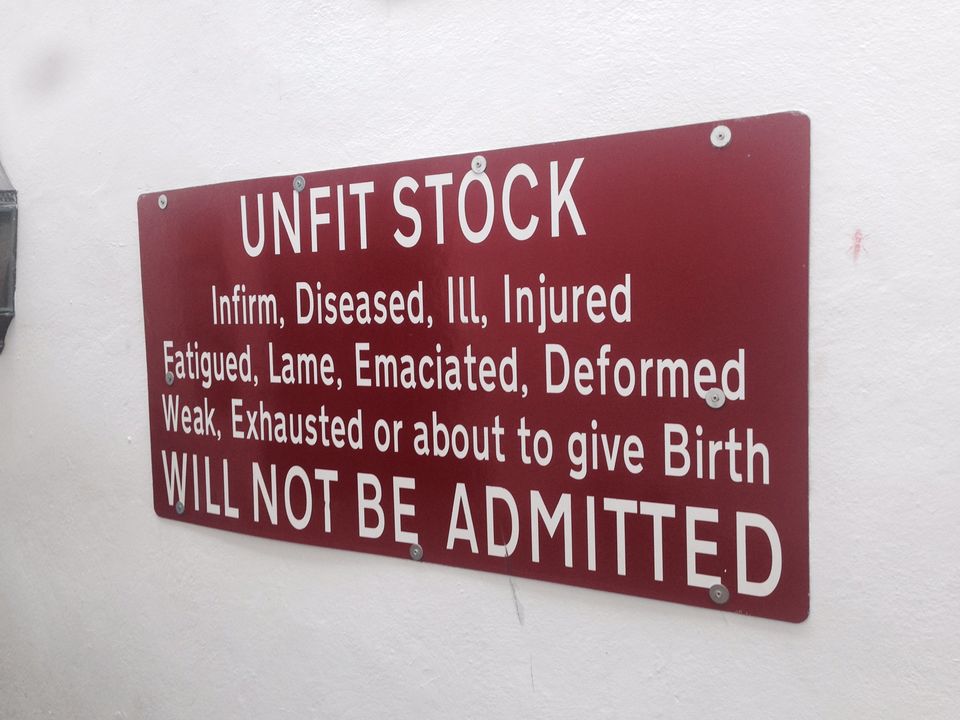 Here we go: too little, too late.
New travel restrictions to slow the spread of the Omicron variant of Covid19 are to be introduced this Tuesday, a mere ten days after the emergence of the problem.
It's just like déjà vu, all over again.
Our opportunity to bring in pre-departure PCR testing requirements for travellers to the UK was missed. Presumably, this must be because overseas Covid19 test providers don't give massive bribes - sorry, donations - to the Conservative And Unionist Party.
Rules of any kind are of course for the little people, as is again made clear by the Mirror's revelation of parties held in 10 Downing Street last December. (BBC News covered it properly, too.) These were, of course, in contravention of the legal requirements then in place.
Thank goodness for an anonymous A&E user in Gloucester for giving us something about which we could legitimately have a good laugh this week.
More shouting at the NHS
Shouting at the NHS appears to be the Government's new performance management strategy, according to this story briefed to Spectator economics editor Kate Andrews. (Her article is profoundly bad, mixing data from across financial years and between Covid extra and ongoing revenue funding.)
According to this piece, promptly parroted in the Telegraph, Chancellor Rishi Sunak, Steve 'I Was At Health Once, For Five Minutes' Barclay, Jacob Rees-Mogg and Kwasi Kwarteng joined into an NHS chorus of disapproval.
Naughty NHS!
Dull as this may be (and is), this is useful insofar as it's giving us a through-line on the Tory right's concerted efforts to open a new front on the NHS.
Fraser Nelson and Iain Martin have been outriders, with their foolish and weakly-argued recent pieces in the Telegraph and Times respectively.
The Spectator's underwhelming Kate Andrews appears to be the Tory right's new Rottweiler: if she is to do anything, Ms Andrews will need to actually learn how to bite, as well as to write. Currently, she underwhelms at both.
For a Tory critique by someone who actually thinks and can actually write, I recommend Robert Colvile's recent piece in the Sunday Times (COI declaration: Robert was kind enough to quote me in it).
NHS reform clue-deficiency
It is depressing but pertinent to observe that these people have no actual critique of the NHS. (Many are available.) More to the point, all of their pieces have no actual ideas for reform. Their argument is 'less of this sort of NHS publicly-tax-funded universal healthcare; more of another sort of thing'.
Can they define another sort of thing?
No. They cannot.
When it comes to solutions, these people are clue-deficient.
But that will not stop them trying: they have learned the Tory right's lesson from Brexit that if you are very persistently against a thing that is poorly or not at all defended (in that care, EU membership), you may be able to undermine it significantly.
The relevance of the NHS to people's everyday lives might, one thinks, offer a harder target; but a smartly-led system would already have seen this coming and have been making a strong case about the NHS's adaptability and resilience during the pandemic, and its plans for recovery.
NHS England's silence on this matter has been cathedral.
I don't and won't rush to judgement about Pope Amanda, but as Lord Stevens' erstwhile deputy, she ought to have seen enough of Simon Stevens in action to have learned that you make the media-political weather on the NHS before others can do so.
Political fall-out
Well might the Government be motivated to do something (being as they are quite a stupid lot, the something in question is starting to shout at the NHS to improve), because their self-harming tendencies - which first became explicit with their attempted defence of disgraced Randox lobbyist and former MP Owen Paterson - have started to be well and truly noticed by voters, as the latest Ipsos MORI Political Monitor shows.
Labour's leader Keir Starmer used the current turmoil to give him air-cover for a reshuffle which brought centrist reformer Wes Streeting onto the shadow front bench at health, and moved Jonathan Ashworth off to shadow DWP. Ashworth's five-year tenure at shadow health revealed a decent Fabian Labour man, with flashes of wit, but a profoundly non-carnivorous approach. That will never be tremendously successful in opposition. He was also hobbled by having felt that he had to play along with the 'NHS privatisation' bullshit under the Corbyn Nightmare. I think most people will probably wish him well with his sideways move.
I neglected to reflect on Lib Dem health lead Munira Wilson's move to education, swopping over with Daisy Cooper's shift to shadow health. Wilson was a new MP in 2019, with extant knowledge of the health and NHS sectors, and quickly became an effective voice of opposition. She is one to watch for the future.
Health Week
So, per my heads-up last week, how did this 'Health Week' for the Government go, with announcements allegedly due on plans to tackle the backlog?
Ahem.
There was an announcement of an extra £700 million to support the NHS this winter.
Made on 3 December.
When everybody knows that extra winter money needs to be allocated by May-June if there is a chance it is to make a meaningful difference.
The 'social don't really care' White Paper
We also got 'People At The Heart Of Care', the new adult social care white paper. It's beyond meh. ADASS' recent snap survey portrayed the crisis in social care in realistic terms. The White paper is utterly inadequate to the many challenges.
Wise heads, such as that of Richard Humphries, make the best observations I've yet seen. The IfG's Graham Atkins also makes good points. Shadow care minister Liz Kendall's Commons speech was a good one.
Health and Social Care Committee Chair Rt Hon Jeremy Hunt MP called it "a disappointment given the extent of the crisis in social care and the predicament of people whose quality of life is dependent on a solution being found. Providing an additional £1.7 billion in funding over three years falls far short of the annual £7 billion sum that our evidence found would be necessary to fix social care.  The White Paper states that it provides an 'ambitious ten-year vision', but it doesn't acknowledge the scale of extra resource needed to realise that vision, based on the crisis the sector faces right now.
"The Government deserves credit for grasping the nettle of social care reform, and no-one can argue with the laudable aims of providing choice, quality and fair access.  However, these plans represent three steps forward and two steps back. Though there is progress with a cap on care costs, it could have gone further. Failures in social care will continue to put pressure on our overstretched hospitals with patients who cannot be safely discharged exacerbating the winter crisis and thousands of people will not get the care they need because the carers do not exist.
"The social care sector needs to recruit and retain the right number of staff, with the right skills, with support and recognition. While the workforce strategy in the White Paper clearly takes this into account, it does not go far enough. Social care needs its own People Plan, and a detailed ten-year strategy setting how these ambitions will be achieved. While the White Paper recognises the crucial role played by unpaid carers, it seems it will be some time before they can expect to see a change in the services provided to them to meet the challenges they face".
The recent Labour polling of 'Red Wall' voters' perceptions of the Government's social care reform proposals is a bracing read.
An approach to winter, in December
We also got 'The Health And Social Care Approach To Winter'. Which was, erm, underwhelming.
It announced that "following 9 consecutive years of growth, we are now starting to see shrinkages in the adult social care workforce. Skills for Care workforce data suggests around a 3% reduction in overall staff numbers in Care Quality Commission (CQC)-registered care homes and home care since March 2021. To provide additional support to the social care sector ahead of the winter, on 21 October we announced a new £162.5 million Workforce Recruitment and Retention Fund."
Mmmmmm. If not mmmmmmmmmmm. This promises the sector a sum that would amount to about £9,000 for each of the UK's care homes. There are about 17,600 care homes in the UK. Furthermore, not all social care is provided in care homes. Even if all social care were provided there, this extra resource of just over £9,000 per care home is non-game-changing, to put it mildly.
The creaking system
The National Audit Office's new report on NHS backlogs and waiting times in England is a key read, regarding the Government's new approach on the NHS. It's not going to tell you anything you don't already know, but it is a thorough and useful summary.
The Royal College of Nursing's members voted for industrial action over pay this week, but by a small majority and on a very low turnout. This may not go that far.
Cronyvirus and Coronamillions update
I could probably have done a whole 'Cut' on this. Good Law Project boss Jolyon Maugham outed Matt 'Alan' Hancock's erstwhile pub landlord Alex Bourne as the secondary recipient of a crony contract through his firm Hinpack. Maugham also points out that Mr Bourne's attempts to explain matters away could be making things worse for the pub landlord, rather than better.
We got another delightful set of steps in Alan's comeback strategy, with his efforts to defend the PPE procurement contracts. In the Commons he got himself torn a new vent by Annelise Dodds, and on the Prime Minister's Unofficial Spokesman's TV show, Jess Phillips took him even further to the cleaners.
The i reports that profiteering Covid19 testing forms removed from the Government's list are simply re-registering to the list under new names.
Once the Mail is getting this upset about the worst of the PPE profiteers, you do get a sense that the political wind is changing.
Sophie Hill's excellent 'My Little Crony' website has been updated.
Getting the Bill (Health and Social Care)
The preliminary Lords reading is next Tuesday, with the added attraction of Lord Stevens of Birmingham's maiden speech. Lord Lansley is also down to speak. The Lords are making noises about amending the legislation, as they did to the Lansley reforms. The Salisbury Doctrine makes this unlikely.
However, The Observer has been briefed that peers have been reassured by Tory minister Lord Kamall that "the government is preparing to drop controversial plans that would force poorer pensioners to pay more for their social care, in order to avert a possible Commons defeat  … senior figures and officials in the House of Lords are understood to have been reassured by the health minister Lord Kamall that the legislation will not return to the Lords in its current form after its committee stage early next year.
"One former government minister also said he had been told by a senior official in the NHS hierarchy that the plans would be returned to something more like the original proposals made several years ago by the economist Andrew Dilnot".
Other important things
Would appear here.
Recommended and required reading
Useful BJGP study by Dixon-Woods and colleagues on identifying how GPs spend their time and the obstacles they face
It's well worth reading the whole text of Vaccine Queen Kate Bingham's recent speech at Oxford.
I thought the bizarrely auto-satirical Wade-Gery Review couldn't be satirised, but Julian Patterson proves me wrong in style with this for HSJ.
The Times revealed that former business and science minister Lord Drayson's AI firm Sensyne Health has been fined for failure to disclose directors' bonuses, as legally required.
A strong Martin Wolf piece in the FT about the need for realism over paying higher taxes to fund health and social care
Laing Buisson's Healthcare Markets reports that Virgin Care has sold its business to venture capital firm Twenty20 Capital; and that online GP firm PushDoctor is facing bankruptcy if no buyer emerges, which would be embarrassing to quite a high-powered chair/NED team.