Cowper's Cut 184: 'Levelling up' is the new 'taking back control'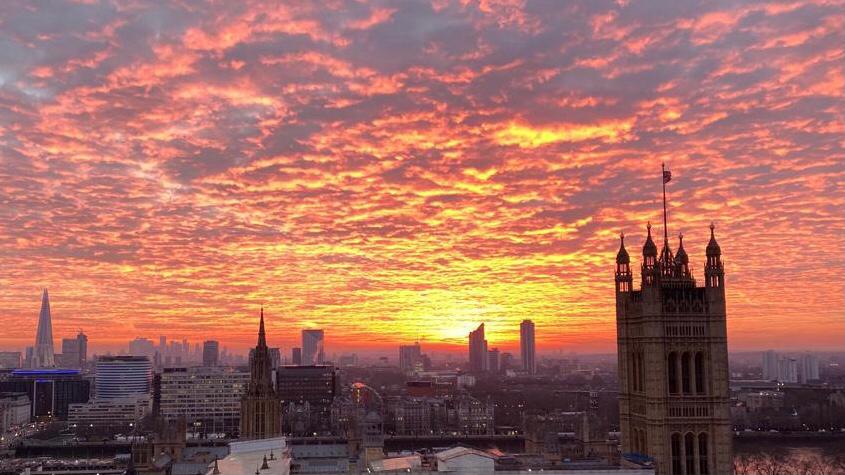 I did a mid-week update on the Conservative Party Conference.
One memorable aspect was Health But Social Care Secretary Sajid Javid introducing the conference to his inner Ayn Rand Objectivist, saying that health and care should be sought and provided by family first; then community; and only after that by the state.
This followed The Saj's briefing The Times that NHS managers would be sacked for missing targets. As motivational genius goes, Mr Javid is topically out of stock.
Another notable point was the PM's ongoing failure to acknowledge that the present pressure on the NHS was not basically caused by the "bow-wave" of Covid19.
Back in the real world, the NHS was already in a dire state before Covid-19 hit because of the lowest decade of funding increases in its history 2010-19. Here in the real world, too, there are no 48 new hospitals, as the PM keeps promising.
Putting the 'hid' into OHID
And as for Mr Johnson's constant if undefined mantra of 'levelling up', this timely Health Foundation research shows that the public health grant has been sharply cut in many of the country's most deprived areas, such as Blackpool: the PM's poster-town for inequality.
The determinants of health are about 20% healthcare and 80% social and economic. Turning those around is a generation-long task, at least. So the new Office for Health Improvement and Disparities has got its work cut out. They have taken over publishing the official mortality data, which is as good a place to start as any.
At present, it seems that the undefined policy mantra of 'levelling up' (which frankly, sounds like socialism) is the government's new 'taking back control': a slogan that hides a political vacuum. And we know what nature abhors …
Towards health AND social care?
It's difficult to take a government of bullshitters and briefers seriously on public policy. However, take it seriously we must, so this story briefed to The Guardian about Sajid Javid's 'radical plans to merge social care and the NHS' is notable.
In theory, a new White Paper will propose the creation of "a new national care service under which health and social care would be delivered by the same organisation". As so often with new policies that this administration briefs out, one senses that kites are being flown. But to what effect? The article inevitably fails to propose the questions to which 'a unified delivery organisation' is the answer.
Richard Humphries (formerly of the Kings Fund) is one of a few people who understand social care and its interaction with the NHS very well: he pointed out that David Cameron "ordered" thee integration of health and social care back in 2012, and look where that went. Richard's probably right to be philosophically phlegmatic about this.
The sack race (2021 remix)
The former delivery guru to New Labour, Sir Michael Barber, was this week found writing on delivery in The Times. Barber suggests, "Javid must mobilise the entire delivery chain that connects his office to hospitals, operating theatres and patients across the country. That means hospital chief executives must share the heat; hence the pressure he has started to apply.
"… But the pressure of accountability needs to be combined with the necessary support; the funding needs to be spread efficiently across the system; staff need the skills and the motivation to deliver; successful hospitals should be recognised and rewarded. All of them need to learn from the best. And if some hospitals still do not deliver, then intervention is the only option.
"… Javid should set up a "war room" next to his private office. Unannounced, he can then check in with the relevant officials between his meetings. They can routinely examine the weekly data from hospitals around the country.
"Some will be on track; others might need a timely nudge from the NHS leadership. One or two will be seriously underperforming and require firm intervention. Javid should not flinch; he should show early on that he means what he says".
Barber concludes, "back in 2002 we stepped up the pressure and maintained it; but it was not until the second half of 2003 that we saw the results. Finally in 2005 the targets were hit and stayed until the end of the decade". This contains some truth, but the bigger truth is that the NHS started to see its decade of 6% real-terms year-on-year cash growth start in 2000-1.
Absent that money, this mid-decade (and indeed end-decade) delivery would not have been possible.
Post-Messenger
I notice that in my coverage of the upcoming Messenger Review of NHS and social care leadership, I forget Sir Ron Kerr's rather thoughtful 2018 review of NHS leadership.
Done for DHBSC, it looked at important aspects of the work: "the expectations and support available for leaders - particularly in some of our most challenged organisations; the alignment of performance expectations at the organisational and system level; and the level of administrative burden placed upon executive leaders" through the eyes of a person who's actually done the job.
The Kerr Review didn't really change much, but of course it was during the May premiership, so it was not alone in that.
I thoroughly recommend this detailed and thoughtful blog from a military/civil service employee: it helpfully sets out the many cultural, logistical and philosophical differences between the military and the public health and care sectors.
I was also delighted by Andy Heeps' reminder of the Duke Of Wellington's magnificent remark following his first Cabinet meeting as PM: "an extraordinary affair. I gave them their orders, and they wanted to stay and discuss them".
Covid19 update
The latest national surveillance data suggests that the infection rate is highest in 10-19 year olds, running at about 1%. Those people being in schools, this is quite likely to grow.
Actuary Stuart McDonald has an interesting review of data on mortality, from the ONS and the Continuous Mortality Investigation.
The latest ONS data shows over a million people reporting 'long Covid' symptoms.
The creaking system
The generally bad state of the system continues to manifest itself across the board.
Candesic research data for the FT shows private sector providers have overtaken NHS provision of joint replacement for the first time. 56 per cent of the total surgeries performed in the first eight months of this year were performed in private hospitals, compared with 40 per cent over the same period two years ago.
Michelle Tempest, analyst at Candesic, told the FT this was a "watershed" moment that showed more people were "choosing to go private … there is a shift going on and we are seeing the consumerisation of healthcare; people are starting to shop around and some are choosing to go private as waiting lists are ever-increasing".
That's somewhat hyperbolic. This isn't surprising, as I've previously written (although the affordability of the 'choice' to go private is not infinite).
Unsurprisingly, workforce issues are prominent. Good Morning Britain had data from a Unite survey of critical care nurses at St Thomas' Hospital (helpfully, directly opposite Parliament), which found that 98% of the hospital's critical care nurses polled believed their unit was unsafe due to understaffing.
The Guardian follows up on the workforce crisis, with a piece highlighting the shortage of nurses. The paper also picks up on a joint statement from representative oragnisations in response to increasing abuse of NHS staff.
Shaun Lintern of The Independent covers the staff and bed shortages affecting operations at Leeds General.
So is immigration the short-term solution to health and care workforce shortages? Not according to health minister Gillian Keegan, who disagreed with her own Government's policy on overseas recruitment. Ms Keegan was criticising international nurse recruitment as "stupid ... bizarre, unbelievably inefficient and also wrong" at a Conservative Conference fringe event, as HSJ's Dave West recorded.
Dave also rightly noted that overseas recruitment is in fact a significant part of the Government's own workforce policy. Empirical reality, eh? It'll never catch on.
The health minister was echoed by Health But Social Care Committee chair Jeremy Hunt, who told a Society for Acute Medicine conference that "in previous decades, our get-out-jail card … has been immigration and just importing people from other countries. We have fantastic doctors from overseas. But we have to recognise that that tap is running dry.
"And it's not just about Brexit, it's because, according to the World Health Organisation, there is a worldwide shortage of 2.1 million doctors".
The Times' Kaya Burgess reports that Mr Hunt told the event that doctors "don't grow on trees". Yes, the former Secretary Of State said that out loud, in the real world.
Mr Hunt added that lessons from the pandemic could be replicated: "One thing we could do is look at the incentives that we had in the pandemic to bring people back into practice who had recently retired, and ask whether we could actually do some of those things in peacetime as well".
I have written frequently about the role of pensions taper tax in the workforce crisis, and the FT Advisor has this story about a GP successfully taking the NHS Business Services Authority and Primary Care Support England to the ombudsman regarding pension changes and charges. This is all very far from fixed. And it still needs to be.
The availability of appointments in primary care remain an issue, as Commons Library research shared with the Mailby Munira Wilson finds that the Inverse Care Law is alive and well in primary care workforce terms.
This double-teams with the pre-pandemic research findings from the GP Workforce Survey that GPs are now working what is characterised as a 'three-day week'. The Telegraph's Laura Donnelly reports that the National GP Worklife Survey, conducted by the University of Manchester, "show that GPs carried out just 6.6 half-day sessions a week – the equivalent of just over three days – in 2019, the lowest on record. In 2010, it was 7.5 sessions. The data also show a fall in the proportion of time spent on "direct patient care". Just 59 per cent of GPs' time was spent in this way in 2019, down from 63.1 percent in 2010.
"The survey of 1,332 GPs … shows that the average number of weekly hours "decreased significantly" between 2017 and 2019".
Cronyvirus and Coronamillions update
The High Court has ordered an urgent hearing regarding the Good Law Project legal claim of the Government for hiding ministerial communications  regarding the pandemic. This is scheduled for Monday 25 October.
Getting the Bill (Health and Social Care)
Again, party conference season and recess mean that there is nothing new to report this week. Parliament resumes sitting on 18 October. The Committee next sits at 9.25 am on 19 October. More amendments may be forthcoming before then.
Other important things
Would appear here.
Recommended and required reading
Just Ask A Question is an interesting new mental health website targeted at those concerned about their mental health. Well worth a look.
Interesting observations in HSJ from Aldwych Partners' Andrew Taylor on the options for getting extra work from clinicians.
Gillian Tett in the FT on funding for science research.
Thoughtful piece from Health Foundation boss Jennifer Dixon on the health aspect of investment