Cowper's Cut 172: Putting the success into succession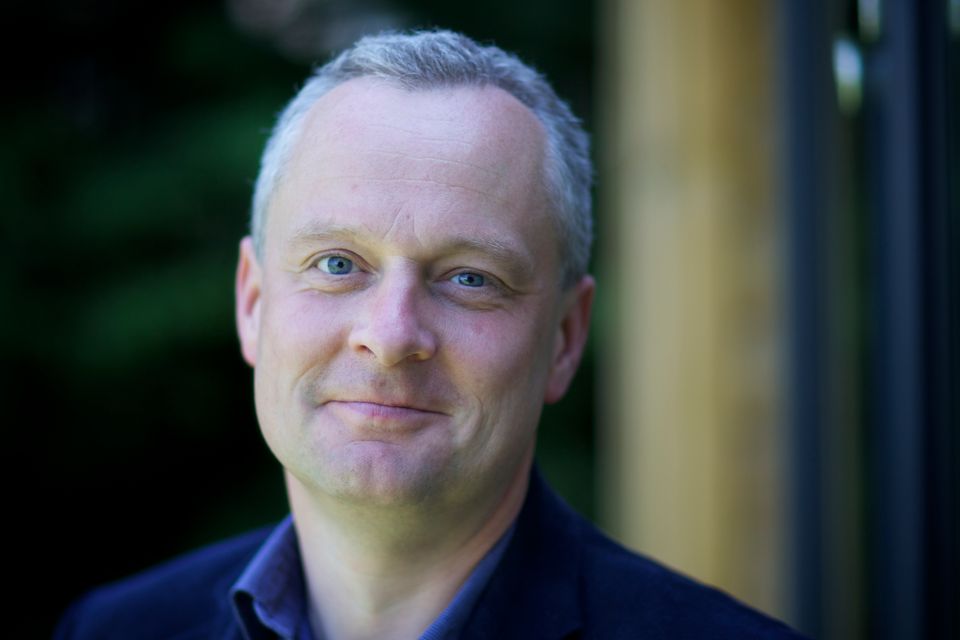 To the considerable surprise of absolutely no Health Policy Insight subscribers, Amanda Pritchard was announced as the next chief executive of NHS England on Wednesday.
Prophetically foreseen as a 'woman who will rule the world by 2030' by Glamour magazine in 2016, Ms Pritchard is beating her target by an impressive nine years.
The leadership of NHS England thus passes from The Messiah to The Chosen One.
This NHS Providers podcast featuring Ms Pritchard on winter pressures is well worth a listen, and her chief executive's introduction to the NHS Improvement 2020 annual report likewise worth a re-read: "the NHS is – and always has been - based on people, problem-solving and partnerships. This has rarely been more evident and important than in 2020. Our NHS people have been nothing short of incredible throughout. Their skill and professionalism have never been in doubt. It is their bravery, their self-sacrifice, and their dedication which have inspired the largest outpouring of public appreciation that I can ever remember.
"But we must also acknowledge that this huge effort comes at a cost. Many of our colleagues have been physically and emotionally exhausted, and it is our responsibility to support them. That's why the appointment of a Chief People Officer in Prerana Issar, and the first instalments of the NHS People Plan, were so important.
"Together we are determined not only to deliver the extra health and wellbeing services to help staff through this period, but also over the longer term to grow and support our workforce so that the NHS can achieve our shared aims for improving patient care.
"The pandemic has shown us that we make the most progress and deliver the best results for patients when we work together.
"It is clear that COVID-19 will cast a long shadow. But it is also clear that the NHS is capable of not just weathering the storm, but of staying and making ever more progress on the course we set for ourselves in the NHS Long Term Plan".We're probably not going to have to say 'workforce' to her too often, then, which is good.
Probably no longer expecting to return to GSTT
When her NHSE appointment was announced, Ms Pritchard sent a note to thousands of GSTT staff saying she "expected to return". This expectation is probably time-expired now.
It's also clear that she's focused on the development and maturity of local systems' leadership, and its relationship with the national centre. In a 2020 interview, Pritchard told HSJ's Dave West, "system oversight and scrutiny will hopefully increasingly be done through, with and by systems, when they're at that stage of maturity, but at the moment for most of them we would expect that to be done in much more of a joint way between the region and the system.
"It's the right role for ICSs. If they are only ever going to be at the system transformation end of the spectrum, then the risk is always that we'll have parallel lines between [the centre and] systems and organisations.
"We've tried to be quite clear about what must be in place [to be an ICS]. And the rationale for that is, if we're going to ask systems to take a greater role in things like distributing the money, supporting bids, and being part of capital decision making etc, then we have to have confidence that the capability, governance and leadership is there to deliver that".
I wrote this piece for The Spectator about her success and the broader environment.
The permanent campaign
The title of a book by US political advisor Sidney Blumenthal, the phrase 'permanent campaign' applies pretty hard to the world of NHS lobbying. This is a weird but interesting world. Some do it more effectively than others, and some more loudly.
The latest effort from NHS Providers, on the funding for the second half of this financial year, is both effective and loud. The timing is correct, for their letter to Johnson, Sunak, Barclay, Javid and Stevens (yes, it does sound like a firm of provincial solicitors, doesn't it?) to get some grit into the oyster.
The NHS Providers asks are set out clearly. They are sensible. And they're not necessarily going to get the positive response that they should.
Why? Because the Government's 'plan' to pay for the Covid recovery and then social care reform appears to be in jeopardy. The Guardian's Heather Stewart and Jessica Elgot have been briefed that the proposed 1% hike to national insurance has come under significant internal fire.
Stewart and Elgot report that "at least five cabinet ministers are said to oppose plans for a 1% increase in national insurance, likely to be branded a health and social care levy, to tackle the NHS Covid backlog and long-term funding for a more generous social care package based on a cost cap.
"One cabinet minister said the prime minister was pushing back against what they saw as an attempt to bounce him into the tax rise, against the Tories' manifesto pledge. Treasury sources denied they had briefed the plans. "The Treasury was trying to push the PM in a particular direction, and he's put his foot down," the cabinet minister said, suggesting there were more options still on the table".
It's almost as if a Boris Johnson government really doesn't know what it's doing, and plays out its rows in the national media. Who could have foreseen that?
The Johnson Curve seems to be turning
The Prime Minister this week indulged himself in some 'comedy' umbrella shenanigans at the opening ceremony for the Police Memorial at the National Arboretum. It's an interesting index of where we are on the Johnson Curve: people found his getting stuck on the zip-wire back in 2012 adorable (although he apparently asked for it to be fixed such that it would stick); but the consensus around the umbrella hi-jinks seems to be 'what a prat'.
Then there is this unflattering portrait of Johnson's first two years by Ben Riley-Smith, political editor of the Telegraph(which Johnson describes as "my real boss", according to unreliable narrator Dominic Cummings)
The tide seems, at long last, to be turning.
Chairman Mal's warning shot on the Bill
Friday's Times featured a warning shot across the Government's bows from no less a person than Chairman Mal himself. NHS England's first chair Malcolm Grant. Professor Grant rightly warned that the Health Bill's 'taking back control' approach for the Secretary Of State, unless changed significantly, is going to create trouble.
Chairman Mal warns that "The new Health and Care Bill, while usefully clearing a path through the jungle of the 2012 reforms, also seeks powers for him to be able to direct NHS England across all its activities. It would be foolish to imagine this is to be innocent intervention.
"It opens the door to a muddle of second-guessing and micromanagement. A politically astute secretary of state will explicitly disavow this approach and ditch the new powers, empower their new chief executive and focus not on internal management but on hammering out the answers to the large unresolved strategic questions such as future funding models to tackle the backlog, and sorting out social care … they cannot run the NHS from the sidelines".
Grant goes on to note that the NHS "operates within a political framework, across a highly centralised nation. Ministers need to be seen to be doing things, especially at the call of constituency MPs … but it all risks failing in confusion unless we take this opportunity to refresh and reinforce the original model: a strong, respectful and transparent partnership, with operational leadership vested in NHS England, and political strategy with the Secretary Of State".
It's clearly-argued, measured and shrewdly strategic in equal measures. There isn't a snowball's hope in Hell they'll listen, of course.
Round objects
The same paper also featured a comically bad piece by Spectator political editor James Forsyth on the NHS succession. He claimed that "Pritchard, who was deputy to the outgoing Simon Stevens, is very much the continuity candidate. Stevens' big picture focus means she has effectively run the health service for the last few years". This is quite heroically incorrect, as anyone who's had anything at all to do with NHS England knows.
Its poor analysis continues, as Forsyth cites "one veteran of this period (of the Lansley reforms, who) observes, the NHS looms so large in both public consciousness and state spending that "it's impossible to shift accountability". Riiiiiiiight. That'll be why the Health Bill proposes to shift accountability back to the SOS, then, as Forsyth actually goes on to note, barely a few paragraphs later. We must have hallucinated all those select committee appearances and media interviews by Simon Stevens, I suppose.
Forsyth goes on to claim that "fear of the waiting list is why the Tories are prepared to break their manifesto pledge and raise national insurance". Erm, except it's quite clear that they're not prepared to: see the Guardian report cited above of Cabinet splits on this.
After talking this much nonsense, it's quite a feat to go up a gear, but he manages it: "post-Covid might seem the right moment to rethink the whole NHS and entertain ideas such as health insurance". Shakes head, moves on. If you find anyone who needs the antidote to this stupidity, Nuffield Trust chief executive Nigel Edwards has it in spades.
At least the headline was correct ('Waiting Lists Could Scupper The Tories').
The economics of the pay rise
On the 3% pay award, the Nuffield Trust's Sally Gainsbury points out that the economics and mathematics looks very shaky: "3% increase to staff pay would cost around £1.9bn if applied to all staff employed by NHS trusts (hospitals, community and mental health services). This would be higher if it was also applied to staff at GP practices and other contracted-out services
"In March, the Government offered 1% (cost ~£600m) & before covid had pencilled in 2.1% (£1.3bn) … the NHS Long Term Plan means the NHS budget grows by about 5% in cash each year. Given NHS inflation runs at around 2.5% a year (very much depending on staff pay rises) and activity increases (patient numbers) at around 3%, the maths was never going to work without cost-cutting (aka "efficiency savings").
"The headline figure for those cuts was 1.1% a yr (~£1.5bn), which in theory would free up some cash for new services. But in reality, cuts needed to be x2 that as years of underfunding meant the NHS was starting the LTP already "overspending" – especially in hospitals.
"Year 1 of the LTP was 2019/20. That year NHS trusts were told to make £3.2bn in efficiency savings – even though that was near to 3x what official reviews had said was feasible. Unsurprisingly, trusts missed that target … Figures published by NHS England suggest that even after removing the additional quantifiable costs of dealing with covid, NHS trusts ended 2020-21 spending ~£5.5bn more than assumed in the LTP for that year".
"N.B. this overspending is AFTER removing the costs of covid, which HMT has done a reasonable job of covering. But it's done so on a one-off basis only & is yet to recognise that covid means the NHS missed out on ~2yrs efficiency savings which render the entire plan obsolete.
"The upshot is the NHS LTP budget set in summer 2018 is no longer valid. Cost cutting assumptions were always too high and covid put paid to heroic efforts to prove otherwise, and that's before we factor in the extra costs of dealing with waiting lists and "pent up" demand". Sally has chronicled NHS deficits efficiently and for a long time: hers was theseminal work pointing out the NHS's underlying deficit, which NHS Improvement eventually admitted in its last unconsolidated accounts.
The backlog
I've been looking out for the first big 'going private' coverage in a mainstream paper this year, and it arrived this week in the Mail, albeit half-disguised as a consumer feature. Richard Vize also has a decent quick look around the issues of greater use of the private sector in this piece for the Guardian.
'Cut' readers, being shrewd people, know that this is the tip of an iceberg. The NHS backlog has been a dog that didn't bark.
It is not going to remain so. Former Health Secretary and Commons Health Select Committee chair Jeremy Hunt highlighted this, with his comments to the Sunday Times that "my biggest fear is that we will end up with such huge pressure to reduce waiting lists that we will lose the focus on safety and quality.
"The last time we had a huge effort to bring down waiting lists under the Blair/Brown government, we ended up with the unintended consequence of Mid Staffs and Morecambe Bay [when care failures led to the avoidable deaths of 11 babies and a mother] ... because the system was put under enormous pressure to meet targets. Quality and safety and sometimes compassion were thrown out of the window because of the pressure that organisations were put under.
"We have to really make sure that we don't fall into the same trap this time round. We've got to be really careful we don't sleepwalk into another Mid-Staffs".
Rebuilding money matters
HSJ's Nick Carding has a significant story on the hospital redevelopment programme.
Carding writes that "the New Hospital Programme team (which oversees the government's "40 new hospitals" programme) wrote to the eight "pathfinder" trusts asking them to submit three sets of plans for evaluation: an option costing no more than £400million; the trust's preferred option, at the cost they are currently expecting; and a "phased approach" to delivery of the preferred option.
"Submitting this set of plans are an "important part of establishing the overall capital envelope of the programme with the Treasury", according to the NHP letter. However, the requirement to submit plans for schemes capped at £400 million has raised concerns that trusts will not be able to build the hospital they initially planned".
I have long been mocking the Government's '40/48 new hospitals' lies: six is neither 40, nor is it 48. It's intriguing to see the internal dawning of reality here.
Watch the ministerial rhetorical pivots that lie ahead, both literally and metaphorically: they should be quite good fun.
Other important things
The Health And Care Bill has moved on into its committee session, but as yet, no MPs have been appointed to the committee.
Test And Trace
The Telegraph revealed the salaries of eight of the leaders of Test And Trace. They are rather high. Hopefully, those in charge of Test And Trace will be well able to justify them on the basis of delivery and performance against agreed metrics.
Cronyvirus and Coronamillions update
The Good Law Project again broke significant news, with its revelation that during the pandemic, Dominic Cummings commissioned political polling from Hanbury Strategy, a firm run by his friends, in the face of concerns among civil servants.
Hanbury, under the instruction of the Cabinet Office, were given taxpayers' money to conduct 'political polling' on key opposition figures, including Keir Starmer and Mayor of London, Sadiq Khan.
The decision to spend public money polling on opposition politicians left civil servants deeply, and rightly, uncomfortable. One said on email: 'Hanbury measure attitude towards political figures, which they shouldn't do using government money, but they have been asked to and it's a battle that I think is hard to fight'.
Documents sisclosed in the Good Law Project hearing also include this March 2020 email from Dominic Cummings to civil servants demanding approval is given 'immediately' for Hanbury to commence polling work, adding: 'Anybody in CABOFF whines, tell them I ordered it from PM'.
An unidentified civil servant wrote: 'this all makes me really uncomfortable. Ben Warner wants us to spend £110k of public money per month with the agency who were behind Vote Leave, who have no mainstream polling experience'.
The evidence also shows Dominic Cumming's friend, fellow Vote Leave campaigner and former No.10 advisor Ben Warner directing civil servants to his private WhatsApp rather than his official email address: 'often it's easier to catch me over WhatsApp than email.' The Government hasn't disclosed any of Mr Warner's WhatsApp messages.
The People's Dominic was quick out of the blocks with self-justification: "Why Hanbury? Just weeks ago they'd worked with me on GE. Unlike normal polling companies I *knew* they cd connect *instantly* to new No10 data science team & cloud *with zero meetings*. INSTANTLY, without meetings/debate, was what we needed as covid spread in 3/20".
This is what one could only politely term 'absolute bullshit'.
Likewise untrue was his assertion that Hanbury uniquely enabled him to "put the polling data (e.g. self-reported covid symptoms) on cloud dashboards so many different teams could access it instantly instead of normal govt practice - i.e. email PDFs/spreadsheets that then sit in inboxes unseen by relevant people".
Mr Cummings went on to assert furiously that the polling's purpose was to reveal who was to be trusted to deliver public health messages during the pandemic, because "some people don't trust Tories". I'm sure we all well remember the political diversity of the Downing Street Briefings and other campaigns …
It's difficult not to agree wholly with the words of trade expert Dmitry Grozoubinski, who observed, "It's hard to reconcile Dom's two themes: 1. When it comes to procurement in a crisis, senior people in government should be able to skip process and checks and just go with their own judgement of what's necessary. 2. Most senior people in government are fucking idiots."
I noted last week ex-Conservative councillor Steve Dechan's Covid19 contracts for expensive and often unused PPE, as shown by The Times. Now, Byline Times records that Mr Dechan resigned as a Conservative councillor due to media scrutiny of the contracts, and has just given his local branch of the Conservative Party £7,500.
RIP Dr Kailash Chand and Prof Ursula Gallagher
Dr Kailash Chand OBE FRCGP died this week. A GP, a professor and an NHS campaigner, he was a force for patients and a doughty supporter of the service. He will be much missed.
Likewise Professor Ursula Gallagher, whom I had the pleasure of working on a few things back at NHS Alliance. Ursula was bright, funny, dedicated and unstoppable.
Recommended and required reading
Dr Rob Findlay's latest column for HSJ sets out the case for splitting the current RTT target into 'referral to decision' and ' decision to treatment'.
I touched on former Health Secretary Kenneth Clark's appearance at the Infected Blood Inquiry: his evidence this week is streamed online here. It's worth reading this perceptive piece by Dominic Lawson, whose father Nigel was in Cabinet alongside Clark.
The People's Partridge is testing the water for a comeback by re-engaging with backbench Conservative MPs, it seems. Lucky them.
Not directly about the NHS and care, but important on the environment in which both operate: More In Common's new report on social change and culture wars and tolerance, 'Dousing The Flames'.
The Sunday Times ran an in-depth piece about a faked health technology and its promised launch. Tarilian Laser Technologies has been called the UK Theranos: it rather reminds me of another well-known health tech firm …
Writing for the Mail, Isabel Oakeshott reveals that GPs work hard, are busy and there is significant pressure on appointments to see them. Next week: 'Pope in 'is Catholic' shock'.