Cowper's Cut 171: PM Johnson: "I no longer buy all the 'NHS overwhelmed' stuff"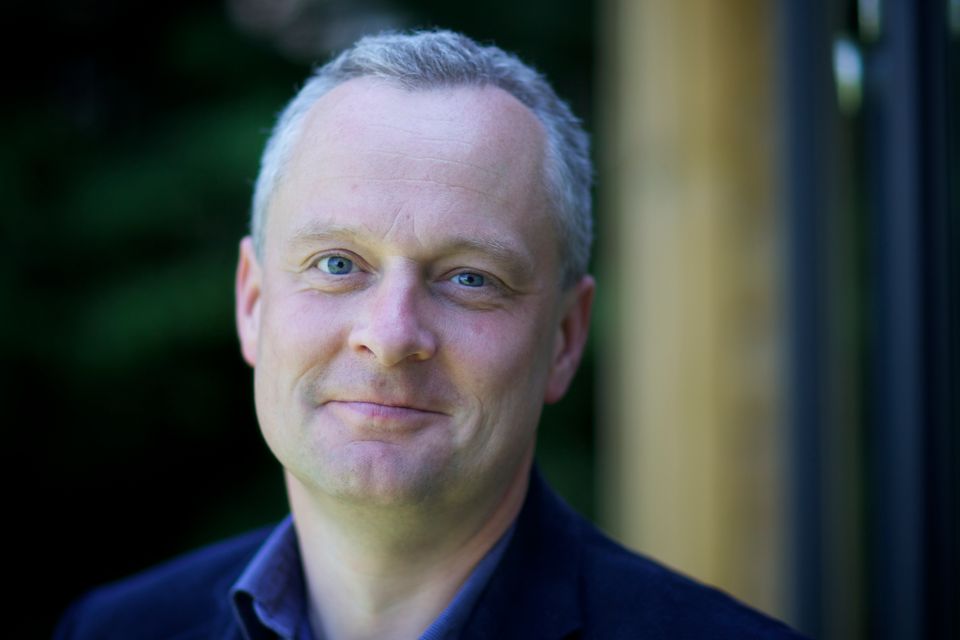 "I must say I have been slightly rocked by some of the data on Covid fatalities. The median age is 82 – 81 for men 85 for women. That is above life expectancy. So get COVID and live longer. Hardly anyone under 60 goes into hospital (4 per cent) and of those virtually all survive. And I no longer buy all this NHS overwhelmed stuff. Folks I think we may need to recalibrate."
Prime Minister Boris Johnson, WhatsApp message 15 October 2020; disclosed by his ex-chief advisor Dominic Cummings this week
Welcome to the new home of 'Cower's Cut' – sorry, 'Cowper's Cut' - and thank you for your support in subscribing.
At a time when the pressure on the NHS is still mounting sharply in what the Independent's Shaun Lintern accurately calls a 'summer crisis', it feels as if a weekly chronicle/review of the policy and political scene may add some value.
The unbearable triteness of Cummings
We live, God help us, in an age of celebrity ex-advisors. The People's Dominic is making a farewell tour extensive enough to make Frank Sinatra blush. Is his diet book next?
This week, Mr Dominic Cummings (a pound-shop Rasputin who thinks he's Machiavelli) granted an audience to BBC political editor Laura Kuennsberg, in which he made further allegations and revelations.
The quote from the PM's WhatsApp message that opens this week's 'Cut' is breath-taking (sorry). It's deep into "let the bodies pile high" territory.
The PM actually confirmed this at PMQs, saying "what has changed since we were thinking in those ways" is the vaccination programme, when Labour leader Sir Keir Starmer questioned him about this WhatsApp message. That confirmation will resonate long and loudly.
Ms Kuennsberg reports that "Mr Cummings … UK chief scientific adviser Sir Patrick Vallance and England's chief medical officer Professor Chris Whitty had pushed for tougher restrictions from mid-September (Sir Patrick and Professor Whitty declined to comment). Mr Cummings went on to allege Mr Johnson had said: "No, no no, no, no, I'm not doing it."
"The PM had "parts of the media and Tory party screaming" not to increase restrictions, and "always referred" to the Daily Telegraph (for which he had previously written a column) as "my real boss", Mr Cummings said". You can read her analysis here.
"My real boss".
You know how I've been calling the Telegraph 'the Boris Johnson fanzine'? The causality here is pathological, in both directions.
Bring Me My P45 Of Burning Gold
The broadcast interview was … quite something (the transcript's here).
The start saw Mr Cummings try to frame himself as some sort of tragic hero, which didn't fly. He segued into creative destruction advocacy mode: "we need more difficult conversations in this country. We need more people upset". Given the murder of Jo Cox MP by a far-right terrorist, and the frequent threats of violence towards and actual plots to kill MPs over Brexit, this showed his void of self-awareness. Such moral vacuity is striking.
On his infamous Durham flit and subsequent Barnards Castle eye test trip, Mr Cummings repeated his claims to the select committee about the real reason being threats to his domestic security. It's intriguing that nobody in the media seems to have checked these claims with Mr Cummings' neighbours.
Grin and bare it
As the interview moved on to Vote Leave's misleading £350 million NHS bus claim, Mr Cummings started to grin, and grin, and grin with evident self-satisfaction. "I wouldn't say we used it misleadingly", The People's Dominic grinned, going on to say "we used true figures".
Then, on to Vote Leave's Turkey claim. Still grinning, he asserted that "we didn't say Turkey was about to join the EU, we said it was in the process of joining". This is a lie, as Vote Leave's campaign literature shows.
He tried to reframe Vote Leave as pluralistic and even-minded: an effort as bizarre as it was incredible to anyone who saw their campaign. This man simultaneously wants to cuddle his own cleverness and re-write his own history.
The interview moved to the subject of Boris Johnson's (lack of) character and suitability to be PM. There's something darkly funny about the delayed realisation on show here: Cummings' on the real nature of Johnson; Kuennsberg's on the real nature of Cummings. Mr Cummings was, of course Ms Kuennsberg's principal source during his time advising the PM - and also that of the PM's Unofficial Spokesman, Robert Peston.
United Kingdom independence campaigner Mr Cummings then claimed "we don't live in a monarchy", just after going on about preventing the PM from seeing The Queen in person at the start of the pandemic. Ahem.
Things get thoroughly sinister when Cummings grins, "we were planning to get rid of him as PM and replace him within days" of the 2019 General Election.
When bromance goes bad
Matters then concentrated on the PM's then-girlfriend now-wife Carrie Johnson's impact on the Government. This comes over very much as a domestic between Cummings and Johnson: each man more-than-slightly wants to be the other.
Mr Cummings is far too revealing about his perceived rivalry with the PM's wife. Hell hath no fury like a bromance scorned, it seems. The interview ended with an exchange about when Cummings and the PM last spoke (just after the former quit Downing Street):

LK: "Do you want to speak to him again?"
DC: "Doesn't bother me one way or the other."
Nope. Not a lovers' tiff at all, this.
It's interesting to read ex-New Labour spin chief Alastair Campbell's take on the latest Cummings controversy: "Cummings is probably telling the truth about how venal and useless Johnson was in earlier stages of pandemic, but that means he was lying endlessly when briefing journalists about how well things were being handled back in the day. The story he is telling now was there to be told at the time, but far too many journalists chose access and benefit of the doubt over journalism and public service".
Campbell's no angel in this regard himself, of course. Nor is he wrong.
U self-isolate if U want to
Meanwhile, in yet another triumph of government communications, business minister Paul Scully (not even a household name in his own household), told the Tuesday morning broadcast round that people identified as a contact and told to self-isolate by the Covid19 app could self-isolate "if they think it's the right thing to do".
Oh, Scully. Where's Mulder when you need him? He went on to assert that obeying the app was "not a legal requirement", and people should "make decisions on what's best for them". Fellow business minister Lord Grimstone said that the software is only an "advisory tool". Number 10 then tried to backtrack rapidly.
Clearly, this will leave many feeling that the current parameters and rules are as clear as mud.
The 3% solution after the non-statement on NHS pay
Still, the Government found new depths to plumb after Wednesday's PMQs.
Having extensively briefed, leaked and trailed an announcement of a 3% pay offer for NHS staff, Minister Helen Whately then made no such announcement, merely trailing that an announcement will follow.
Unwisely, she echoed Matt 'Alan' Hancock's attempt to tone-police Labour shadow minister and actual real-life A&E doctor Rosena Allin-Khan about the non-announcement. McKinseys sure do make 'em.
The 3% pay announcement (for many but not all staff) was then made on the BBC News At Six. Yes, really. This isn't government; it's a hybrid of political Tourettes and Dadaism.
Briefing the Lobby about the 3% solution on Thursday, Number 10's spokesman was clear that "the pay uplift will be funded from within the NHS budget, but we're very clear it will not impact funding already earmarked for the NHS frontline." It'll be interesting to see how well that statement ages. Experts on NHS funding seem sceptical that it is valid: the Institute for Government's Graham Atkins unpacks it here.
NI rise to fund the NHS backlog and then (maybe) social care
The Government's internal arguments over social care reform prompted so many leaks over the past fortnight that we'll be on for a drought, if this hot weather continues.
On Tuesday, the Times led with the report that National Insurance will rise by 1% (employers' and employees' contributions) to fund health and care.
National Insurance is, of course, the tax that retired people specifically do not pay any more. This fuckery is getting baroque. (And of course social care is not just for older people with dementia care needs, but that's the bit the public may slightly understand.)
So, 1% on NI to fund health and care. Mmmmm …. where have I heard that before? Ah yes ... they've reached the 'New Labour tribute act' stage of the political cycle, then.
The Times' Steven Swinford reported that "the new health and social care tax will initially be used to address the NHS backlog following the pandemic". And then after that, it will pay for whatever social care reform may be coming. There's a nice anecdote in the Spectator's Katy Balls' piece for the i, revealing that Mr Johnson's July 2019 vow on becoming PM that "we will fix the crisis in social care once and for all with a clear plan we have prepared to give every older person the dignity and security they deserve" landed as such a surprise to the Department for Health But Social Care hierarchy that one special adviser (at that moment, in the lobby of the House of Commons) ran out of Parliament and spent the day in hiding to avoid journalists' questions about it.
The Ex Files
Ex-Health Secretaries seem to be doing the policy thinking on these areas: Alan Milburn's thoughts on the backlog and Jeremy Hunt's thoughts on social care reform are worth reading.
The Institute For Fiscal Studies' director Paul Johnson interviewed Natasha Curry of the Nuffield Trust and Sir Andrew Dilnot for their latest podcast on social care funding and reform.
As if by magic, later that day the Guardian reported that the proposals cannot be expected before the autumn, because Johnson, Sunak and Javid cannot agree the deal to be done by Zoom.
It's not as if these men have not had to use Zoom for their business over the past eighteen months. No announcement has happened because there is no consensus at the top of Government: it isn't the technology at fault here, it's the users.
Health select committee on NHS data
Watching the Commons Health select Committee session on NHS data this Tuesday, it's off-the-scale jaw-dropping how utterly inadequate the efforts at communicating the proposed changes has been.
Whew. Health Minister Lord Bethell repeatedly refused to commit to writing to patients about the data changes, saying he is "not convinced" it's what has to be done "to win patients".
"We did a letter on Care.Data, and it didn't work out"
Lord Bethell told Barbara Keeley MP, "I completely accept the challenge that we have to explain this to patients. A lot of people have grave anxiety about data and security. A lot of legal concerns are not borne out. I'm not convinced about letters, they can be a clunky form of communication … we did do a letter on Care.Data, and it didn't work out".
Keeley replied that it had not been an addressed letter such as the PM's to every household at the start of Covid19, but a standard unaddressed 'free delivery', received in the same way pizza fliers are.
She then pointed to the examples of marketing service companies such as Experian Marketing Services and Harvey Walsh as using NHS data to sell to retail clients. Bethell replied, "It is not authorised to use the data for marketing. But smearing the system like that does nothing to build trust".
Chair Jeremy Hunt asked perhaps the session's best question: "why not let people set their data privacy settings on the NHS app?" No good answer was given.
It'd be well worth those in charge of this work talking to organisations like Imperial College Health Partners, who've done significant public work on this issue (Initial expectations of Londoner's https://imperialcollegehealthpartners.com/portfolio/onelondon/… Ongoing citizens engagement https://imperialcollegehealthpartners.com/portfolio/discover-now-citizen-advisory-group-cag/…). Its boss Alex Heitmueller notes that the public is "generally very willing to share but has very specific expectations about the conditions". National Voices have also produced a review in this area.
They should also review this document on 'Citizens' Juries on Health Data Sharing in a Pandemic'. The FT picked up the issue of NHS data usage and retailing in this thorough and reasonable article.
Testing capacity
Test And Trace is heading back into 'Trace A Test' territory, it seems.
The previous week's data showed that "in the most recent week, 63.0% of in-person tests were received within 24 hours, compared to 76.9% in the previous week. Since the previous reporting week, the median turnaround time for home tests has increased from 45 hours to 56 hours. The turnaround time for satellite tests has increased from 39 hours to 49 hours."
The latest data from this past week show "a 33% increase compared to the previous week. This is the highest weekly number of people testing positive since the week ending 20 January 2021. 330,368 people were tested at least oncebetween 8 July and 14 July 2021 for COVID-19, a 3% decrease from the previous week.
"Turnaround times for pillar 2 (virus testing for the wider population) for all in-person testing routes had been relatively stable since the week ending 27 January 2021 but have decreased overall since the week ending 19 May 2021. In the most recent week, 64.7% of in-person tests were received within 24 hours, compared to 63.0% in the previous week".
Nothing succeeds like succession
While definitive proof is not available, a variety of circumstantial, digital and logistical evidence strongly suggests that NHS England's chief operating officer Amanda Pritchard has been offered the job of becoming its next chief executive, replacing Simon Stevens. The rumour mill certainly expects this. An internal announcement to NHSE is likely on Tuesday.
Other important things
The job advert was issued for a new NHS Chief Commercial Officer this week. Noting this, procurement expert Peter Smith observed, "perfect job for someone who has never actually done procurement, which is the usual qualification for top NHS commercial roles. There are some really good people within the system actually (who in some cases did apply last time), but there seems to be a preference for that big private firm / consulting background".
HSJ's Nick Kituno analysed the Medical Workforce Race Equality Standard report, which shows that "[black and minority ethnic] doctors were twice as likely to receive a complaint or be referred to the GMC compared to their white colleagues." This was disproportionately so among referrals to the GMC by employers, and "especially true" for international medical graduates as opposed to doctors trained in the UK or the EEA.
Cronyvirus and Coronamillions update
The Public Accounts Committee yesterday released its reports into 'initial lessons from the government's response to the COVID-19 pandemic' and 'Covid19 cost tracker update'.
The former PAC report concludes that "the Government's response to the pandemic has been least effective in areas that we have repeatedly reported on, including data quality and data sharing, co-ordination between central and local government, and staffing and resilience in the health and social care sectors.
"… we remain concerned that despite spending over £10 billion on supplies, the PPE stockpile is not fit for purpose. Of the 32 billion items of PPE ordered by the DHSC as of 17 May 2021, 11 billion have been distributed, 12.6 billion are stored in the UK as central stock, and 8.4 billion are on order from other parts of the world and are not yet in the UK. Potential waste levels are unacceptably high, with 2.1 billion items of PPE unsuitable for being used in medical settings, equating to over £2 billion of taxpayers' money".
The PAC's cost tracker update finds that "according to the NAO's COVID-19 cost tracker, the Government's response to the pandemic has exposed the taxpayer to significant financial risk for the foreseeable future, with the estimated lifetime cost of the government's measures reaching an eye-watering £372 billion in May 2021, with £172 billion reported spent".
The Guardian reported that Ministers wrote off over £140 million spent on developing ventilators that were never put into use in the NHS. Cabinet Office accounts published last week reveal that "constructive losses" from the "ventilator challenge" programme amounted to £143 million (referred to in a section documenting "write-offs of unrecoverable debts and fruitless payments").
Likewise, the DHBSC wrote off £6 million spent on machines to manufacture face-coverings.
The Sunday Times reported on former Conservative councillor Steve Dechan, who received a £120 million government contract for face shields whose quality is so doubtful that fewer than one in 400 have been used, "meaning each one has so far cost the equivalent of £423".
The Good Law Project highlighted further ministerial untruths about the procurement processes for PPE. And in another U-turn—to-be, the Government declined the GLP request to check the personal email accounts that Ministers have wrongly been using for Government business. This is highly likely to go to court, I'd think: you can donate to the Good Law Project's crowdfunder on this here.
Recommended and required reading
The 2021 GP Patient Survey results were released by Ipsos MORI. Conducted during the pandemic, the results show that of patients who needed a general practice appointment in the last 12 months, 42% avoided making an appointment. There may be trouble ahead …
The Richmond Group of Charities' new report into 'Attitudes Towards And Experiences Of The NHS During Covid-19: Views From Patients, Professionals And The Public'
Thematically linked directly to both of the above, Policy Exchange published 'A Wait On Your Mind?', their new report on the NHS backlog.
This account from an anonymous NHS respiratory consultant in The Guardian is a good insight into workforce morale.
Fascinating thread from Jon Worth on the UK's vaccine supply situation.
The Chief Medical Officer's https://www.gov.uk/government/publications/chief-medical-officers-annual-report-2021-health-in-coastal-communities 2021 Annual Report was released, emphasising poor health in coastal towns.
HSJ's Dave West produced this useful heatmap of hospital demand.
Dr Fiona Godlee is standing down as the BMJ's Editor In Chief at the end of 2021, after 16 years in the job. Also the CE of the BMJ company, Dr Godlee was the BMJ's first woman editor: she will be a tough act to follow.
Matthew Bell, Anita Charlesworth and Richard Lewis have a new report for the Health Foundation, 'The Future Of The NHS Hospital Payment System In England: From Recovery To Transformation'.
Probably the best 'exit interview' that Lord Stevens of Birmingham will do while still in the job is this one with the FT's Sarah Neville. He doubts that 'The Saj' prediction of 13 million-long waiting lists will be allowed to happen.
Dr Bob Wachter, the US clinician who reviewed NHS data and IT strategy in 2016, has these comments on how Delta variant changes the equation for vaccination in the USA's most vaccinated city of San Francisco.
Entertaining and quick BBC News read on why vaccine production is not going faster.
A historical update becomes topical when ex-Health Secretary Kenneth Clarke gives his evidence to the HIV contaminated blood inquiry this week. Caroline Wheeler of the Sunday Times revealed this weekend that Clarke ignored then-CMO Donald Acheson's advice on dealing with the people affected.